Tag: Before & After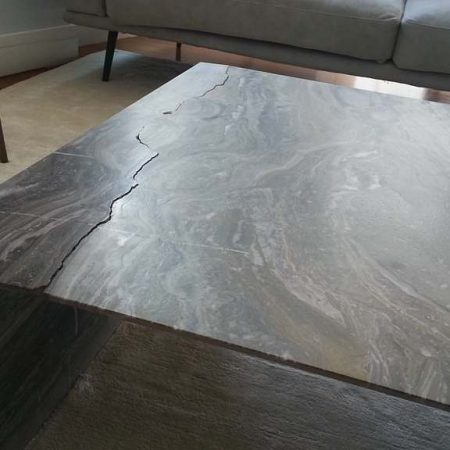 You may feel like the end of world, or at least the end of your table, when you spot a crack like this on it. Unfortunately marble can be fragile due to its veins and other mineral deposits. But don't worry, all can more...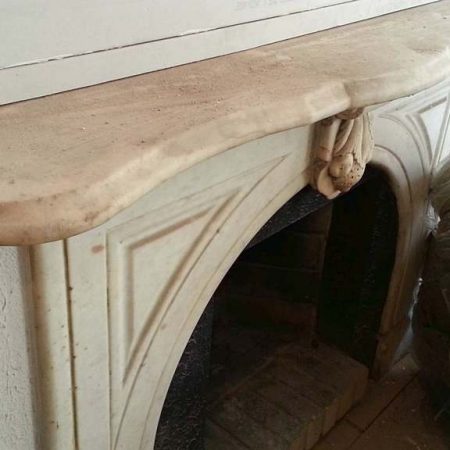 As a result of intensive and long-term using, the marble fireplaces are losing all their beauty and attractiveness. In addition, many non-aesthetic scratches, chips and stains are formed on its surfaces. To ensure this more...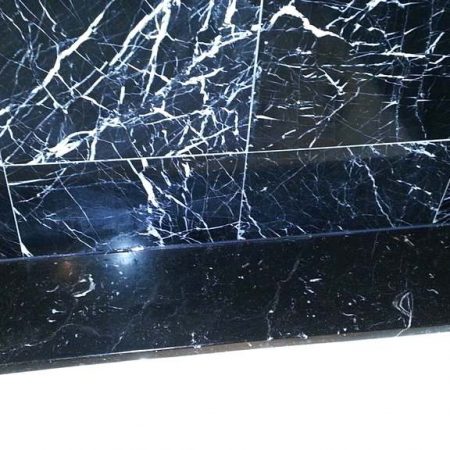 Marble protection implies the application of solvent or water based sealers to marble surface – this is the final stage of chemical treatment. It will give to restored surface water, oil and grease repellent more...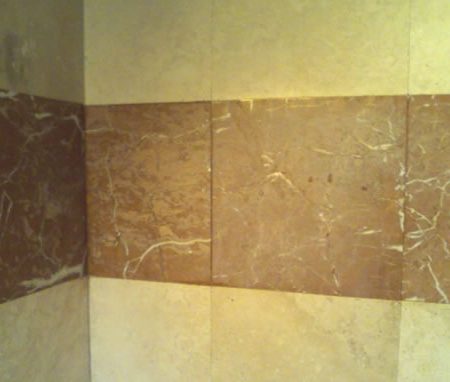 Shower Rojo Alicante tiles were cleaned with aggressive general cleaner. Shine was destroyed to lifeless dull surface. more...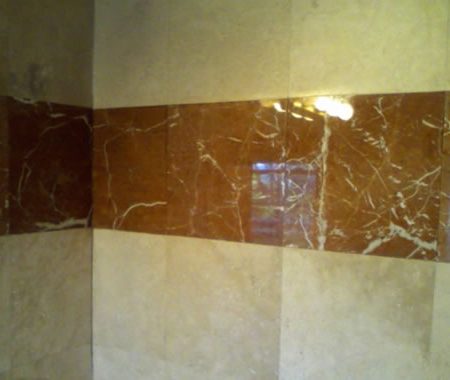 The tiles were restored to original shine finish and then sealed. more...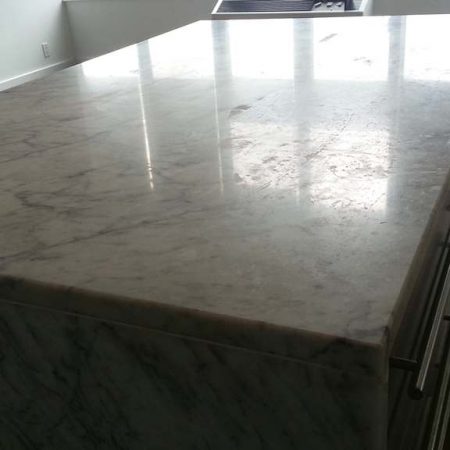 Water spots or etched rings on counertop surface. Marble, travertine, onyx, limestone are all these stones on a calcite basis, and therefore unstable to PH active liquids, especially acids. When acid (vinegar, fruit more...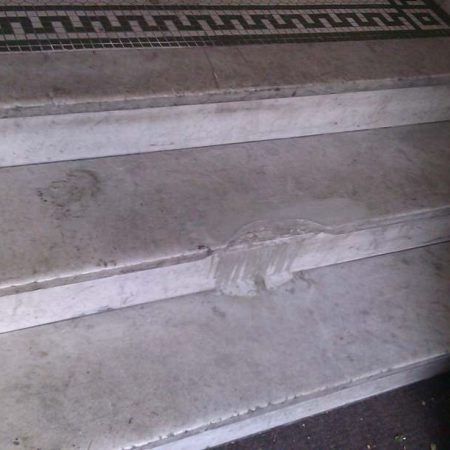 Repair of marble steps in a building also implies compliance with certain technical features of the repair. This is necessary not only for the fact that in future a steps in public buildings would last longer, but for more...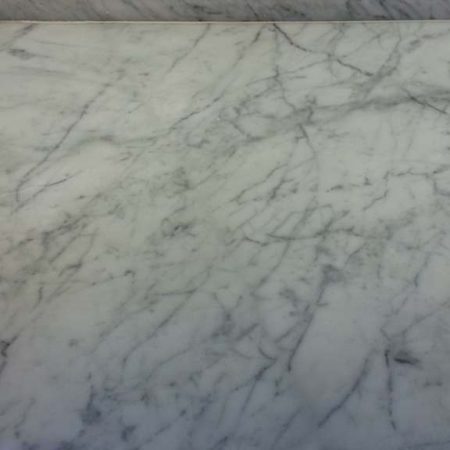 Picture of the counter area where the yellow stains were removed by various chemicals and methods. more...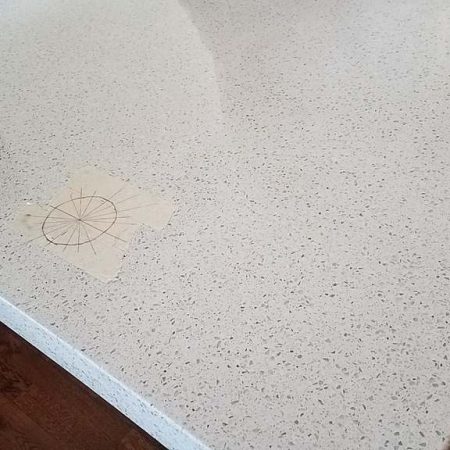 Some Stone Drilling Features. Drilling speed. The stone does not love rushing. In order for a hole to have smooth edges, the drilling of the marble is performed at low speed, and at a variable speed. The number of more...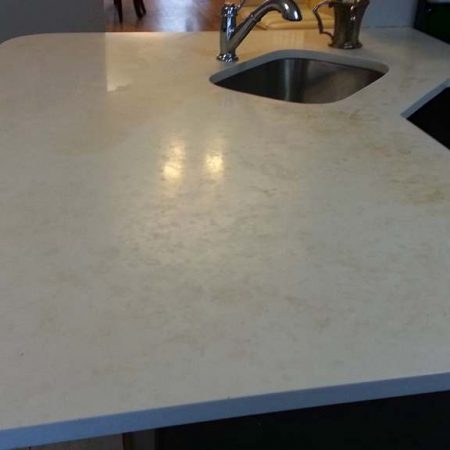 It is important to remember that a Corian (despite it's man-made stone) can be spoiled by any acids: sour berries and fruits, general detergents and others. In the case of acid spilled on Corian, it is important more...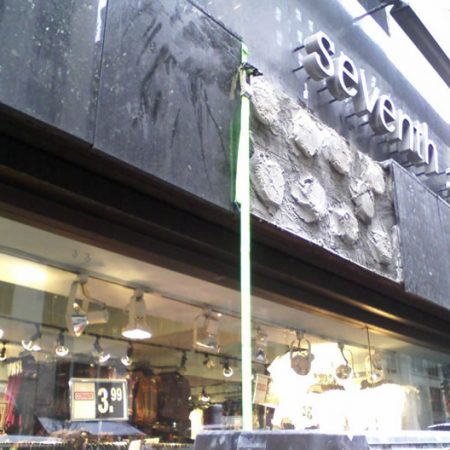 The granite slabs were sagged and loosen due the weather environment and threatening to fall down on busiest street in Manhattan NY. Emergency attention was required. more...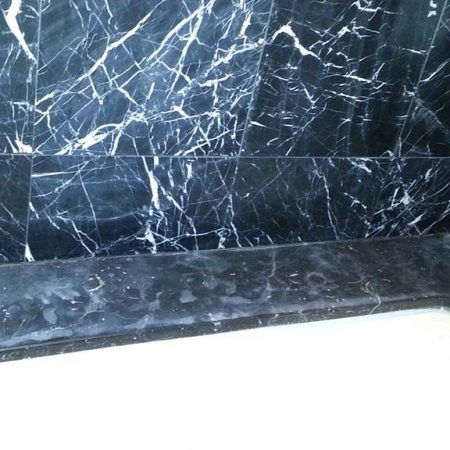 Cloudy spots on marble are actually etches, not stains, the salts and minerals in tap water react on surface, leaving such etch marks. more...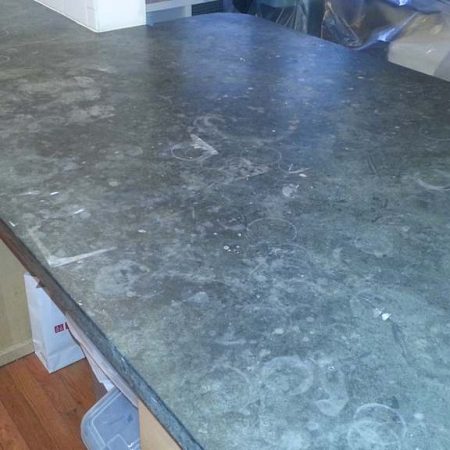 It is absolutely counter-indicative to apply for cleaning marble usual household cleaners: a washing powder, cleaning powders like Ajax or Domestos. The substances contained in them can destroy the structure of the more...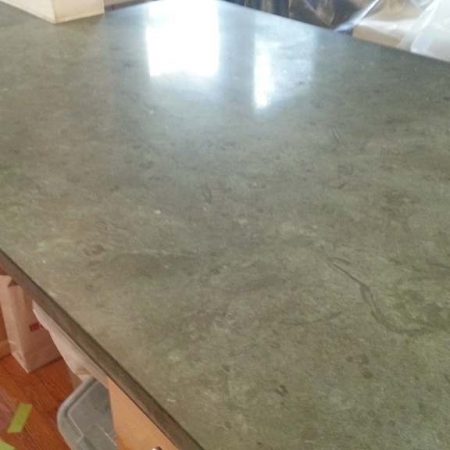 If you have a limestone counter top in kitchen, try using cutting boards for cutting food. Place glasses only on coaster cup pads, especially for glasses with wine or juice. Place hot dishes and pans only on protective more...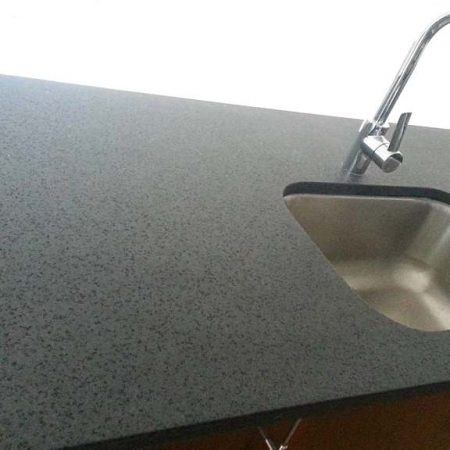 The semi-shine finish gives to surface intermediate between honed and gloss finish. more...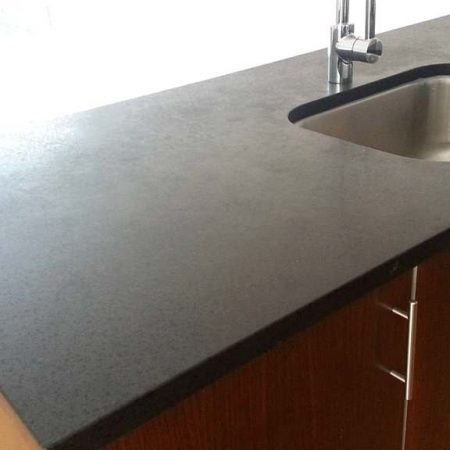 Granite as a finishing material has a lot of advantages: it is a variety of colors, natural pattern uniqueness, and high resistance to adverse effects. It is widely used in countertops, floors, facing facades, more...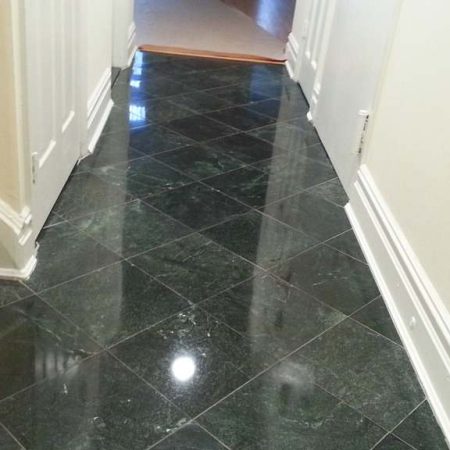 We use the best sealers to give a marble floors the maximum protection and an elegant consistent appearance. more...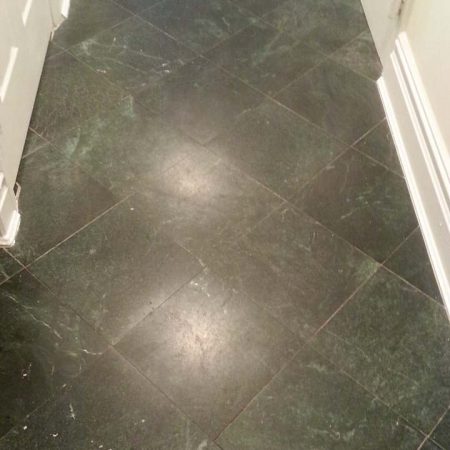 Entryway marble floors are most often subjected to restoration, because due to sand grain abrasive effects in mud, the floors are usually severely scratched and worn out. It happens when scratches remain deep enough. more...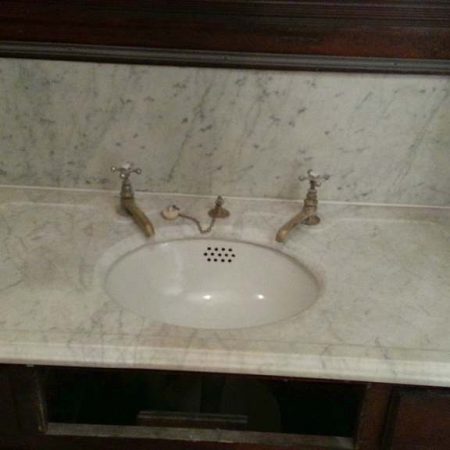 Antique marble counter top with backsplash is located in brownstone in Brooklyn. Although it had a lot of permanent stains, some of them possibly 100 years or so, after poulticing we were able to extract most of more...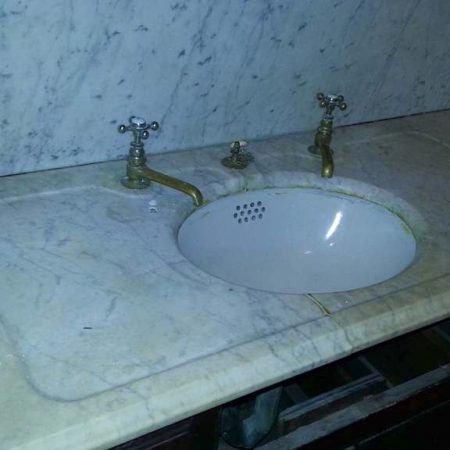 We will simply grind down the stained and discolored layer until we'll get clean, raw marble with uniform color. Then a poultice will be applied to remove the rest of the stains from the counter. If we'll be more...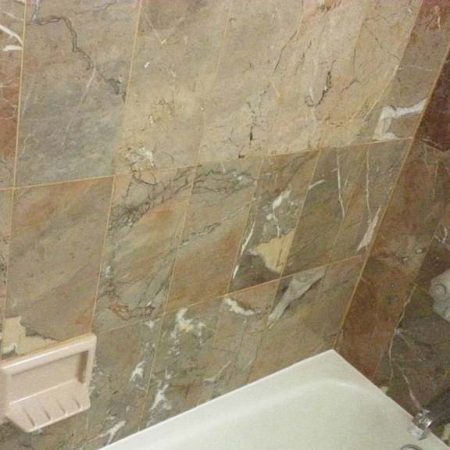 Polished natural stone on shower walls can become dull and heavily stained over time from water, soap and incorrect cleaners. Marble is your investment and can be restored to its original appearance and beauty. more...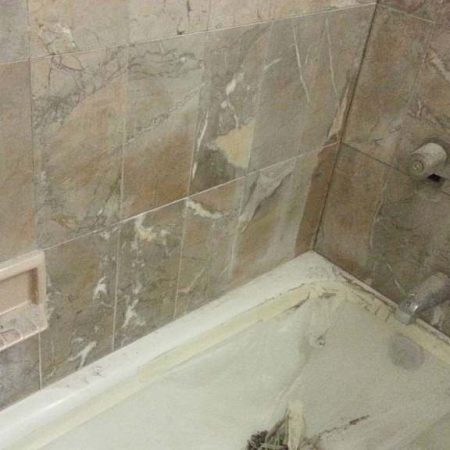 In fact, the shower walls polishing procedure is the same as on large floor spaces. The difference is only in the equipment used. The only point about which you should not forget, is that the walls restoration will be more...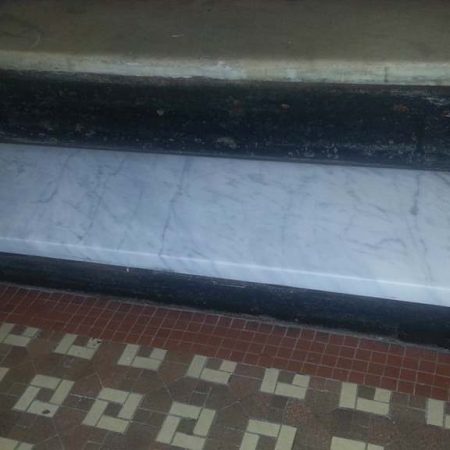 To perfectly fit the step onto the base, first we made small template from cardboard outlining the rail leg on the right, then cut out the rectangular on the street, and install the step on fast cure thinset. more...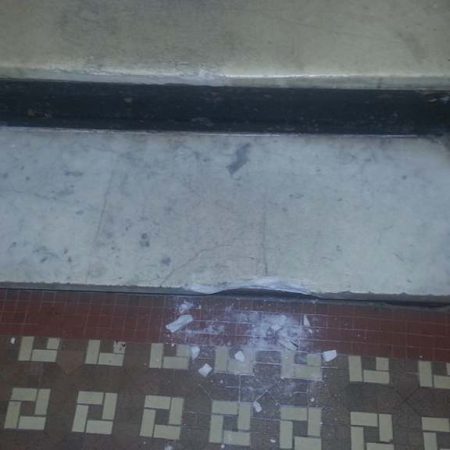 The step was severely chipped by moving company, and could not be properly restored due its size and location, so we suggested to replace the step instead of repair. A patched chip would not last and would happen more...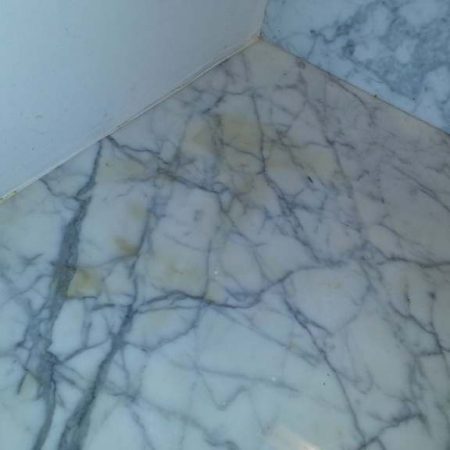 Spills and drops from coffee, tea, wine can leave an ugly marks. To avoid this, immediately wipe stain with a damp cloth and then apply to remaining stain with a special "Mangiamacchia – Spot Remover" more...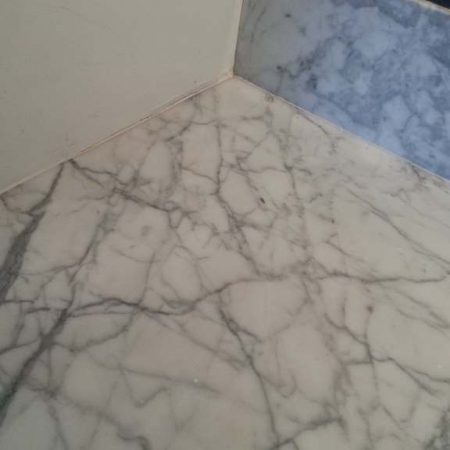 Stains from coffee, tea, wine can leave an ugly mark. To avoid this, immediately remove the stain with a damp cloth and then with moisten white linen napkin in a mixture of hydrogen peroxide and a few drops of ammonia more...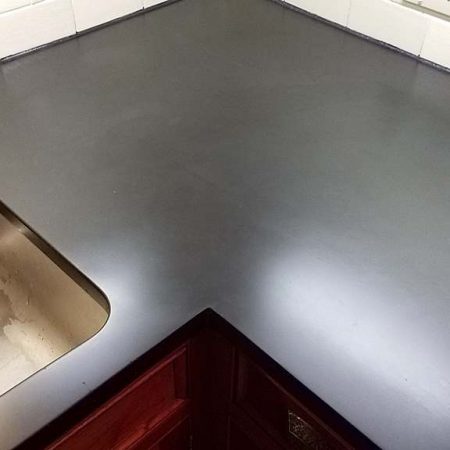 If you have spilled or dropped something on slatestone, try to remove it immediately with a sponge or a rag soaked in warm water. Do not leave a spillage on over night. If you have just spilled something, wipe it more...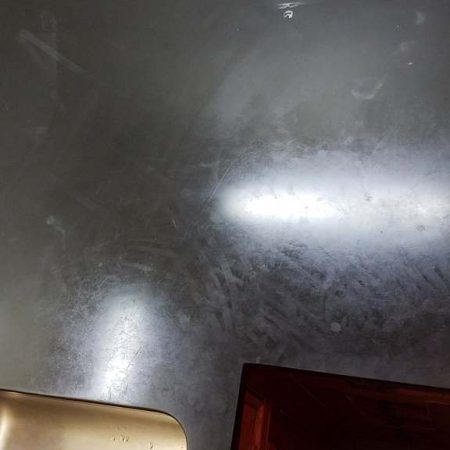 Its name was given to slate for its ability to shale, i.e., split into thin plates. This property acquired by this stone due to a large number of hydromica, which are located in its thickness. Slate consists of more...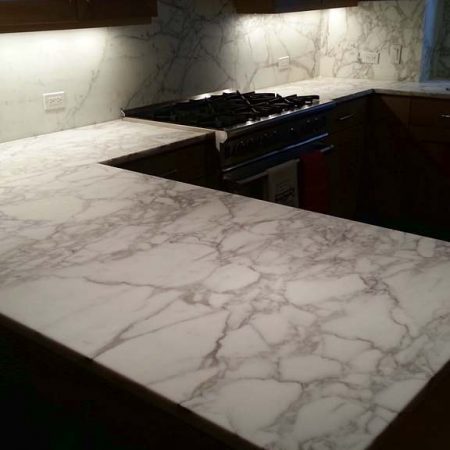 So we honed counter top with diamond pads to a clean matte surface, by the way, often the customers are worried about the thickness of the stone being taken, considering that millimeters are taken when honing. This is more...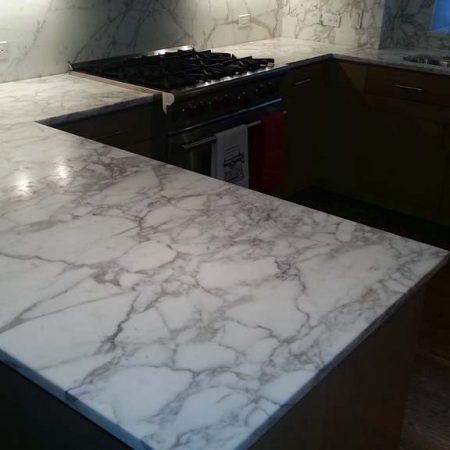 You should never leave a residue on marble countertop. Marble care should be done more accurately than with plastic or wood. At hand always should be a soft napkin made from microfiber or suede. Wash marble with a more...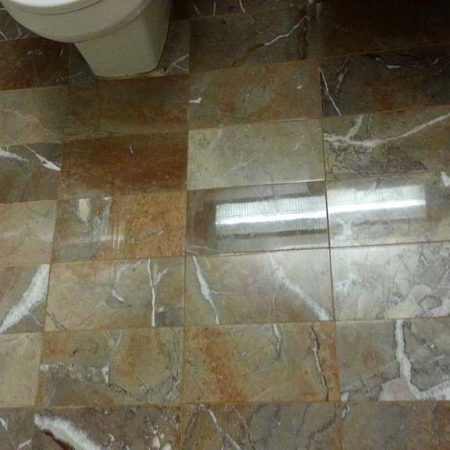 If you have a marble floor in bathroom, do not walk on it in outdoor shoes. Like or dislike you walk barefoot or in soft slippers with soft sole, this is the most reliable way to keep marble intact. The thing is, that more...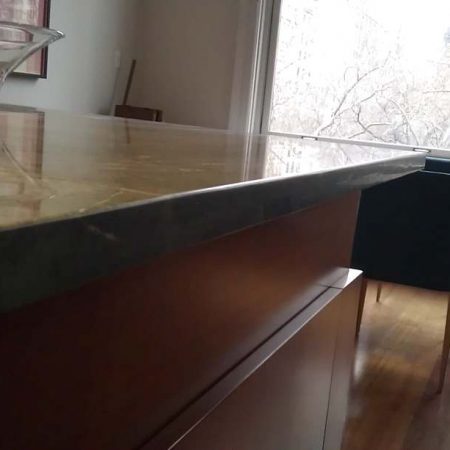 Double edge seamed with leftover marble stip. We cut out the marble strip to fit exactly to existent edge. Then glued and forced up the stip with pressure using clamps, then simple edge shaping and polishing. more...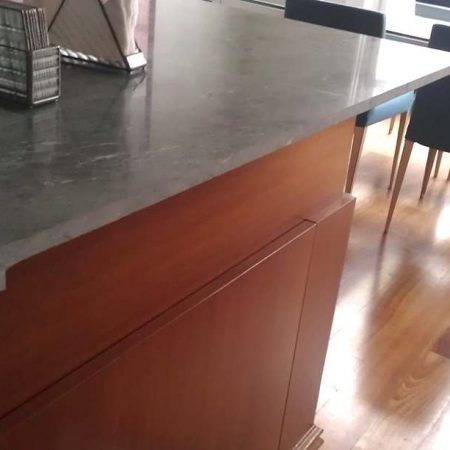 The cabinets and marble top were trimmed, and cut off. Our work was to cut the stip from marble leftovers, and use this piece to build double edge on newly cut edge. more...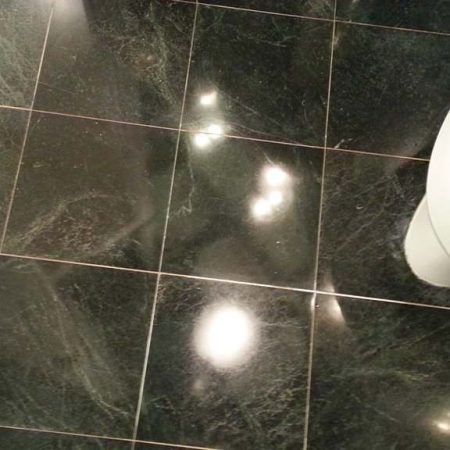 A marble floor suffers from women heel pins, furniture legs, sand, which falls from a shoes soles. And if a heavy object falls on the marble, it is possible to form a chip or pothole. All these consequences can be more...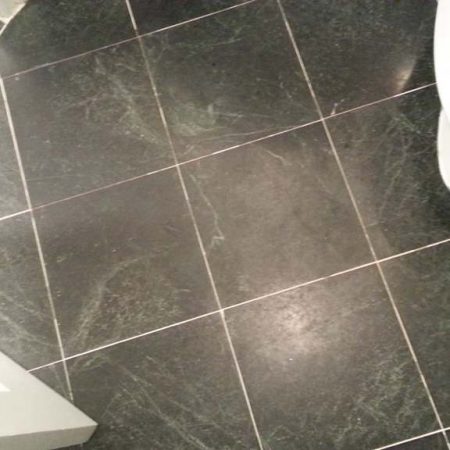 Loss of marble shine and color richness can begin to bother after a surface long using or with constant mechanical friction. In order to solve it, we perform polishing and refinishing marble, and thanks to this more...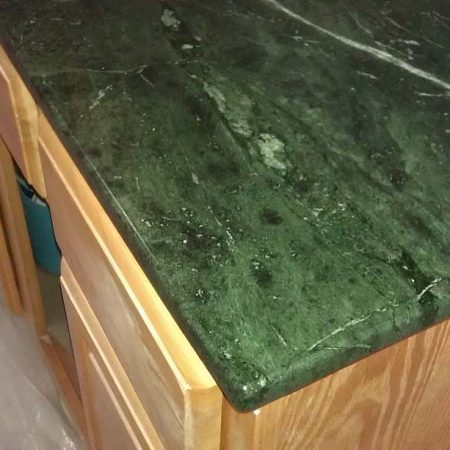 The edges were grinded to slight bevel, then sanded to smooth elliptical shape, then polished and buffed with buffing wheel. more...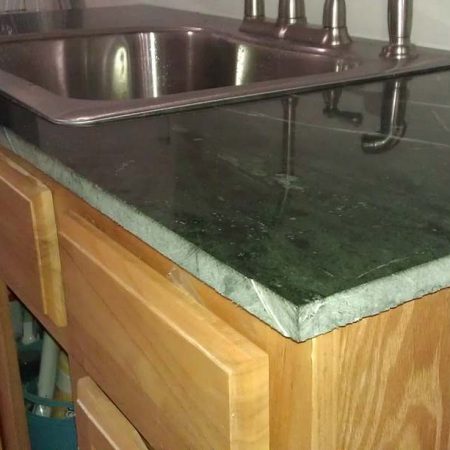 The counter was taken from salvage, cut to fit and installed in new rental studio. The goal was to shape edges and polish, without affecting the wooden countertop. more...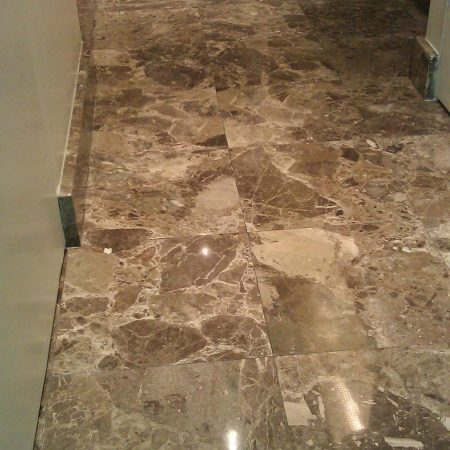 To achieve ideal floor, it is necessary to grind it with subsequent polishing. This type of work will give your floor a qualitatively different appearance, not only from aesthetic, but also from practical point of more...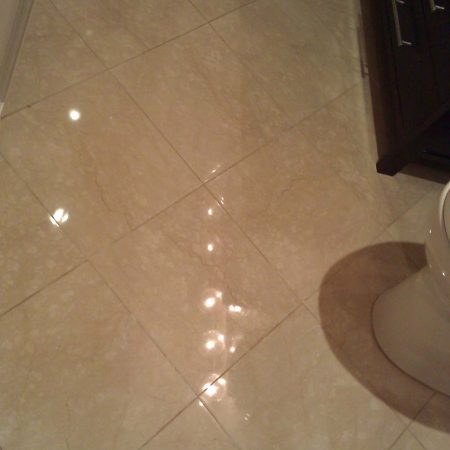 The most effective marble sanding is made using diamond pads (flexible type). The diamond pads on one side is attached to rotary machine, and on other side it contains diamond grains. To get rid of rough scratches and more...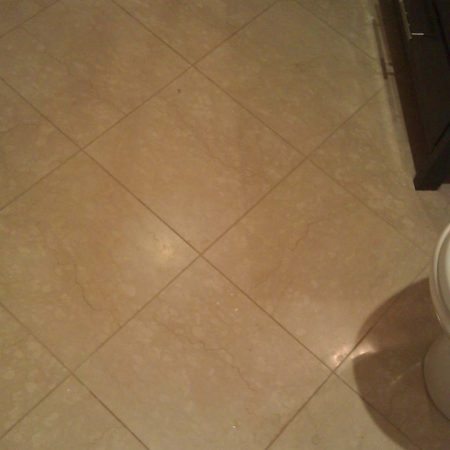 To get rid of dull areas and scratches on surface, a grinding machine with grinding discs should be used. Grinding is performed using a special abrasives, different for each type of stone, taking into account more...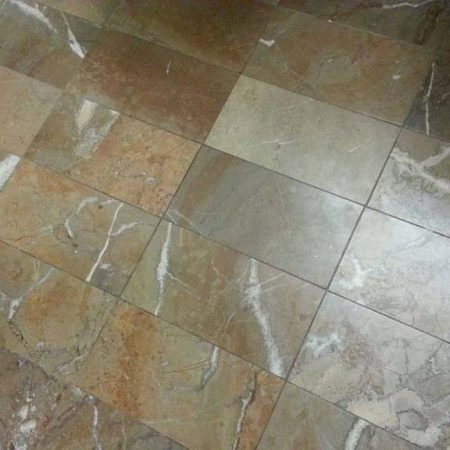 It is absolutely counter-indicative to apply for marble cleaning general household cleaners: a washing powder, cleaning powders or cleaners like Ajax, Bleach, Windex or similar. The substances contained in them can more...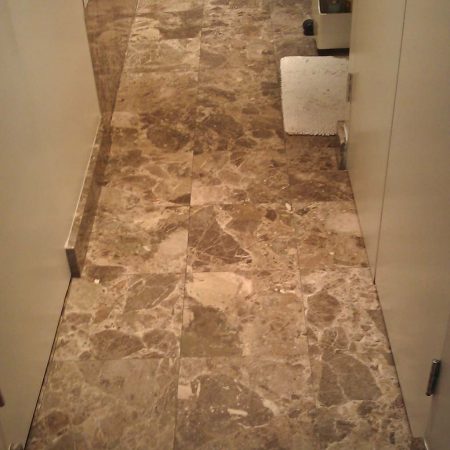 Marble floors in bathrooms are constantly exposed to household chemicals, are used in high humidity condition and temperature changes. All this is gradually absorbed into the surface layer through micro-pores and more...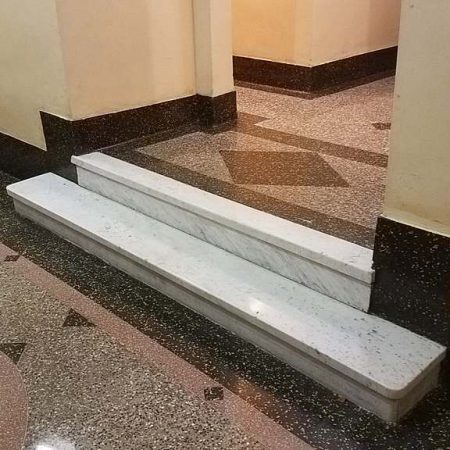 Today a steps made from natural marble is not uncommon. Often you can meet a foyer or staircase made from marble in office, residential building or government organization. Is it luxury? Yes and no. Certainly a marble more...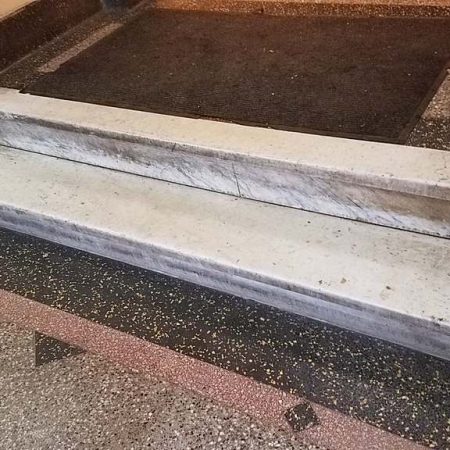 Most often, marble steps restoration and additional stone repairs are required for stairs and floors made of natural stone. These items made from natural stone that are more prone to wear and tear, cracks, scratching, more...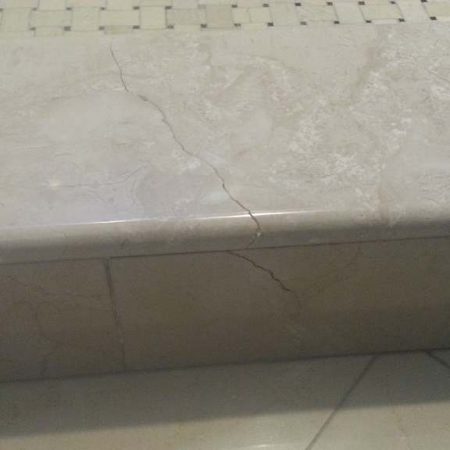 Got a natural or acquired cracks in marble? Causes: laying already broken pieces or cracks appearance in case of illiterate installation. Natural structural cracks or deep veins (depending on grade and origin of more...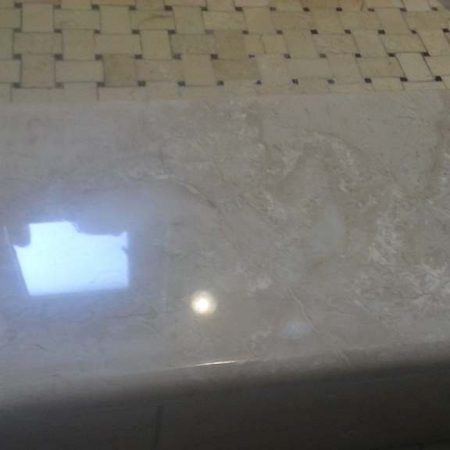 In practice, marble is restored somewhat easier than granite. If properly processed, the traces of its restoration will be almost impossible to notice. Often the crack line may appear as natural vein or pattern. To more...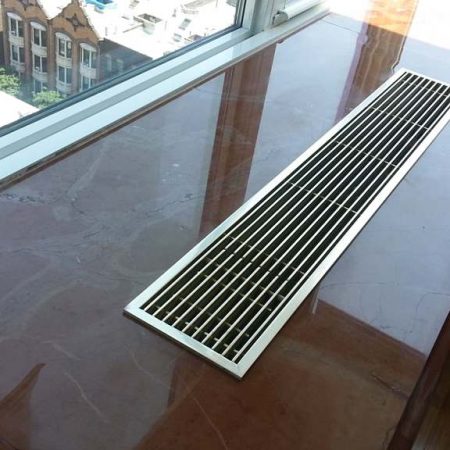 We are doing marble restoration not only on flooring, but also on window sills, walls, counter tops, steps and for each task we use its own approache and equipment. more...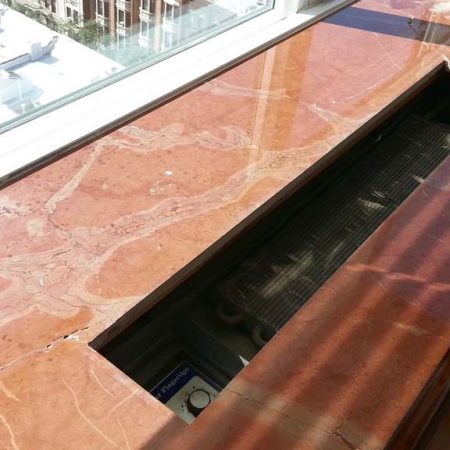 Often to restore window sill, it is necessary to dismantle the stone. Today, we can restore your window sill right on premises. The price for the restoration will be accordingly cheaper, since dismounting and more...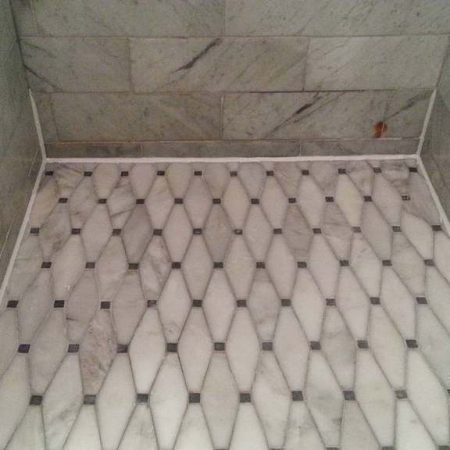 For a shower floor area it will be best to use a silicone or silicone-acrylic compound intended for a wet rooms. It can be transparent, white or colored to your taste. The packaging material may be as tube (like more...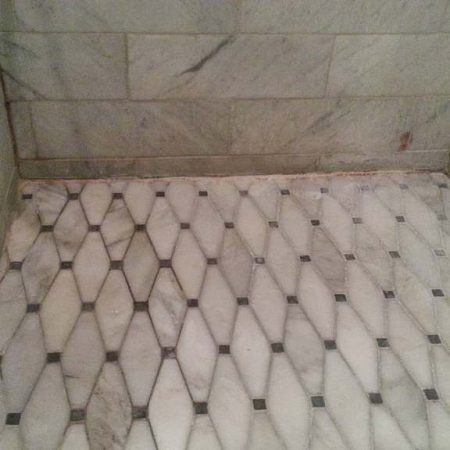 If a gap to be sealed is not too wide in width, then the most optimal solution is caulking or siliconing. There are bathrooms special  sealants, what can be used in rooms with a high level of humidity. Here you have more...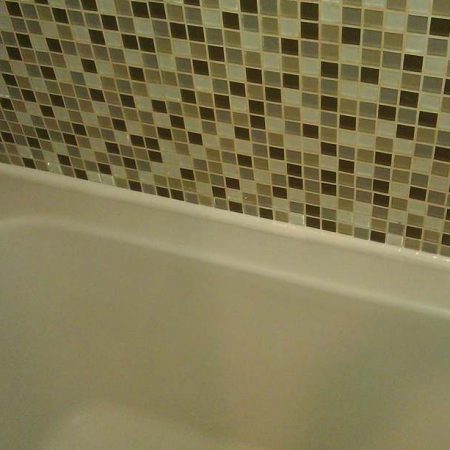 Seams between bathtub and wall. These are main seams in the bathroom, which should be caulked to prevent water from soaking behind wall and avoid moisture accumulations. The poor re-caulking will be reflected not only more...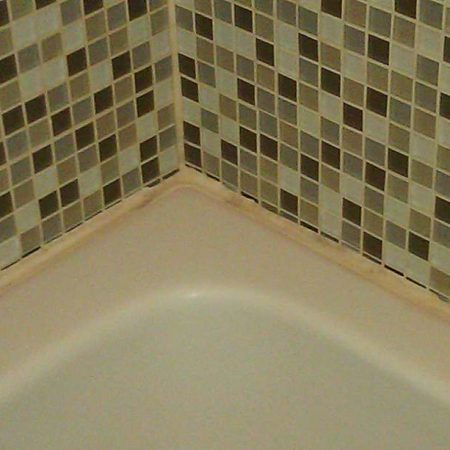 Re caulking should be done on a dry, clean and degreased wall and bathtub surfaces. When re-caulking joints, it is necessary to begin by removing old sealant and mold. To do this, use a knife or spatula to remove more...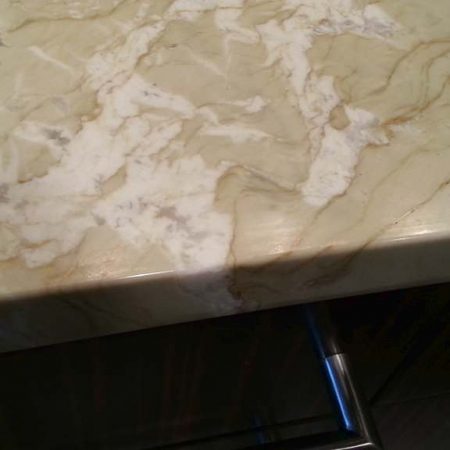 The chip in the edge was perfectly blended and patched in a matter of an hour. more...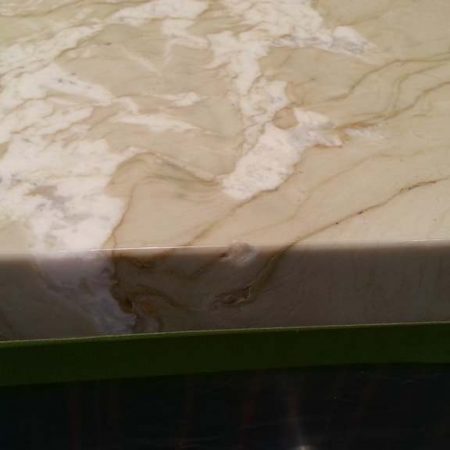 For a chips on counter-top edge, I would recommend a thicker glue, almost a putty like consistency. more...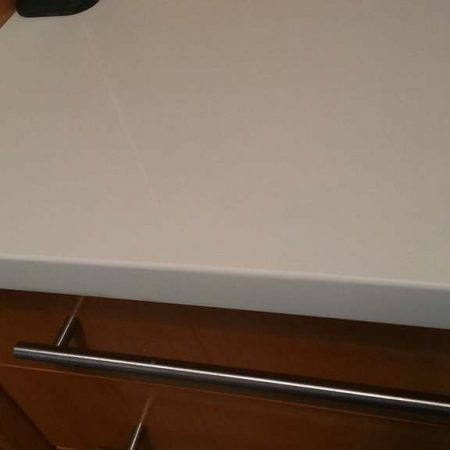 Instead of chip patching with a glue, usually we prefer to completely sand/gring out a chip, if depth ot chip allows to do so on the edge. more...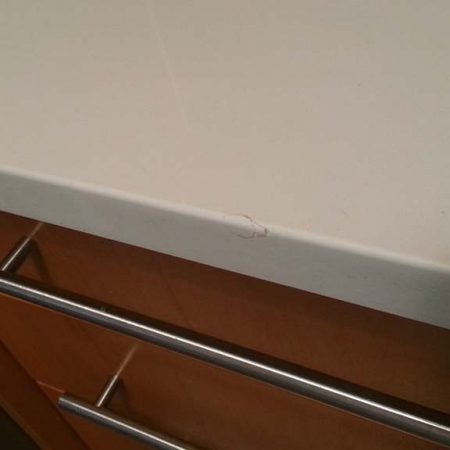 Man made stone is characterized by a simpler manufacturing and processing, a lower cost and it is much easier to perform chips repair or finishing works than on its natural analogue. All these characteristics combined more...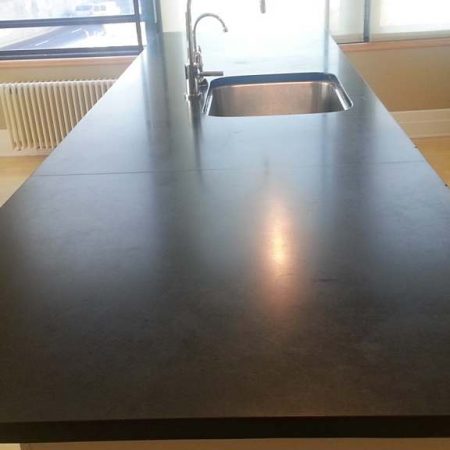 Granite countertops – the most practical choice for a kitchen. They are not reacting with acids and they are very difficult to scratch. As a protective measure remember the following rule: try to remove spilled more...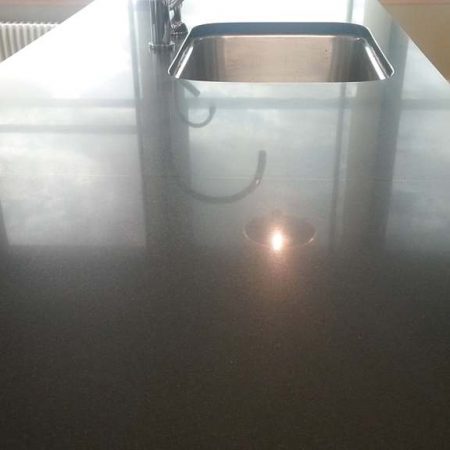 Granite polishing is usually done with an abrasive tool, it gradually move from a grinding tool with large grains to a tool with a smaller grains. Ideally, to get a full gloss on granite, you need to have a set of more...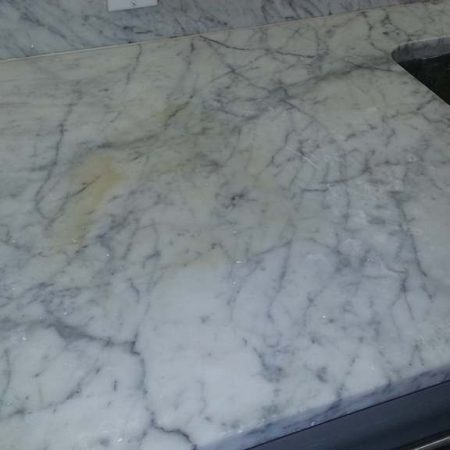 Sometimes the light marble counter tops begin to acquire a yellowish shade. To remove yellowing plaque, try to apply on stone surface and leave for a a few hours a saturated solution of soap, and then carefully rub the more...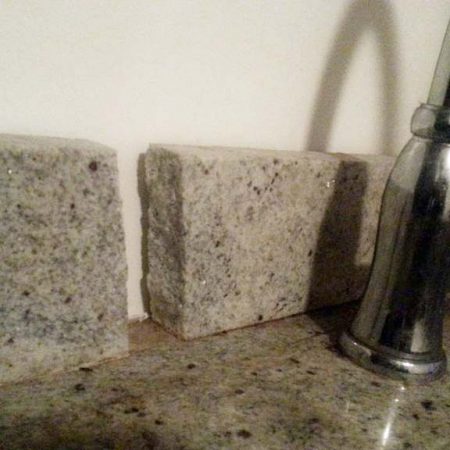 In fact, after the backsplash crack restoration, it will be visually intact. Outwardly, nothing will show its repair, it will be possible notice the traces of restoration only under the magnifying glass and knowing more...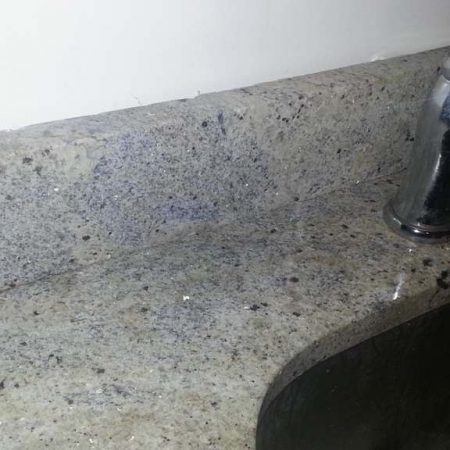 The granite counters and backsplashes are installed with cheap latex caulk that may crack, grow mold and peel off over time. Many times a new houses will settle down causing the caulk to crack between the granite more...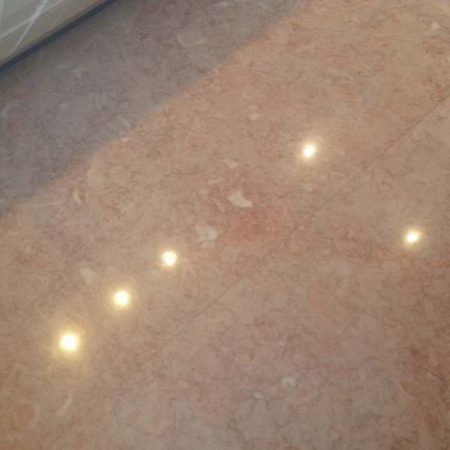 Picture of marble bathroom floor with misty and slightly worn finish. To maintain the glossy finish the refinishing and buffing were performed. more...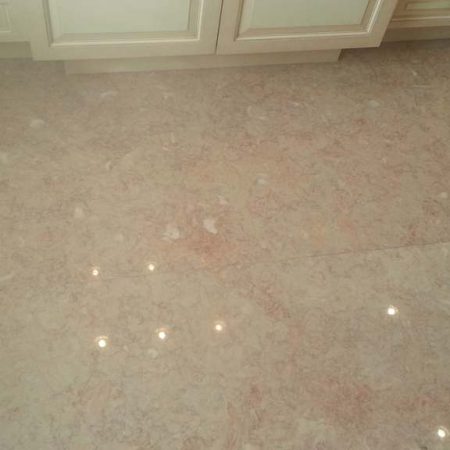 If you want the marble to glisten and look even, several numbers of abrasives should be used. The polishing process can be divided into three stages: coarse grinding, ordinary grinding and finishing – each time you more...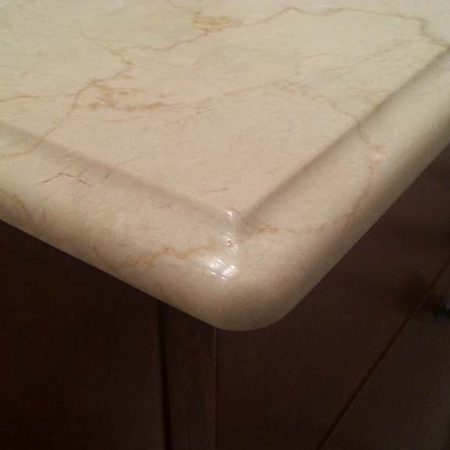 The chipped off tip on corner of Botticino ogee edge after setting back and repair. more...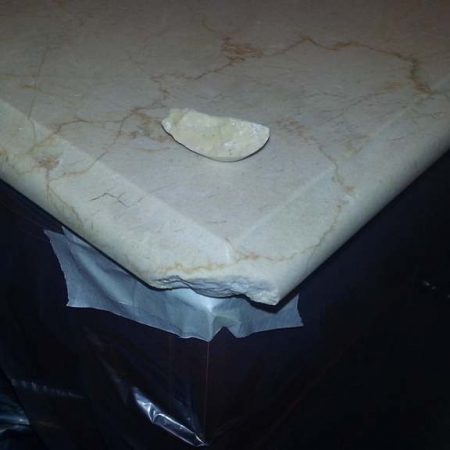 If a fragment is chipping off from a marble or granite, then it is better to save it and paste it back. After this, the parts adjacent to this fragment needs to be re-polished. It is possible to imitate missed more...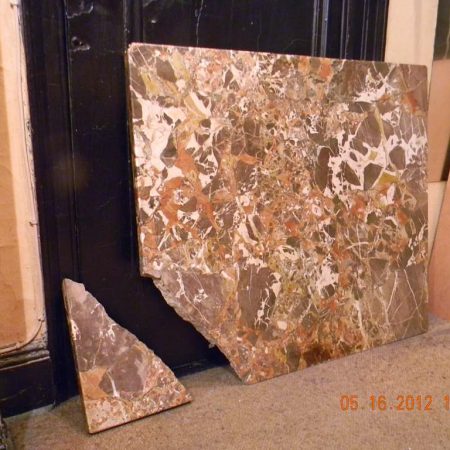 The good news is that a broken marble slab does not mean that it has to be put down in and trashed, if the break isn't too severe, it can be mended and used as brand new table. more...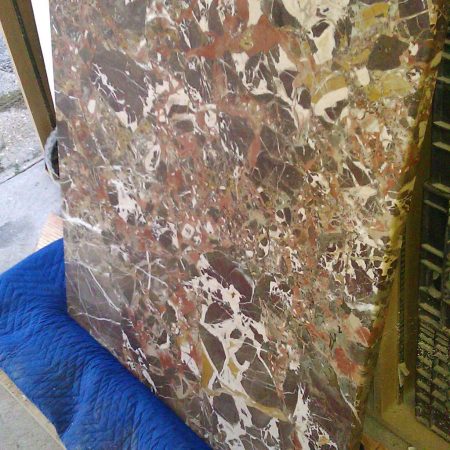 Multicolor square coffee table top slab after broken off corner repair. Various colors, patterns and veins allowed us to hide crack lines to invisible. more...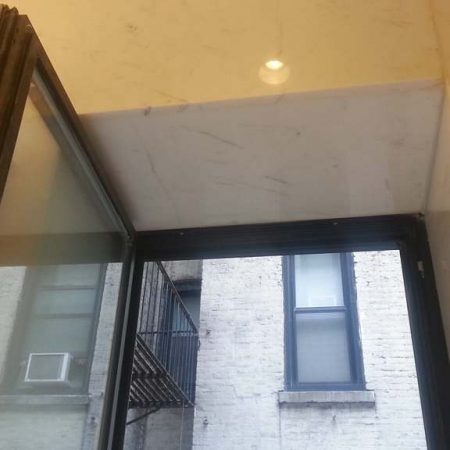 Marble lip above window door was ground up by about 1/4 of inch, smoothed and polished. So now the door can swing freely. more...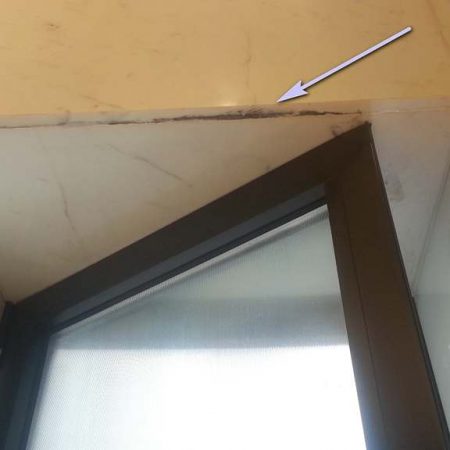 Picture of the overhead marble lip, preventing the window door freely open. more...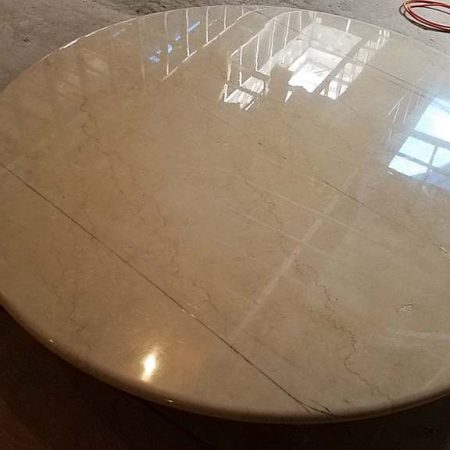 The round Botticino dining table coated with Transparent Polyester Coat, glass like finish. Marked for trimming, cutting, edging to bullnose, coat stripping and fabrication to specified dimensions and parameters. more...
---