3 Proven Methods to Reinforce a Stone Slab
Marble Tables and Slabs Reinforcement
Despite the fact that natural stone is recognized as one of the strongest materials, in some cases, it still needs to be reinforced, especially when a soft stone has inclusions and natural impurities. Also, the reinforcement is necessary in cases where an overhanging piece has to be installed without support.
The methods below can be combined in any order, but very often is not necessary.
1. Meshing or Structural Bonding.
Epoxying a fiberglass mesh or cloth to the back of a stone slab. The mesh is evenly applied to the backside of the slab, increasing strength and minimizing the risk of cracking due to internal impurities. For example, the onyx on the market is only available with factory back-meshing.
The mesh can be used on mosaic tiles, but for another purpose is to hold mosaic pieces together and on proper distance.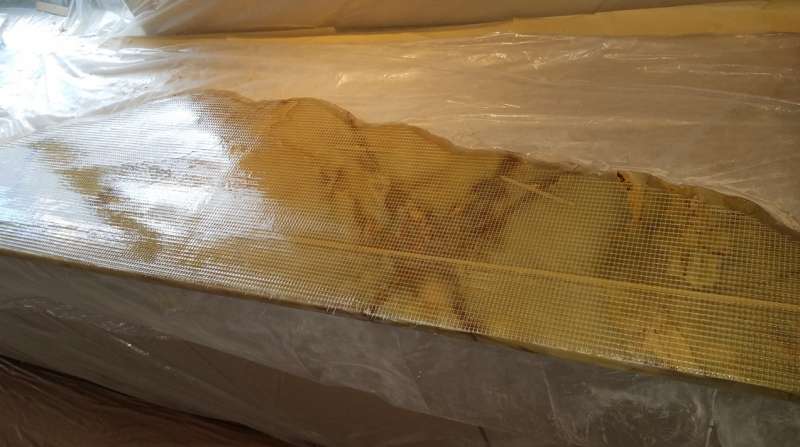 2. Rodding or Armoring.
Reinforcement with metal or fiberglass rods. The rods are inserted into previously cut grooves. Such rods installed in places where maximum load and sagging may occur. For example, on bar-top, by a sink, or for crack repair endurance.
The rodding requires a professional approach, proper equipment, and in the case when it installed by a sink has one significant drawback, the metal rod (not fiberglass) can react with moisture and start rusting and expanding that can lead to cracking as a result.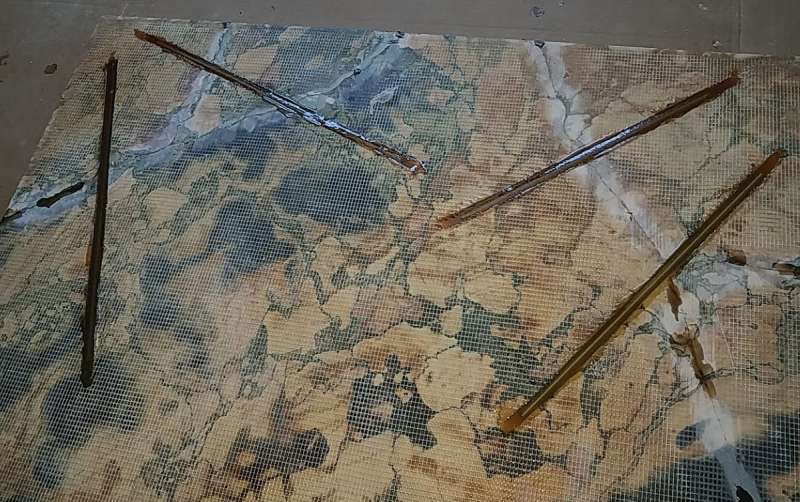 3. Plate Supporting or Wood Substrate Method.
This method is attaching and gluing a marble table to a plywood or metal base. The plate supporting is widely used on Knoll tables. The wood substrate method is often used on custom or "made in-home" tables.
On commercial areas like a store, restaurant, pizzeria, etc., you can find a counter supported by stainless steel bases and frames.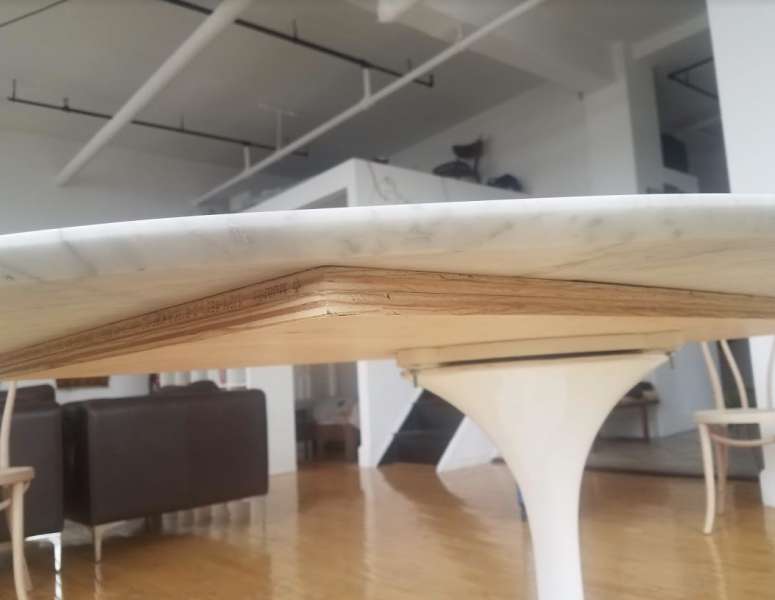 Professional reinforcement will help to increase the physical strength of stone and as a result, extend its service life.
Submit Your Order or Ask a Question :
When to expect a response?
You'll get a response within a few minutes or hours and usually not longer than 24 hours.
Tags: Services