Honing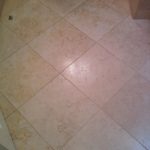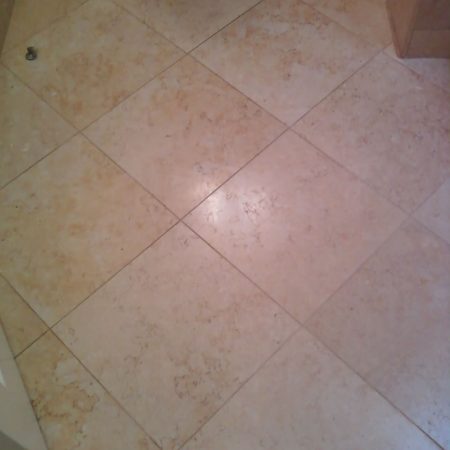 Bathroom floor before honing and cleaning. You can notice how stone veins, holes and as well grout lines are filled with darker dirt. The material of the tiles is Jerusalem Stone. more...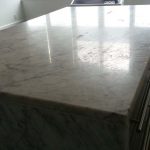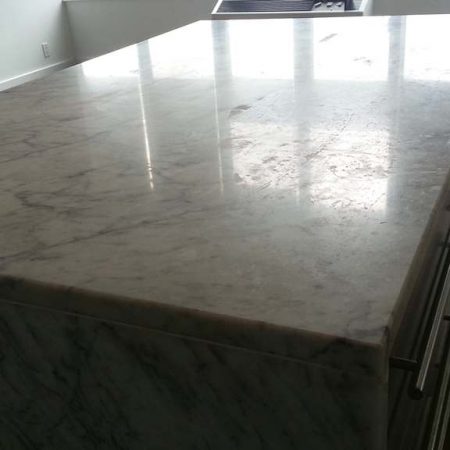 Water spottings or etch rings on countertop surface and waterfall edge. Marble, travertine, onyx, limestone are all these stones on a calcite basis, and therefore unstable to PH active liquids, especially acids. When more...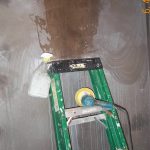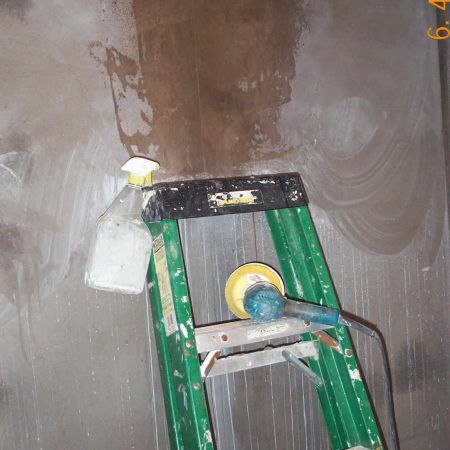 The honing (lackluster finish) or shine removal can be performed with diamond abrasives or sandpaper as well. The goal is to maintain the even matte finish all over the surface. Slightly used marble should be only more...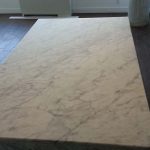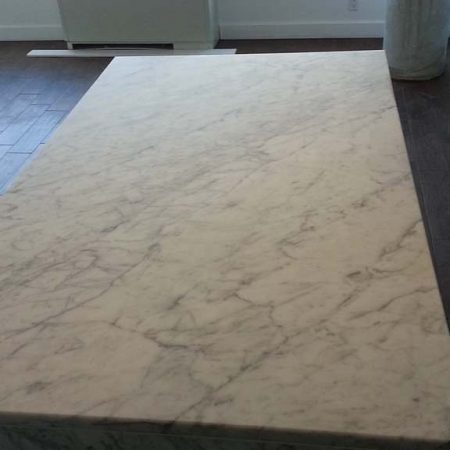 Marble honing (lackluster) is the last step on the way to creating a beautiful sparkling countertop. However, this is not quite the same as polishing marble to shine finish. The purpose of polishing is to create a more...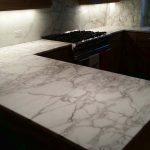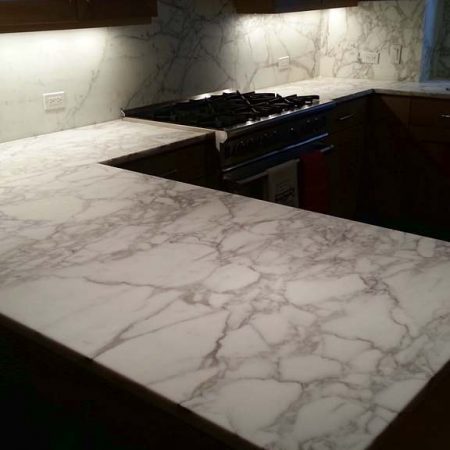 So we honed counter top with diamond pads to a clean matte (lackluster) surface, by the way, often the customers are worried about the thickness of the stone being taken, considering that millimeters are taken when more...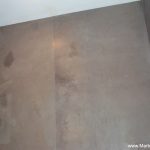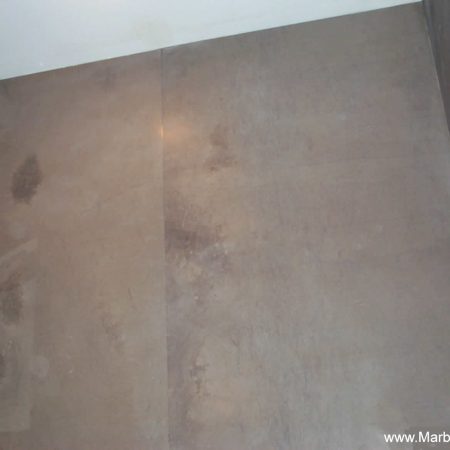 Many people believe that all marble is supposed to be with a shiny finish. It may be that your marble was never shiny, and never intended to be. Slightly used marble should be only honed or polished to remove small more...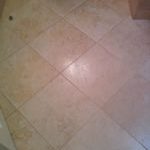 If the shined surface of your marble has scratches, watermarks, etches and it's worn a bit, to restore it back to shine firstly it should be honed, then polished and finally buffed to shine finish. The full more...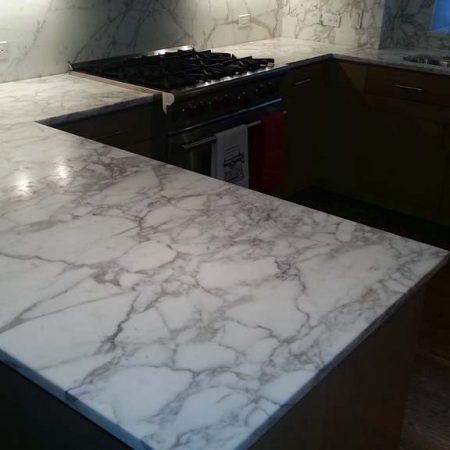 You should never leave a residue on marble countertop. Marble care should be done more accurately than with plastic or wood. At hand always should be a soft napkin made from microfiber or suede. Wash marble with a more...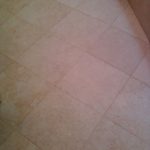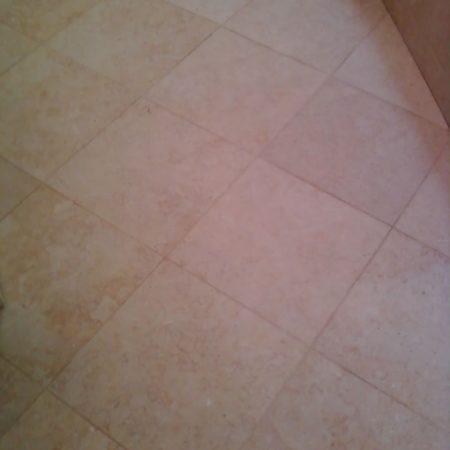 The bathroom floor tiles was re honed, cleaned and sealed. Grout lines looks little darker as it's still wet. more...
---