Sink Works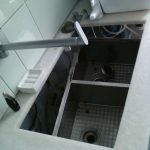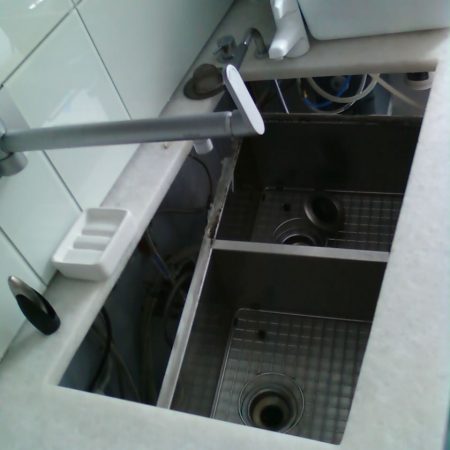 The proper sink installation should include the holes drilling, brackets mounting and sink rim water seal with silicone. The proper amount of holes and brackets should permanently withhold a sink full of water or any more...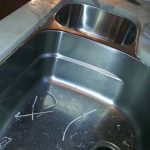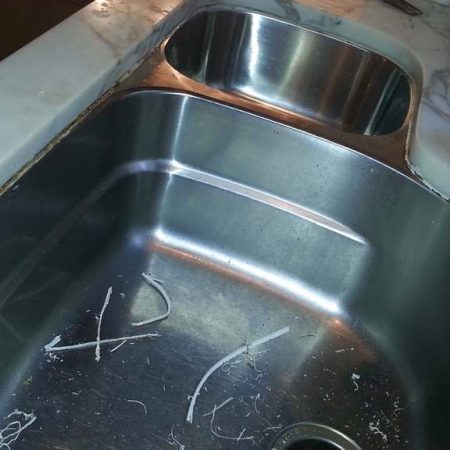 Before you start a caulking, the work surface have to be cleaned of old caulk, dirt, mold, degreased and wiped to dry. Only then the seam can be filled. It should to remember, until the caulk completely dries, at more...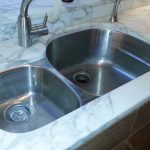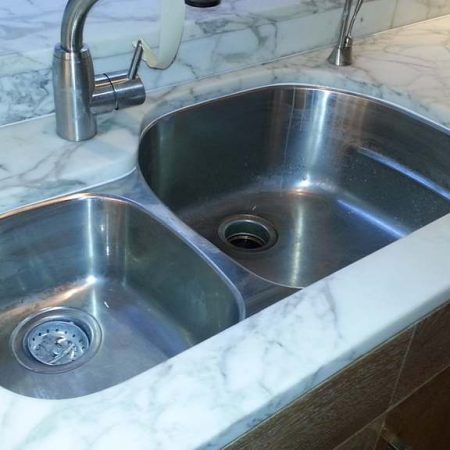 The caulk seam inset between a sink rim and counter can get more smooth if you paste over it a masking tape, which is removed after caulk application. more...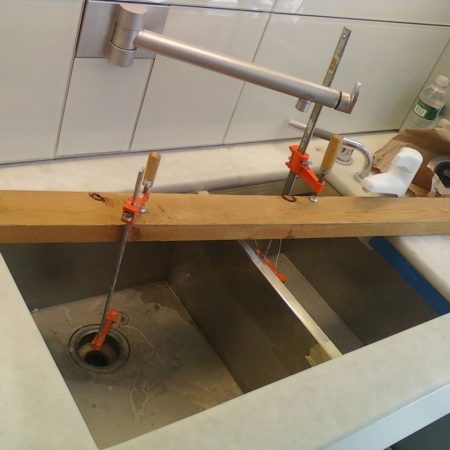 For temporary propping and for convenient sink mounting we can use the wooden bar (2″by4″) and clamps to lift it to the place. After the mounting, silicone removal and screws tightening the bar can be more...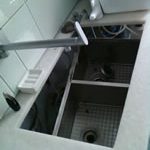 Sink installing and re-attaching service. Before & more...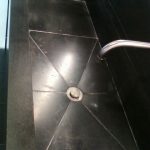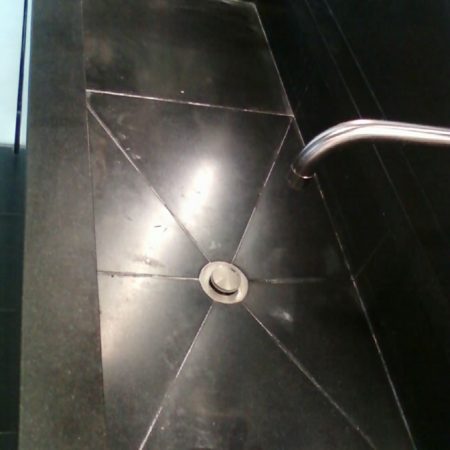 This custom built rectangular black granite sink had joins with white calcium deposits. more...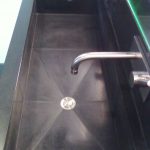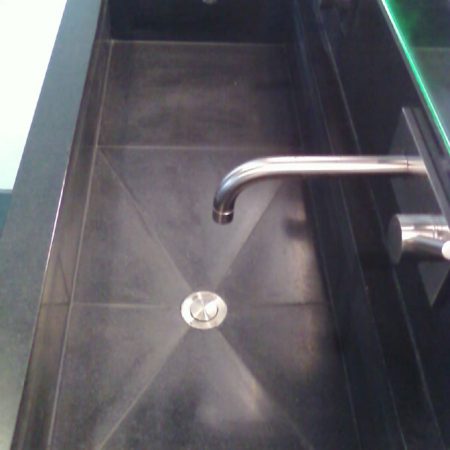 We clean the sink, removed old grout and put new grout into joints. more...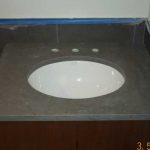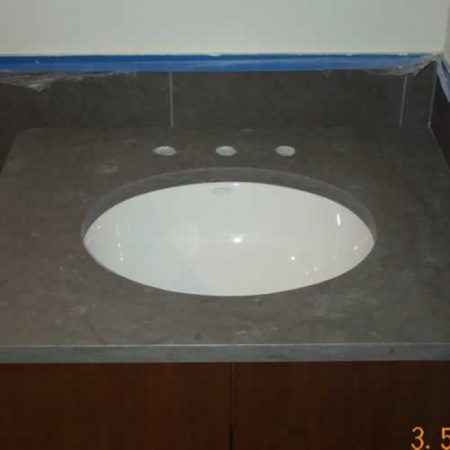 Oval sink just installed and caulked around snki rim (to water seal). more...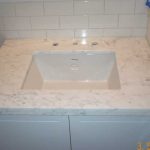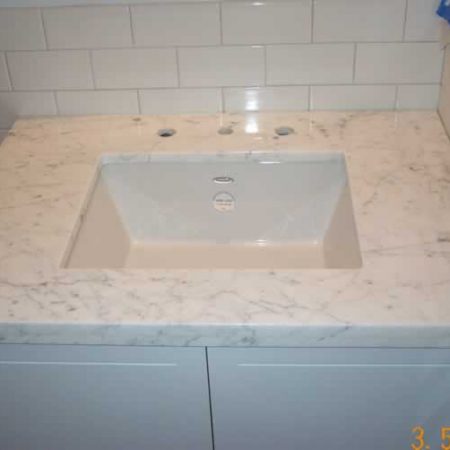 White Carrara sink just installed to vanity and ready to connect plumber fixtures. more...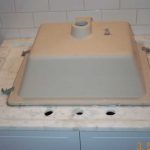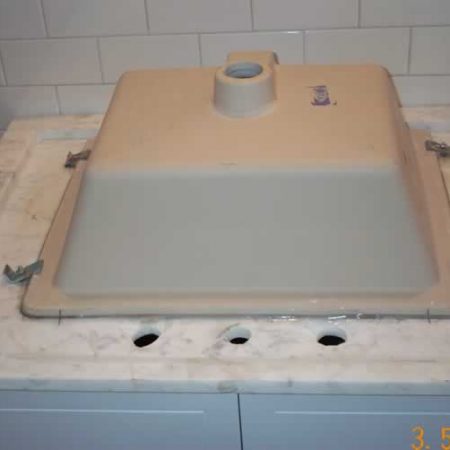 Before siliconing and final mounting we finding the middle place where the sink will stay. We checking the sink cutout edges to make sure the edges are overlaying sink around evenly, also we make sure what there will more...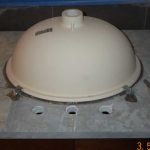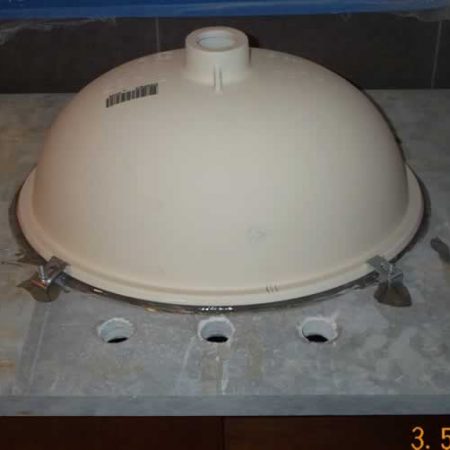 Before the final installing a vanity on cabinet we turning upside down the piece, pour some silicone around the sink edge, attach and tighten brackets. Then turn the slab back and remove the silicone excess. more...
---