Tag: Etches Removal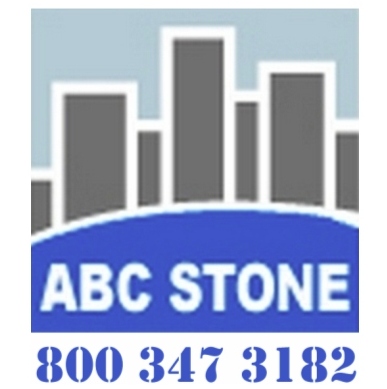 Marble polishing service is a professional service that involves the restoration and enhancement of the appearance of marble surfaces. Marble is a popular natural stone used for flooring, countertops, walls, and other more...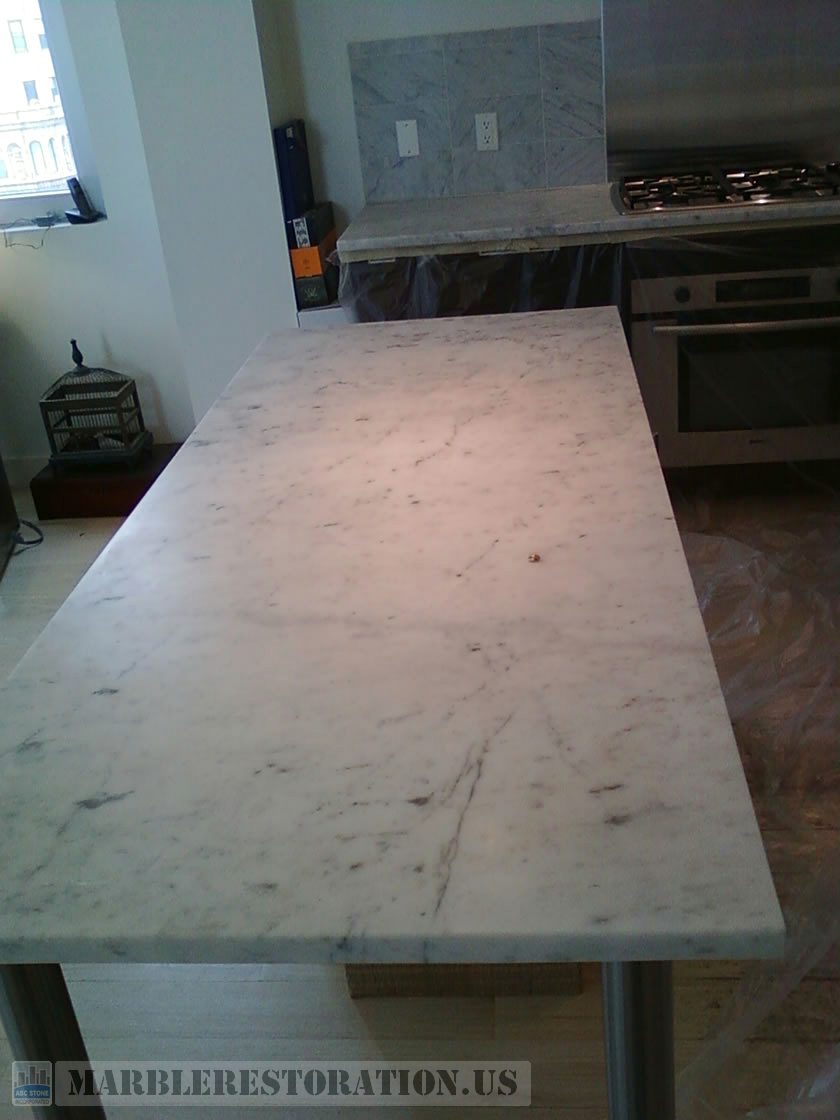 Have Dull and Scratched Counter Tops? You spent a lot of money installing a new countertop or purchased a home with marble counters and you'd like these surfaces to be really clean and shiny? The good news is that more...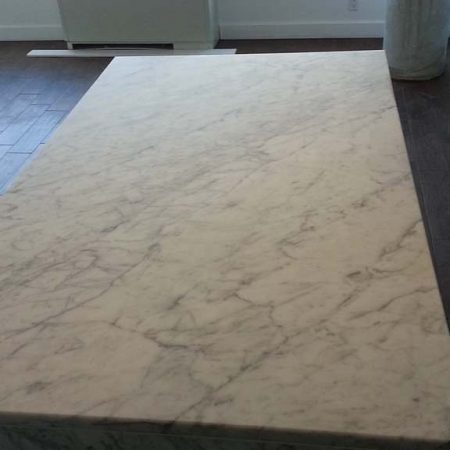 If the shined surface of your marble has scratches, watermarks, and etches and it's worn a bit, to restore it back to shine firstly it should be honed, then polished, and finally buffed to shine finish. The full more...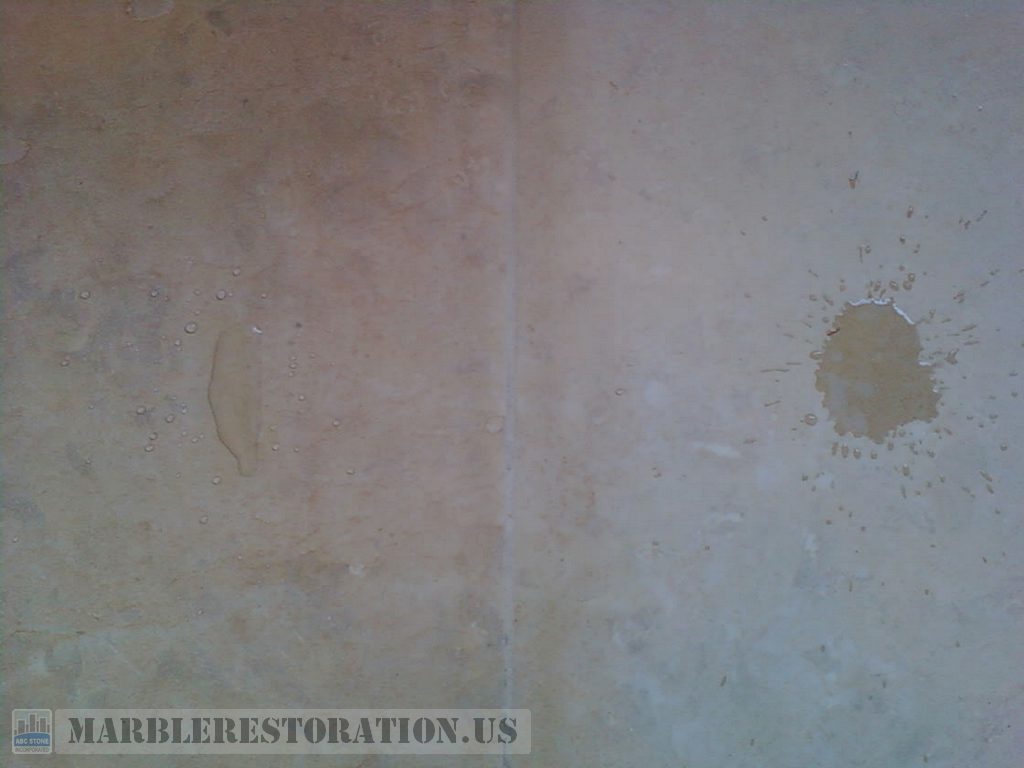 There is much truth in the saying, – "prevention is better than cure" – and this doesn't just apply to one's health, but importantly, to such applications as marble and granite more...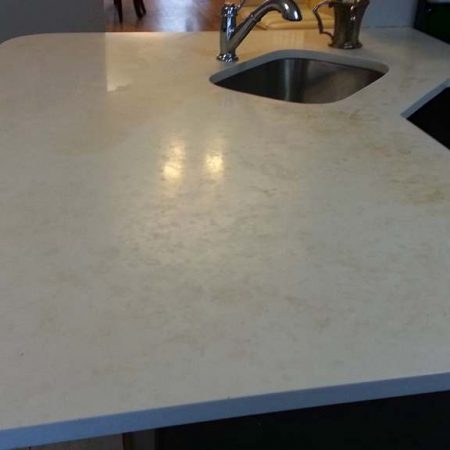 Corian, despite being a man-made stone material, can be damaged by acids. Acidic substances such as sour berries, fruits, and general detergents can cause etching or discoloration on Corian surfaces. It is important to more...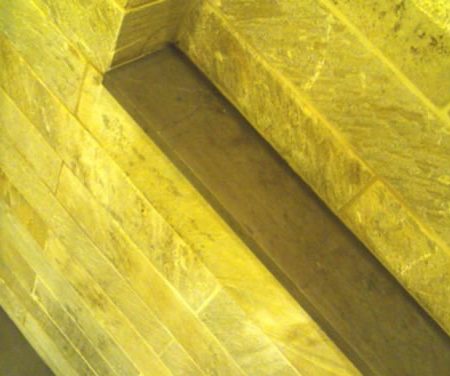 A shower shelf is susceptible to stains and most time is under the influence of different chemicals and many of them are not marble friendly. It can be shaving liquids, soaps, shampoos, skincare products, hair dye, and more...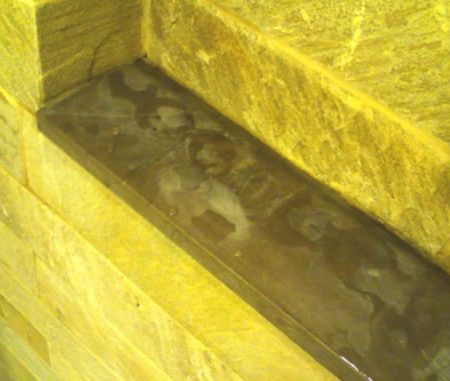 The marble in the bathroom/shower/kitchen is susceptible to stains and maybe not be the best choice especially if you heavily use it unless you are crazy about marble beauty and willing to spend some money on more...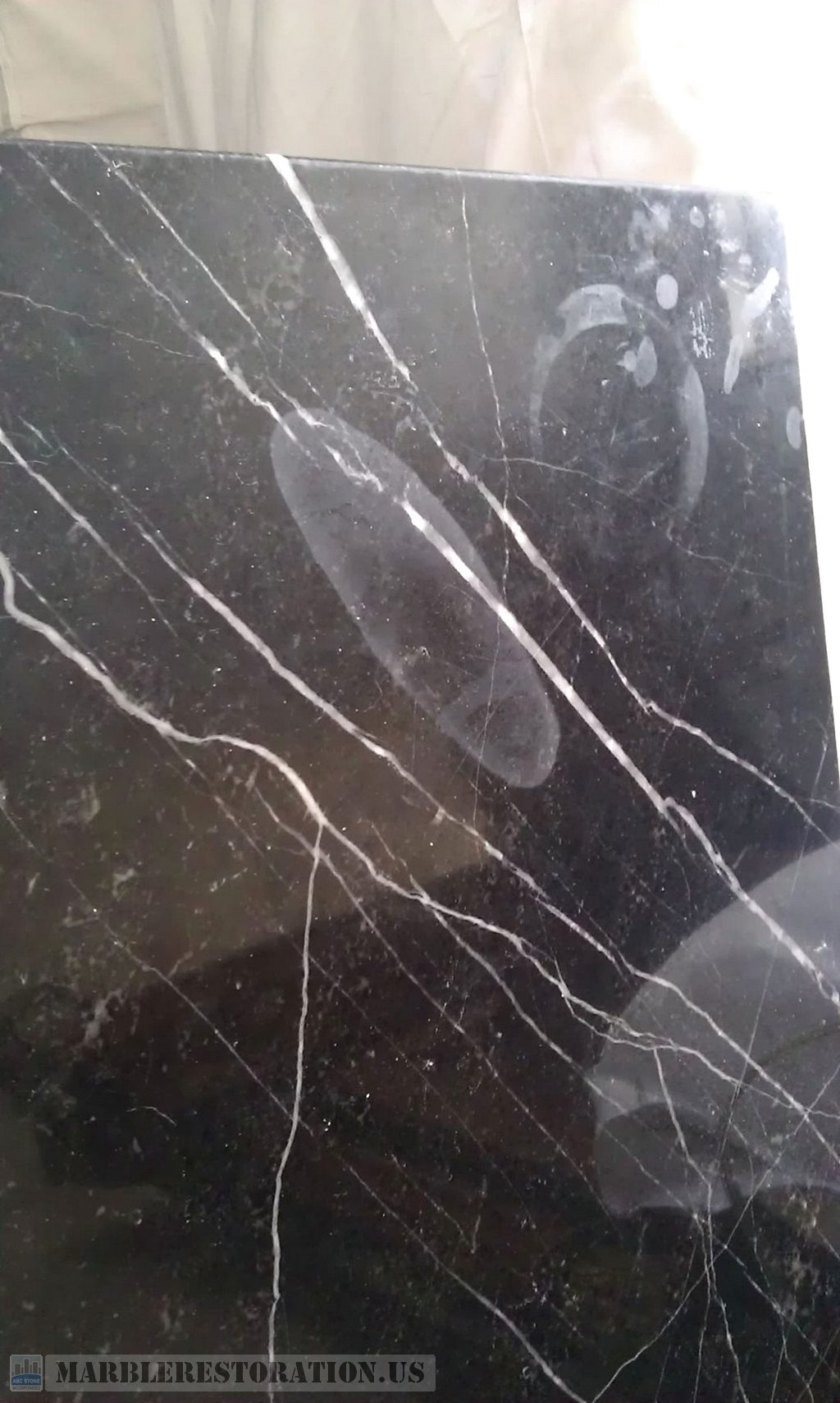 The undesired etching is the white/light dull spots you can find on marble surfaces, which are hard to get rid of and are very unpleasant. Such spots may be caused by acidic or alkaline liquids left on the surfaces. In more...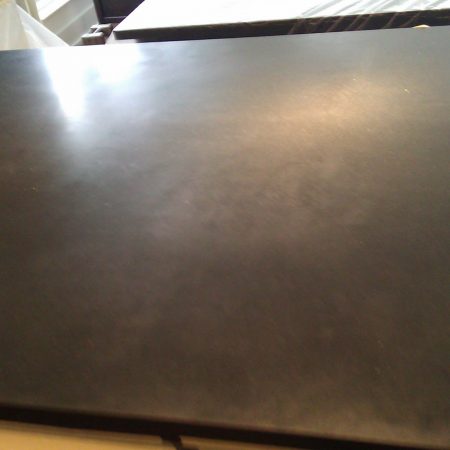 Granite is unlike a marble for the care and cleans up. Granite is much harder than a marble, and in most cases cannot be etched as easy as marble. Though sometime we can see some etches on the granite countertops from more...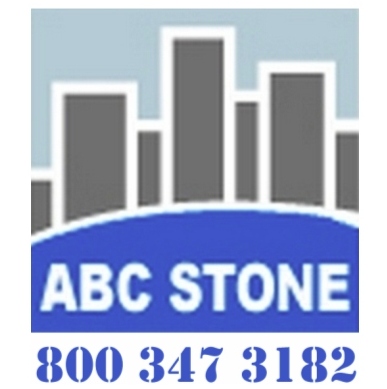 This time is now if you answer "Yes" on any one of following questions: 1. Are there a lot of etches, watermarks, clouds, rings? 2. Is a surface looks dull overall? 3. Is it worn out? 4. Are there a lot of deep more...
The way to remove this etches and ring marks is by polishing the marble in the same way as it was done on the factory on the time when it was fabricated. more...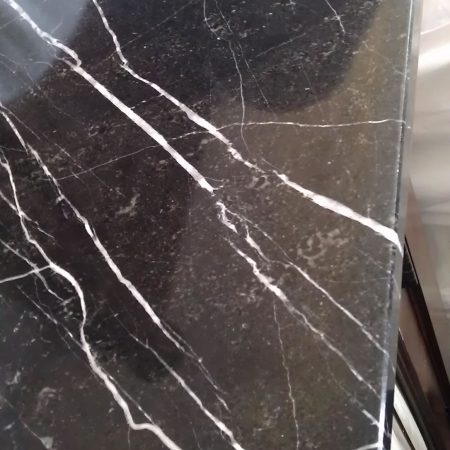 Clean the  marble off as soon as it gets a spill, is the best way to avoid tough watermarks. If, however it happens to get stained, the spot will require refinishing or buffing procedure. more...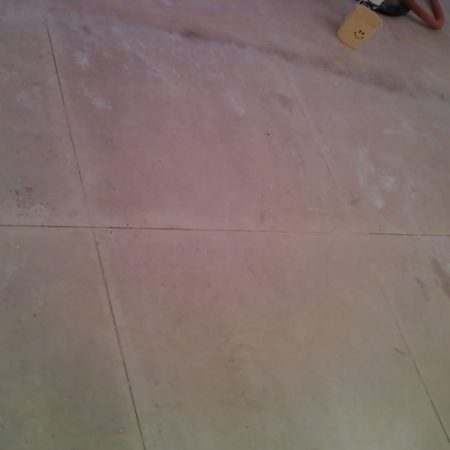 A marble cleaning or maintenance plan should include the capacity to remove all etches and the abrasive scratches on the marble. more...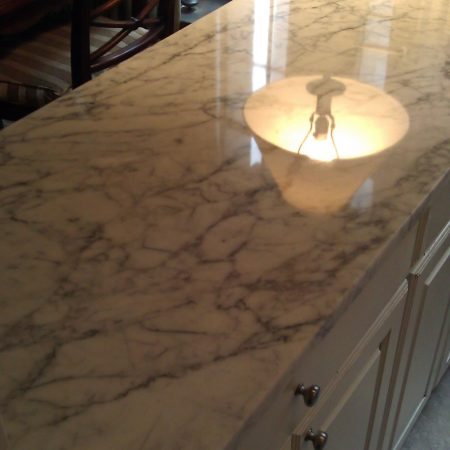 Kitchen marble bar top. Etches were removed by polishing with diamond pads and buffing with buffing compound. Then sealed with "BulletProof" stone sealer. more...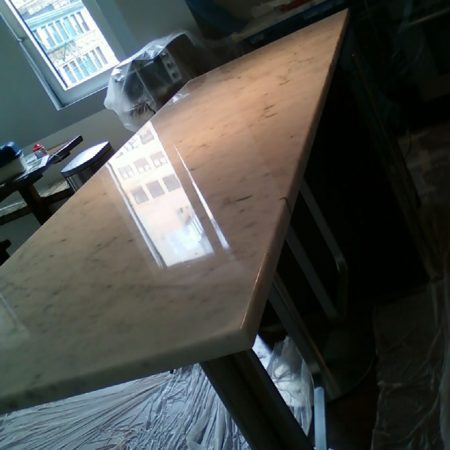 This countertop was revitalized, all etches and scratches were removed. Floor was protected by drop-cloth from water drops, splashing and other possible work dirt. more...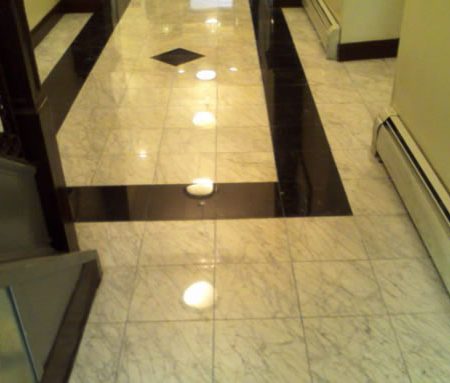 This lobby floor was in very lifeless condition. It was very dull and had etches and scratches as well as surface stains. We restored it back to better than new by resurfacing the marble. Wax was stripped, floor more...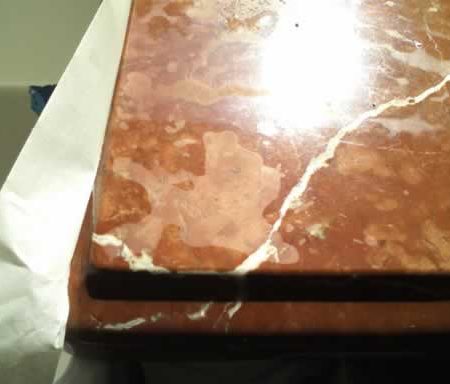 Usually, normal food products we use such as overly aggressive vinegar, lemon juice, and wine products can really stain the marble and eventually etch the polished surface. In the unfortunate event, if the marble is more...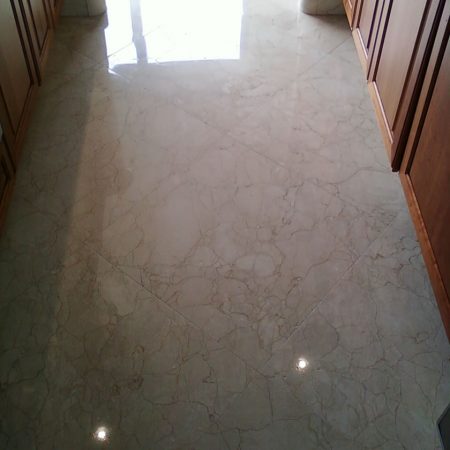 Since the polished marble floor is smooth and shiny, it is quite difficult to maintain it in the original condition. Scratches, cracks, chips and stains are detectable almost immediately. Proper care on daily bases for more...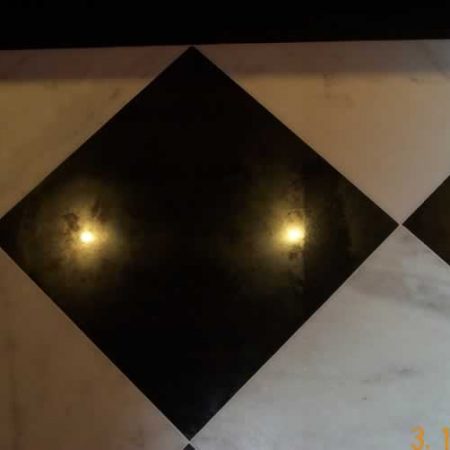 Although the black granite is the most durable and stain-resistant among other granites, it can be easily etched and spotted by improper/acidic cleaner. The picture above shows brand new black granite tiles with haze more...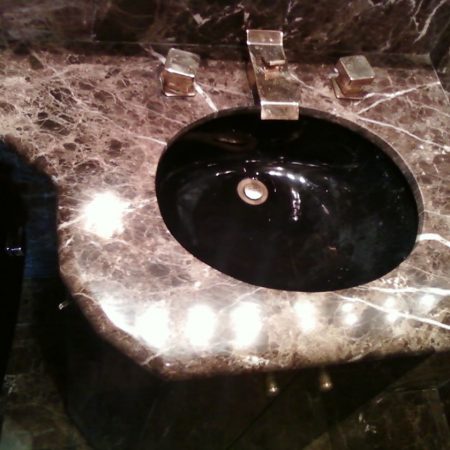 To remove deep etches the marble should be polished much deeper than for the just shine restoration. Not all surface is required for the deep polishing, but only affected and around. more...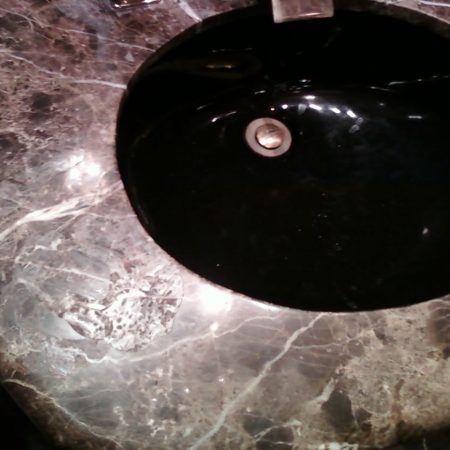 The deep etches typically happen with prolonged contact with harsh chemical, and it's not necessary with cleaners, it can be some kind of body care or hygiene products as well. more...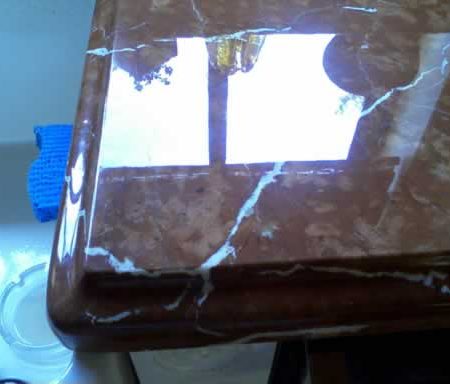 To achieve the high gloss we fused marble surface with 5X acidic buffing powder, then immediately diluted and cleaned with water, no leaving any water residue as it could lead to new etches. more...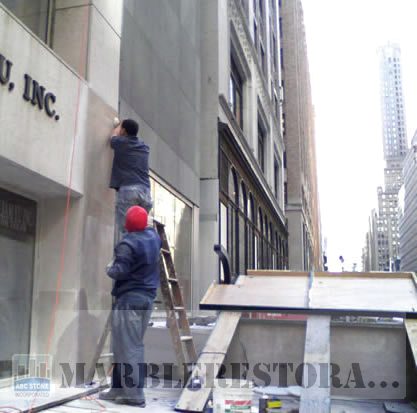 We used the scaffolds left for us by contractor who did the marble damage on the building. We applied the paraffin based wax "Pamir" to improve the richness of color and shine. The limestone slabs were more...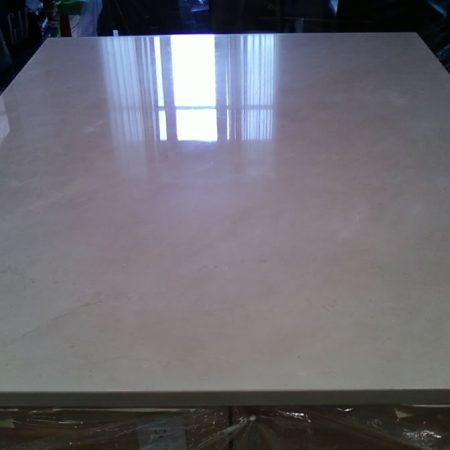 Crema marfil countertop after water marks/rings/stains and etches removal. more...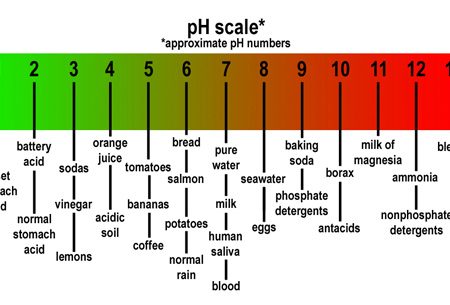 The bathroom's only a few weeks old and we have been very careful not to clean it with anything other than soap and water. We're concerned that if we don't know what caused this that getting it fixed more...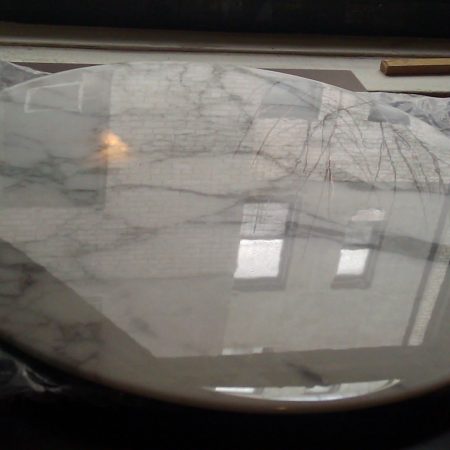 Small Calacatta Gold marble coffee table coated by the clear polyester (glaze coat). The coating layer gives the marble a natural and rich appearance while providing protection to prevent use-associated color stains more...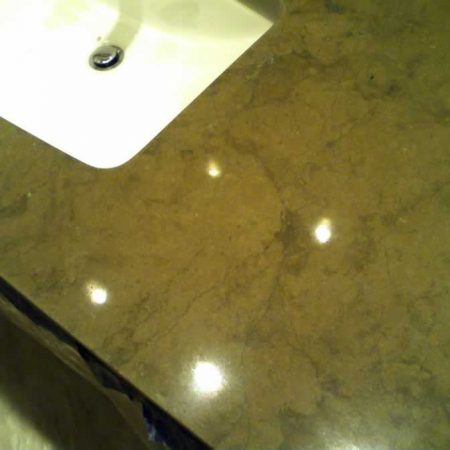 The brown limestone vanity was deeply polished and buffed. Chemical burns were removed with grinding. more...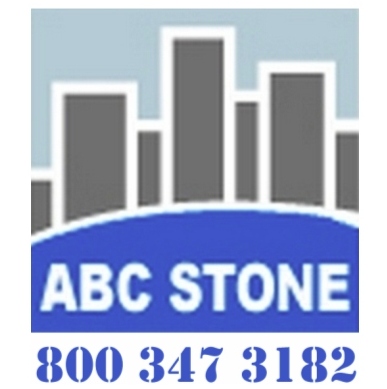 You probably had hard time while deciding to be restored or not to be restored. So if now it's the time, and your choice is to be, next run is for us. First off we'll schedule appointment for reviewing and more...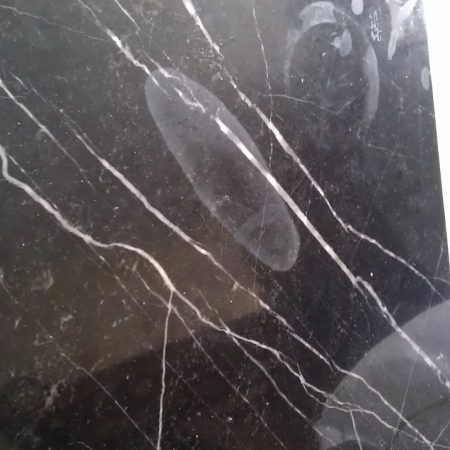 What substances are responsible for the ring marks? Lots of household products can damage the marble. You should especially look out for acidic spills from things such as lemon and vinegar, fruit juice, body care more...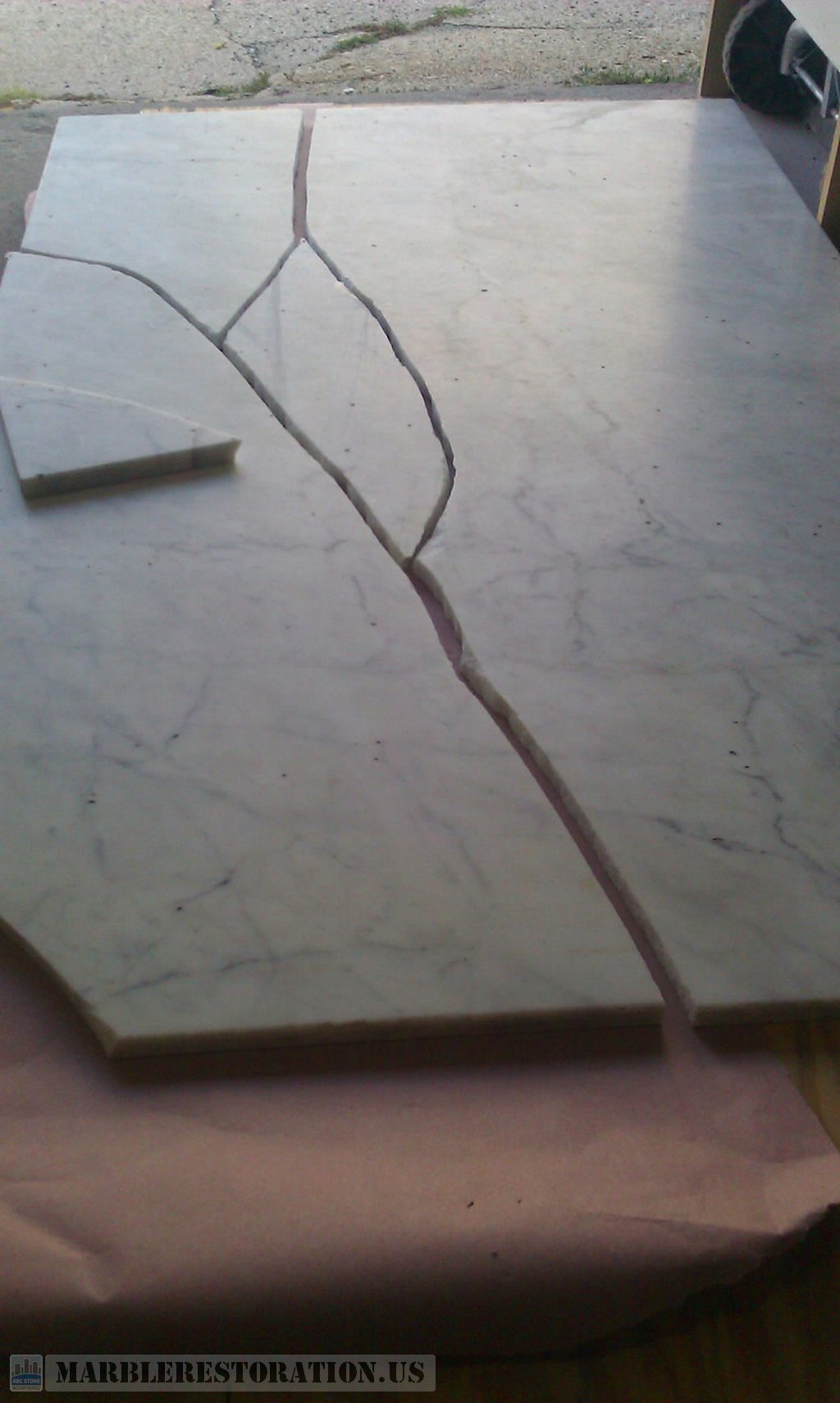 Have a Broken Marble Table Top? If you have a granite or marble tabletop that has chips, scratches, cracks, stains, etches, coating peel-offs, we can repair most of them. Our tabletop restoration features: Polishing to more...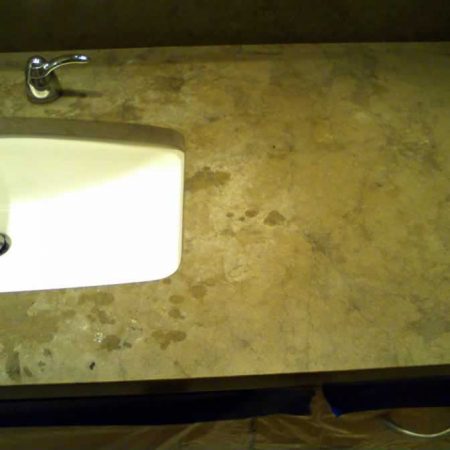 The brown limestone bathroom vanity was severely etched and discolored during normal usage and various caustic cleaners and chemicals. If not timely restored it could entail the deep erosion. more...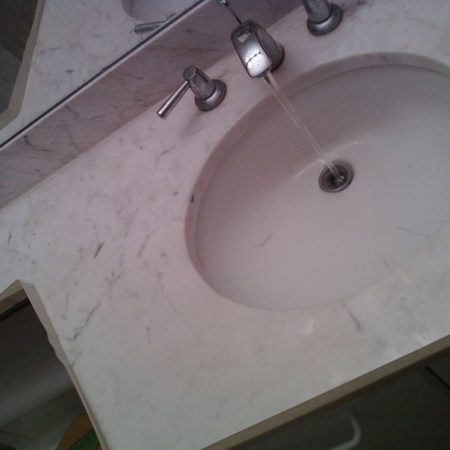 Marble vanities in bathrooms are most exposed to stains and etches (as well in kitchens), as daily usage means contacting marble with various chemicals and substances. The sealing remediation may help to prevent some more...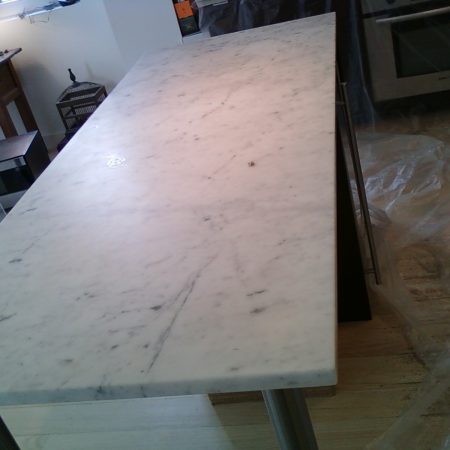 Marble refinishing is usually referring to process of modifying marble surface. The purpose of countertop refinishing can be a surface restoration, changing its appearance or both. In case of restoration, a surface more...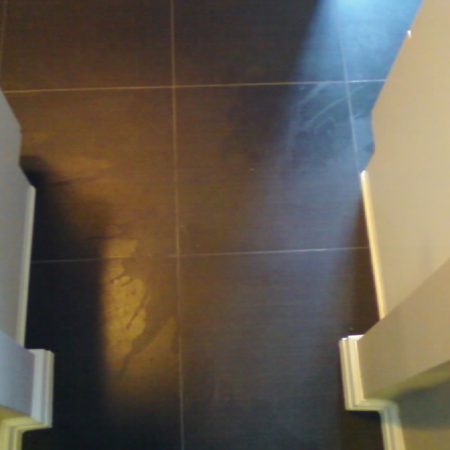 You definitely should know the process involved in etches removal from the surface if you want to enjoy the fresh look of your floor all the time. The one important note to be kept in mind is not to use bleach for more...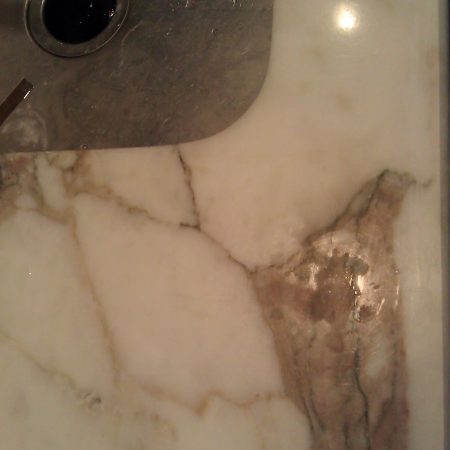 Natural marble is good absorbent, and any chemical substance you pour on it is going to determine the appearance. Do not use acidic or alkaline-based cleaners, even the baking soda tips found online, to clean marble. more...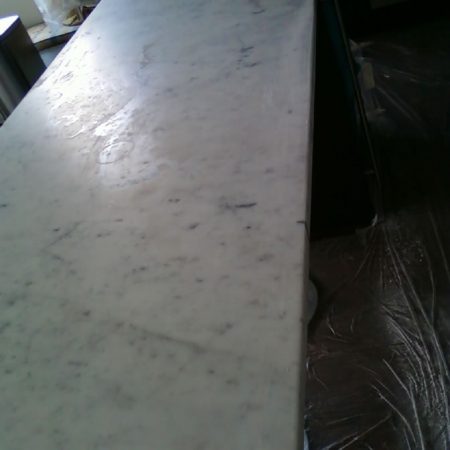 Some drawbacks of a kitchen marble countertop. It can get damaged from time to time. Kinds of damage may include scratches, stains, cracks, loss of shine, etches, ring marks, spottings, etc. It is here that we enter more...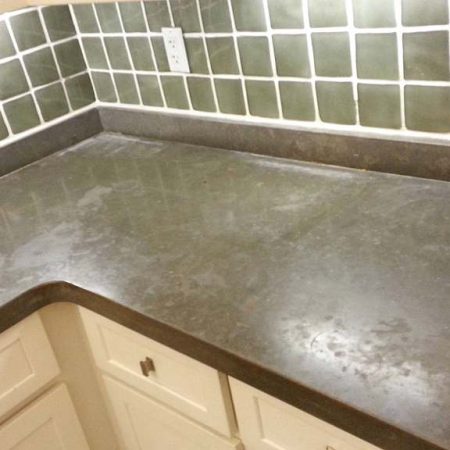 More often than not, customers call us for polishing countertops service and restoring tabletops because of the fact that marble countertops are susceptible to stains and with time passing lose its elegant appearance. more...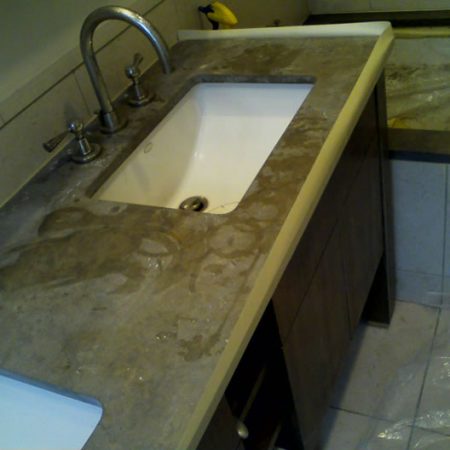 Here is wrong cleaning products that were used. The general brand cleaners and chemicals like overly aggressive vinegar, ammonia, Clorox can etch that will entail discoloring almost immediately, but also they can etch more...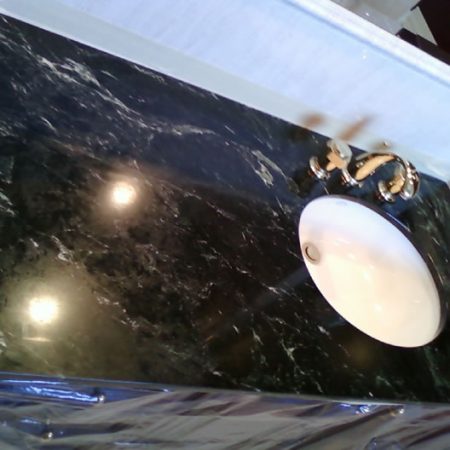 Aggressive liquids can easily etch a marble, but if the marble is not rich with calcium carbonate, the surface can be slightly etched and discolored, creating a cloud-like haze. more...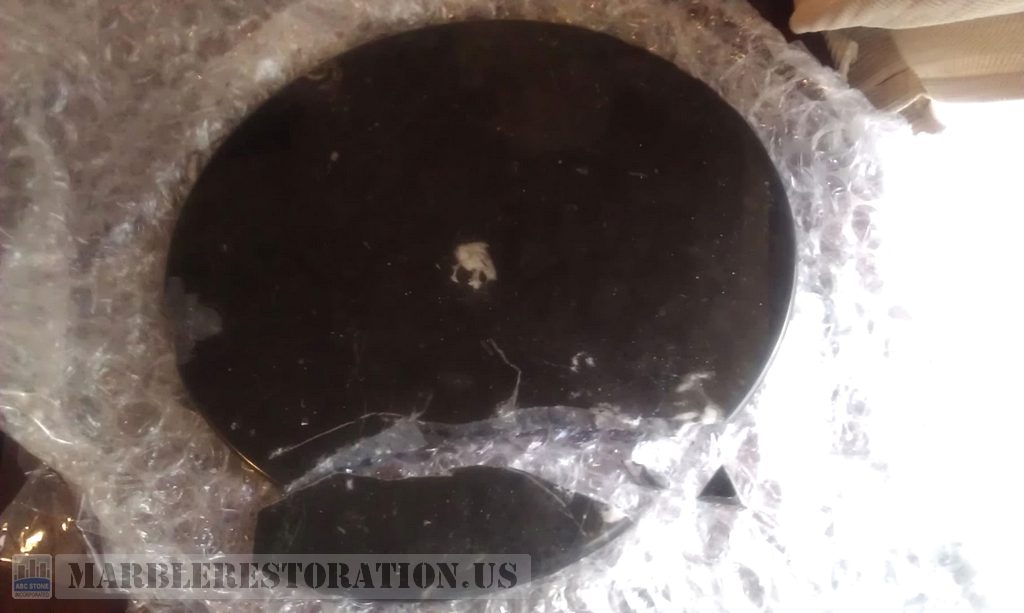 It often happens that aged tables with a "glass-like" coat, like Knoll or custom marble tables, starts to peel off or show crack lines on the old coat. It may look like a completely damaged surface, but the more...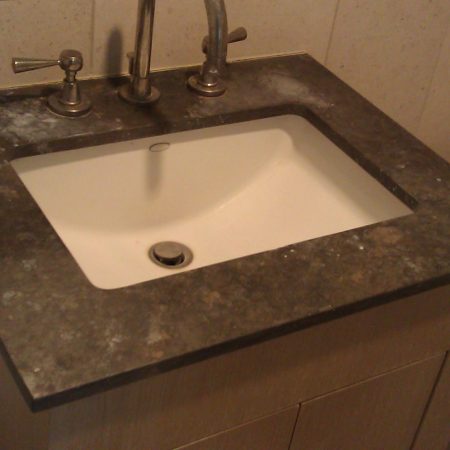 This vanity is soiled with soap scum and others undesired etches and stains. Caulk dried and peeled off. more...
---