Cloudy Spots on Black Granite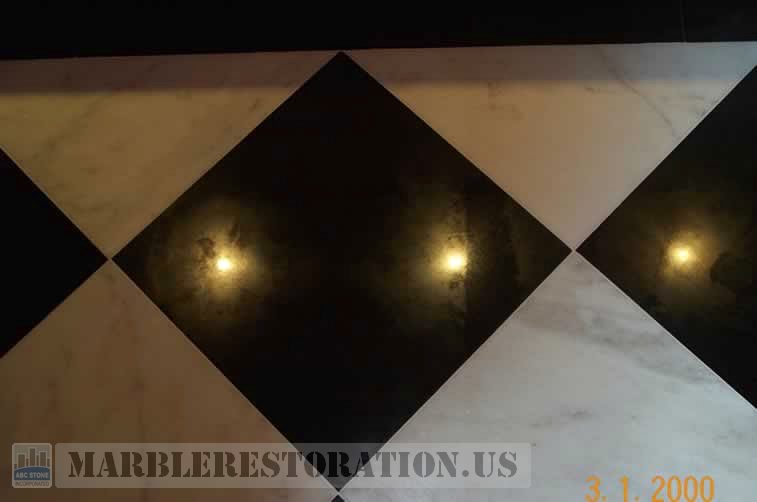 Although the black granite is most durable and stain resistant among others granites, it can be easily etched by improper/acidic cleaner.
The picture above shows brand new black granite tiles with haze spots (cloudy spots). There are same spots on marble tiles as well but not reflected on the picture.
---