Etches and Blots on Lackluster Calacatta Gold Countertop
Natural marble is good absorbent, and any chemical substance you pour on it is going to determine the appearance. Do not use acidic or alkaline-based cleaners, even the baking soda tips found online, to clean marble. These would all leave etches on the marble, as they react chemically with the stone.
What you need to use, are pH neutral cleaners, such as stone soap or others. The soap also works as a disinfectant, leaving your marble both clean, and hygienic.
To avoid permanent damage such as staining and etching, wipe any spilling immediately because there is a limitation to the damage you can clean with these soaps. Overly aggressive Vinegar, baking soda and lemon should not be used for the cleaning, because they can easy cause stains and etches.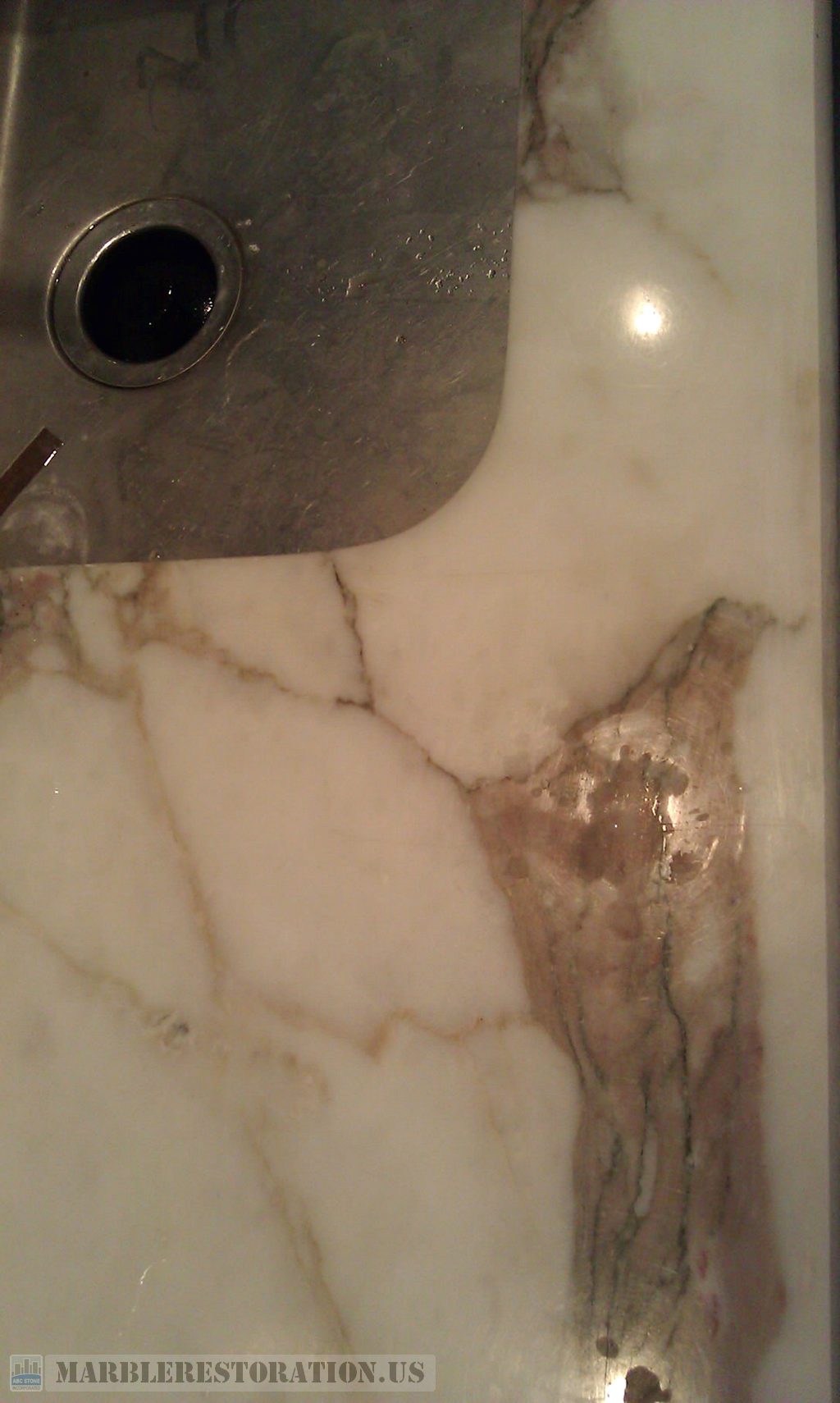 Image Title: Etch Blots on Calacatta Gold Marble Countertop (Marble Re-Finish)
Submit Your Order or Ask a Question :
When to expect a response?
You'll get a response within a few minutes or hours and usually not longer than 24 hours.