Polished Kitchen Floor
Since the polished marble floor is smooth and shiny, it is quite difficult to maintain it in the original condition. Scratches, cracks, chips and stains are detectable almost immediately.
Proper care on daily bases for the marble floor is a necessity. To do this, it's quite suitable weekly wet cleaning with soft mop. Marble floors should be professionally cleaned and polished at least once a year to remove etches and scratches, restore the original shine, which give you enjoying of its brilliance.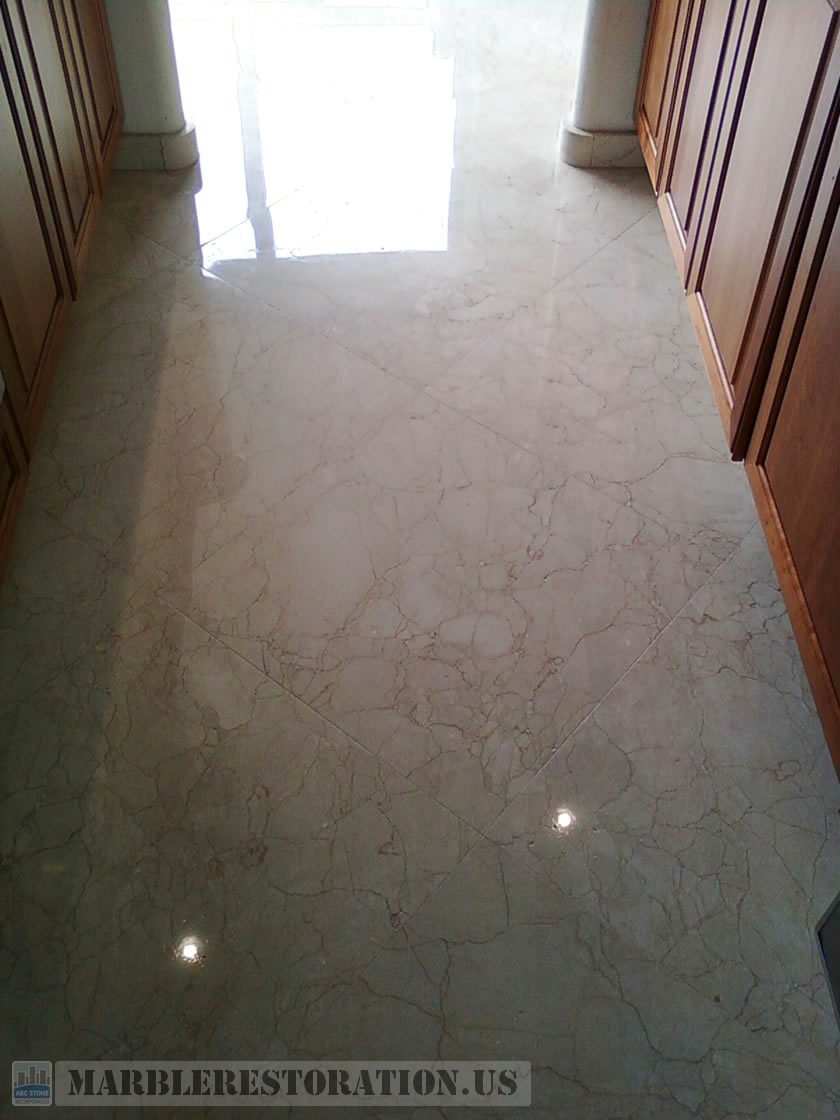 Image Title: Polished Kitchen Floor [After Finish Restoration]
Submit Your Order or Ask a Question :
Tags: Before and After, Etches Removal
---