Bathroom Restoration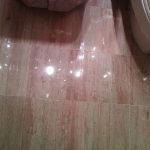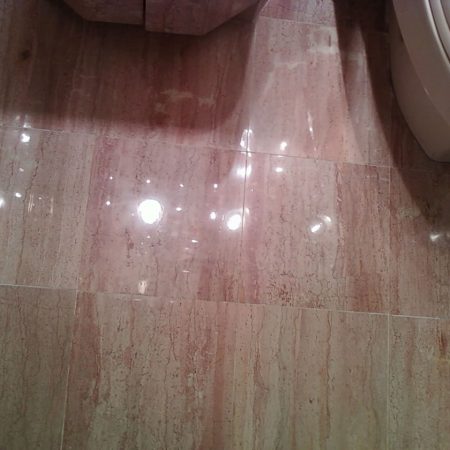 Restored shine finish on bathroom travertine marble floor. more...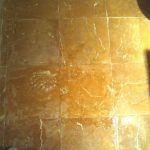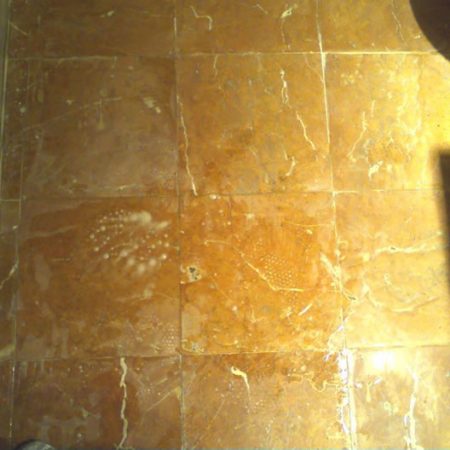 Bathroom marble floor tiled with 12″ by 12″ brownish tiles with white veins. Messed up with pre-restoration activities. more...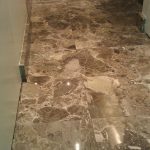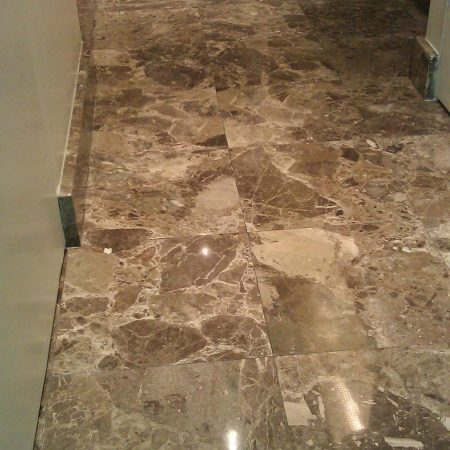 To achieve the ideal floor, it is necessary to grind it with subsequent polishing. This type of work will give your floor a qualitatively different appearance, not only from aesthetic but also from a practical point of more...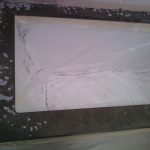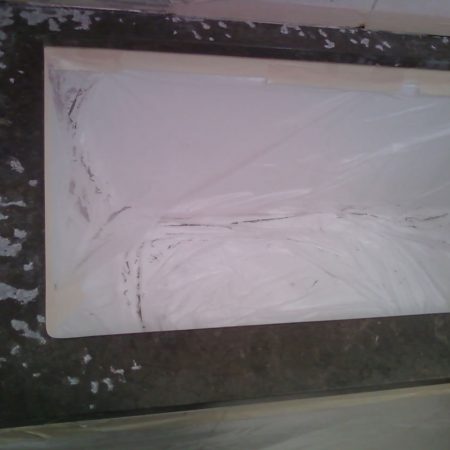 The Orion condominium at 350 west 42nd street The marble was crumbled and deteriorated in some areas to sand-like condition. It's happened due to the nature of this kind of limestone and continuous contact more...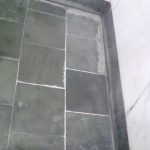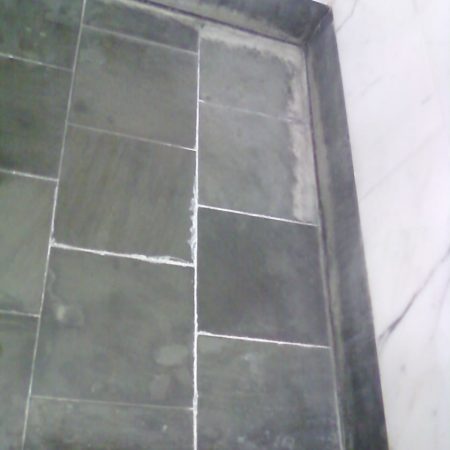 Salt / calcium / minerals / lime buildups in shower floor removal, polishing, cleaning and sealing. Grout lines were cleaned and surface restored. more...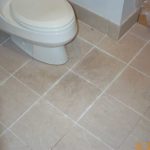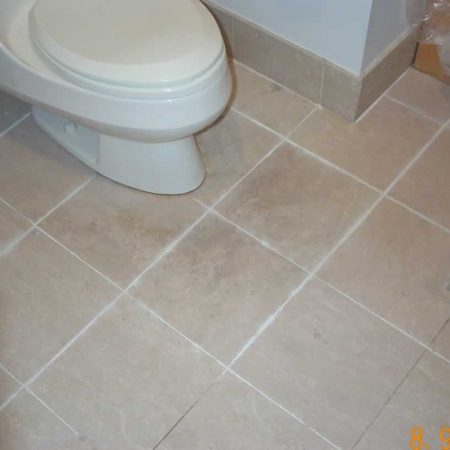 This picture shows stains on Botticino tiles in the bathroom before leaching, cleaning, honing and re-grouting. Grime grout lines were scrubbed out to be ready for new grout apply. Dirty grout before re-grouting. more...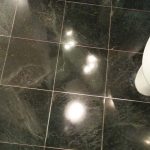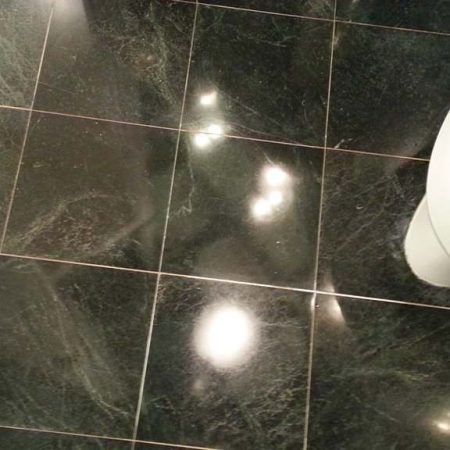 A marble floor suffers from women heel pins, furniture legs, sand, which falls from shoe soles. And if a heavy object falls on the marble, it is possible to form a chip or pothole. All these consequences can be removed more...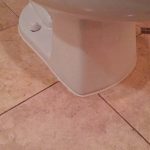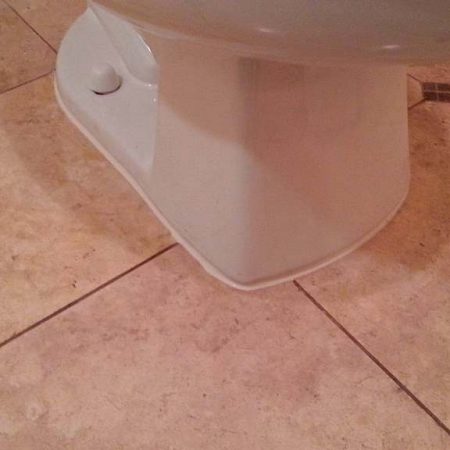 Clean the sides of the toilet base from traces of dirt, old grout or caulk. After this, carefully dry them with torch or fan, as well as the adjacent floor. The further processed joint must be degreased with acetone or more...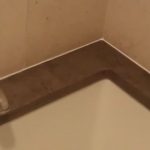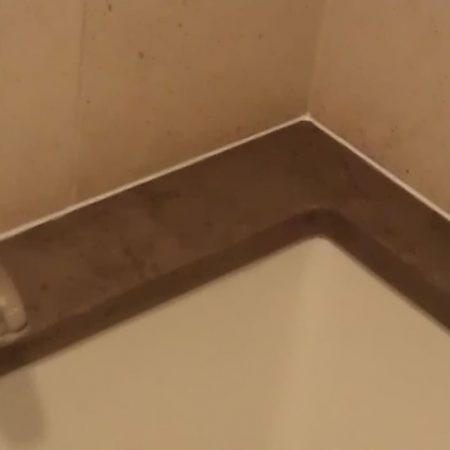 The bathtub top was re polished, erosion removed, re caulked and sealed. Some deep holes/erosions on surface were cleaned and patched by epoxy. more...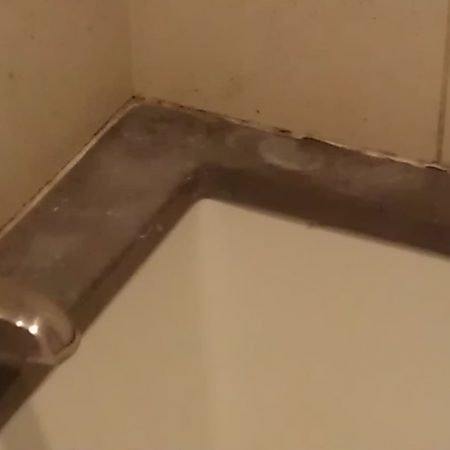 The Orion condominium at 350 west 42nd street This lip all around the tub was affected by erosive wear, which happened after constant and continuous contact with water during normal use. more...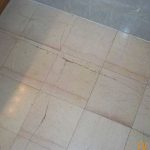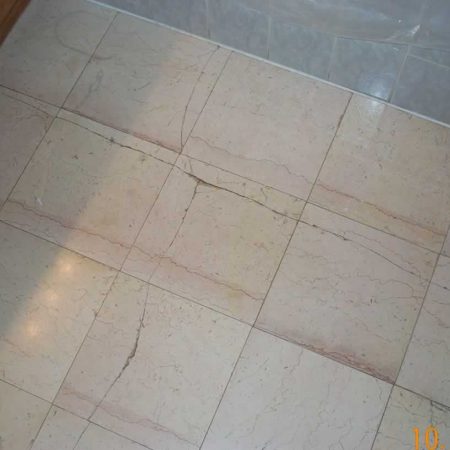 The Botticino marble bathroom floor in a private house was installed either on loosen WonderBoard or loosen floor beams what eventually lead to offshoot crevices along with the moving parts of the base. more...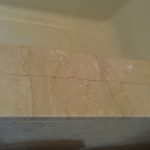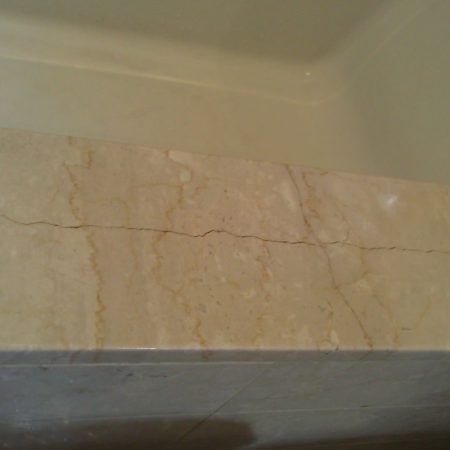 This crack is a result of moisture absorbed into the marble, rusting and expanding in volume metal rod. Was fixed with 2 component flowing super adhesive "Cremabond" and colored by Akemi coloring more...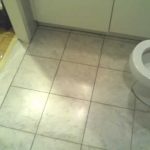 The picture shows the tiled marble floor in the bathroom before restoration. Shabby tiles and door saddle shows many signs of wear, scratches, uneven reflections, dull tiles, etc. more...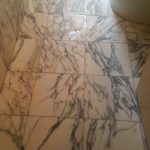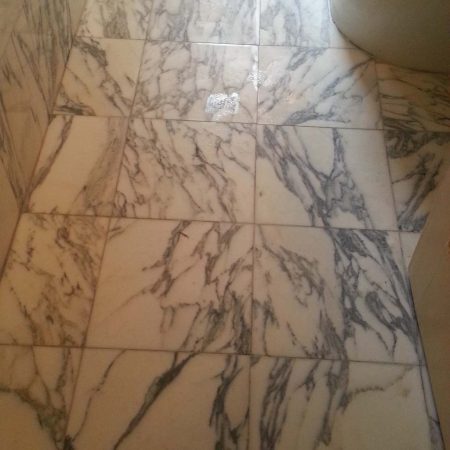 The grinding process (make hone finish) is part of a floor polishing process, it can also be the stand-alone process in order to make the floor leveling, to get rid of superficial cracks, scratches, and dull spots. The more...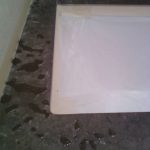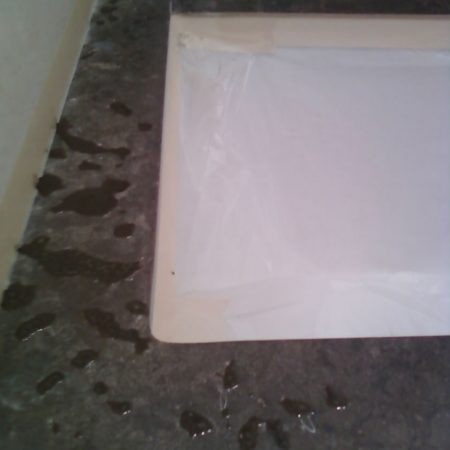 Crumbling and erosions were drilled out with the rotary tool, cleaned from dust by acetone, and filled with colored flowing "Tenax Crystaliquid" mastic. Then sanded and polished. more...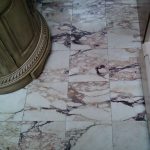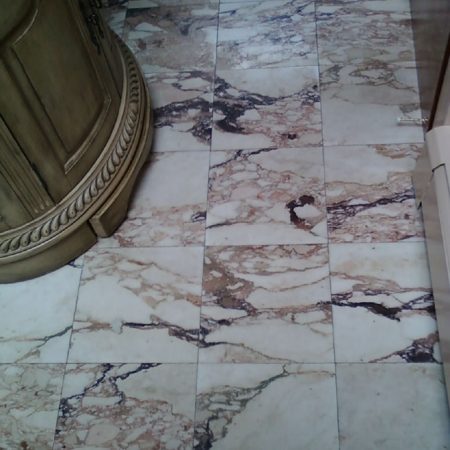 Small bathroom tiled floor. Marble bathroom restoration service. Before polishing. more...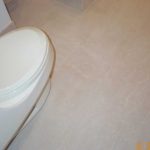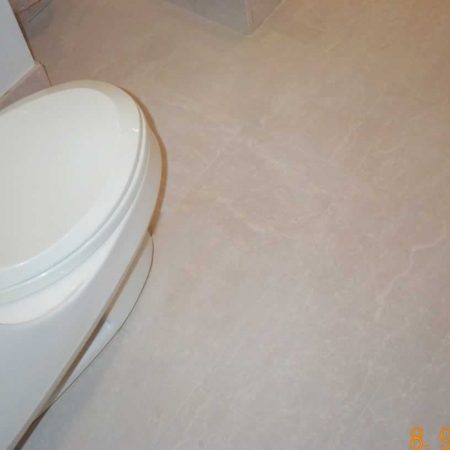 The picture shows botticino tiles in the bathroom. These tiles were honed, re-grouted, residue removed, and then sealed by impregnator stone sealer. Re-honing was done by a single head 17" floor machine with diamond more...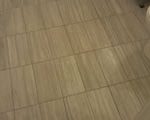 Have a Dull Marble in Your Bathroom? We are providing marble restoration services for the entire bathroom include showers, floors, countertops, vanities, and other parts. Restoration processes can include polishing, more...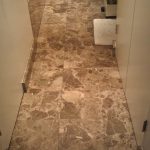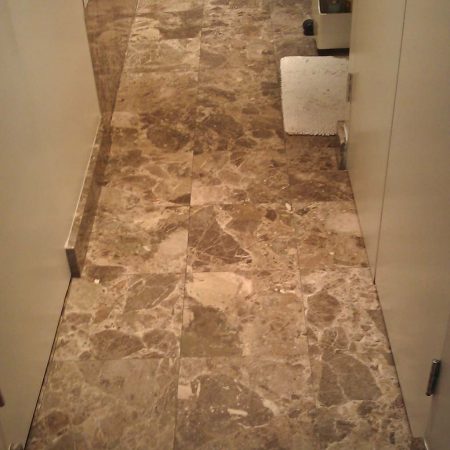 Marble floors in bathrooms are constantly exposed to household chemicals, are used in high humidity condition and temperature changes. All this is gradually absorbed into the surface layer through micro-pores and more...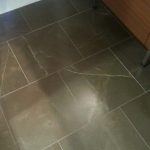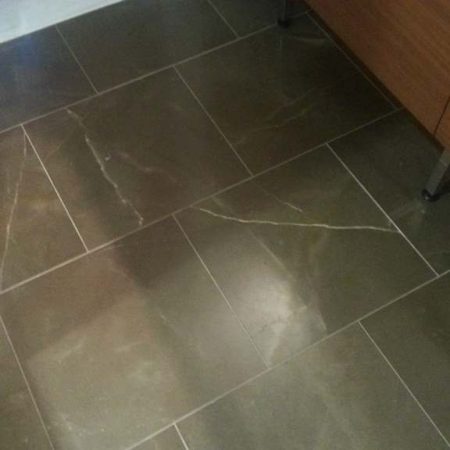 There are not solutions that can truly prevent the soft marble from discoloration unless you cover the traffic areas with rugs, clean and sweep rugs and marble properly and often. more...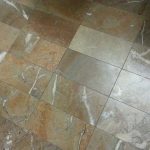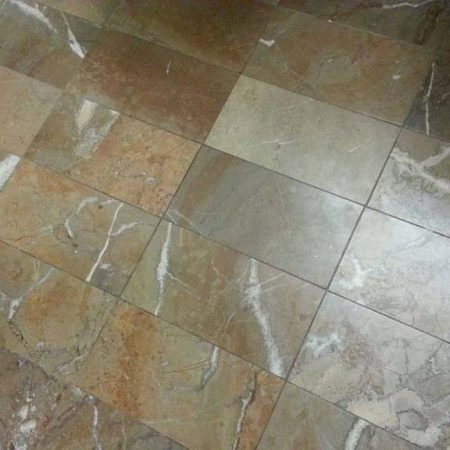 It is absolutely counter-indicative to apply for marble cleaning general household cleaners: a washing powder, cleaning powders or cleaners like Ajax, Bleach, Windex or similar. The substances contained in them can more...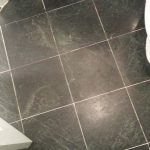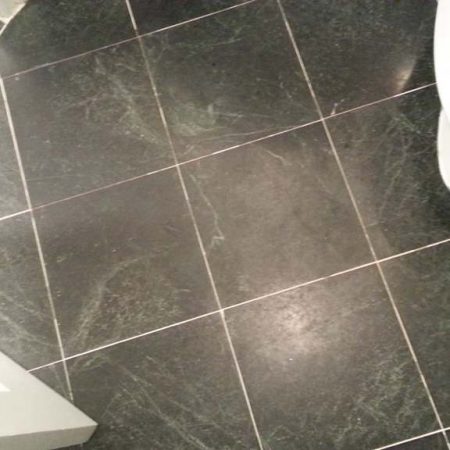 Loss of marble shine and color richness can begin to bother after a surface long using or with constant mechanical friction. In order to solve it, we can perform polishing and refinishing marble, and thanks to this more...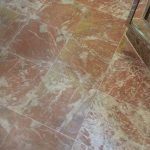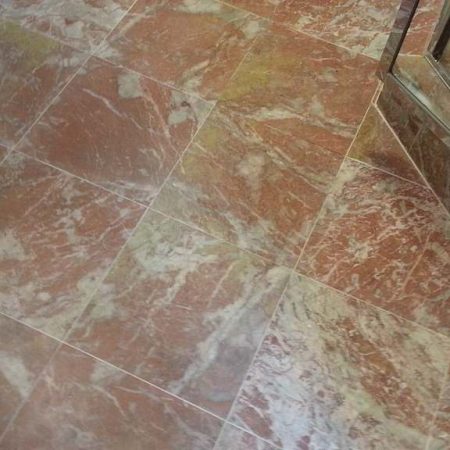 In the process of housekeeping exploitation, marble surfaces are subjected to mechanical, chemical, climatic and other effects. Marble loses its original shine and color. Modern technology allows you to return the more...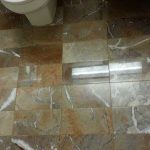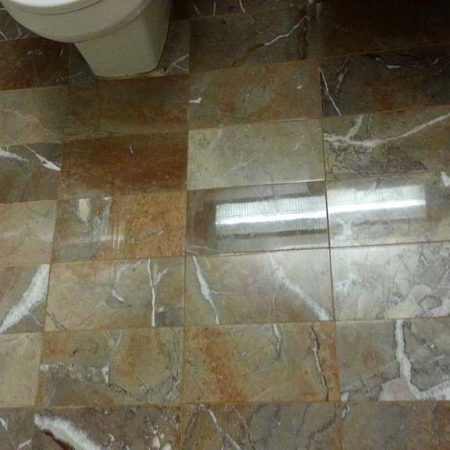 If you have a marble floor in bathroom, do not walk on it in outdoor shoes. Like or dislike you walk barefoot or in soft slippers with soft sole, this is the most reliable way to keep marble intact. The thing is, that more...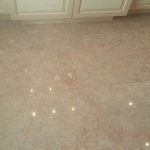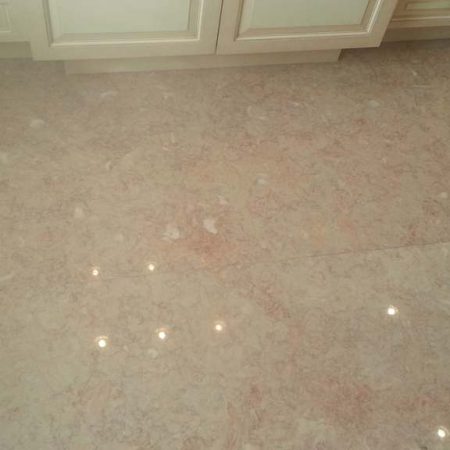 If you want the marble to glisten and look even, several numbers of abrasives should be used. The polishing process can be divided into three stages: coarse grinding, ordinary grinding and finishing – each time you more...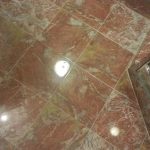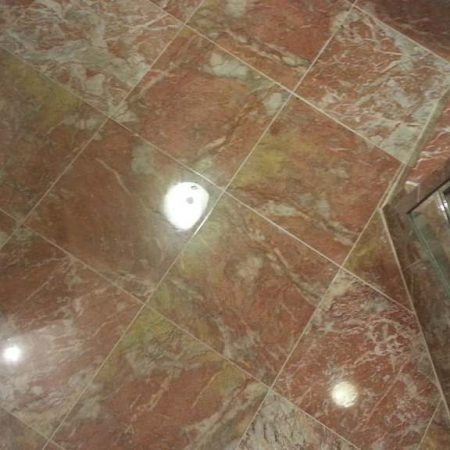 At the beginning of the process, the delicate surface grinding in 4 passes was made, during what physical defects were removed, the surface was perfectly leveled. After that, we polished the floor and returned its more...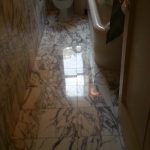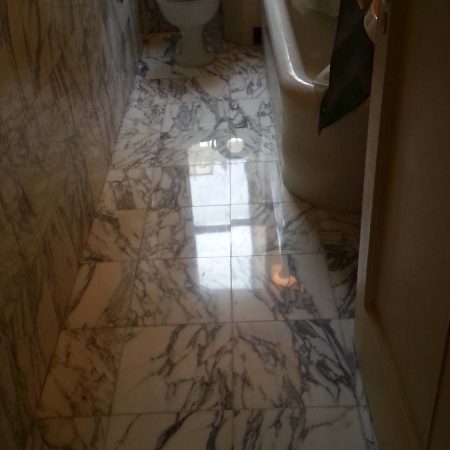 Restorative marble steps such as grinding and polishing are carried out by thin abrasives with various granularity. After this procedure bathroom floor will become smooth and shiny. more...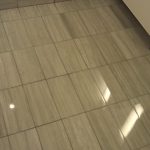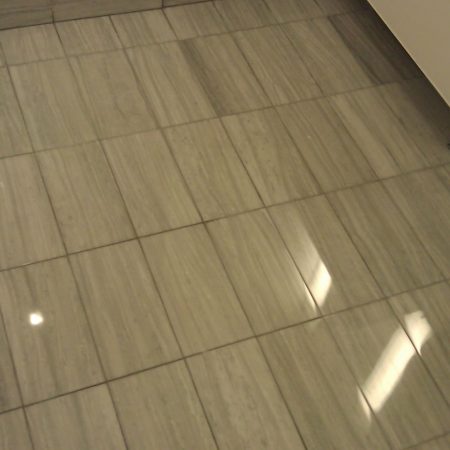 Tiled floor in bathroom after restoration. Rectangle gray tiles were re finished and sealed. Marble is possible Athens Grey. more...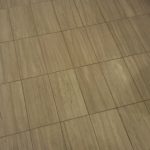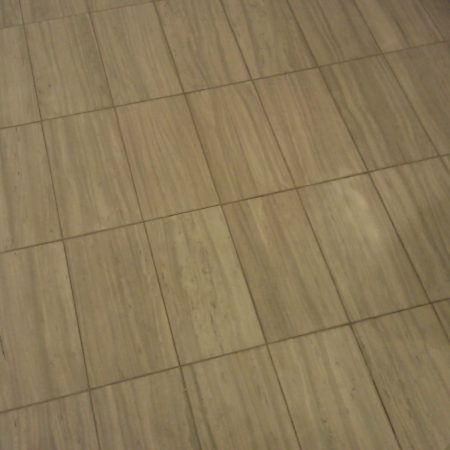 Gray rectangle tiles in bathroom. Marble floor restoration. Image before polishing more...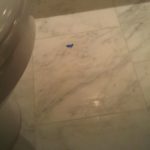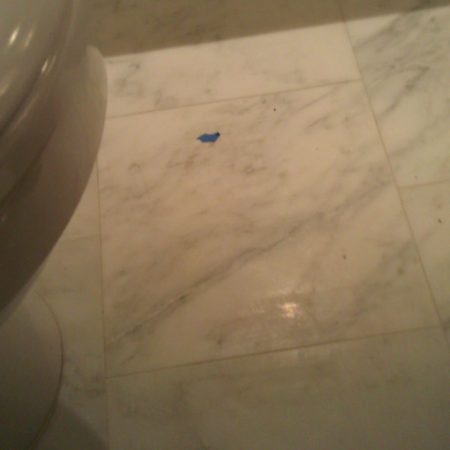 The floor was etched by wrong cleaner. Entire floor was polished, buffed and sealed. The bathroom vanity was damaged as well. more...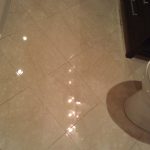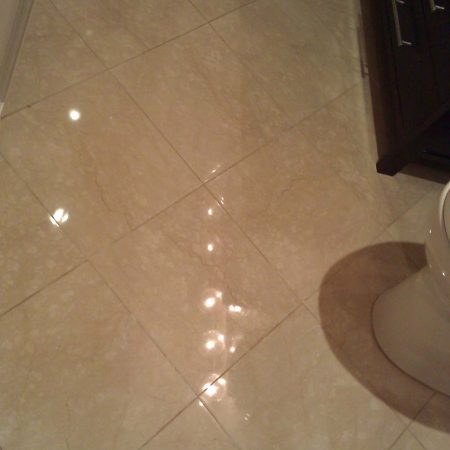 The most effective marble sanding is made using diamond pads (flexible type). The diamond pads on one side is attached to rotary machine, and on other side it contains diamond grains. To get rid of rough scratches and more...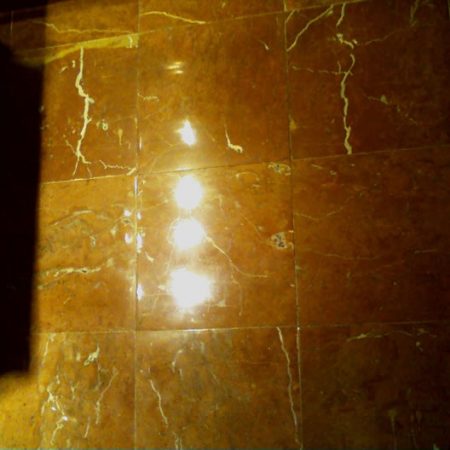 General polishing and buffing. Bathroom floor restoration. more...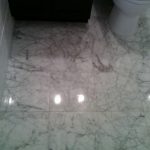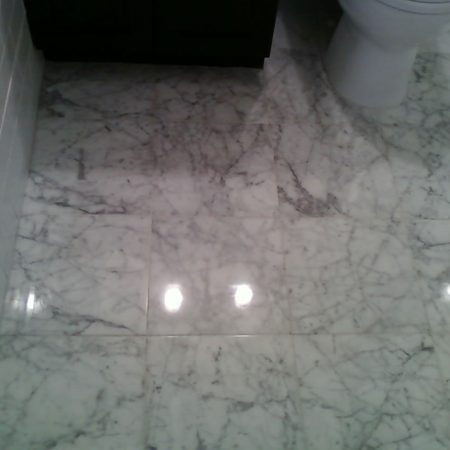 White Carrara Bathroom Floor. Tiles were polished to shine and sealed. more...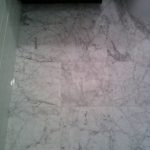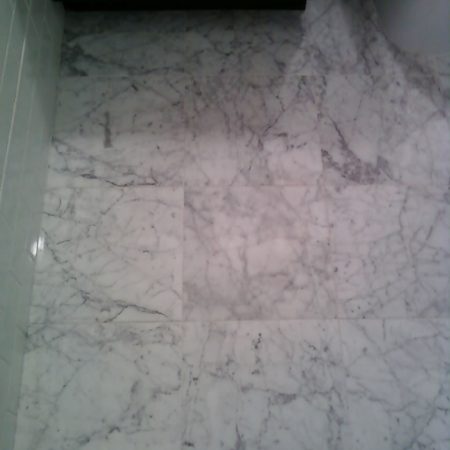 Matt/hone finish before shining. more...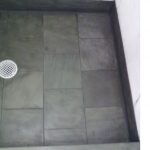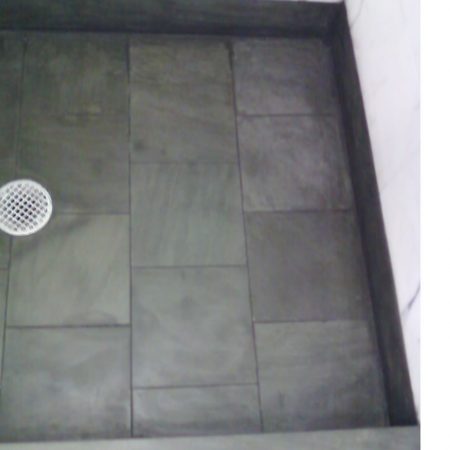 Calcium and mineral deposits in marble shower was removed, surface refinished, cleaned and sealed. more...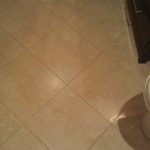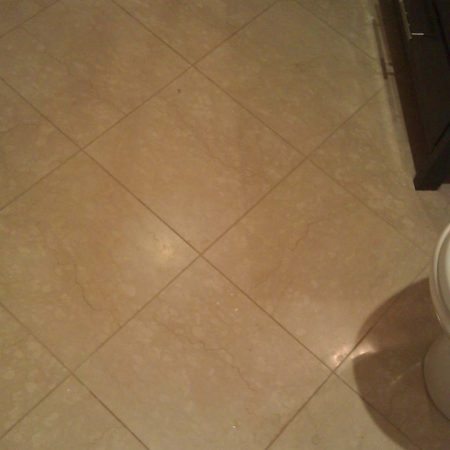 To get rid of dull areas and scratches on surface, a grinding machine with grinding discs should be used. Grinding is performed using a special abrasives, different for each type of stone, taking into account more...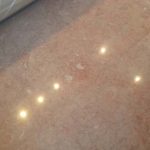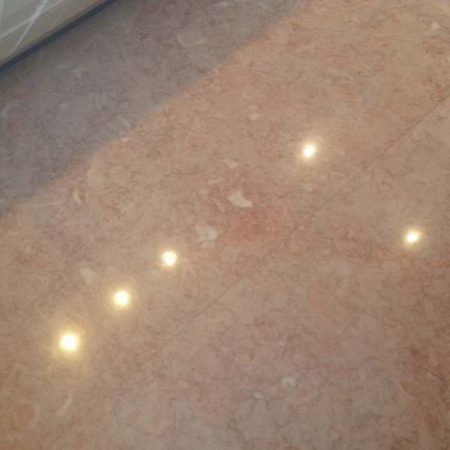 Picture of marble bathroom floor with misty and slightly worn finish. To maintain the glossy finish the refinishing and buffing were performed. more...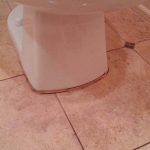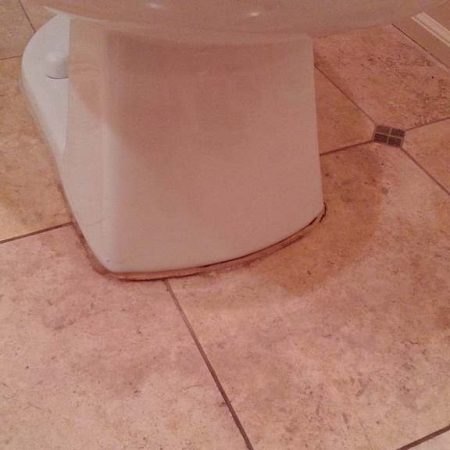 7 silicone basic advantages and features. Good water resistance – high quality silicone absolutely impervious to water. High degree of elasticity – due to the silicone elasticity, it can be used for more...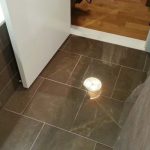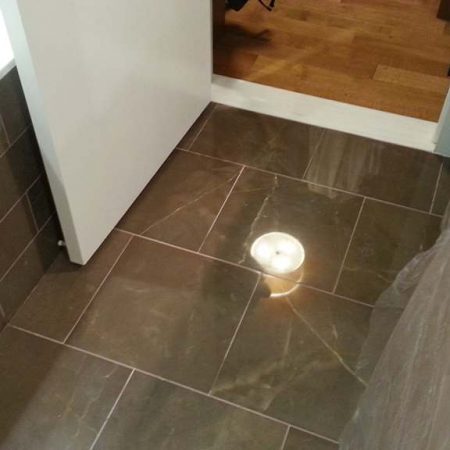 After carrying out a complex restoration and repairs on marble floor, we have achieved a stable, clear reflection on marble. more...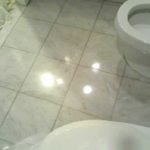 This picture shows tiled bathroom marble floor after polishing, buffing & sealing (stain proofing). Owner prefers keep grout lines in initial dark color. more...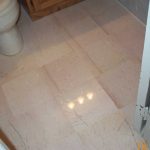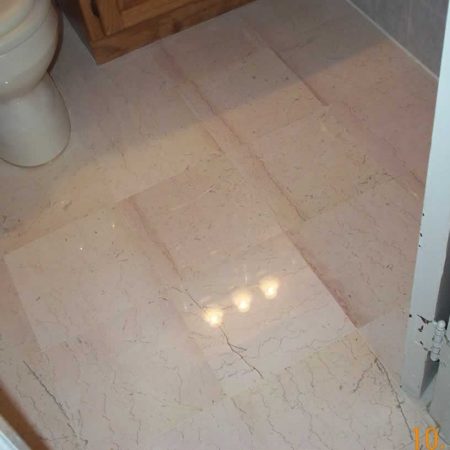 We used the flowing/liquid colored epoxy to fill up the cracks as deep as possible, then smoothed and polished. More likely it's temporary solution and the cracks repair may not last long, as the cause of the more...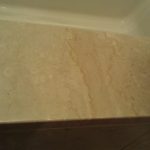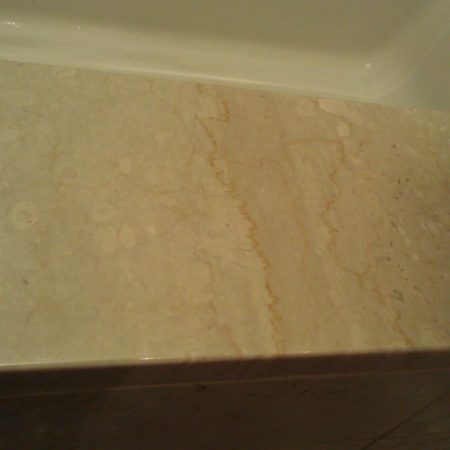 Botticino tub top after crack repair. The crack was filled with liquid colored epoxy,  sanded with sandpaper to remove epoxy excess, polished and then buffed. more...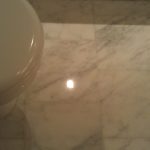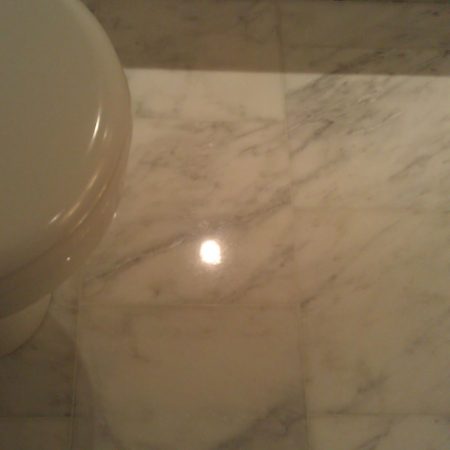 All etchings were removed from marble by polishing and buffing and then sealed. more...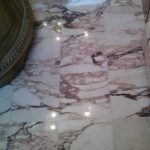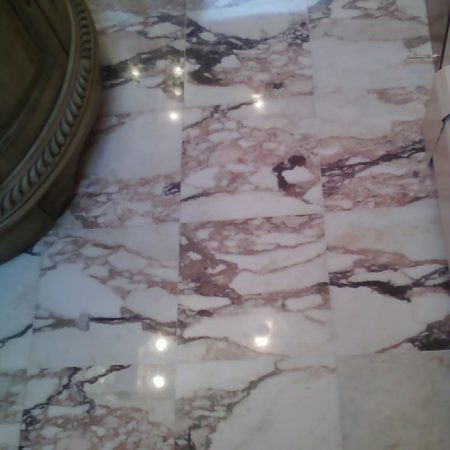 Small bathroom. Tiled floor restoration. Picture after polishing. more...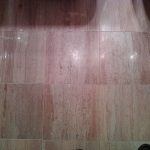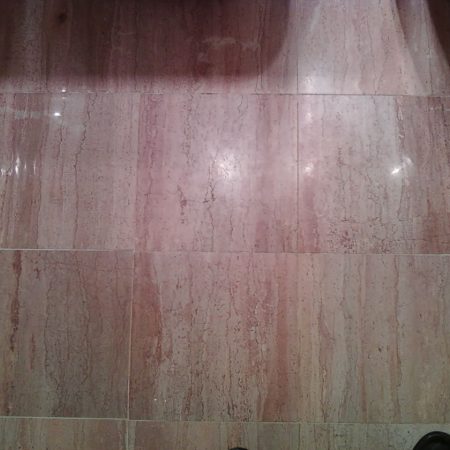 Gloss finish was worn out by daily traffic in bathroom. Beige bathroom square floor tiles before refinishing. more...
---