Stains and Erosion on Limestone Bathtub Top
You can see on the picture many white stains all around the marble tub top, it is actually not stained, it is marble erosion, caused by constant contact with water and bathing products. As well you can notice mold on caulk along with the tiles.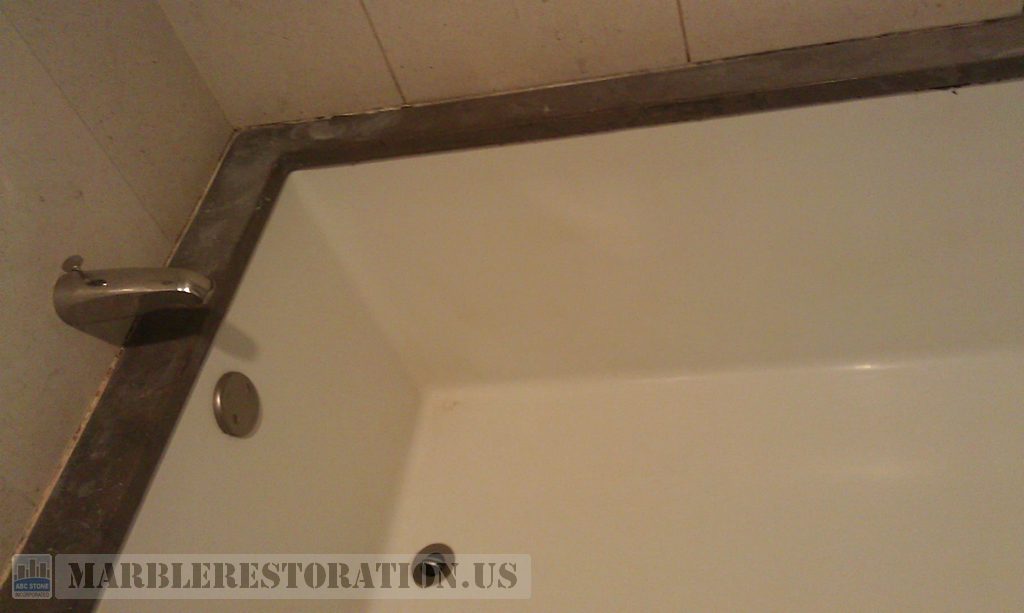 Video of erosion and deep stains on brown limestone tub top and vanity.
---