Hair Dye Marks on White Thassos Marble

It should be noted that sometimes marble damage occurs at a chemical level. Even when cleaning with stone cleaners, you inevitably harm the marble. Even spilled body oil, hair dye, shampoo, hand cream or shower gel can leave a permanent stain, which can only be removed by a poultice.
The stone got such specks by hair dye; else, there were some etched spots.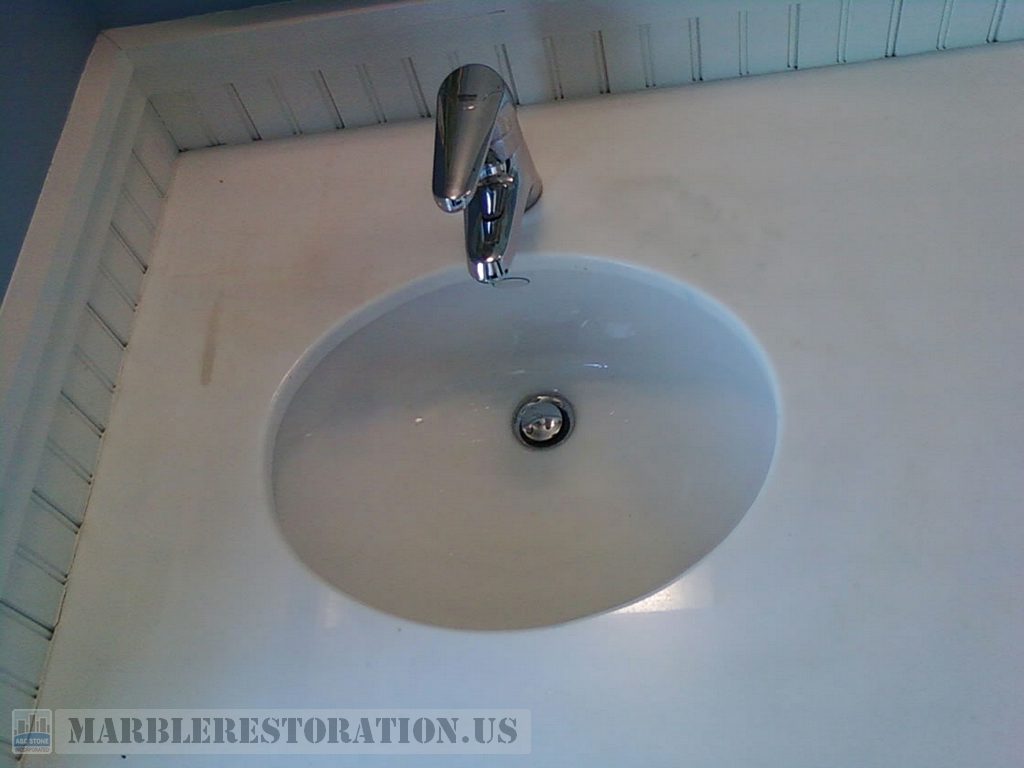 Image Title: Hair Dye Stains on White Thassos Marble (Before Removal)
Submit Your Order or Ask a Question :
Tags: Before and After
---