Floor Restoration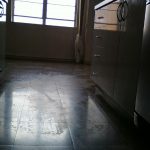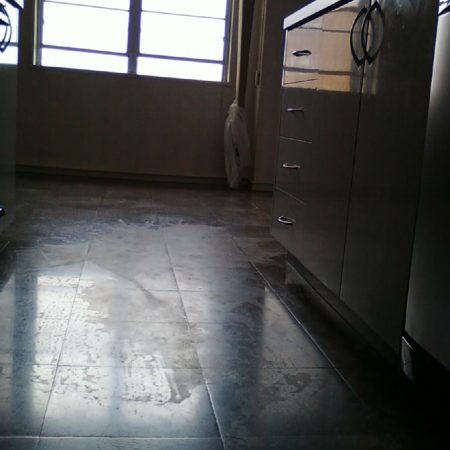 This is the etched kitchen marble floor in Brooklyn apartment. The owner accidentally had dropped a bottle with overly aggressive vinegar. It clearly shows reaction overly aggressive acid/vinegar with a marble more...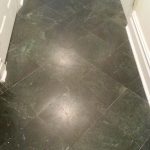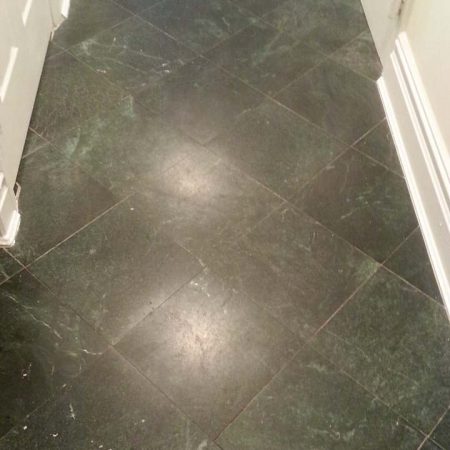 Entryway marble floors are most often subjected to restoration because due to deterioration such as sand grain abrasive effects in mud, the floors are usually opaque, severely scratched and worn out. It happens when more...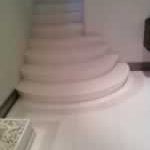 Marble floor restoration procedure typically takes 4 steps: 1st step is grinding. It's the most powerful and dynamic step, also known as lippage removal, delipping or flattening. Even new installed marble floors more...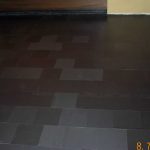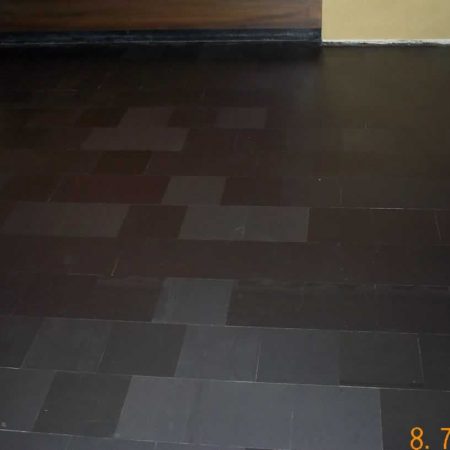 This floor in the medical office was sanded down to the flat surface, honed, tinged and saturated with color enhancement remediation. more...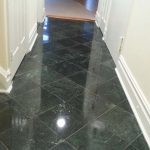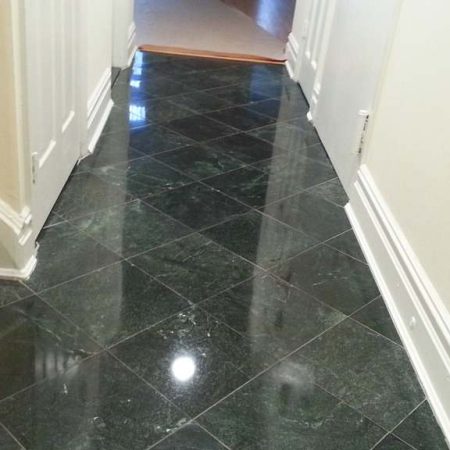 We use the best sealers to give marble floors the maximum protection and an elegant and consistent appearance. more...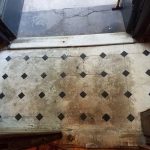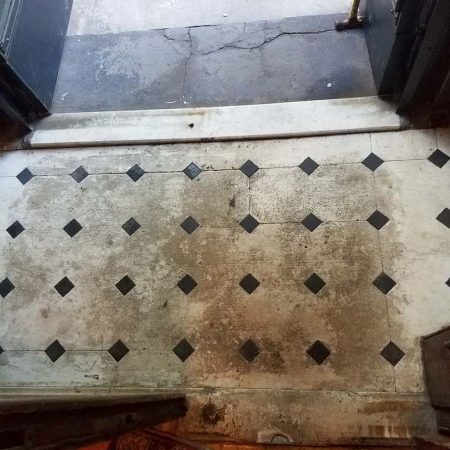 It is important to understand, any sealers or cleaners for marble will not protect it from sand, dirt, grime, scratches, dingy spots and a doormat placed at the entrance will wipe off any dirt from the sole of the more...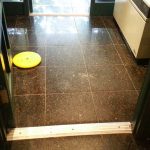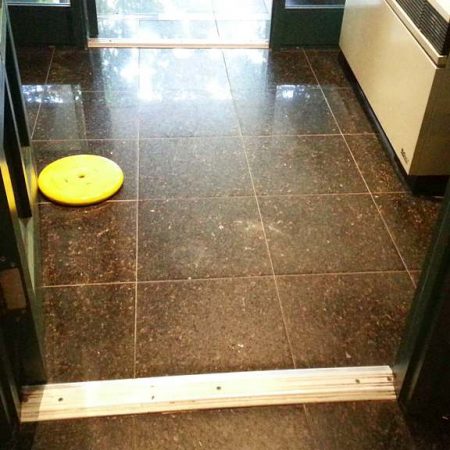 Why the granite restoration process is important? First, it is worth comparing how the granite looked before and after polishing. Also, if the granite contains many cracks, scratches, scuffs, and dingy spots, then the more...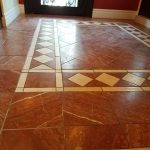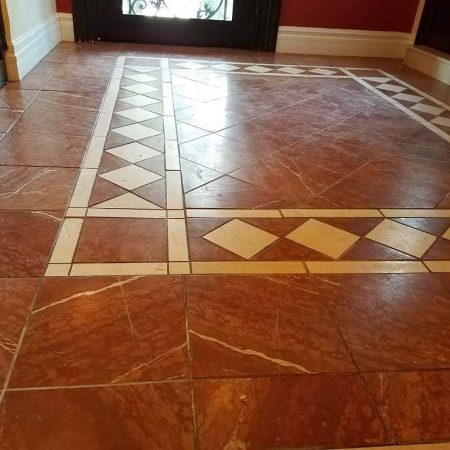 Marble grinding and polishing is used for pitted, swelled and worn out to a depth of 1/16 to 3/16 + inches. Marble floor grinding is carried out to the majority gap's depth, and the deepest ones are filled by more...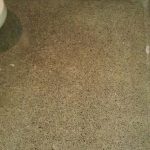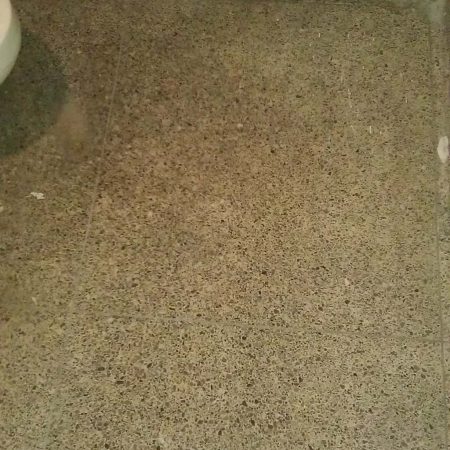 Very often there is a need to restore old, shabby floor especially for grime terrazzo floors in public places. There are many ways to restore the old floor and give it a beautiful, original appearance, moreover, many more...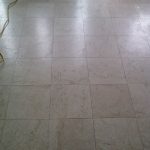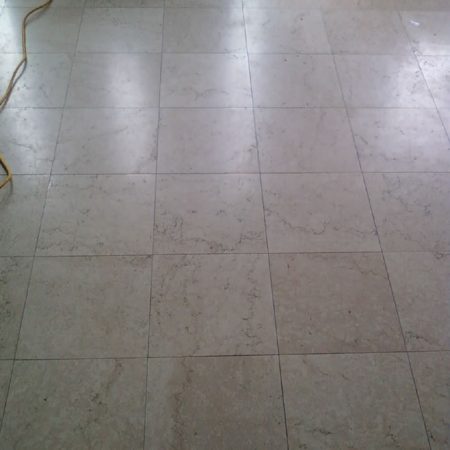 Forgetting to sweep, cleaning with dirty mops, do not use door mat will lead to a dull and dirty appearance of marble tiles on floor, it will allow a dirt and grime gets embedded into the marble pores, veins and grout more...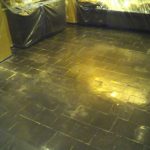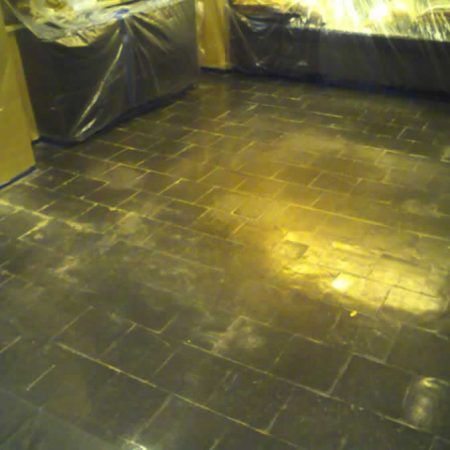 The slatestone floor was in poor condition, there was no living shine. Also, there were destructions on the grout. The budget was limited. However, we came to an agreement and began to carry out restoration work with more...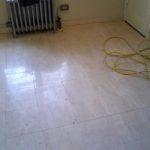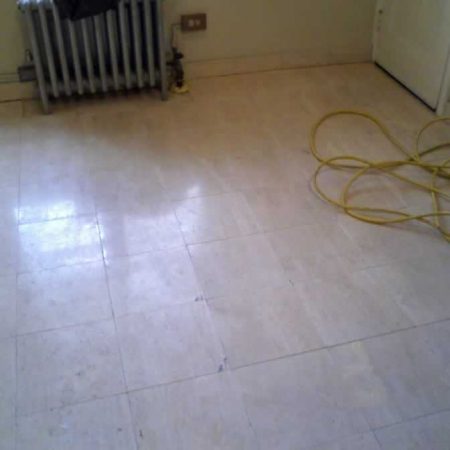 Even with the most effective marble cleaning procedure marble will at some point lose their luster and glossy look. A marble placed in busy floor areas obtain scratches and minute abrasions which make it lose it an more...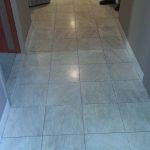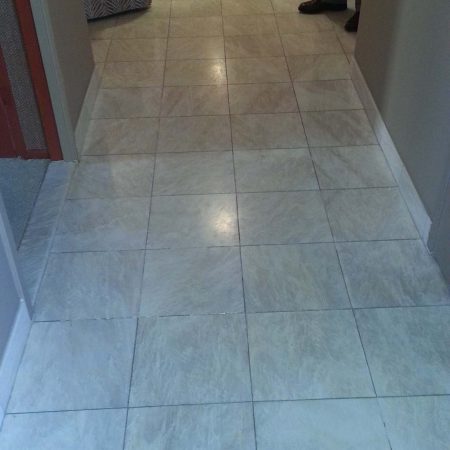 However, marble has a porous structure, which is one of the reasons for its rapid wear and loss of the glossy surface. Inept care of the marble floor can lead to all kinds of damages in the form of tarnish, dullness, more...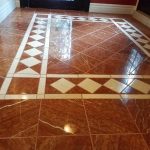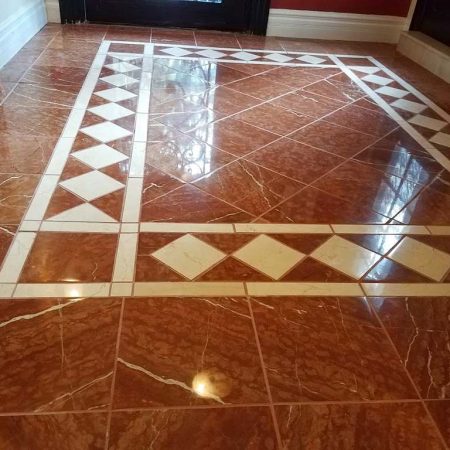 It is known that marble is a very delicate stone and requires a special approach to its maintenance and care. When cleaning a marble, using of alkaline, acidic and other aggressive cleaning agents is unacceptable. In more...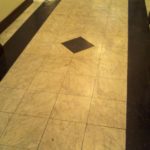 This lobby floor in public building in Manhattan NY. Several years ago on the floor was applied a wax finish, it leads the marble to lose shine, yellowing marble (waxing and crystallizing will prevent marble from more...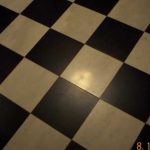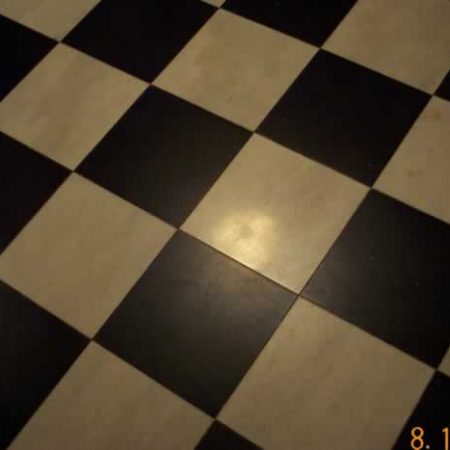 This picture shows the splotchy marble floor with black and white tiles before restoration. The floor had a lot of scratches and stains. White marble tiles were totally darker. This floor has never been restored and more...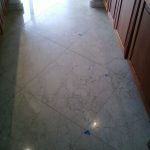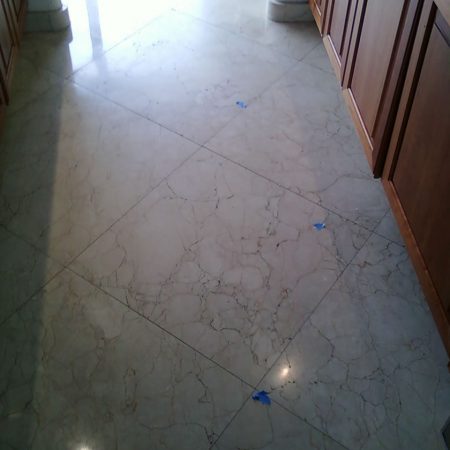 Some considerations. Since marble is durable, beautiful, and exclusively used in places such as palaces, you should understand that it is also quite expensive. Installing the floor will also be expensive, and should more...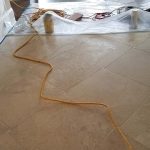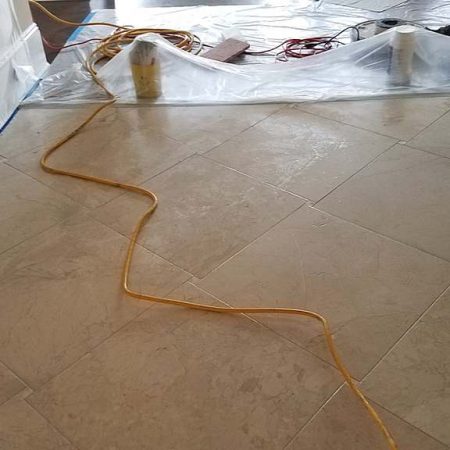 Marble Floor with Brushed Finish. Reasons: – incorrect chemistry for regular daily cleaning; – mechanical "trowelling" of marble. Solutions: – with slight dullness – crystallization; – with strong more...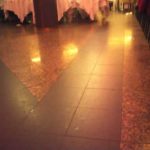 This picture shows a tiled granite floor before restoration in Petrossian restaurant on 182 W 58th St, New York, NY. Floor located at high traffic dining area in a busy restaurant. Granite floor had an uneven matt more...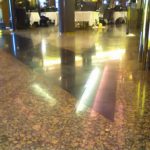 Modern technologies allow minimizing the impact on the granite surface during its polishing. Since a certain layer of stone is removed from each polishing process, the stone eventually becomes depleted and will have to more...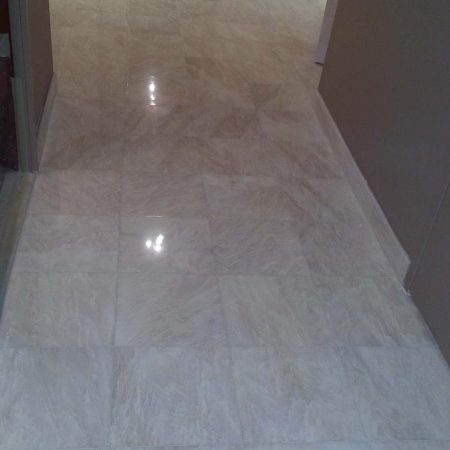 Initially, the marble floor in the living room was in a very sad state, deep scratches and stains, scuffs and dull spots. The floor was serviced by a housekeeper who used very aggressive stone care products in more...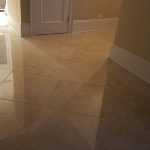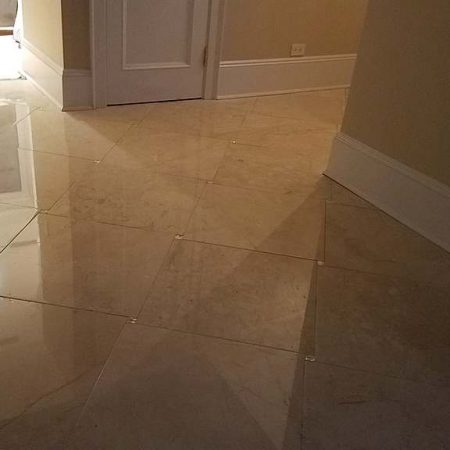 We polish marble floors not only right after laying and installing marble slabs, but also after using marble floors in a few years later. Our task is not only to restore the original shine of marble floors, but also more...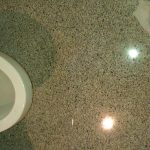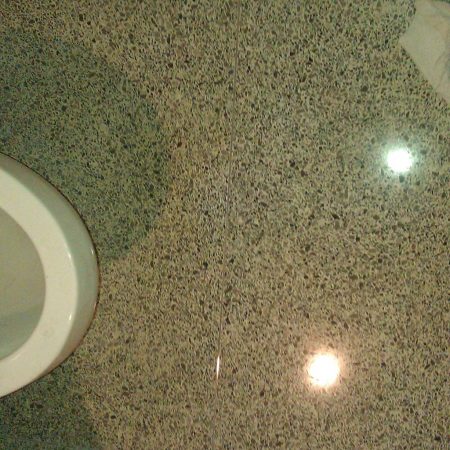 The terrazzo floors are very unpretentious in the care. It does not require the use of special substances, nor any labor-intensive procedures. But if they still lost their attractiveness over time, the surface more...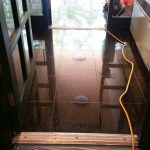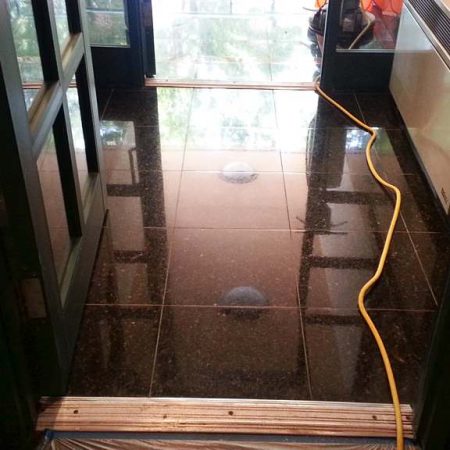 The price for the granite floor restoration depends on a lot of circumstances. It matters both age and granite color. A big role is played by granite quality. Granite floor grinding is not performed on those surfaces more...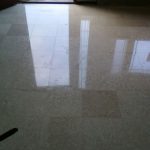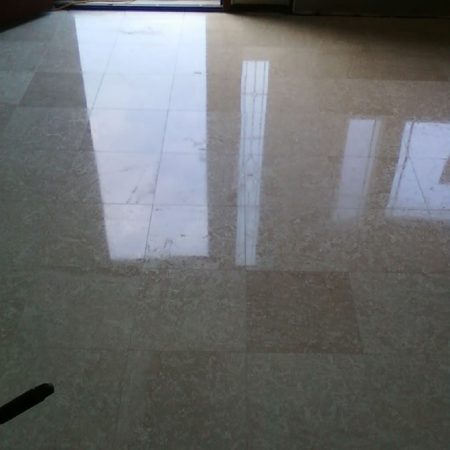 The Botticino marble floor and gout was cleaned with a heavy duty cleaner and then polished with planetary and single head machines. Brooklyn NY. more...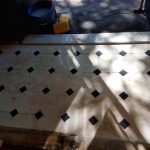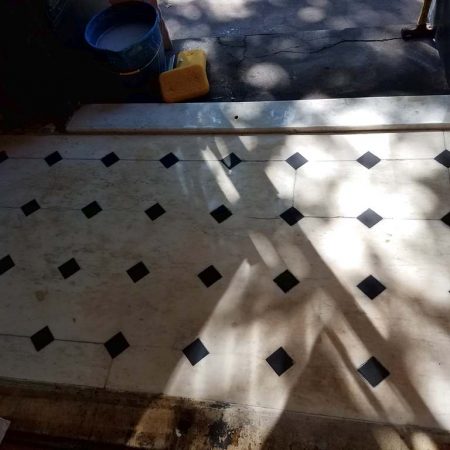 Contrary to popular belief, stone restoration does not reduce the life of the stone. Due to the high achievements of stone manufacturers and processing equipment, the restored surface often has even greater durability more...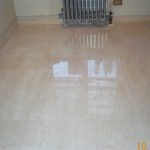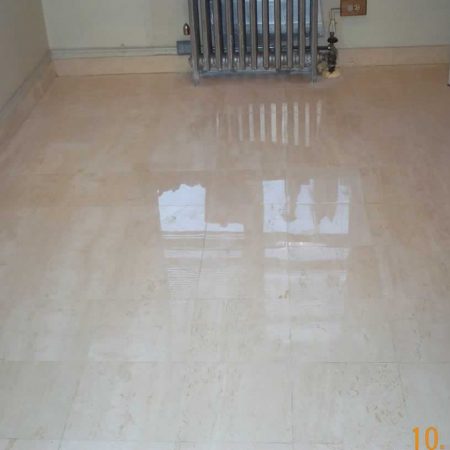 When marble is installed they bring an aesthetic look that is shiny and polished. To maintain that unique and beautiful appearance of a natural stone, you must pay the price accordingly. Marble has to be cleaned more...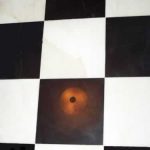 This picture shows marble floor after full restoration. This tiled marble floor was grinded, polished, buffed and then sealed by impregnator stone sealer. After removing first layer of stone white tiles became lighter. more...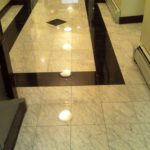 This lobby floor was in very lifeless condition. It was very dull and had etches and scratches as well as surface stains. We restored it back to better than new by resurfacing the marble. Wax was stripped, floor more...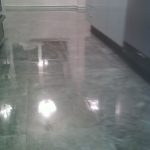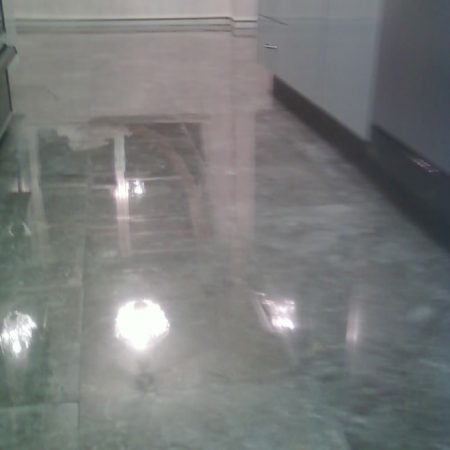 Etched spot was removed along with entire floor restoration and polishing. more...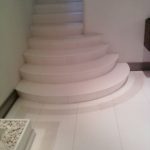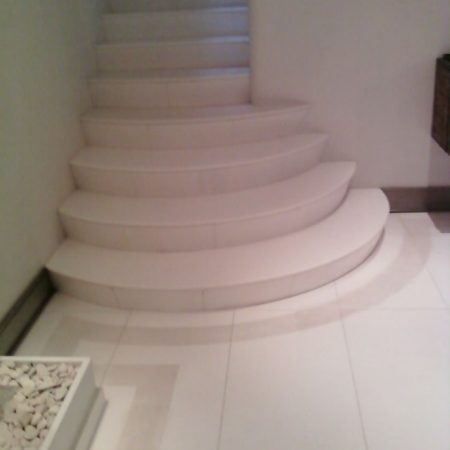 This floor was decorated along the perimeter with textured tiles (tiles with rough line engraved into stone on depth about 1/4″). The owner was concerned about it getting dirty very fast, and tough to clean more...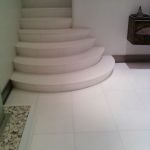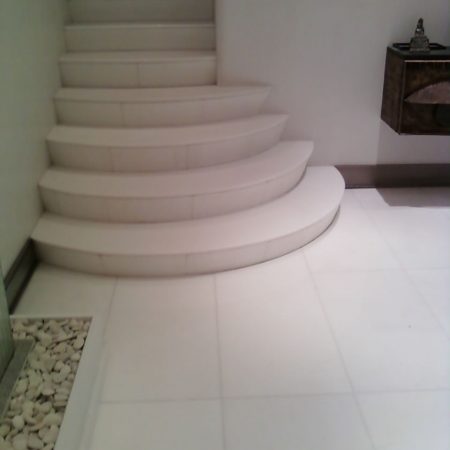 White thassos marble floor had textured/engraved ornamental line on perimeter that was removed by deep grinding and polishing. more...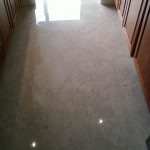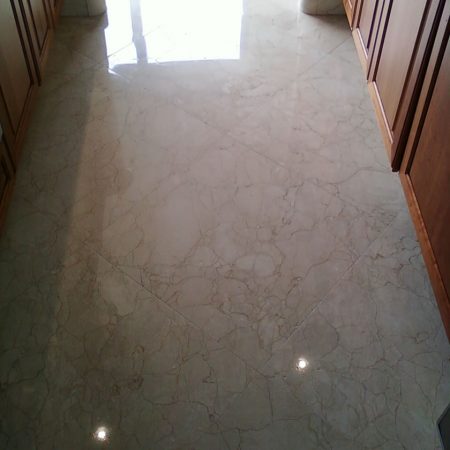 Since the polished marble floor is smooth and shiny, it is quite difficult to maintain it in the original condition. Scratches, cracks, chips and stains are detectable almost immediately. Proper care on daily bases for more...
---