Custom Fabrication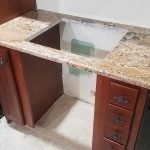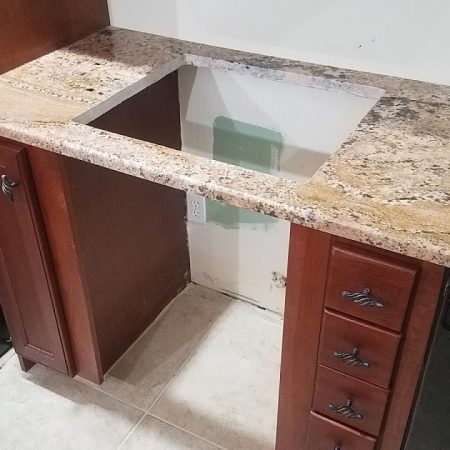 Hole in granite countertop ready for installing gas cooktop. more...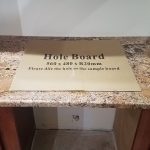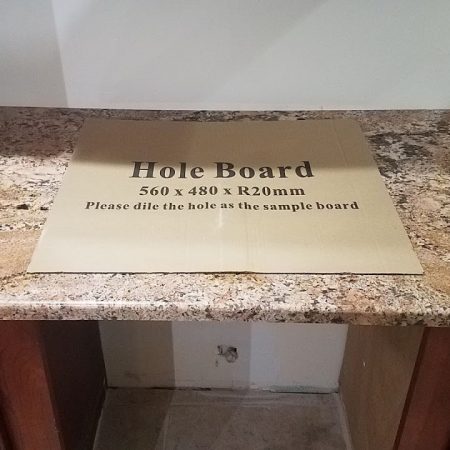 Hole cardboard template before cooktop onsite cutout in granite countertop. more...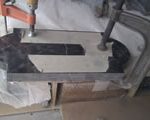 We are able to fabricate or modify an existing piece of marble or granite, according to customer specifications. The fabrication can be done: Outdoor On construction site Indoor (on-premises). The fabrication or more...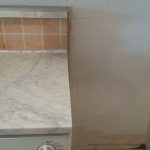 Trimmed counter side and tiled backsplash for fitting the new refrigerator into kitchen niche. more...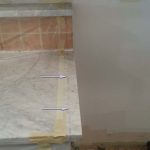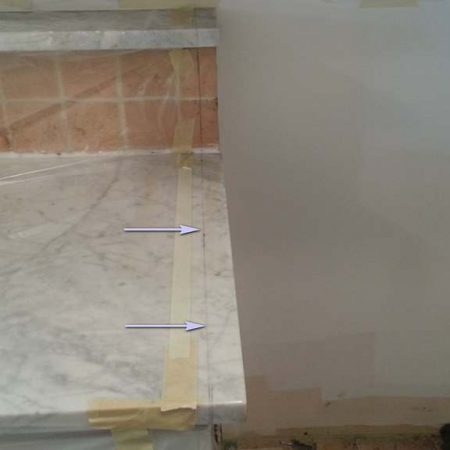 Cutline on the marble counter and tiled back splash before cutting to fit the new refrigerator.   more...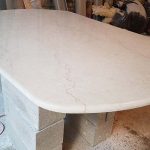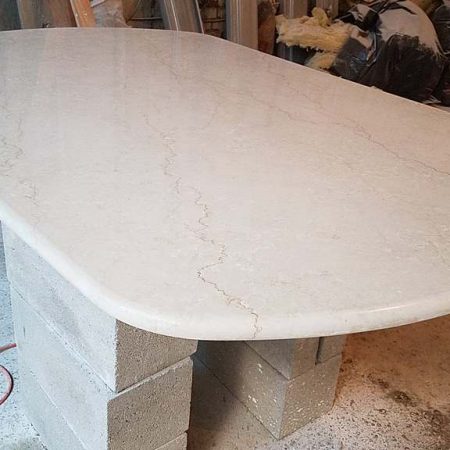 The old round table was cut to the elliptical shape and fabricated on the construction site (attached to the customer's building). The polyester coat was sanded out and delaminated, two sides trimmed and rounded, more...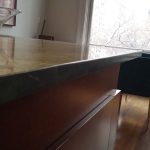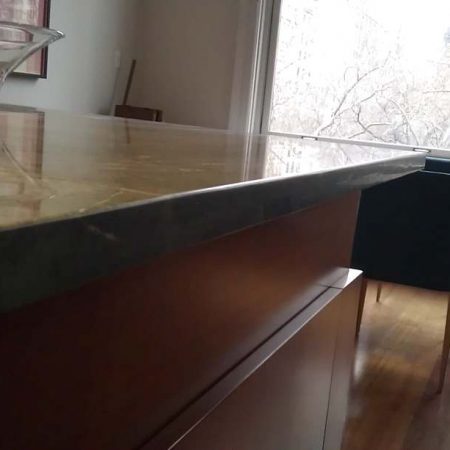 Double edge was revamped with leftover marble stip. We cut out the marble strip to fit exactly to the existent edge. Then glued and forced up the stip with pressure using clamps, then simple edge shaping and more...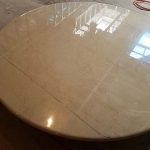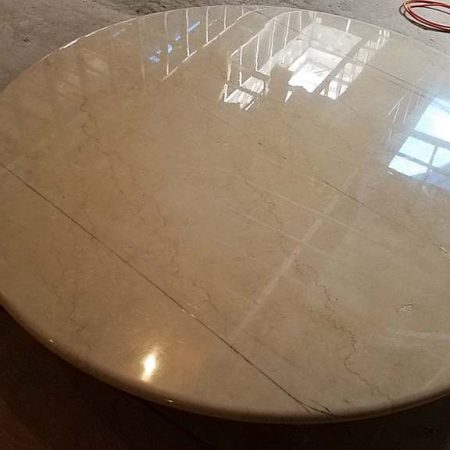 The round Botticino dining table coated with Transparent Polyester Glazed Coat, glass-like finish. Marked for trimming, cutting, edging to bullnose, coat stripping and fabrication to specified dimensions and more...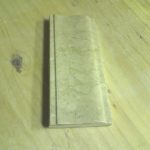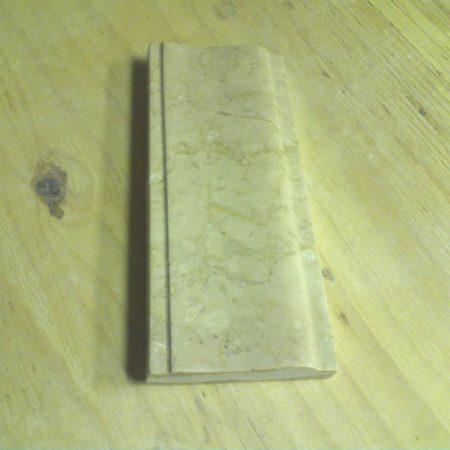 This part of the elevator door frame was missed in the building, we made the new refitted section of molding fabrication. more...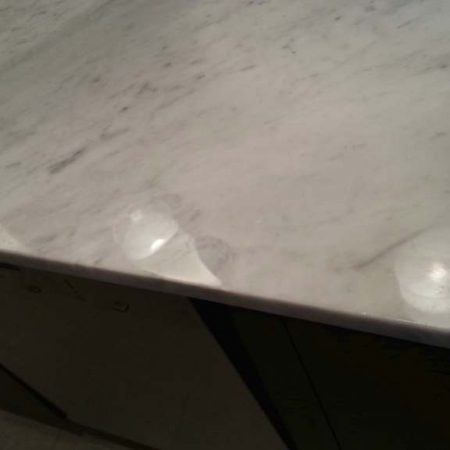 First, we made the template, then cut out the insert from other White Carrara piece, and then install it into the hole on the counter edge. Made it much less obtrusive. more...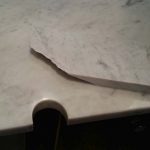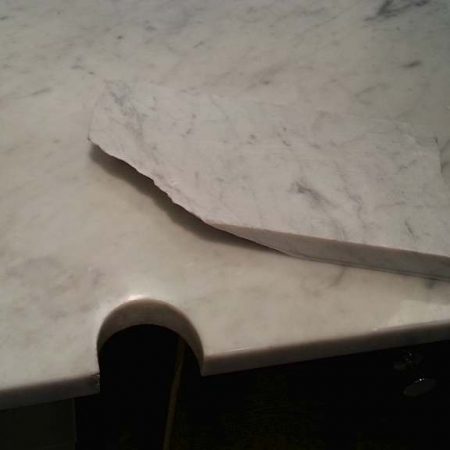 When restoring marble such operations as grinding, polishing, sawing, drilling, cutting, carving, gluing, sealing, glazing, refitting and others can be used and their combinations. more...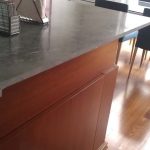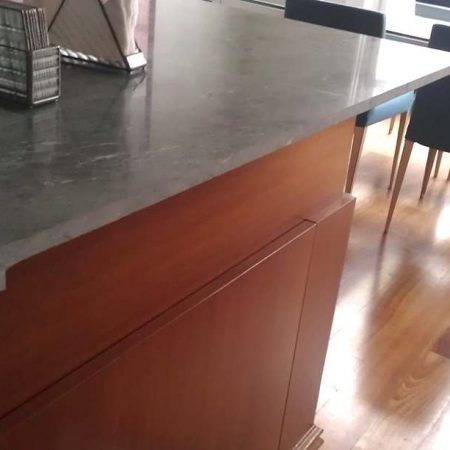 The cabinets and marble top were trimmed and cut off. Our work was to cut the stip from marble leftovers and use this piece to fit and build a double edge on the newly cut edge. more...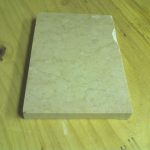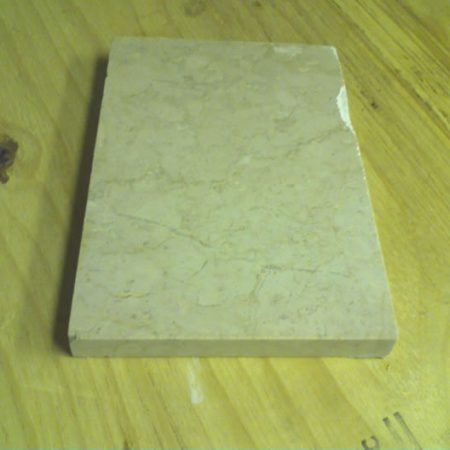 We picked the original botticino leftover from the work side, and then cut and refit to desirable form. more...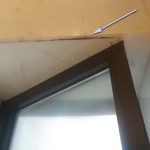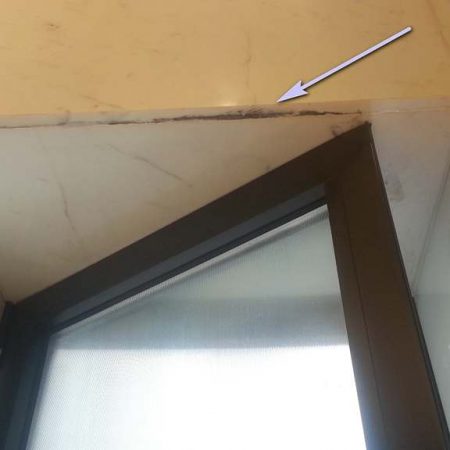 Picture of the overhead marble lip, preventing the window door freely open. more...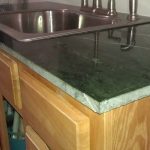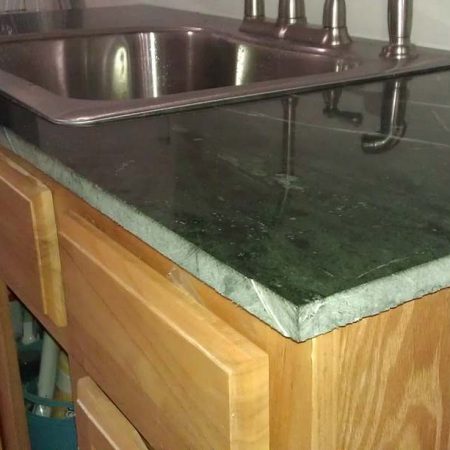 The counter was taken from salvage, cut to fit and installed in new rental studio. The goal was to revamp edges and polish, without affecting the wooden countertop. more...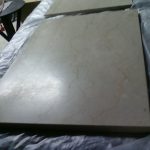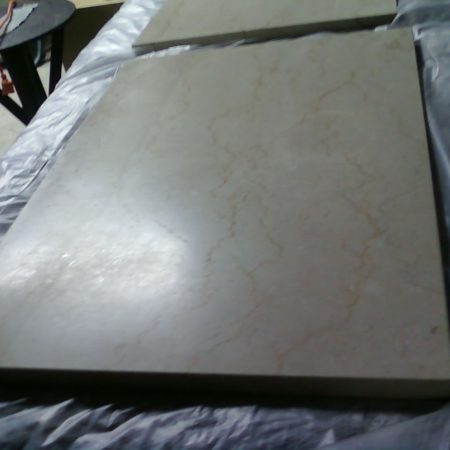 The piece could be part of the furniture, such as coffee table or commode. Polished on premises of the antique store. more...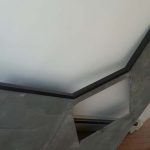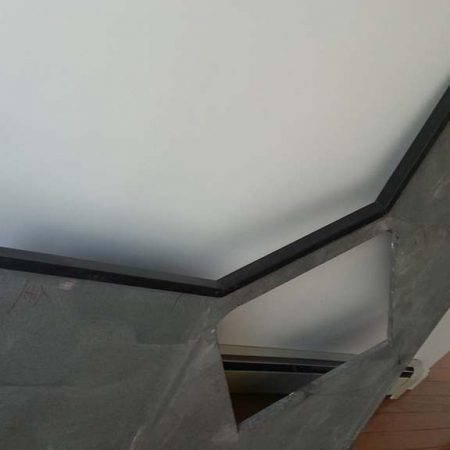 Prior the installation I need my granite counter double edge shaved down about 1/2 inch. Job would need to be done in home. more...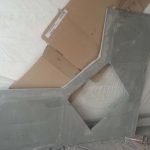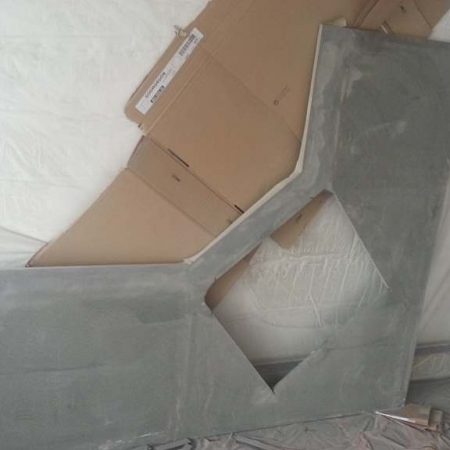 The double edge on the black granite counter was cut off into the original 3/4″ thickness (flash edge). The cut made a lot of dust. Although the apartment was under construction, we covered all surroundings and more...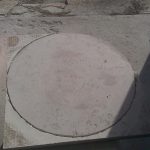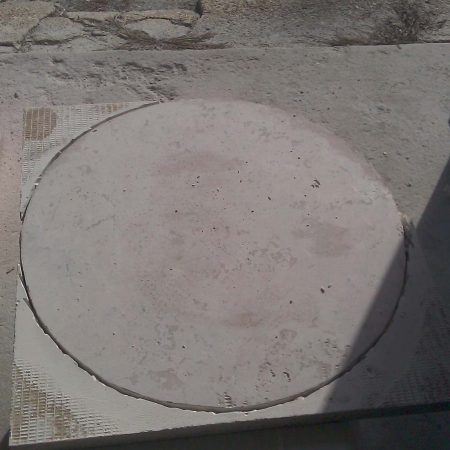 Travertine is characterized by a porous like sponge structure, a small hardness (does not leave a scratch on glass), light color (white, grayish, yellowish, brown). The porosity of travertine is due to bubbles of more...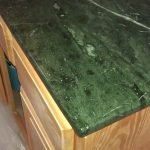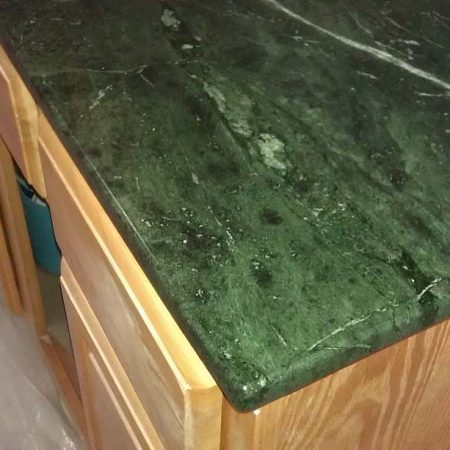 The edges were grinded to slight bevel, then sanded to smooth elliptical shape, then polished and buffed with buffing wheel. more...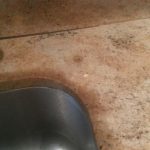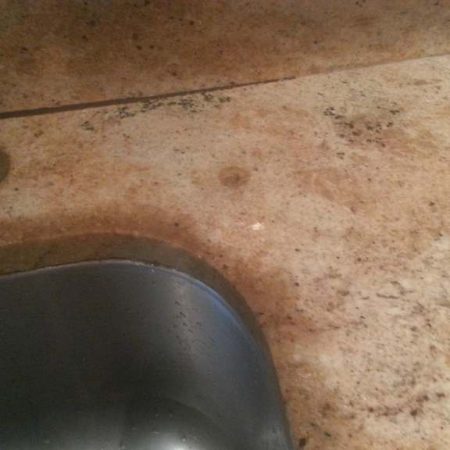 Some advantages of professional drilling : When drilled with a diamond core bit, the structures are not vibrated – this is a guarantee that stone will not collapse; Low noise level; It is possible to work with more...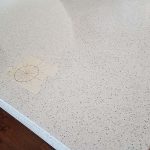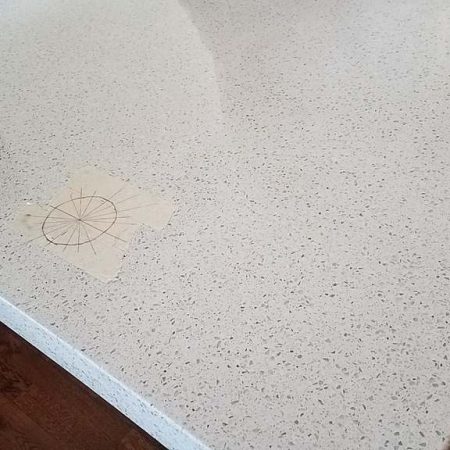 Some Stone Drilling Features. Drilling speed. The stone does not love rushing. In order for a hole to have smooth edges, the drilling of the marble is performed at low speed, and at a variable speed. The number of more...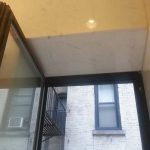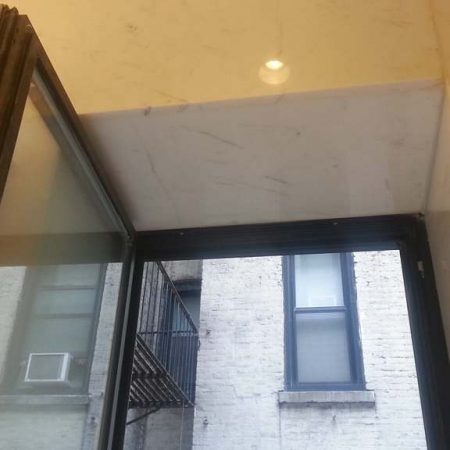 Marble lip above window door was ground up by about 1/4 of inch, smoothed and polished. So now the door can swing freely. more...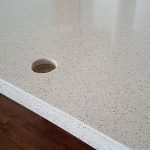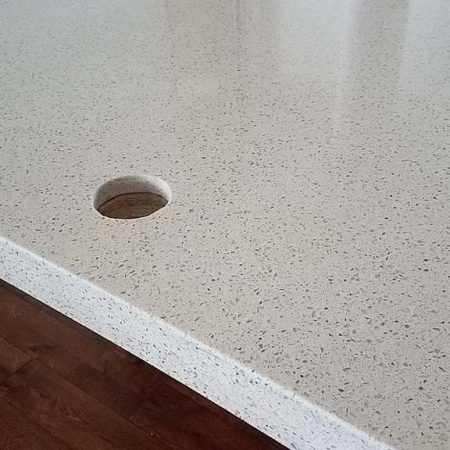 This method is recommended when drilling holes in a stone, first start drilling the stone at a significant angle to drill a small groove, then gradually align the diamond crown to vertical position. If you immediately more...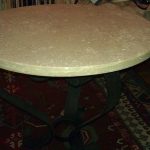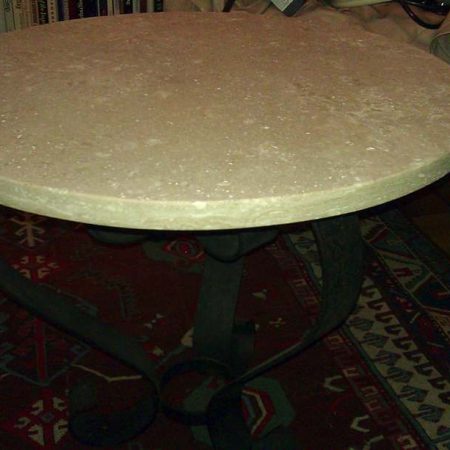 Nowadays often there is used in production a marble with a very complex structure, like travertine, or it is not at all clear what kind of marble with a variety of hardness, density and with numerous pores and veins.  more...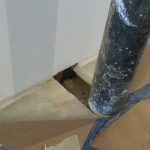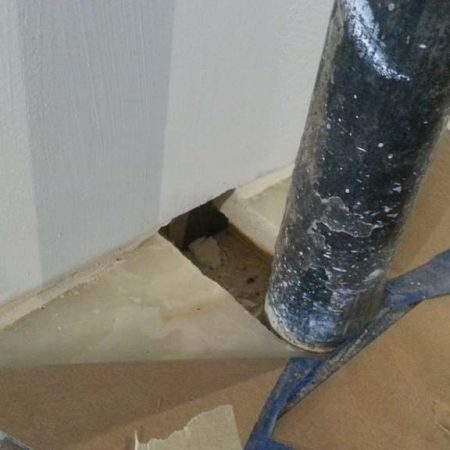 One of the most beautiful stones for interior use is Onyx. It is used for mounting on walls, like a panels of several slabs in sweep of a butterfly or as a picture in a single slab, it can be highlighted from reverse more...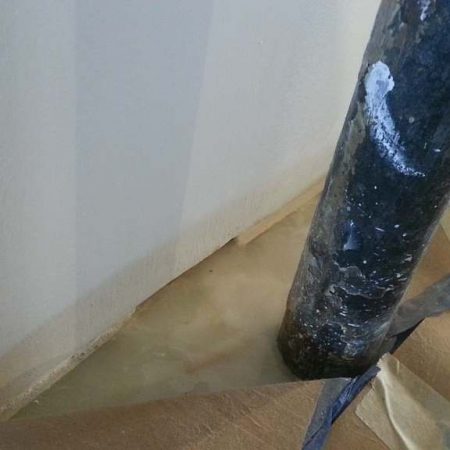 To blend the seams, the clear acrylic epoxy was used, that flows into the seams, cures and lets the original color of the onyx to appear through, so the seams appear almost invisible. more...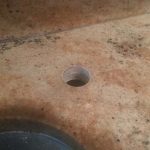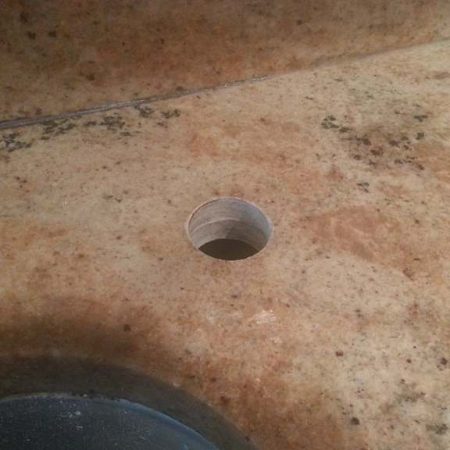 How to Drill Hole in Granite for Faucet. Drilling holes in stone have to be performed with water. Water prevents overheating of cutting edge of diamond core drill bit, flushes the sludge from its edge. This will prolong more...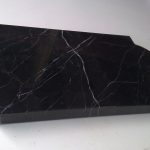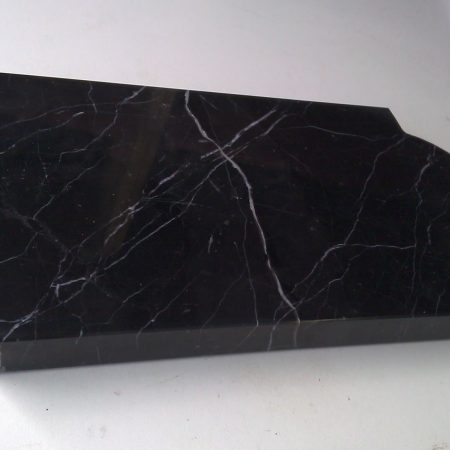 As you can see after the cutting, shaping and polishing has been completed, the piece is now ready, meaning that it can be installed. Our designs will surely help to add a new level of aesthetic to your home that you more...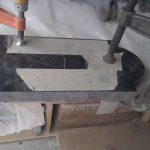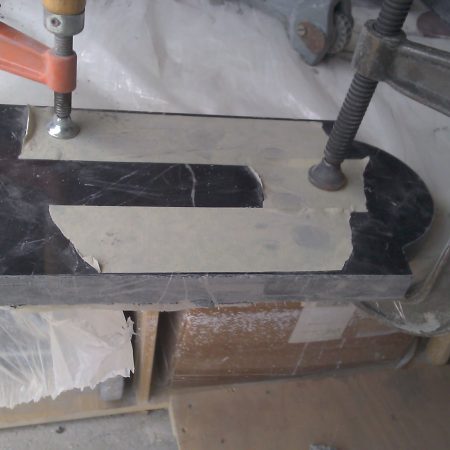 Our marble piece cutting and shaping includes processes that will create customized shapes to accommodate almost any type of needs that you might have in your home. Whether you need to re-shape a brand new marble top more...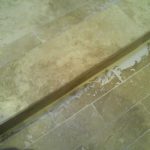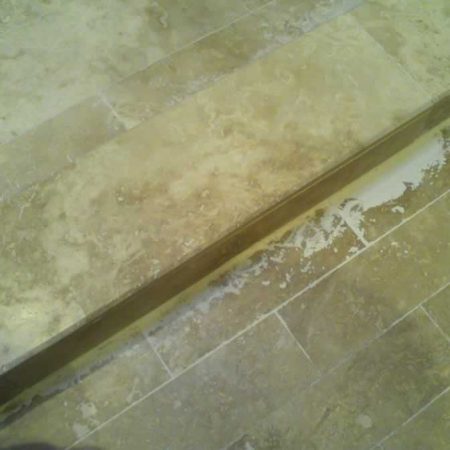 The shower travertine threshold was installed with straight and raw edges. The edges were beveled and sanded onsite without replacement. more...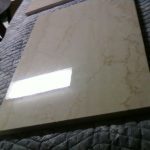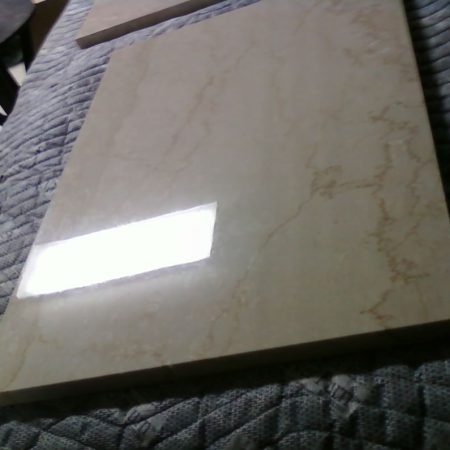 This piece of antique furniture insert. Order of antique retail store in Manhattan NY. more...
---