Antique Repair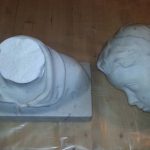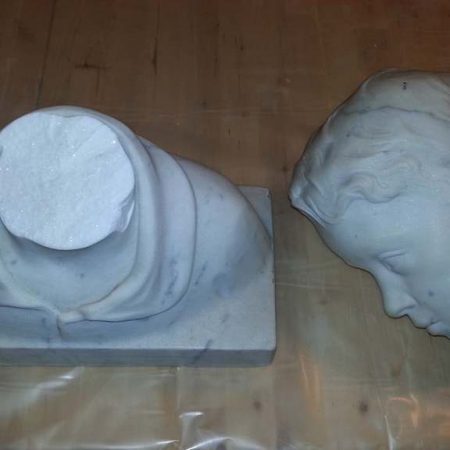 Sculptural restoration is not only a faster process of returning the original appearance to marble sculptures but also cheaper than replacement. After all, you can restore not only the countertops, floors, and more...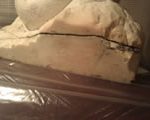 Marble, when well cared for can last for decades, or even centuries, depending on how much it is used. When you have a genuine hundred-year-old antique marble item, you want it to look well kept, yet retain an essence more...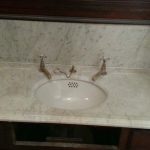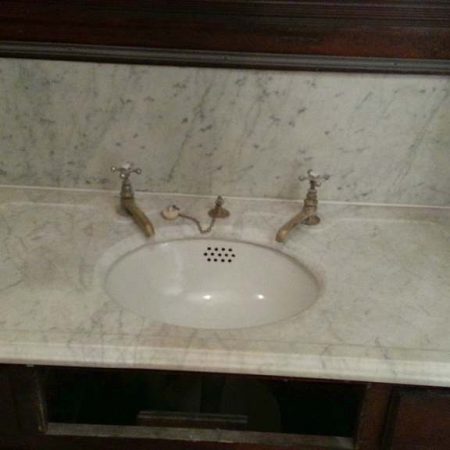 Antique marble counter top with the backsplash is located in a brownstone in Brooklyn. Although it had a lot of permanent stains, some of them possibly 100 years or so, after poulticing we were able to extract most of more...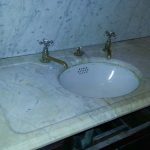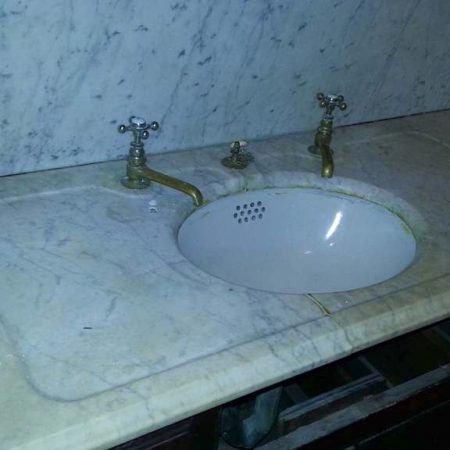 We will simply grind down the stained and discolored layer until we'll get clean, raw marble with uniform color. Then a poultice will be applied to remove some of the stains from the counter. If we'll be lucky, more...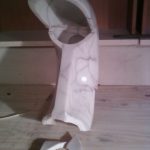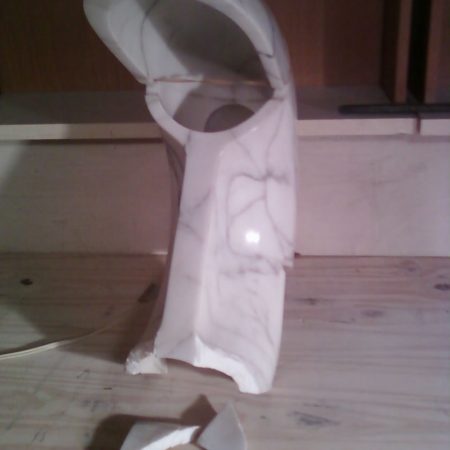 This delicate and brittle marble table lamp was accidentally messed up to crooked break-offs. We fix it using our standard technique. Carved from White Carrara marble. more...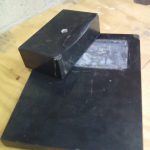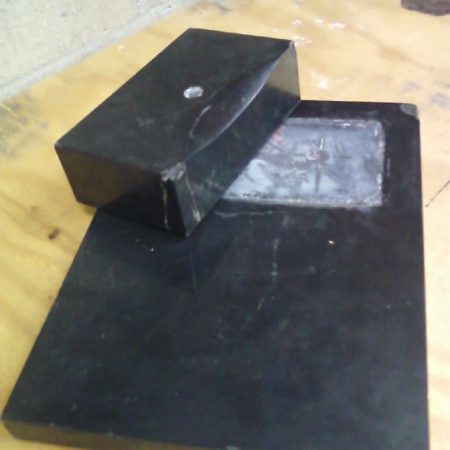 The 2 pieces were in lifeless shape; gray dull, cracked, gashed, scratched and chipped. The top cube was dislodged and detached. We guess it is all due to its age. Material is pure black marble. Spruced up on our more...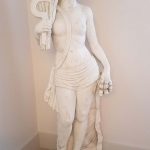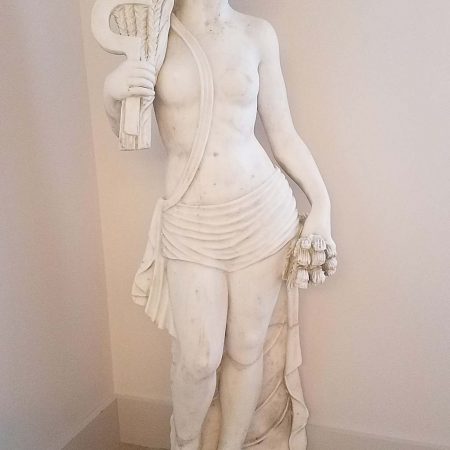 Sealers are products that saturate and penetrate into pores of statuary marble and clog its pores, thus reducing the natural absorbency of most stains. more...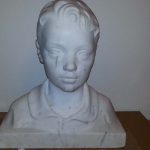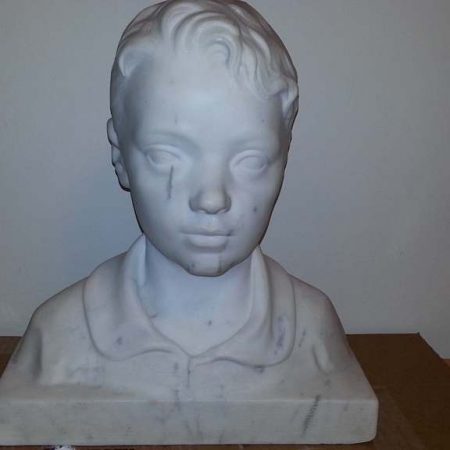 In order to glue together splintered statuary white marble parts you need special glue-like Akepox, and it must be designed for a white marble repair. The fact if you'll use the wrong mastic you can make very visible more...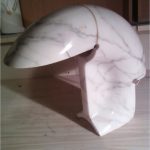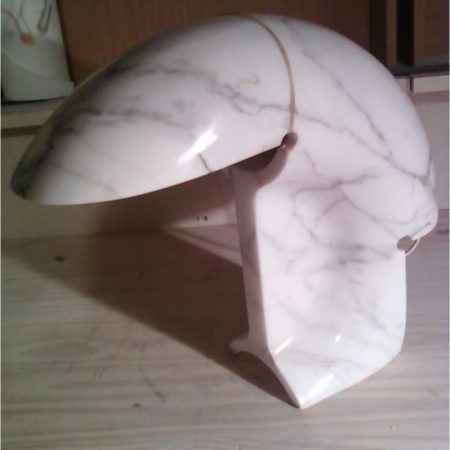 Less obtrusive marble lamp cracks. Image After Restoration more...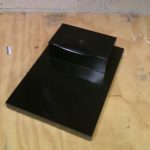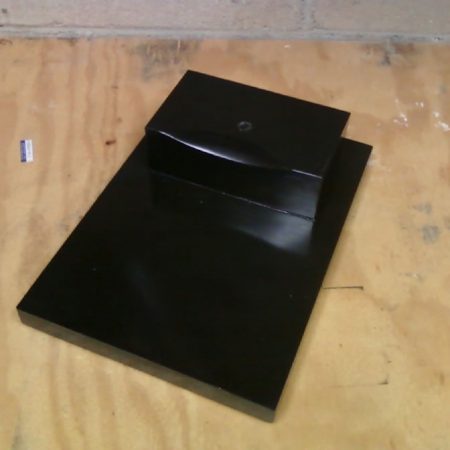 The statue base was completely refurbished and tinged. Chips, scratches, discolored spots were removed. We reattach parts to improve adhesion strength. We pick it up from the client to fix it on our site. more...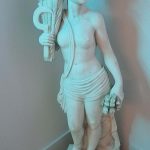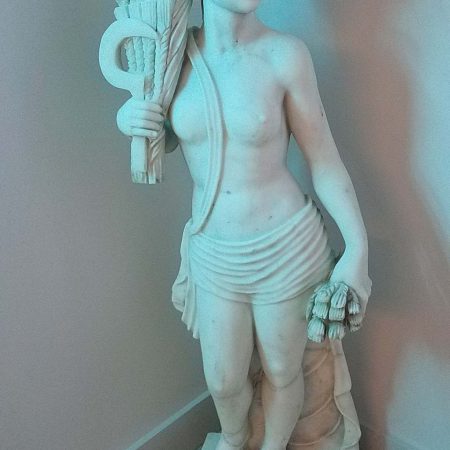 Marble sculpture sealing with protective agents is recommended once a year or two, but it all depends on the degree of stress on it. Basically, silicone-based sealers are used for saturation, they protect the stone more...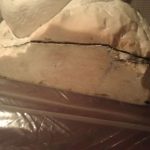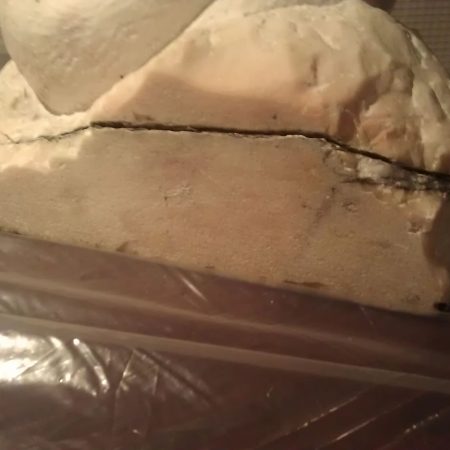 This fine statue of the nude woman is a symbol of a woman's beauty. It personifies tenderness in a bend of forms. Unfortunately, it was unintentionally dropped, and the basis has given a strong and crooked more...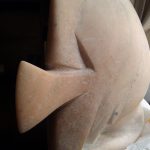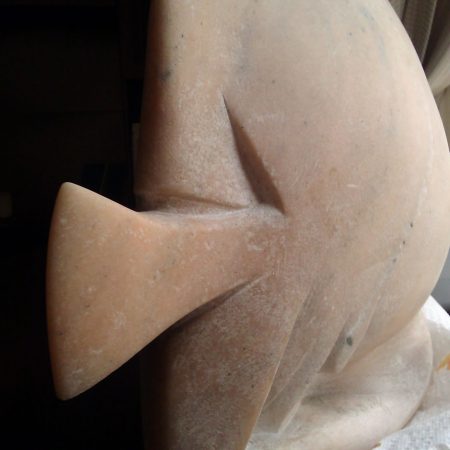 The tail of this collectible figurine had one big chip. Chip was removed by filing/sanding out and imitating the original "chiseled" finish to match the existent patina. more...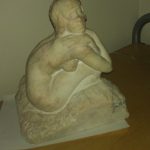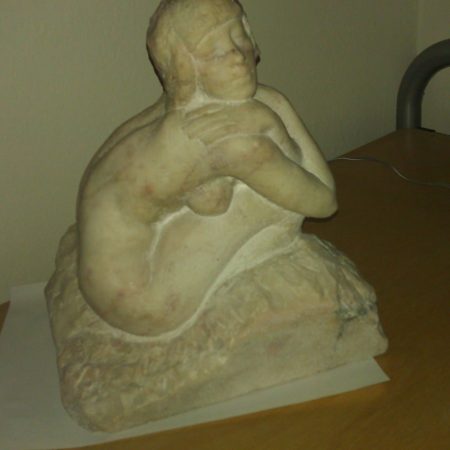 Restoration of this historical statue was done by deep cleaning and wide flaw blending. We were able to keep her original design and an aged look. Seller/Manufacturer – The Golden Angel. Sea Cliff, New York more...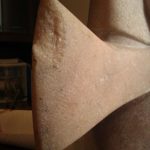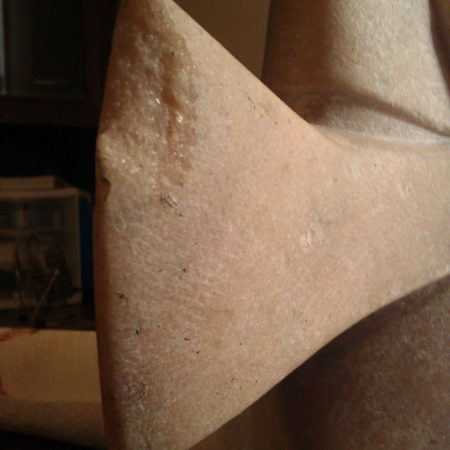 The figurine has original finish, the finish left by sculptor's chisel tool/work. To repair the chip we grind out the tail to smooth shape and  made similar "chisel  finish" to better match more...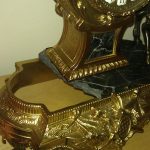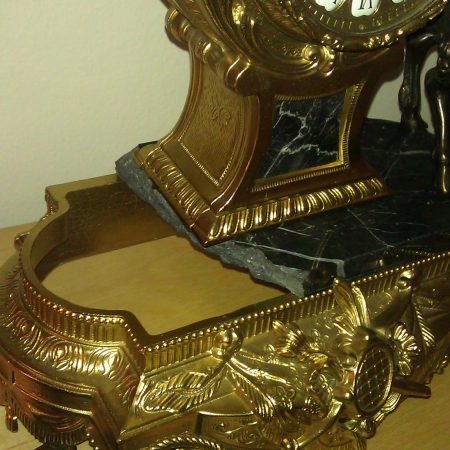 This bronze table clock have been picked up from client. Since the second part was lost, we found the same kind of marble, and based on the sample we found the same stone for fabrication. more...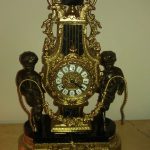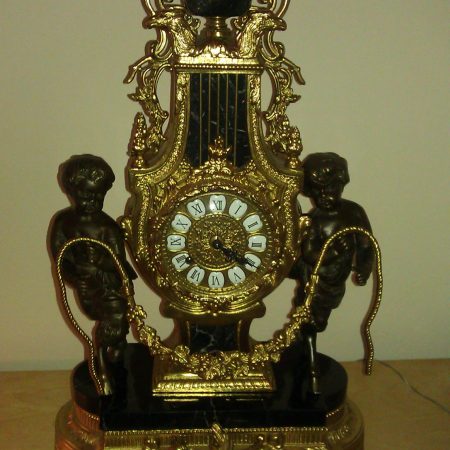 We picked up the clock from owner and fabricated the piece on our site. The marble is Negro Marquina, we found the piece in Wholesale Marble & Granite, Inc. located at 31 Cobek Court  Brooklyn, NY more...
---