Black Granite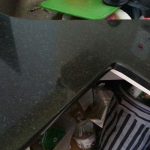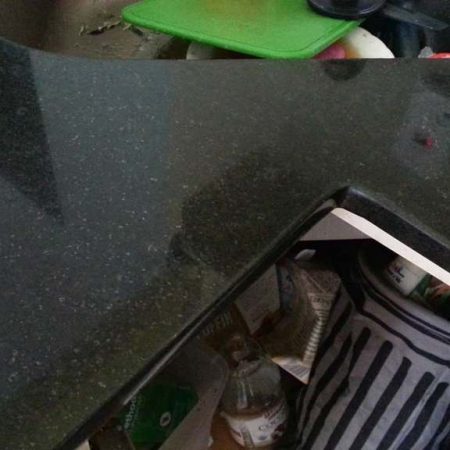 Cracks in granite are repaired by filling up with epoxy to glue pieces back together. But the crack will remain visible and uneven unless the area around the crack is sanded and properly polished. Filling the cracks more...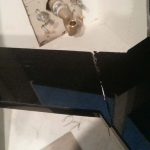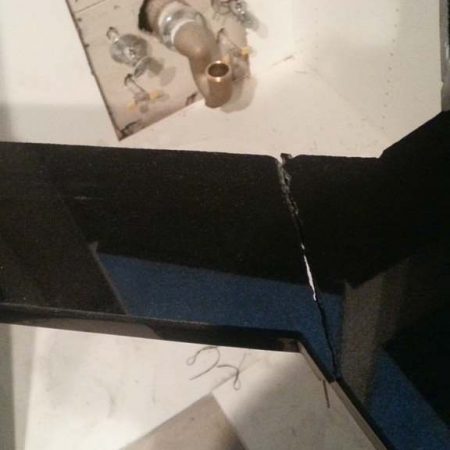 Cutout for sinks or cook-top are weakest areas on a counter, and the most potential spots for chap cracks to happen, as there is most concentration of internal tensions over an entire counter. more...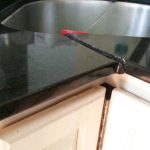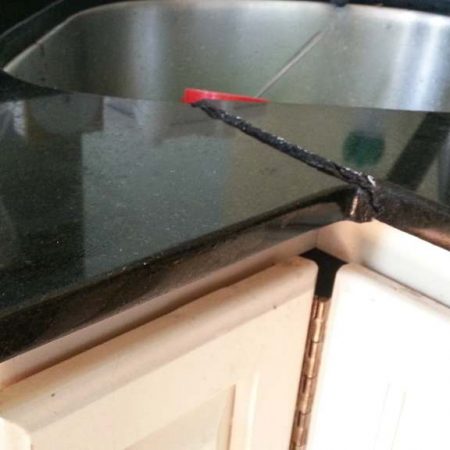 Granite crevice repair is quite a demanded service, which we are performing constantly. As a rule, at most this applies to granite tiles and granite countertops. Of course, granite crevice reparation should be more...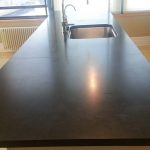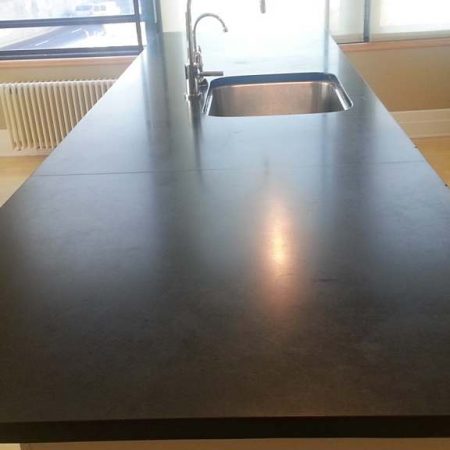 Granite countertops – the most practical choice for a kitchen. They are not reacting with acids and they are very difficult to scratch. As a protective measure remember the following rule: try to remove spilled more...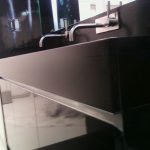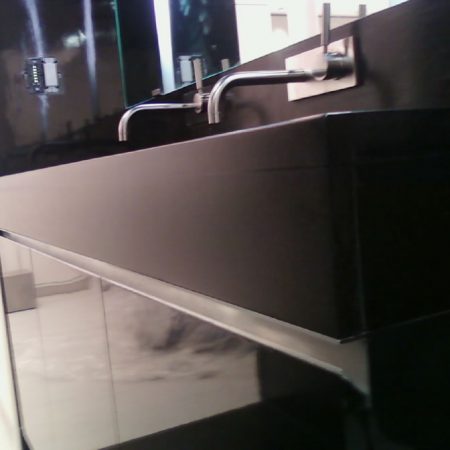 The initially the top edge and the vertical panel were installed uneven (with a lip), we grind the granite down to make it flat, and then successively polish it with various diamond pads and abrasives to lackluster more...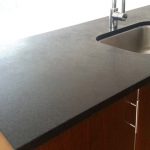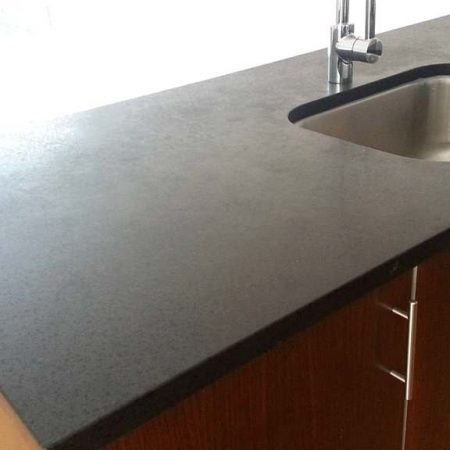 Granite as a finishing material has a lot of advantages: it is a variety of colors, natural pattern uniqueness, and high resistance to adverse effects. It is widely used in countertops, floors, facing facades, more...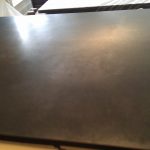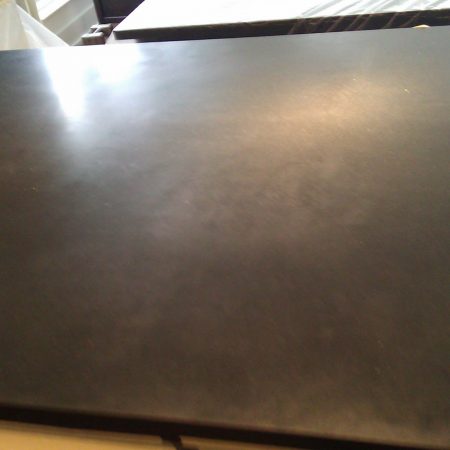 Granite is unlike a marble for the care and cleans up. Granite is much harder than a marble, and in most cases cannot be etched as easy as marble. Though sometime we can see some etches on the granite countertops from more...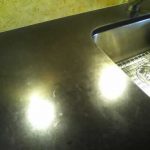 Often a black granite got marks similar to etchings, but actually the granite cannot be etched with mild acid or alkali. Such splotchy marks can be left by mechanical pressure, sliding kitchenware, cutting on the more...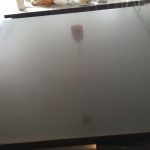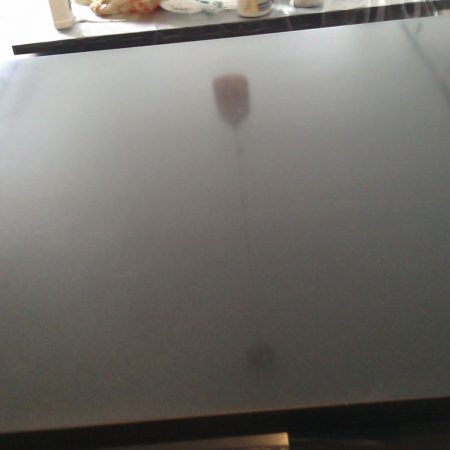 To polish black absolute we use the full set of diamond pads starting from 500 and finishing on 3000 grits and buff pad. Then we use diamond buffing compound especially designed for granite shining. more...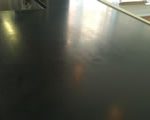 Before & more...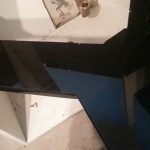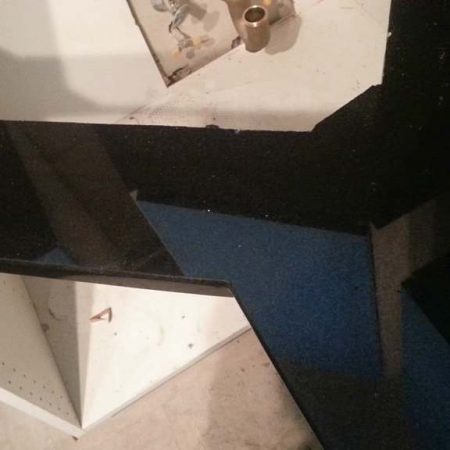 In contrast to marble, granite will not interact with the crystallizer. At the root, the term "crystallization of granite" is not correct, since granite does not crystallize, but can be polished only. In most more...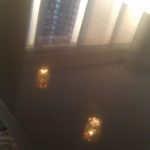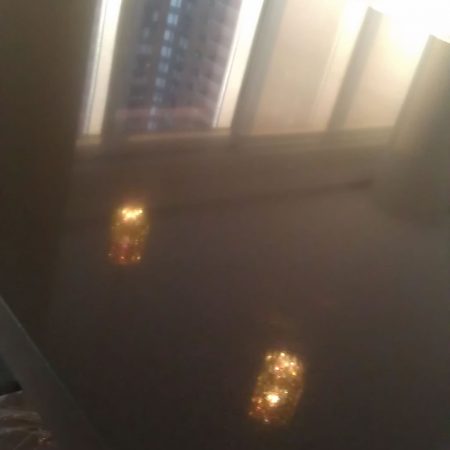 The hardest black absolute granite polishing may take 2-3 times longer than polishing regular/soft marble. more...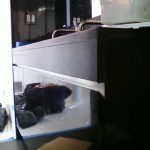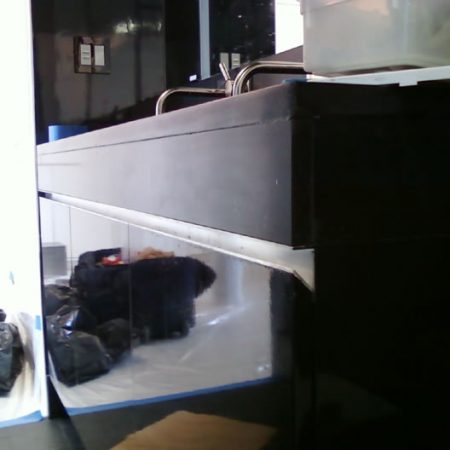 The black absolute counter was unevenly installed with the lip between top and lower panel. more...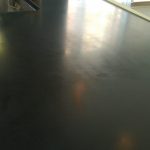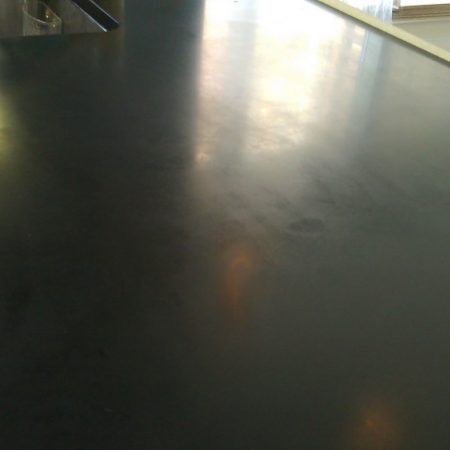 Although the black absolute granite is one of the hardest of granite, its surface still can be worn out or etched buy harsh cleaners and substances like on the picture below. more...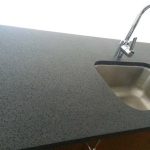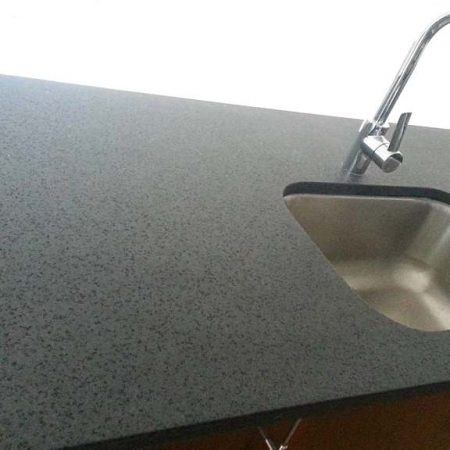 The semi-shine finish gives to surface intermediate between honed and gloss finish. more...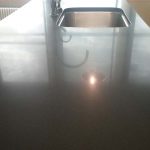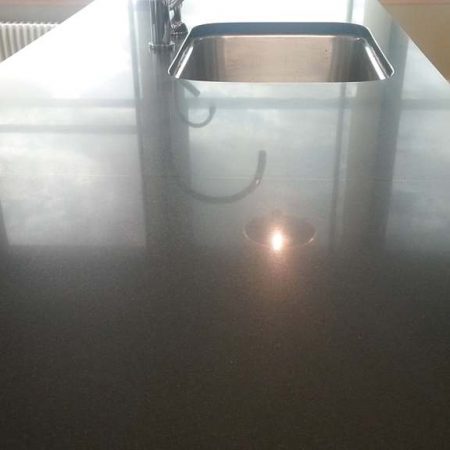 Granite polishing is usually done with an abrasive tool, it gradually move from a grinding tool with large grains to a tool with a smaller grains. Ideally, to get a full gloss on granite, you need to have a set of more...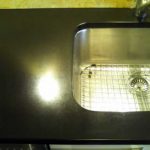 Although the black granite cannot be polished and treated to "factory-like" gloss finish, it can get smooth and even shine or semi-shine finish. more...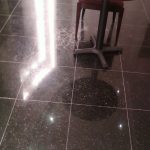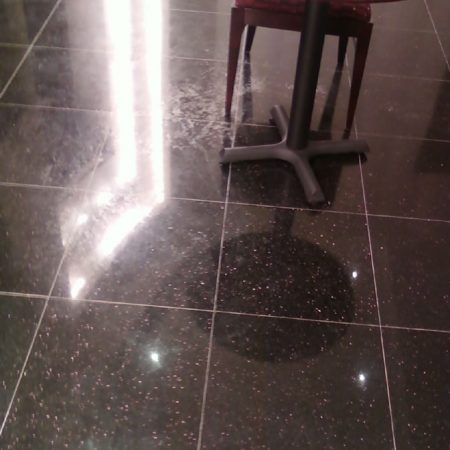 Black galaxy or black absolute granite in most cases have an excellent shining degree and doesn't require any gloss improvement, unless of course the surface is somehow damaged. Restaurant floor in Hotel Four more...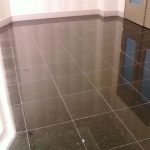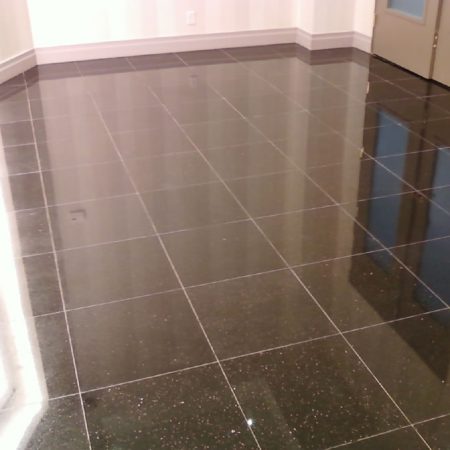 Wax finish was stripped in one night with wax dissolver and floor machine equipped with coarse nylon pads. Located in Hotel's Restaurant, New York NY. more...
---