Ubatuba Granite Cracked Floor Tiles
A cracked Ubatuba granite floor tile may have visible fissures or fractures on its surface, which can vary in size, shape, and direction. The cracks may be thin or wide and can run in straight lines or have irregular patterns. They may appear as hairline fractures or larger gaps, depending on the severity of the damage.
The color of the cracks may also differ from the original Ubatuba granite tile, as the cracks may expose the raw, unpolished interior of the stone, which could be lighter or darker in color compared to the polished surface. The cracks may also disrupt the natural veining or patterning of the Ubatuba granite, further altering its appearance.
In addition, if the Ubatuba granite floor tile has cracked, it may feel uneven or rough to the touch, as the cracks may create an uneven surface. Cracked granite floor tiles can be a safety hazard and may require repair or replacement to restore the integrity and aesthetics of the flooring.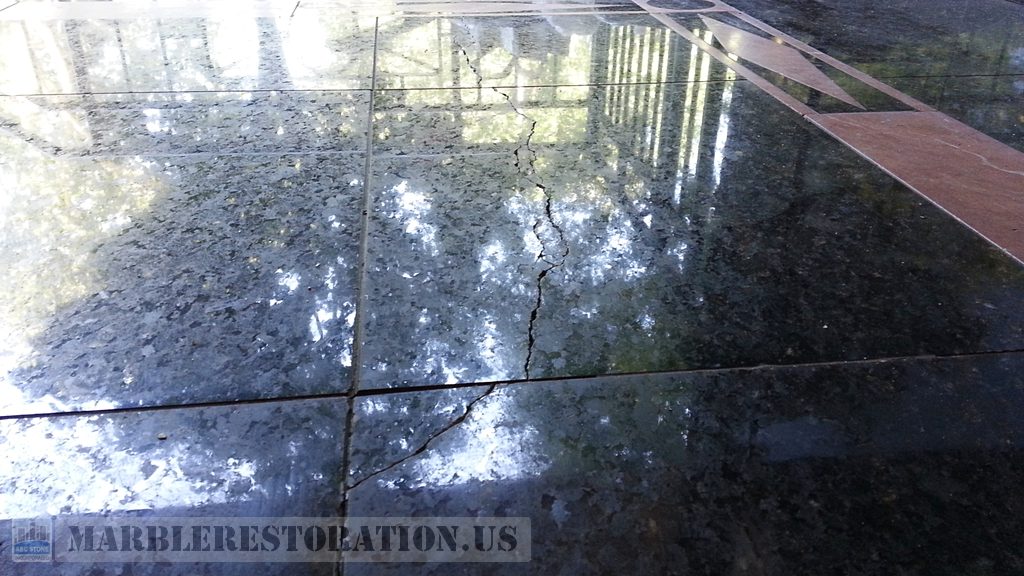 Image Title: Ubatuba Cracked Floor Tiles before Repair
Submit Your Order or Ask a Question :
When to expect a response?
You'll get a response within a few minutes or hours and usually not longer than 24 hours.
Tags: Before and After, Granite Restoration
---