Granite Countertop Cavity & Crumbling by Sink

Spalling and cracking on granite are a very common problem, especially on areas like by a sink, where metal rods are starting to rust and expand.
The complexity of the work will depend on the specific case and how serious it is at all. If in order to simply disguise a small crack, you need to work with bonding glue, when in more complex situations you will have to make some extra steps.
So, with deep cavity or hairline crack, it is necessary to find the glue, precisely corresponding to color and texture of existent granite.
Next, you need to fill the fracture, sand out epoxy excess, and polish with diamond pads. If everything is done correctly and properly, the place of crack will be almost impossible to find.
Although various damages like watermarks are rather simple to restore, other damages involve more specific tasks like grinding, patching, entire surface refinishing or cracks reparation.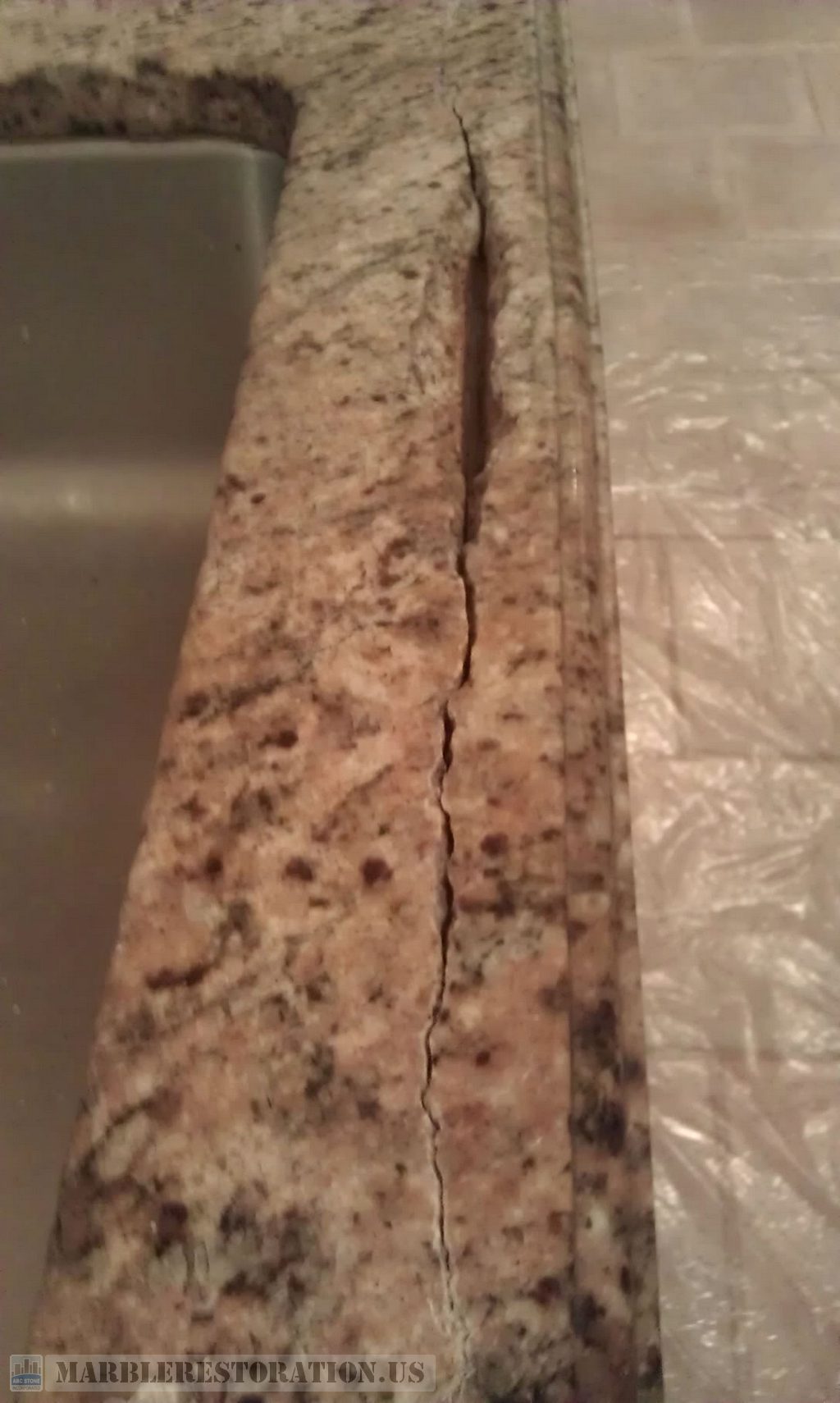 Image Title: Crumbling Cavity on Granite Counter Top (Front of Sink)
Submit Your Order or Ask a Question :
When to expect a response?
You'll get a response within a few minutes or hours and usually not longer than 24 hours.