Tag: Floor Restoration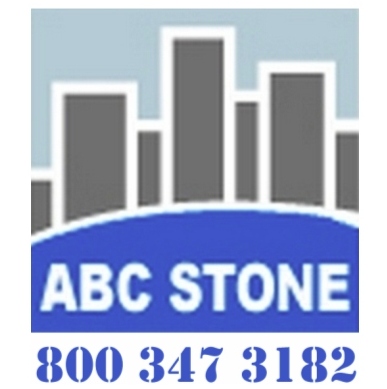 A marble floor in any public place looks spectacular and attractive, but it needs special care. Over time a marble surface loses an aesthetic appearance and dims. Therefore, it is necessary to regularly use the marble more...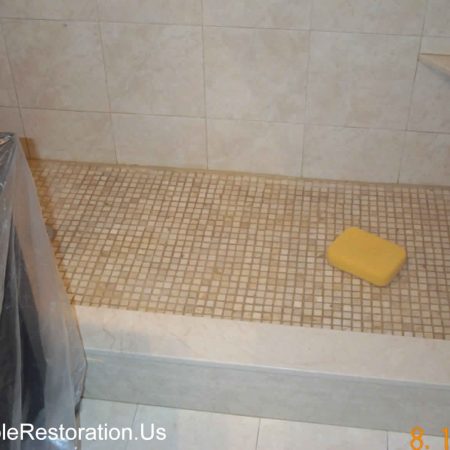 The picture shows marble walls and a mosaic shower floor. The floor was re-grouted and sealed and a new saddle was installed. more...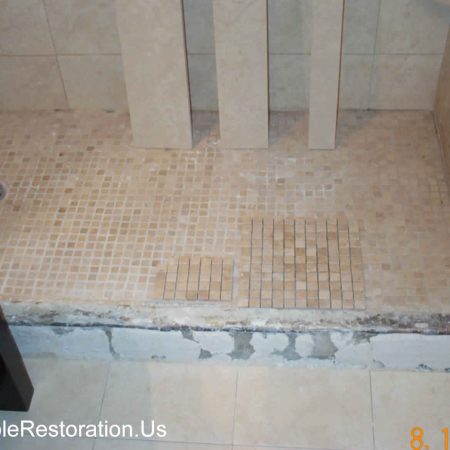 The picture shows the marble shower and saddle parts before repair. The shower had mold on the floor and soiled grout. Removed old shower saddle for replacement. The old shower threshold was removed and the new pieces more...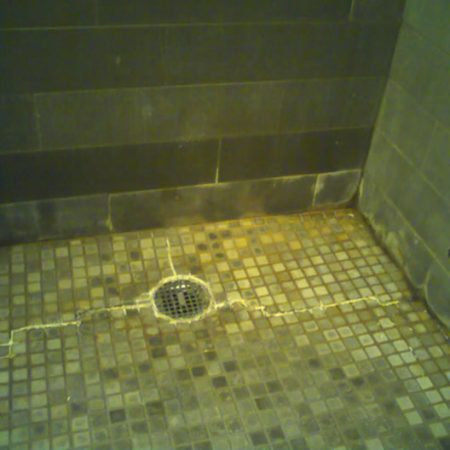 If water comes out from underneath the marble shower floor, that is a more serious issue as it has soaked throughout tiles or seams from the bottom to the surface, leaving salt deposits and other compounds on the more...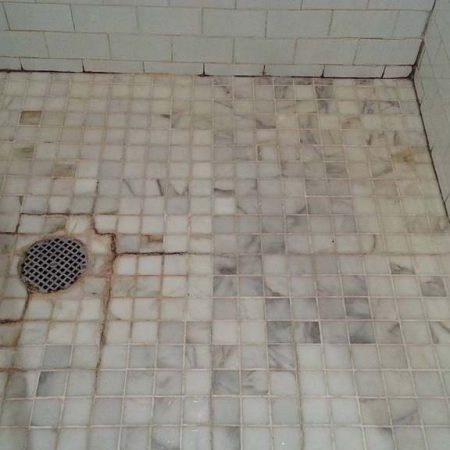 The shower floor restoration was started by polishing with a coarse diamond pad, the buildup is hard enough and the fine diamond pads are not able effectively to remove it. Also, when grinding with coarse pads, the top more...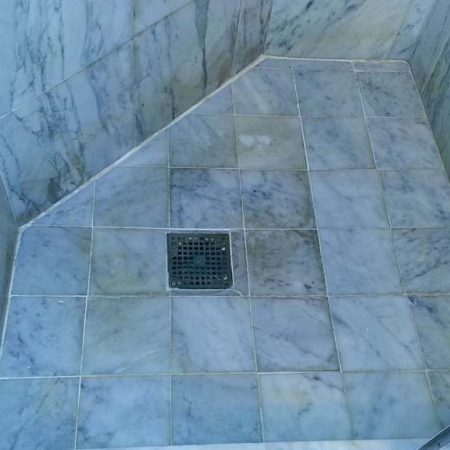 This shower was stained due to its age and probably some brownish iron oxidations have occurred there. Wonderfully there was not a mold, just color stains caused mostly by soaking soapy water into the tiles. more...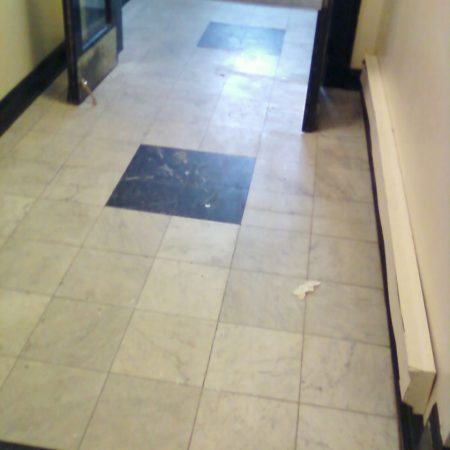 How do you keep the sheen lasting? Marble floors are beautiful, but they take a lot of beatings each day, especially from busy office complexes. The lustier from a marble floor will only last as long as it is more...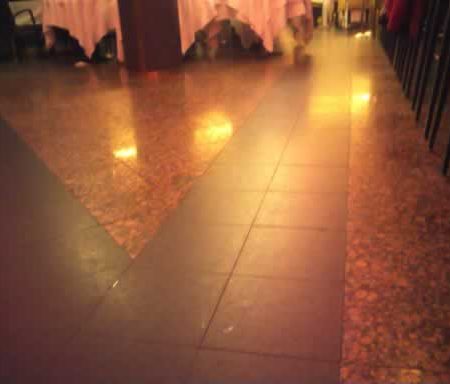 This picture shows a tiled granite floor before restoration in Petrossian restaurant on 182 W 58th St, New York, NY. Floor located at high traffic dining area in a busy restaurant. Granite floor had an uneven matt more...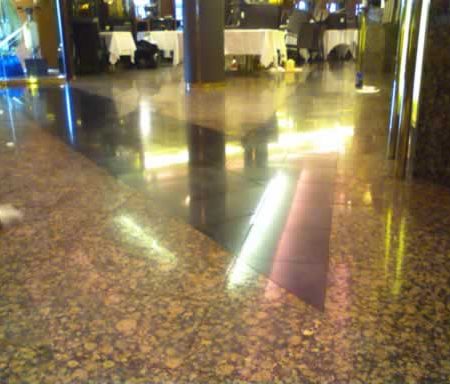 Modern technologies allow minimizing the impact on the granite surface during its polishing. Since a certain layer of stone is removed from each polishing process, the stone eventually becomes depleted and will have to more...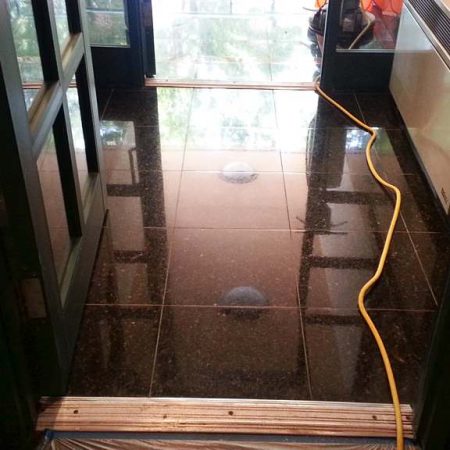 The price for the granite floor restoration depends on a lot of circumstances. It matters both age and granite color. A big role is played by granite quality. Granite floor grinding is not performed on those surfaces more...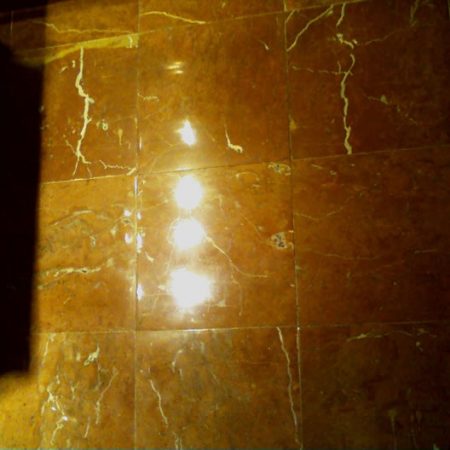 General polishing and buffing. Bathroom floor restoration. more...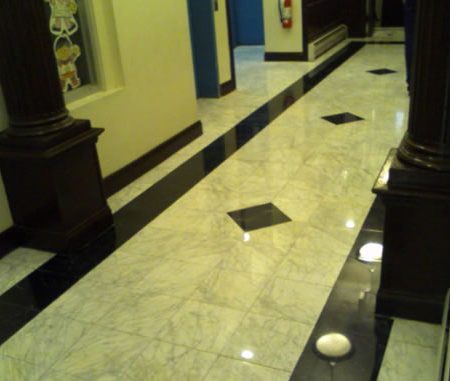 Marble floors are an appealing and beautiful addition to any establishment. The shiny and smooth nature of the marble makes every floor adorning it, to be a work of art. Care needs to be taken, to keep the floor more...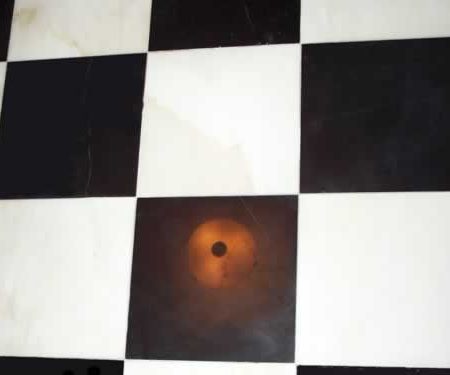 This picture shows marble floor after full restoration. This tiled marble floor was grinded, polished, buffed and then sealed by impregnator stone sealer. After removing first layer of stone white tiles became lighter. more...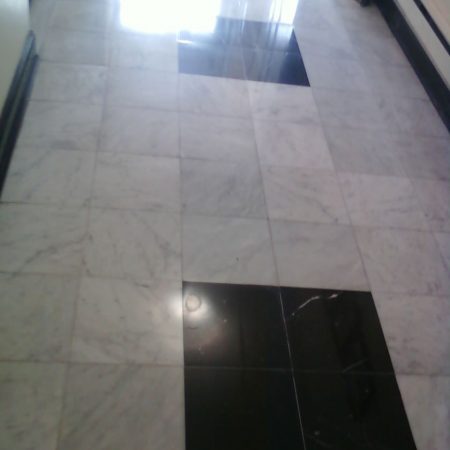 The very first thing any person new to a building will look at, even without knowing it, is where to place their foot. Having polished marble on your floor starting at lobby will all your visitors appreciate the care more...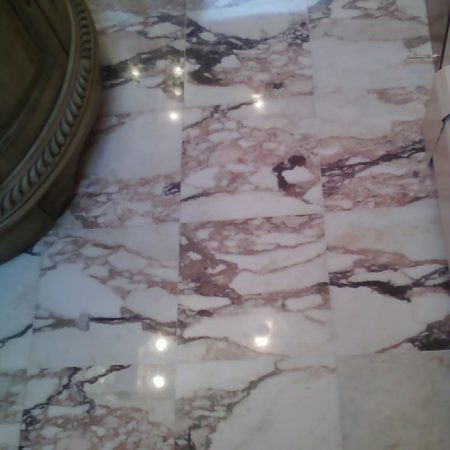 Small bathroom. Tiled floor restoration. Picture after polishing. more...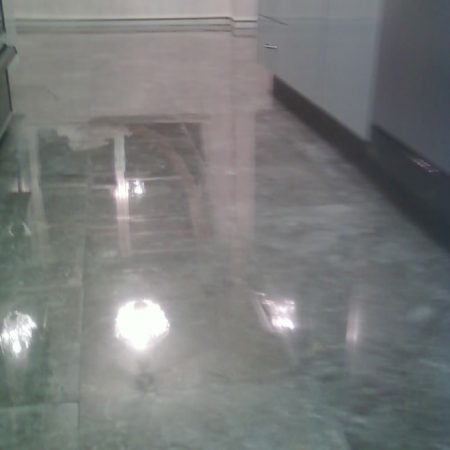 Etched spot was removed along with entire floor restoration and polishing. more...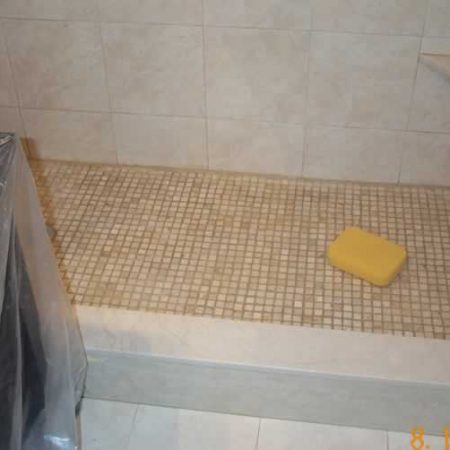 Mosaic shower floor restoration. Image after. more...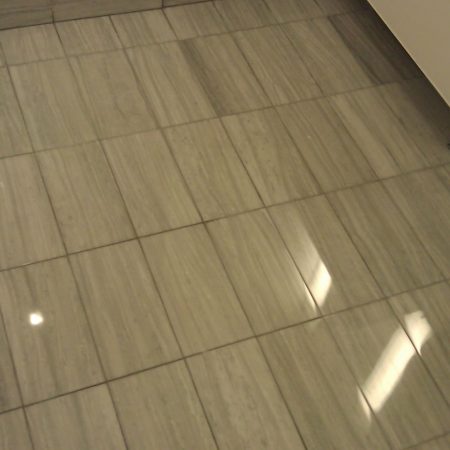 Tiled floor in bathroom after restoration. Rectangle gray tiles were re finished and sealed. Marble is possible Athens Grey. more...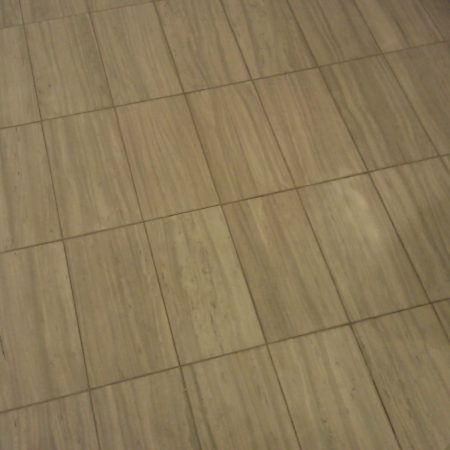 Gray rectangle tiles in bathroom. Marble floor restoration. Image before polishing more...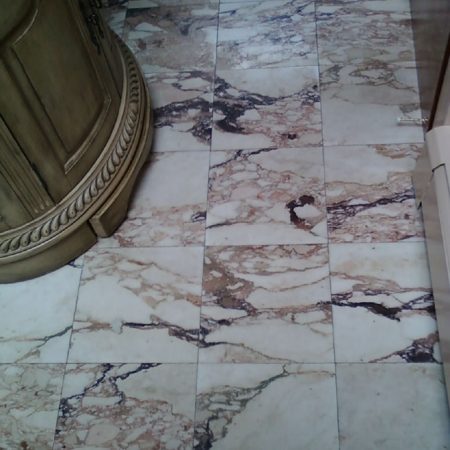 Small bathroom tiled floor. Marble bathroom restoration service. Before polishing. more...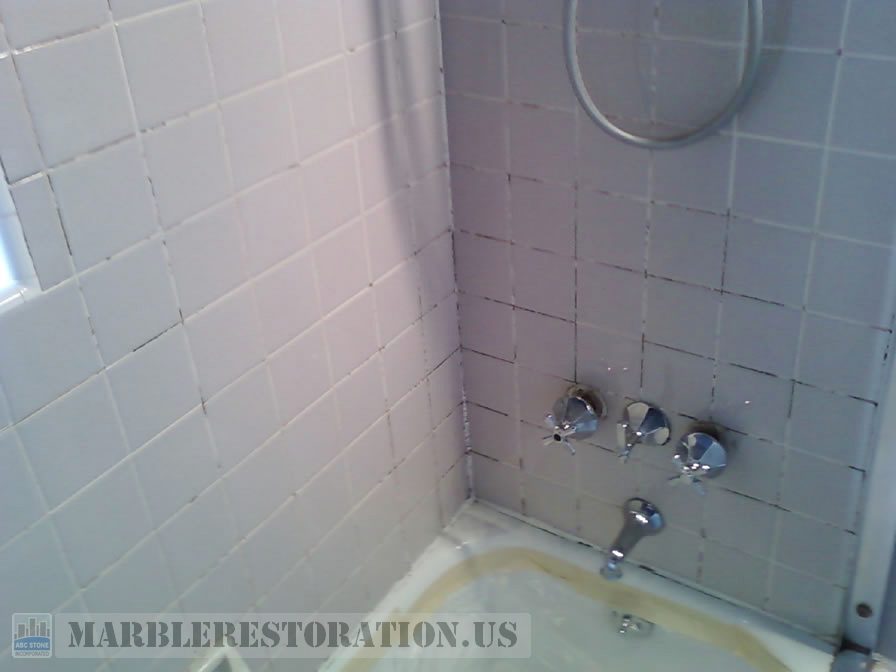 We offer valuable floor restoration expertise to an area that may be one of the toughest floor care problems experienced by businesses and homeowners alike. Anyone who has ceramic, porcelain or stone tiles is probably more...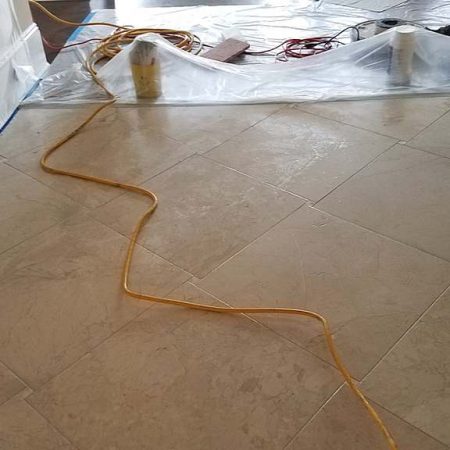 Marble Floor with Brushed Finish. Reasons: – incorrect chemistry for regular daily cleaning; – mechanical "trowelling" of marble. Solutions: – with slight dullness – crystallization; – with strong more...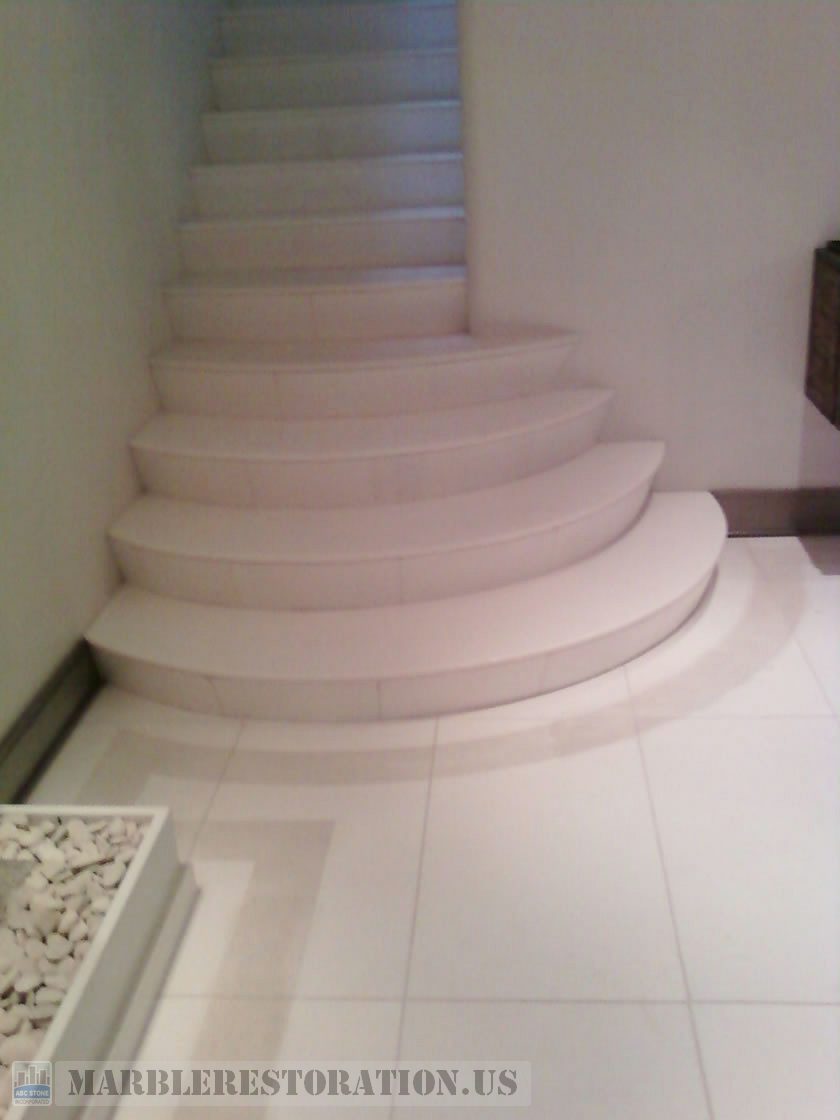 4 Steps of Marble Floor Restoration Marble floor restoration procedure typically takes 4 steps: 1st step is grinding. It's the most powerful and dynamic step, also known as lippage removal, delipping or more...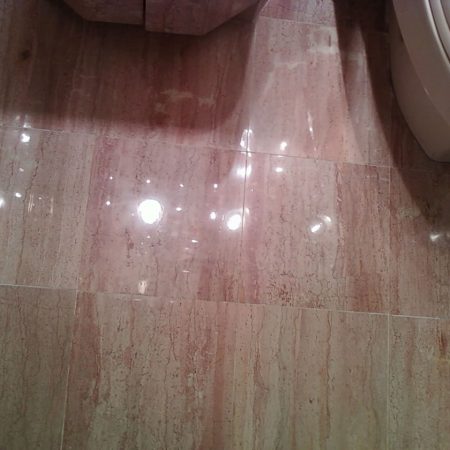 Restored shine finish on bathroom travertine marble floor. more...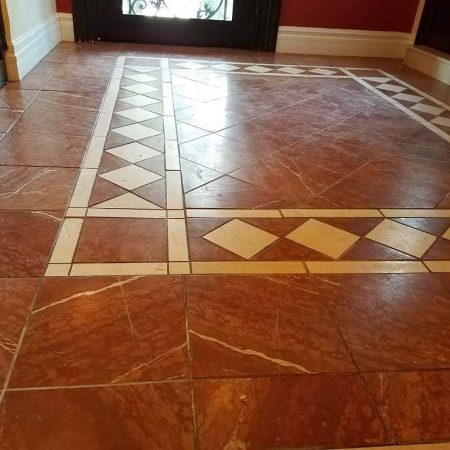 Marble grinding and polishing is used for pitted, swelled and worn out to a depth of 1/16 to 3/16 + inches. Marble floor grinding is carried out to the majority gap's depth, and the deepest ones are filled by more...
---