Etches Removal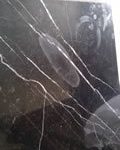 The undesired etching is the white/light dull spots you can find on marble surfaces, which are hard to get rid of and are very unpleasant. Such spots may be caused by acidic or alkaline liquids left on the more...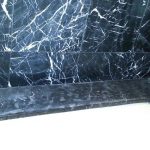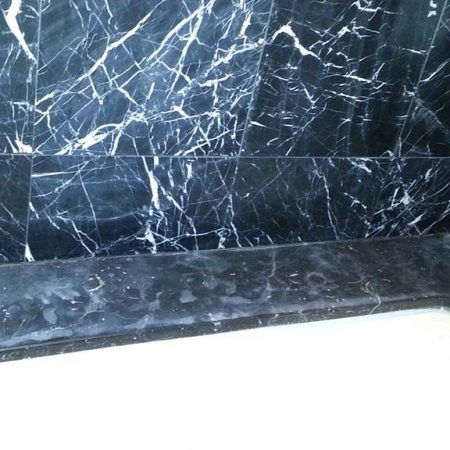 Cloudy opaque spots on marble are actually etched, no stains, the salts, and minerals in tap water react on the surface, leaving such etch marks. more...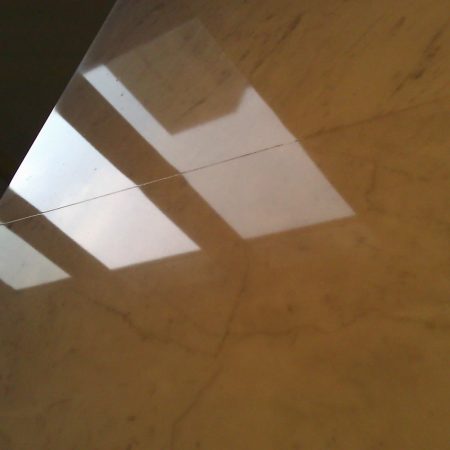 We didn't do the poorly filled seam repair, our goal on that project was surface refinishing, removing all cloudiness and dull spots. more...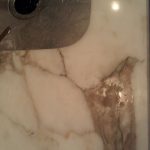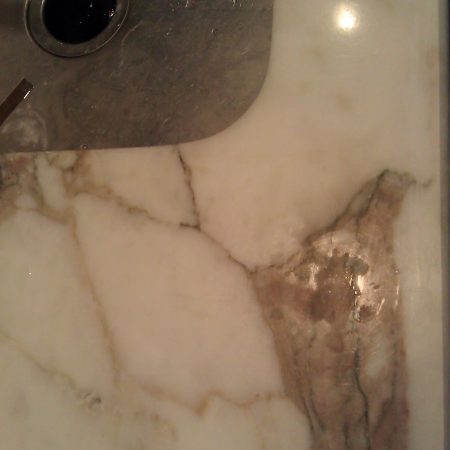 Natural marble is good absorbent, and any chemical substance you pour on it is going to determine the appearance. Do not use acidic or alkaline-based cleaners, even the baking soda tips found online, to clean marble. more...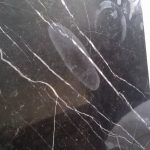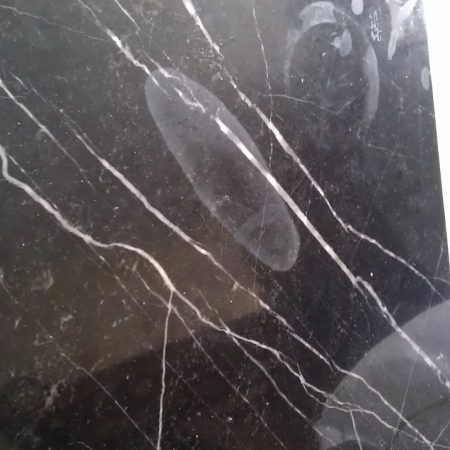 What substances are responsible for the ring marks? Lots of household products can damage the marble. You should especially look out for acidic spills from things such as lemon and vinegar, fruit juice, body care more...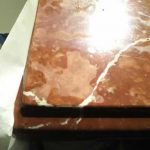 Usually, normal food products we use such as overly aggressive vinegar, lemon juice, and wine products can really stain the marble and eventually etch the polished surface. In the unfortunate event, if the marble is more...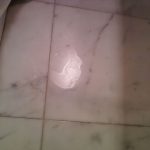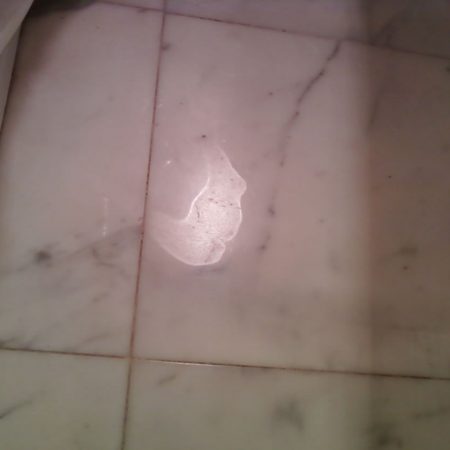 One of the many dangers that threaten a marble is an etching. The etchings do not occur that easily but once it does dare not neglect it. Solid marble is very vulnerable to acids and basic substances used on it because more...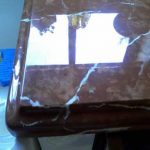 To achieve the high gloss we fused marble surface with 5X acidic buffing powder, then immediately diluted and cleaned with water, no leaving any water residue as it could lead to new etches. more...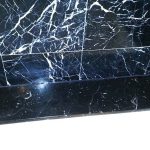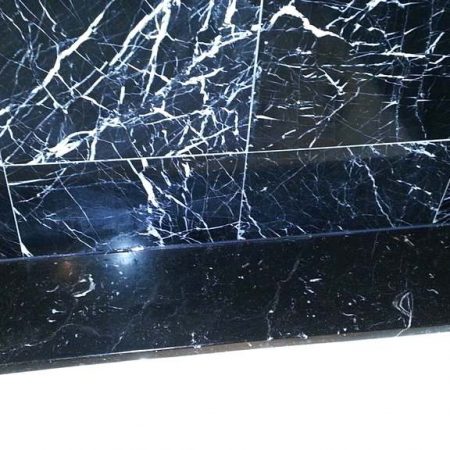 Marble protection implies the application of solvent or water based sealers to marble surface – this is the final stage of chemical treatment. It will give to restored surface water, oil and grease repellent more...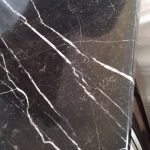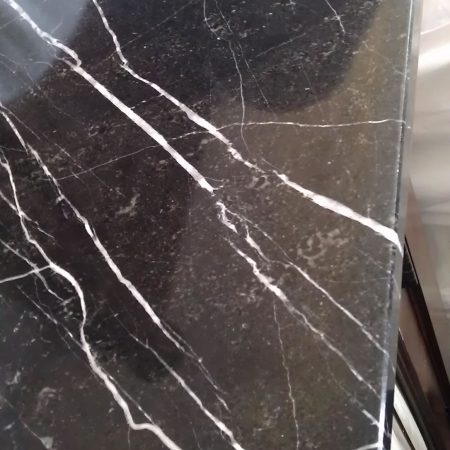 Clean the  marble off as soon as it gets a spill, is the best way to avoid tough watermarks. If, however it happens to get stained, the spot will require refinishing or buffing procedure. more...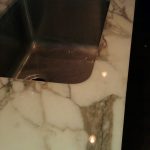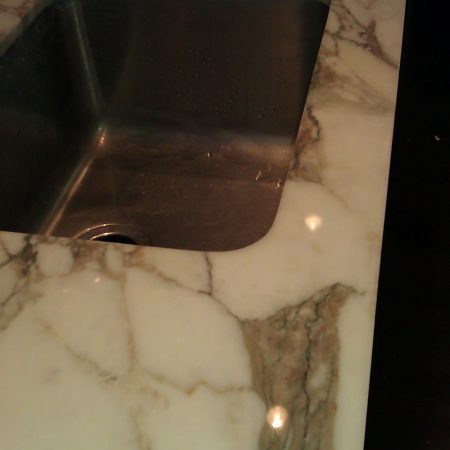 The polishing a multi-color marble with veins can be tricky, as a veins usually have different chemical composition than rest of marble and thus different polish-ability. more...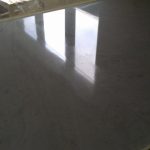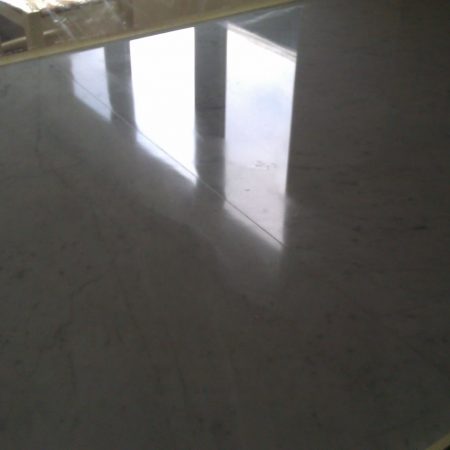 Installers were trying to smooth the seam, but use improper polishing. Using just high grit sandpaper often is not enough to achieve a high gloss finish. more...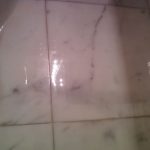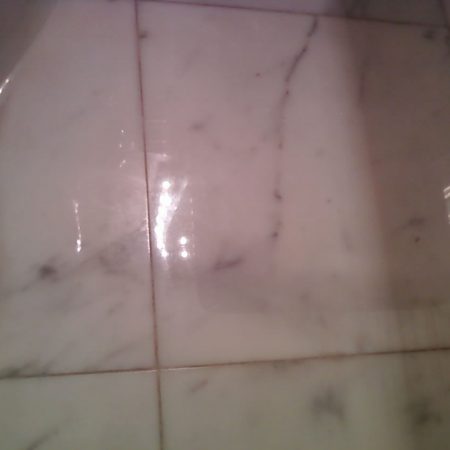 The etch was sanded down and buffed with tin oxide powder to smooth shine finish. more...
---