Grime on Tiles and Mildew. Shower Floor & Walls
Shower Mold Removal.
Undesired toxic black mildew can cause problems such as mold illness, mental disability, damaging internal organs, allergic reactions, etc.
If you don't take care of mildew in a shower, it can grow behind shower walls or spread into other areas of your house, which can turn into a major headache and disease.
For some situations, or if this is the initial cleaning use a sponge and brush to scrub the surfaces before rinsing. While the shower cleaner works to loosen some mold, if you see a lot of black mold growth you will need to pre-wet with full strength chlorine bleach before using a brush.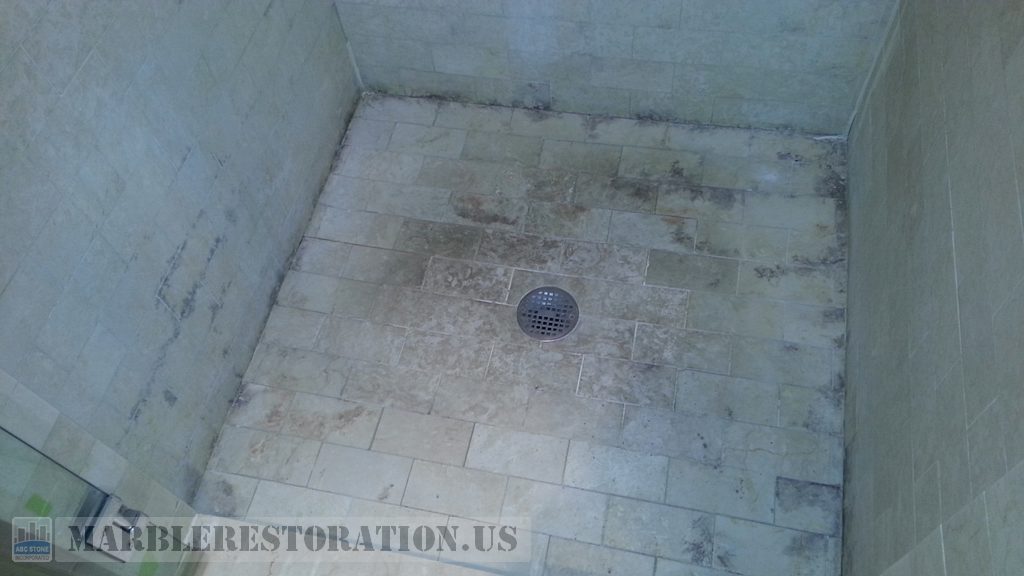 Ask a Question or Get a Free Quote:
When to expect a response?
You'll get a response within a few minutes or hours and usually not longer than 24 hours.
---