Seams Repair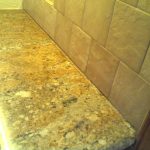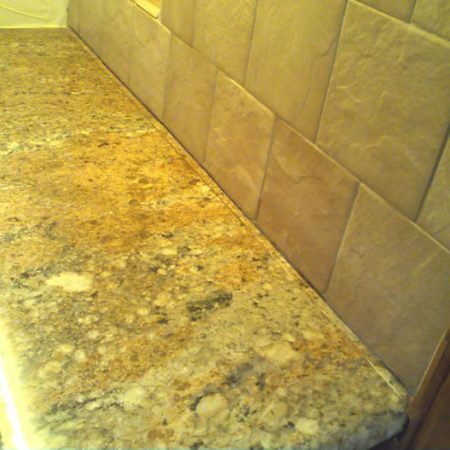 Since the installer of counter applied just one color to fix the seam it appears noticeable and could be re-bonded and improved. more...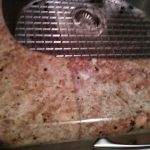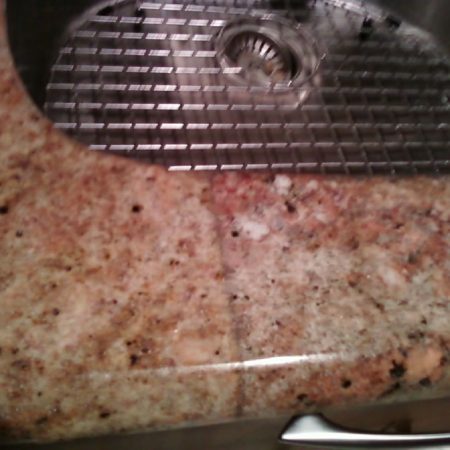 Front seam of golden oak granite countertop was filled up with colored epoxy, flattened and polished to less obtrusive appearance. more...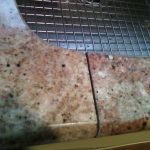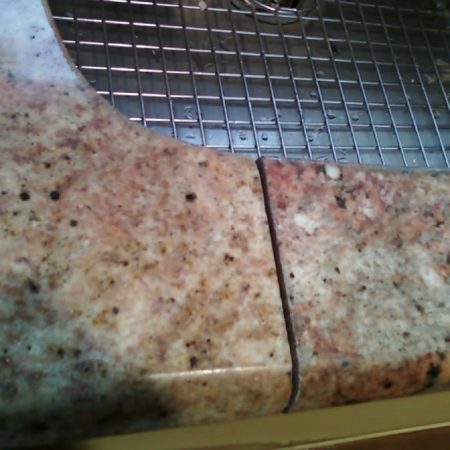 This dislodged seam expansion caused by shifting down the opposite side of the entire slab. To fix it we lift up and support the entire slab, then re-bond the seam itself. more...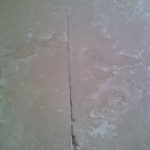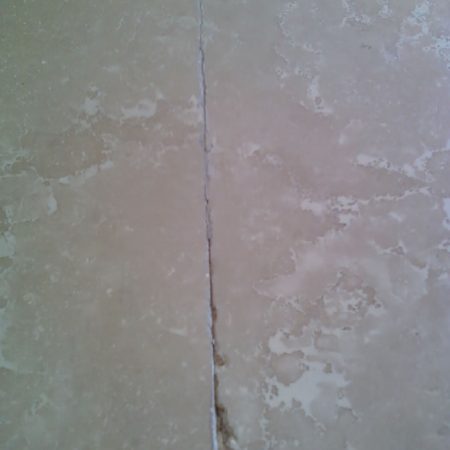 Seams repair Q&A: Should the tub top be replaced? – NO. Does poorly filled seam get worse? – YES. Can such the seam in marble be refilled? – YES. more...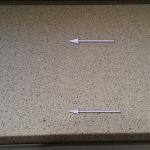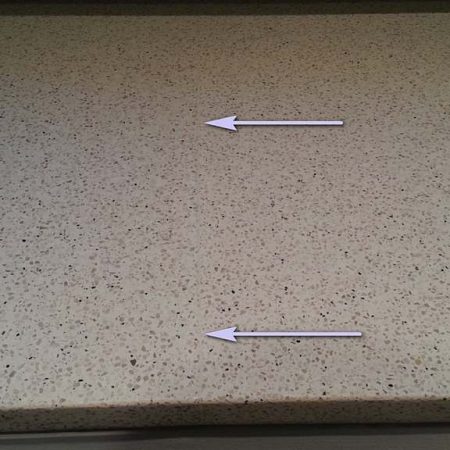 How the seam on stone countertops should look like? What are the right seam width and color should be when joining of stone slabs? What does the seam visibility depend on? If we consider countertop fabrication from even more...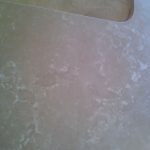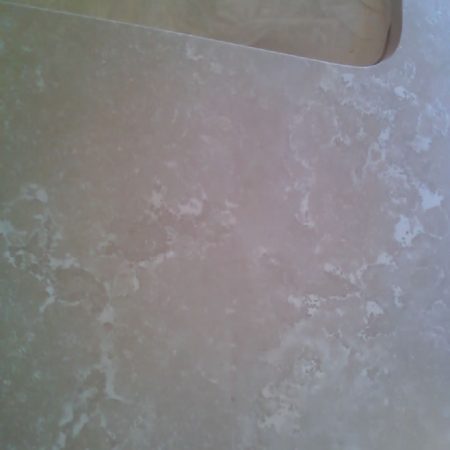 For best hiding a seam or crack on multicolored marble we prepare and use a few colors of epoxy. The ordinary school teach to use one most available color on stone, as it is a faster and easier way, but not always the more...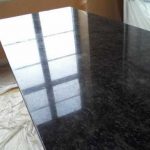 We've removed some old epoxy from top of the seam, then clean up the gap with acetone and fill in with new epoxy. more...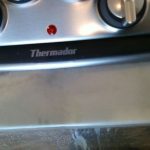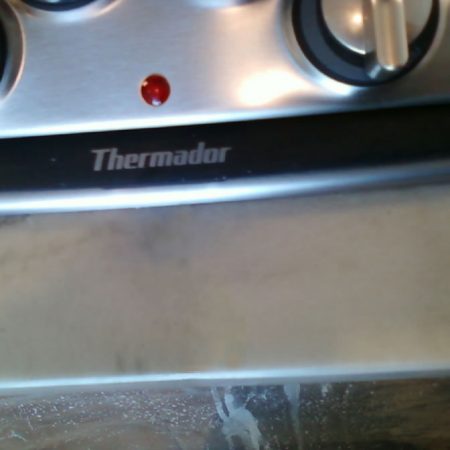 A seam can be fixed by lifting of a counter and shimming from underneath of a countertop and fixing with solid epoxy or a silicone. Then the seam should be cleaned, degreased, and slightly sanded if possible. Then more...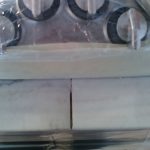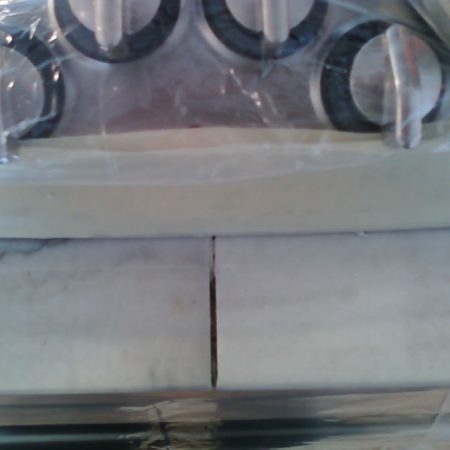 The poorly filled seam expansion may occur when new kitchen cabinets setting down under the weight of counters, building shifting, inaccurate templating or installation. more...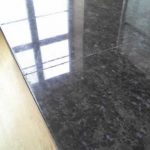 The poorly filled seam on this counter island is very obvious and deep. More likely it's because of poor installation, also it may be happened by using a strong cleaner that could dissolve and remove some glue more...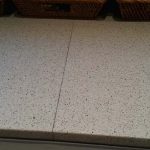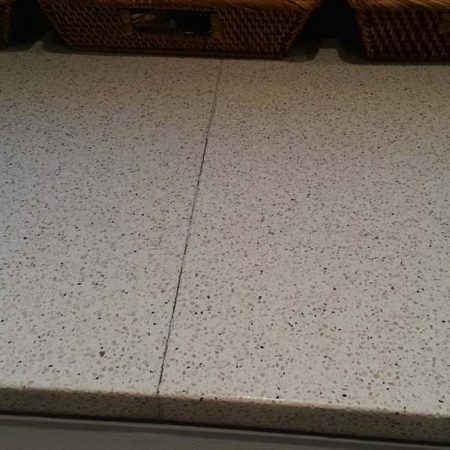 The poorly filled seam on Caesarstone is cleaned from old glue by cut out and is ready for fill up, blending and restoration. more...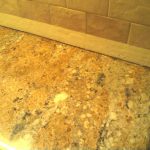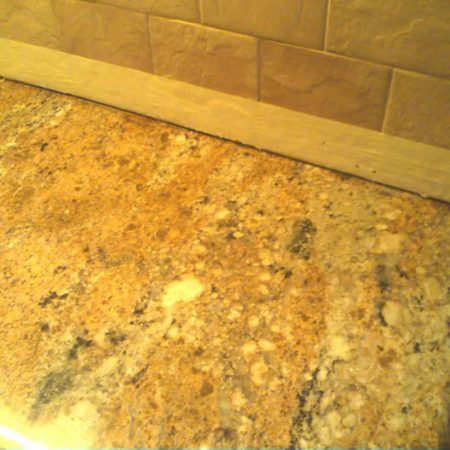 We replaced the single color seam by the tiled backsplash with a few colors, then made excess epoxy removal and polishing. It made it less obtrusive. more...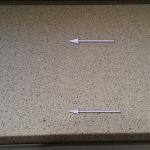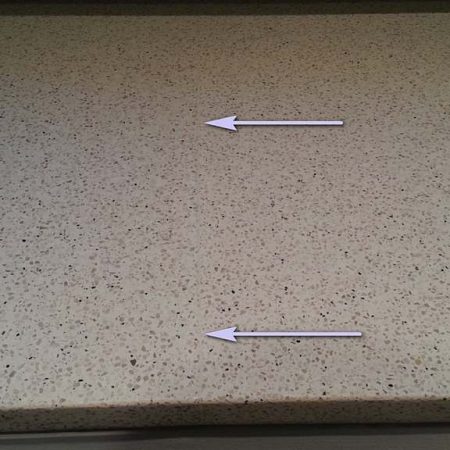 Not every marble installer or general contractor can be good enough for seaming counters, but a skilled one can make perfect and almost invisible seam repair. more...
---