Tag: White Carrara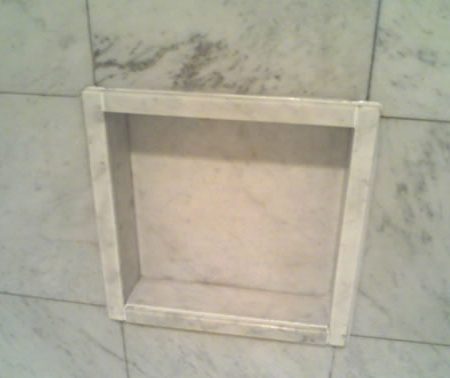 Shower built-in wall niche or soap shelf. White Carrara marble. Was cleaned, polished and re-caulked. more...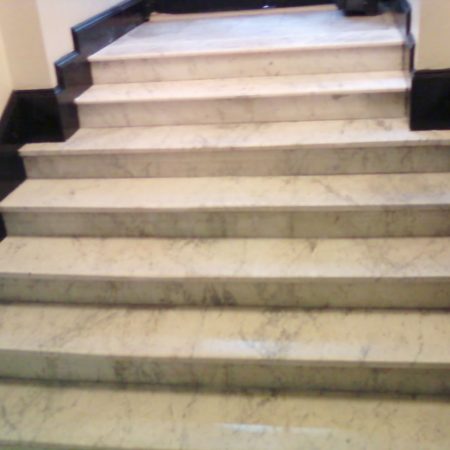 We refinished all surfaces (steps & risers), fix all cracks, clean and seal. Steps located in Brooklyn Heights NY Cleaned and Dirty Marble Steps. more...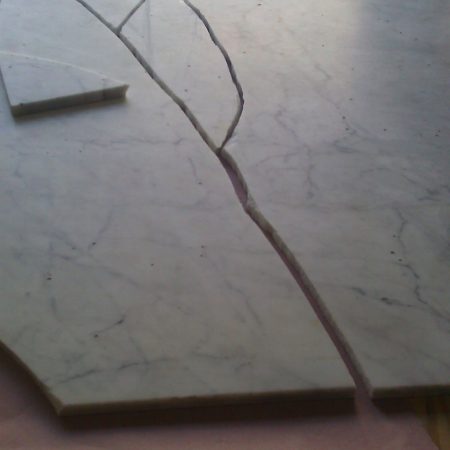 This heavy 1-inch thick White Carrara worktop was accidentally broken into several parts. To repair we picked it up and then deliver it back to the owner. The table was used by the photographer as the background of more...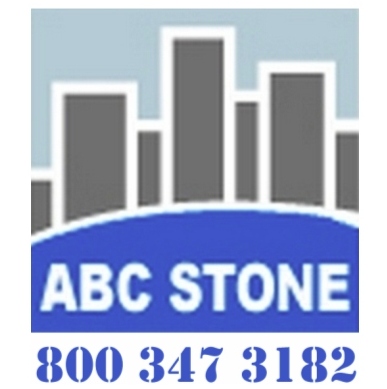 You probably had hard time while deciding to be restored or not to be restored. So if now it's the time, and your choice is to be, next run is for us. First off we'll schedule appointment for reviewing and more...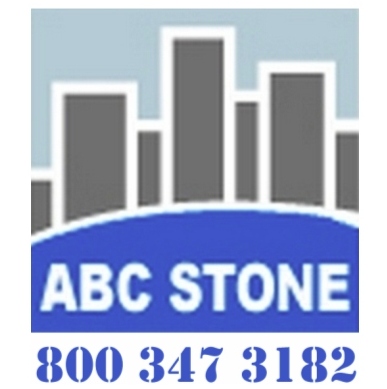 This time is now if you answer "Yes" on any one of following questions: 1. Are there a lot of etches, watermarks, clouds, rings? 2. Is a surface looks dull overall? 3. Is it worn out? 4. Are there a lot of deep more...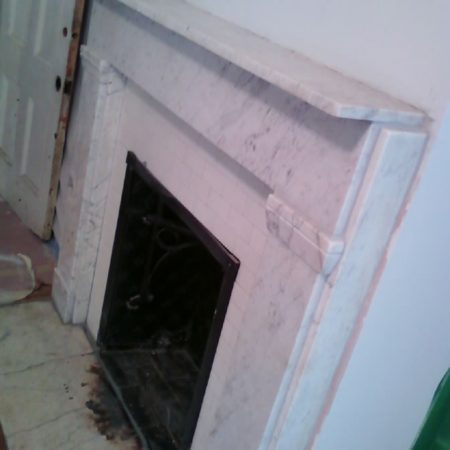 The fireplace panels were cleaned and polished, seams patched. The cracked floor slab was picked up from client house and fixed on our side. The whole work took 2 days. more...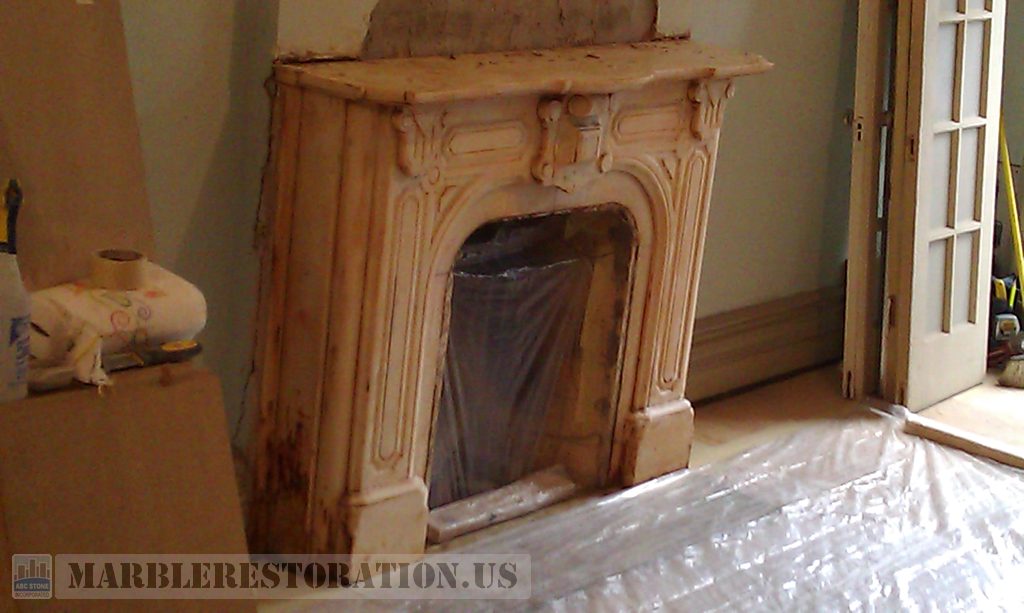 Have an Old and Dirty Marble Fireplace? It might be for you if you are: Townhouse owner The pre-war or  post-war house owner Brownstone house owner New owner Real estate broker Building board member Property more...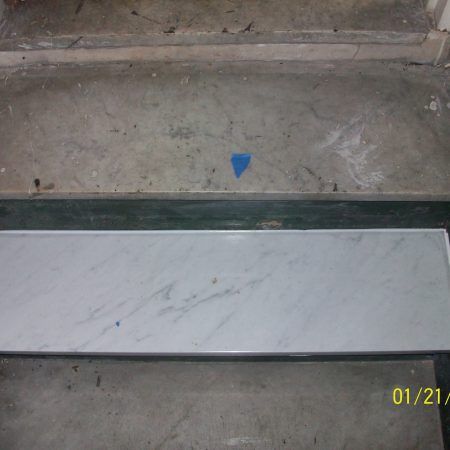 The old step was removed and new installed. Staircase on the way to the attic. more...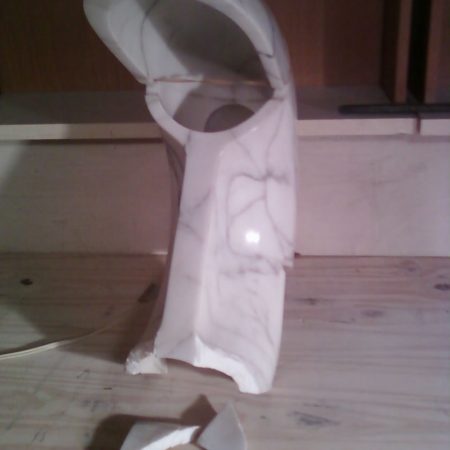 This delicate and brittle marble table lamp was accidentally messed up to crooked break-offs. We fix it using our standard technique. Carved from White Carrara marble. more...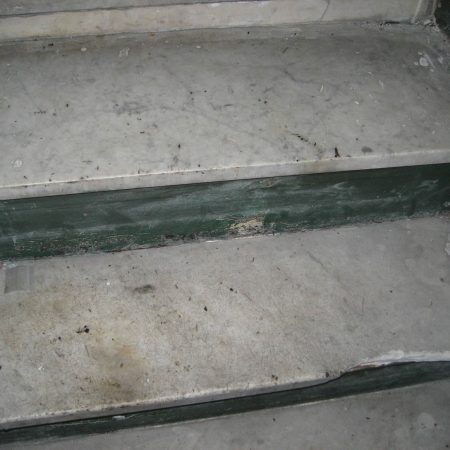 The roofing contractor moved down equipment from the attic and chipped off the chink of the marble step. more...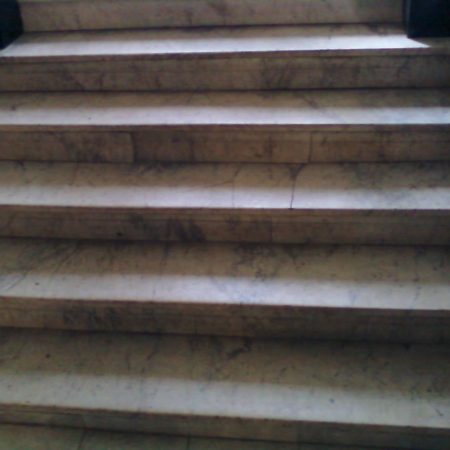 Staircase to the marble lobby in the building. There are many cracks, gashes, scratches, dirt, grime, stains, etc. Located in Brooklyn Heights NY. Material White Carrara marble. more...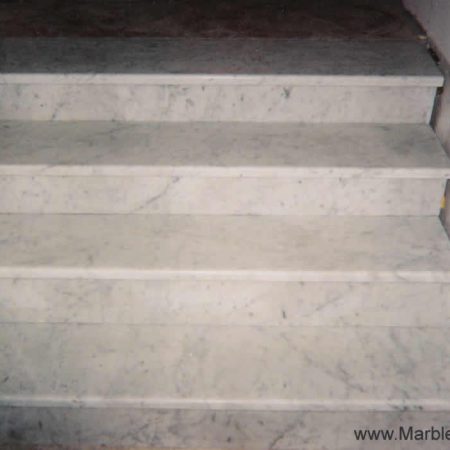 The new steps were successively installed on stout SpeedSet White Fortified Thin-Set Mortar. It's the time-critical installation, so it will be ready for light traffic in 6 hours. Located in Borough more...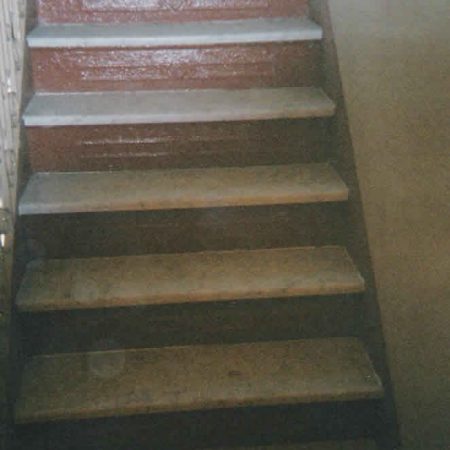 Old steps were removed and new White Carrara steps installed. To adhere the steps we used a white caulk, it makes good appearance and some flexibility and durability. more...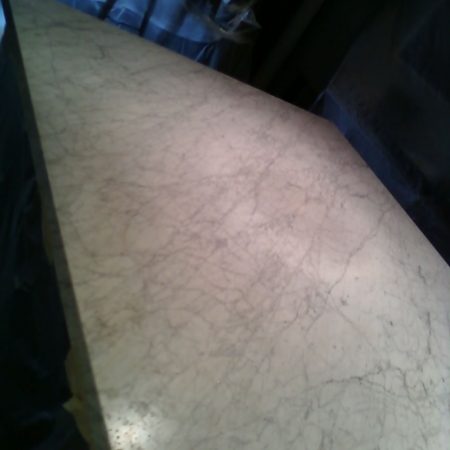 This beautiful benchtop had normal daily wear and tear signs on its surface. The top will be restored by "removing the top layer of marble" by grinding, polishing and buffing. Material White Carrara more...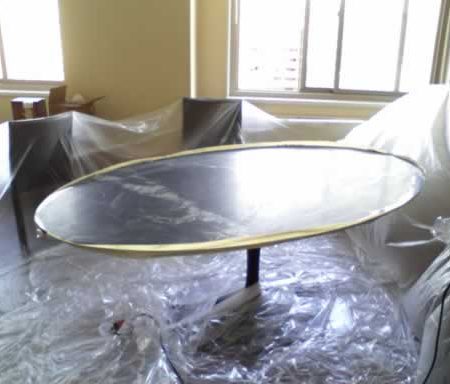 It is very critical to clean, protect and restore the polished appearance of the marble. It has to be prevented from all sorts of bad cleaning detergents, soaps and acidified cooking products. White Carrara Tulip more...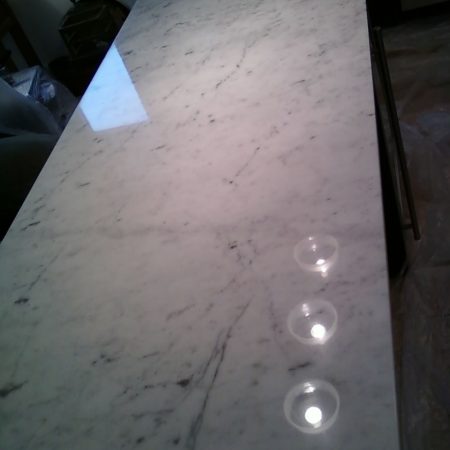 Kitchen White Carrara countertop after shine restoration with a glossy finish. All scratches and dull spots were removed. The top was repolished, buffed and sealed. A perfect reflection of the overhead light more...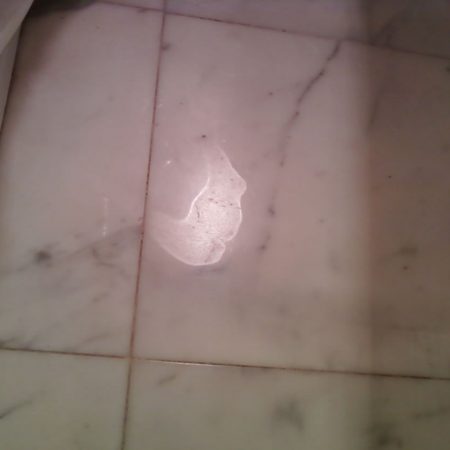 One of the many dangers that threaten a marble is an etching. The etchings do not occur that easily but once it does dare not neglect it. Solid marble is very vulnerable to acids and basic substances used on it because more...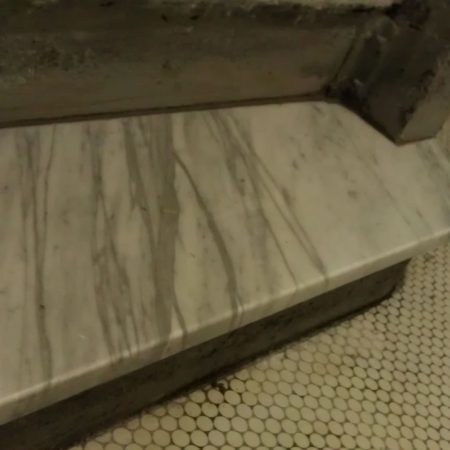 White Carrara 1-1/4″ step was cut to round edge and trimmed to exact fit onsite. Quickly set on fast cure marble glue with high stickiness. more...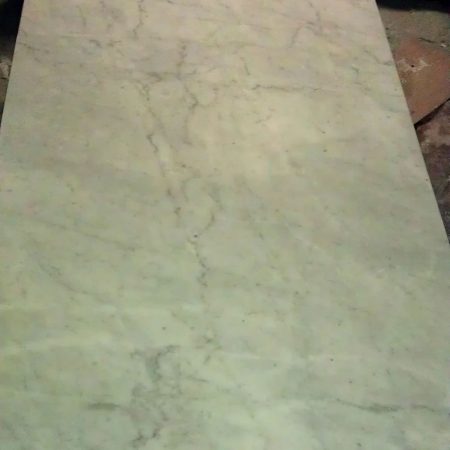 The table was used by photographer as pictures background. So for the purpose of prevention flash reflection we preserve the original matte finish. more...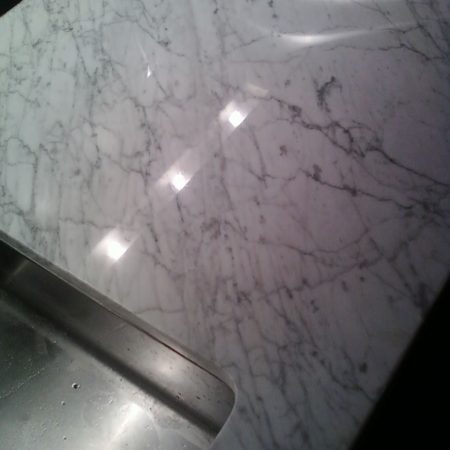 Counter now have the even glossy finish. White carrara buffing required a specific approach to achieve the gloss evenness. Due to different chemical composition of white and gray parts, they can react differently on more...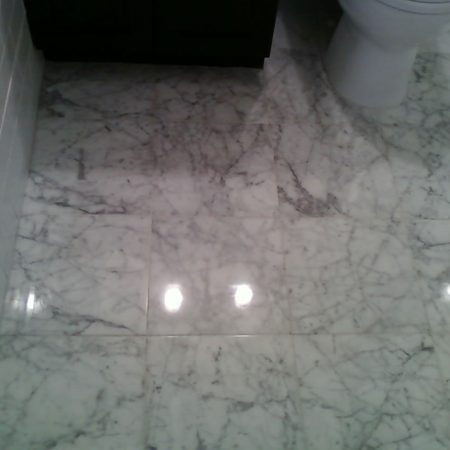 White Carrara Bathroom Floor. Tiles were polished to shine and sealed. more...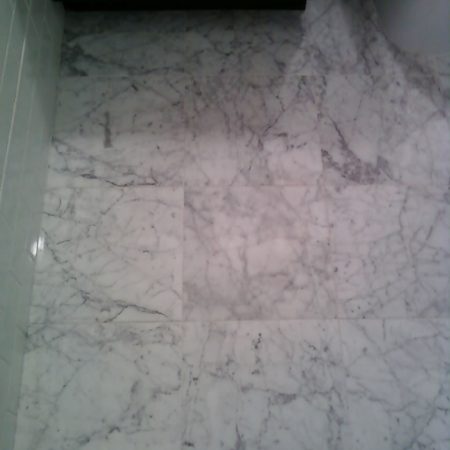 Matt/hone finish before shining. more...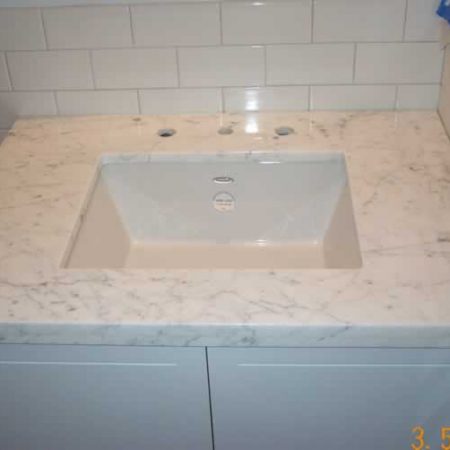 White Carrara sink just installed to vanity and ready to connect plumber fixtures. more...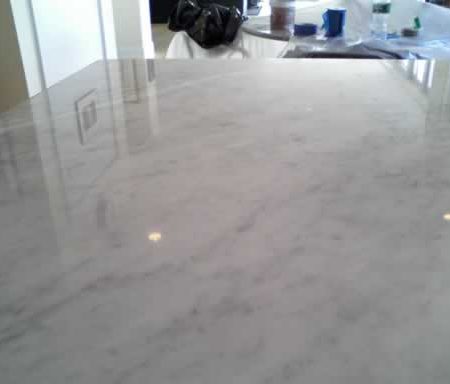 Wax finish was stripped from surface, cleaned and buffed. The polish or shine finish is not from the application of a product on the surface. This can be confusing when some "topical" products are called more...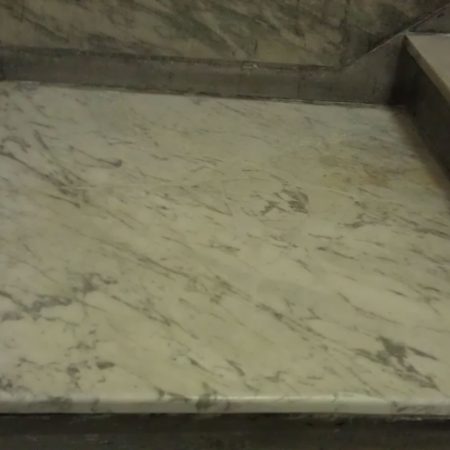 This old White Carrara landing step had a lot of cracks, chips, stains etc. Was restored within one day avoiding its replacement. Located at Delancey Street, New York, NY more...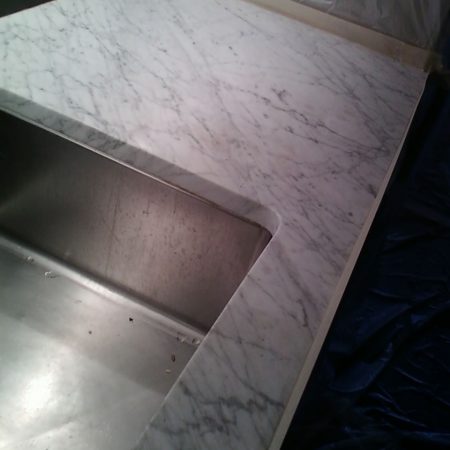 Matte or Honed finish on kitchen counter top will be turned to shine finish by refinishing technique. more...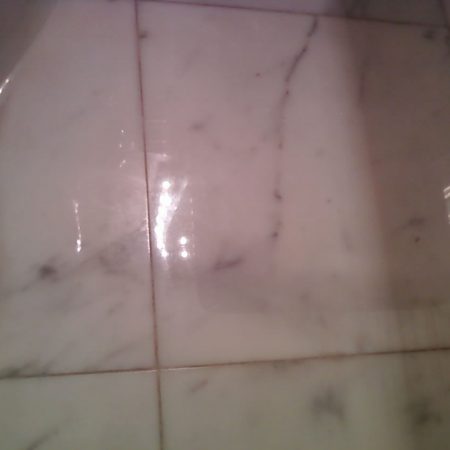 The etch was sanded down and buffed with tin oxide powder to smooth shine finish. more...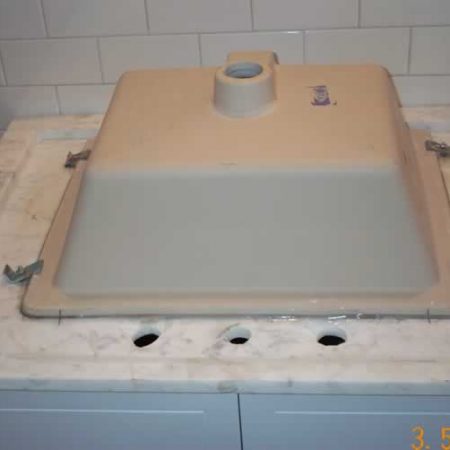 Before siliconing and final mounting we finding the middle place where the sink will stay. We checking the sink cutout edges to make sure the edges are overlaying sink around evenly, also we make sure what there will more...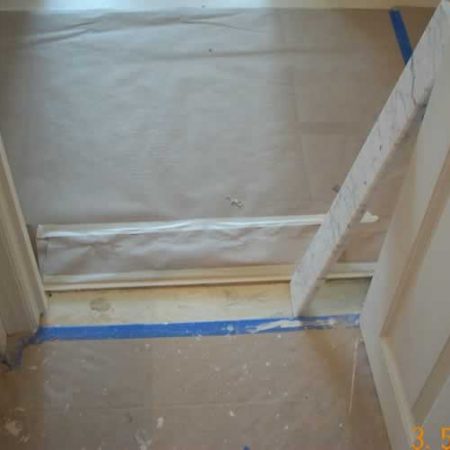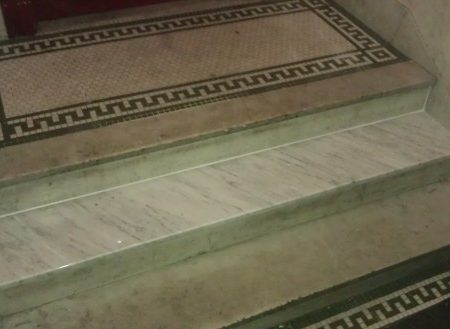 Old marble step before the replacement Old Step Demolition Old Step Removed New step installed and ready to go The new White Carrara step was ordered and fabricated in "Appia Granite" shop. The step more...
---