Tag: Table Restoration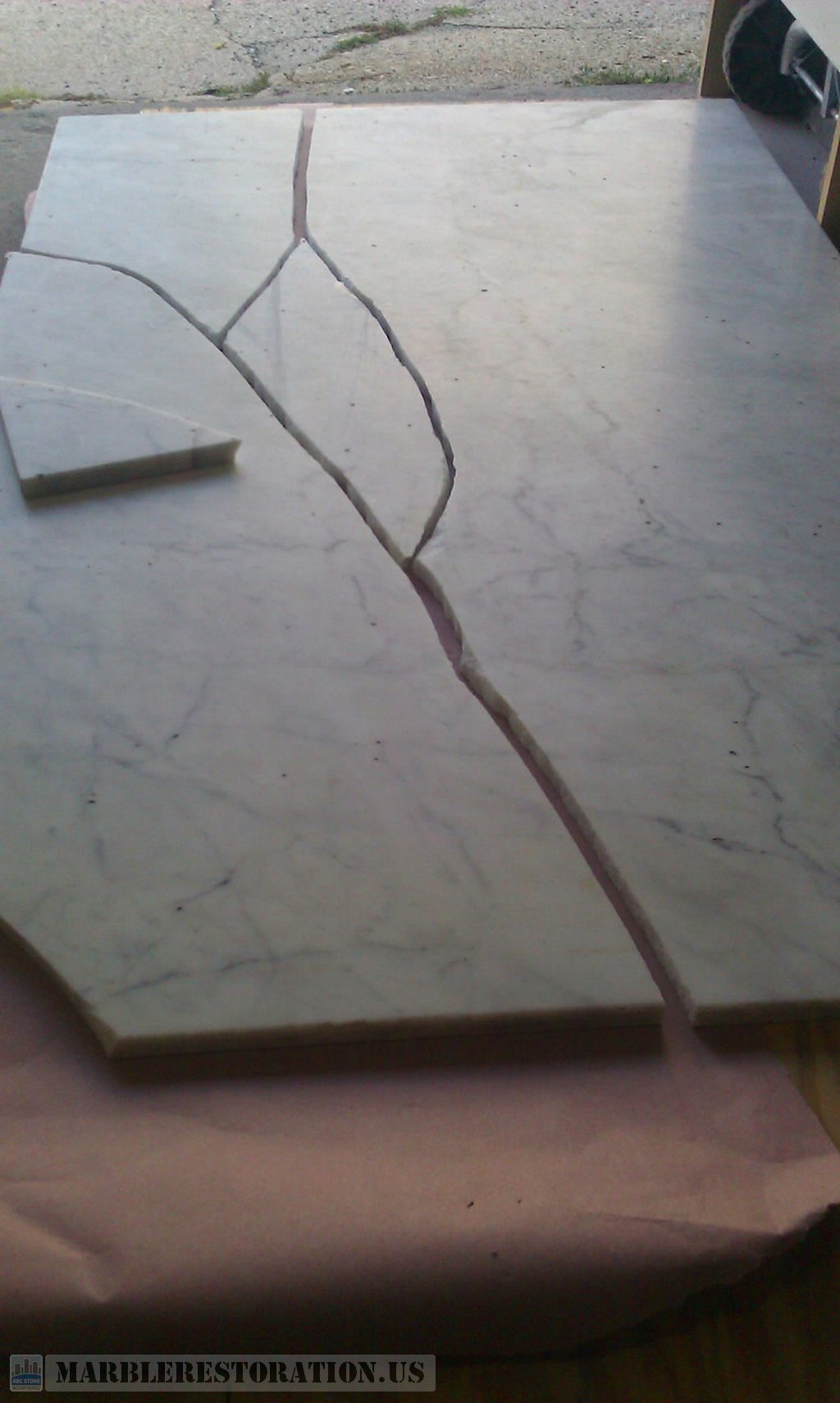 Have a Broken Marble Table Top? If you have a granite or marble tabletop that has chips, scratches, cracks, stains, etches, coating peel-offs, we can repair most of them. Our tabletop restoration features: Polishing to more...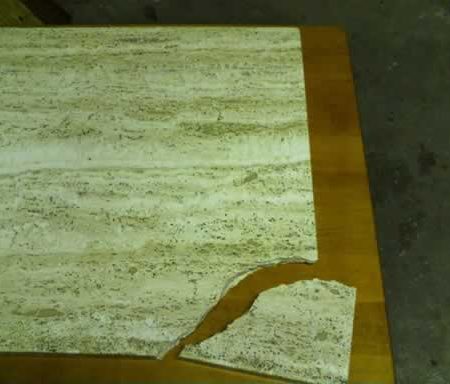 The travertine is a very soft and brittle kind of marble, plus there are a lot of natural voids and holes in the body of the stone. So it makes the travertine easier to knockdown and come apart. more...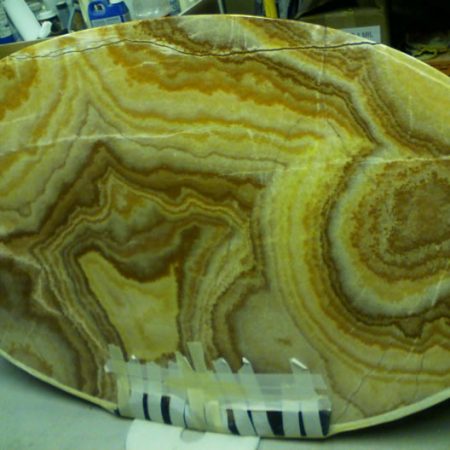 The table has a glaze clear coat on it, we fixed it without re-coating. Also, we cut channels and insert metal rods from the backside. In some cases inserting bars in onyx is not recommended as it can be more...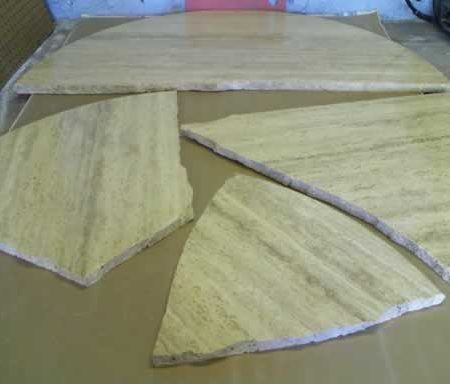 The round dining table has been fallen and chopped onto 4 large shards and turned to salvageable condition. The good thickness and lightweight of travertine allowed us to fix it without inserting metal bars. more...
---