Tag: Services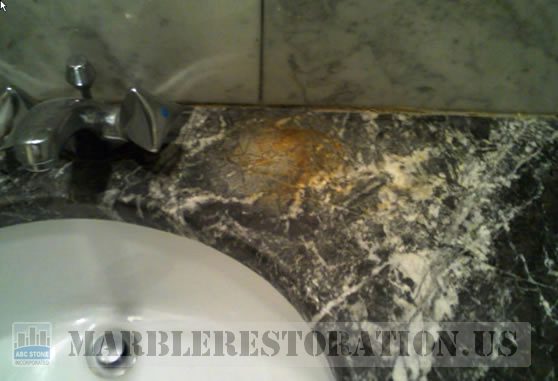 Stains occur when a colored liquid absorbs into the stone body, into micropores below the surface and cannot be cleaned by any cleaner or wipe-off method. The stain is inside the stone, so surface cleaning or wiping more...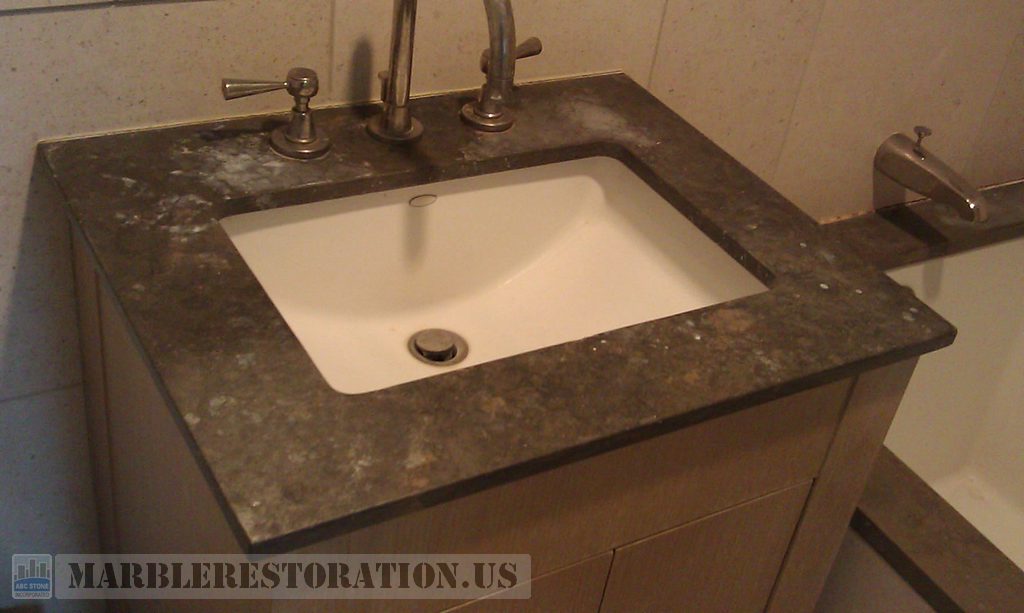 Marble vanity tops are very common in homes throughout the country. Over the years vanity tops appear typically. Marble can be easily scratched by abrasive, burned by cleansers, chipped or cracked. Also, vanity can more...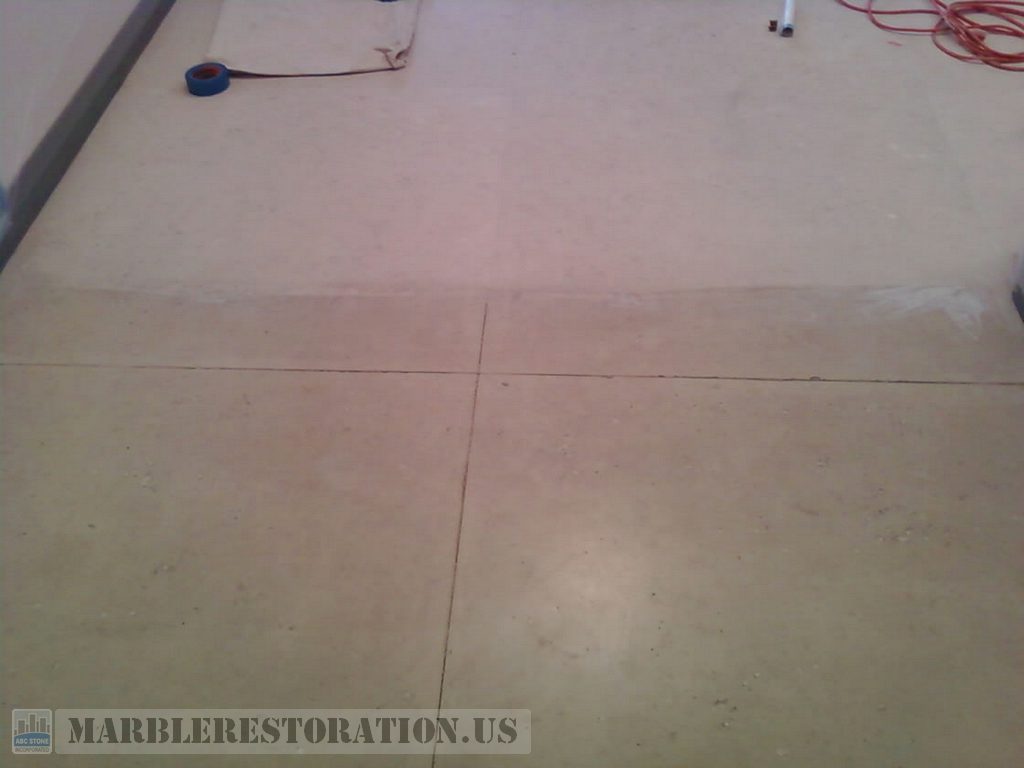 We can clean and restore almost any of natural stone surfaces, remove mold and dirt embedded in grout lines and surface as well as everyday dirt and grime from typical foot traffic. You can wonder come back to life and more...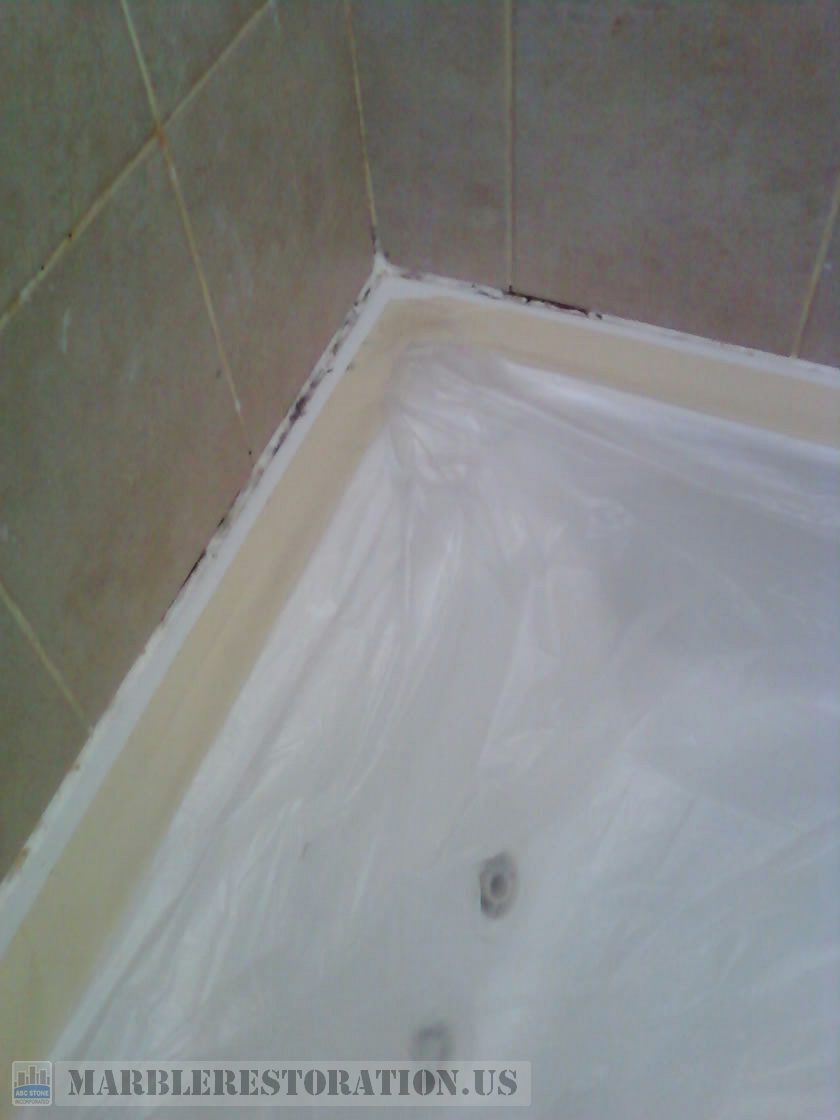 Caulk often is used for preventing water from going into joints between: • Tub and walls • Tub and floors • Countertop and backsplash • Countertop and tiled wall • Sink and countertop • Toilet bowl and more...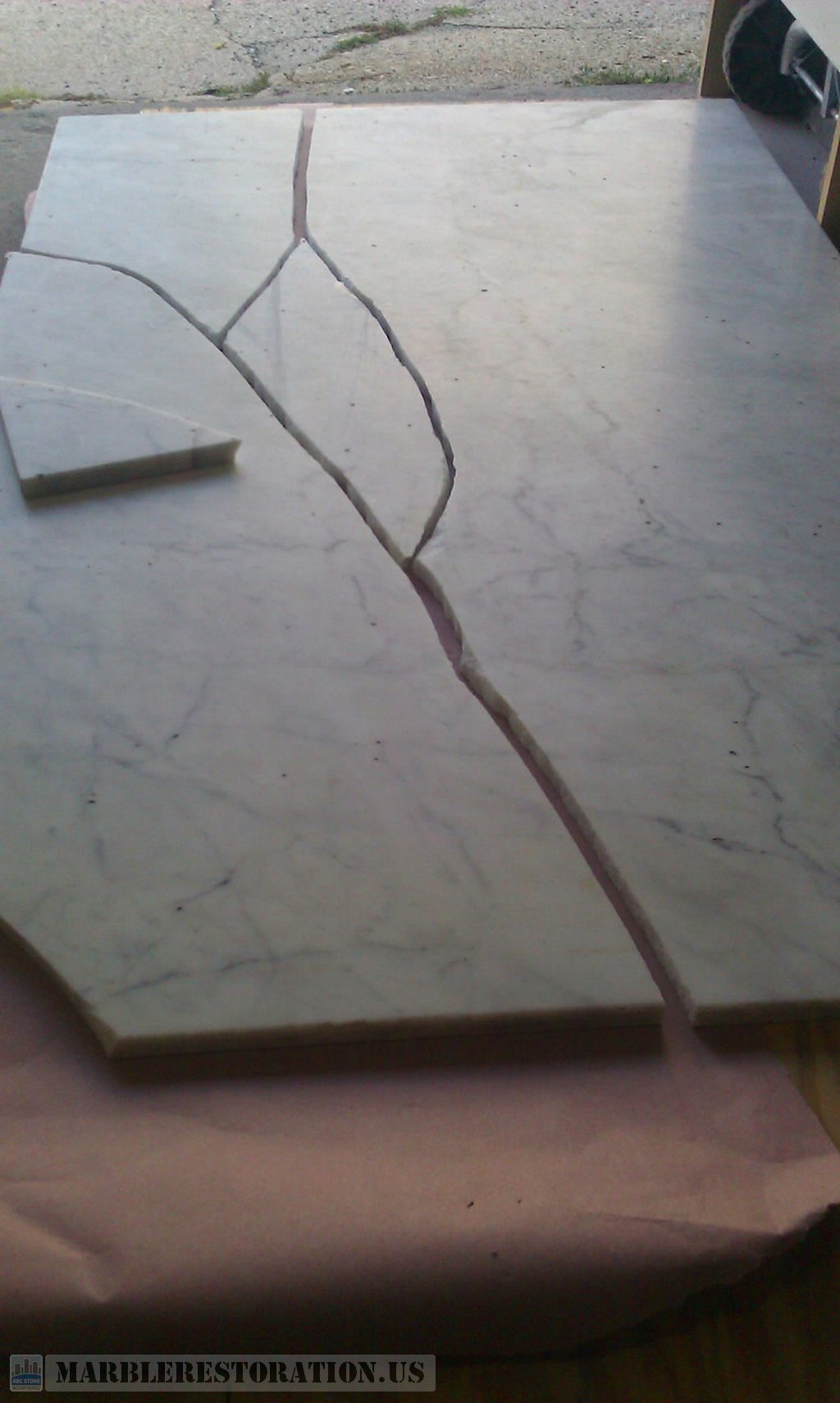 If you have a granite or marble table top that has chips, scratches, cracks, stains, dull spots we can repair most of them. Our table top restoration features: Polishing to shine, hone (matte)  or custom more...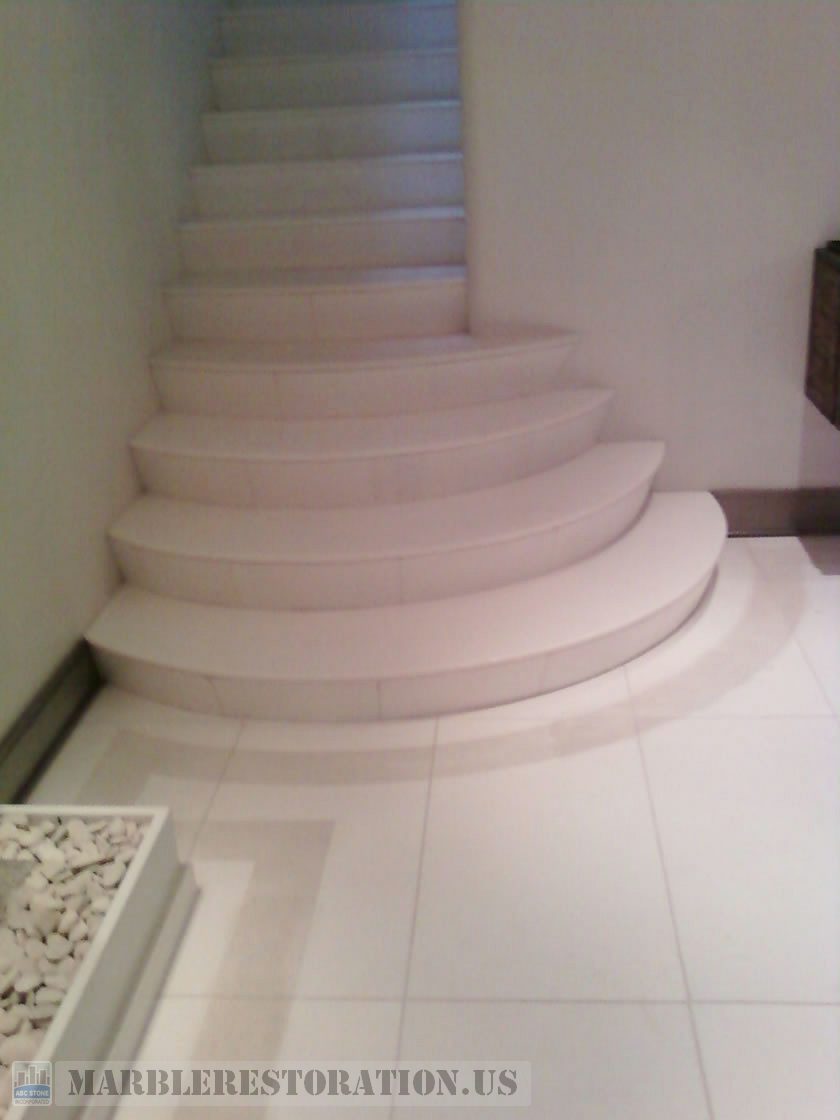 Marble floor restoration procedure typically takes 4 steps: 1st step is grinding. It's the most powerful and dynamic step, also known as lippage removal or flattening. Even new installed marble floor can have more...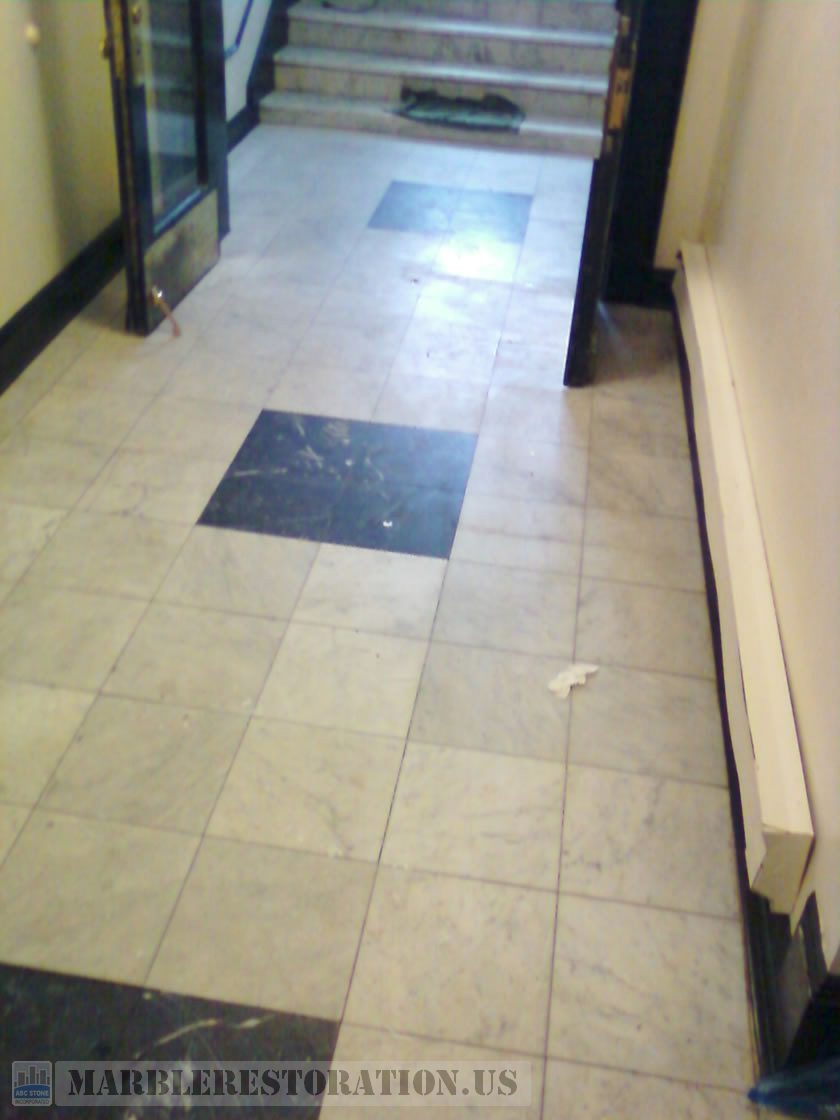 First things that visitors can see when walk in a building are the lobby and hallway to staircase or elevator, it makes sense that you would wish the floors will stand out. Your building's lobby gives the main more...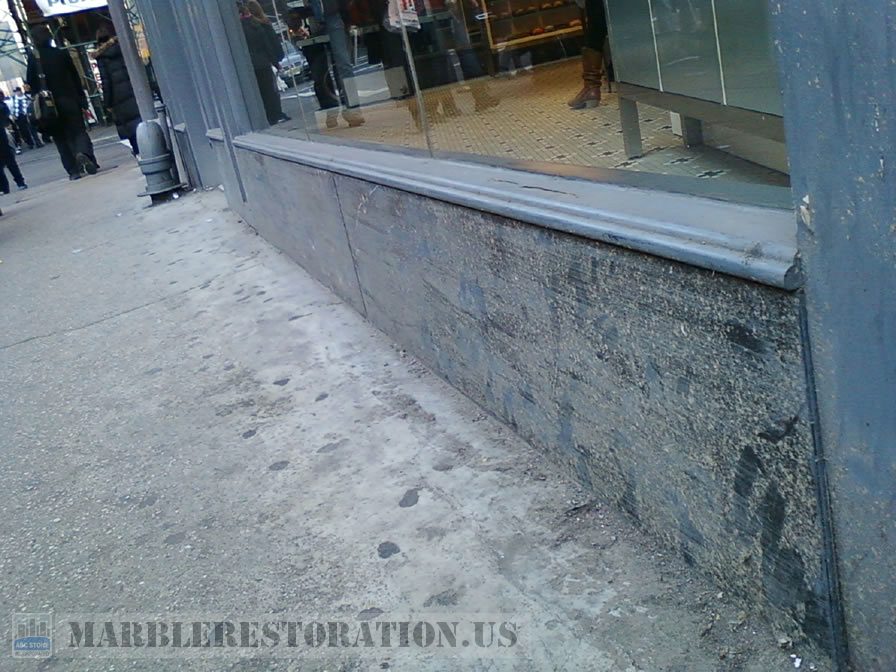 A storefront is an important feature and essence of the most commercial and historical buildings. It is also important business advertising strategy to attract clients and increase sales. We are providing either entire more...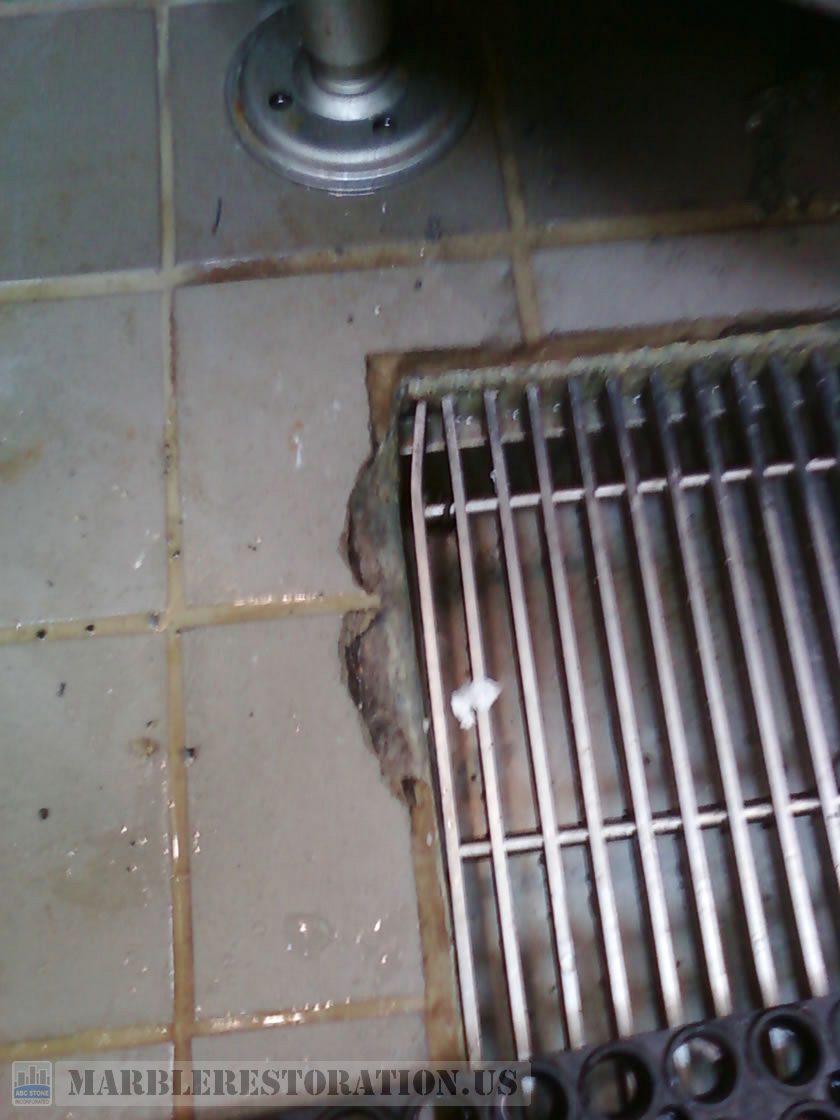 For repair of hardly damaged (cracked, stained, worn out etc.) tiles we recommend simply replace the tiles. Replacing a marble tile separately without touching other tiles is scrupulous work and if you are unfamiliar more...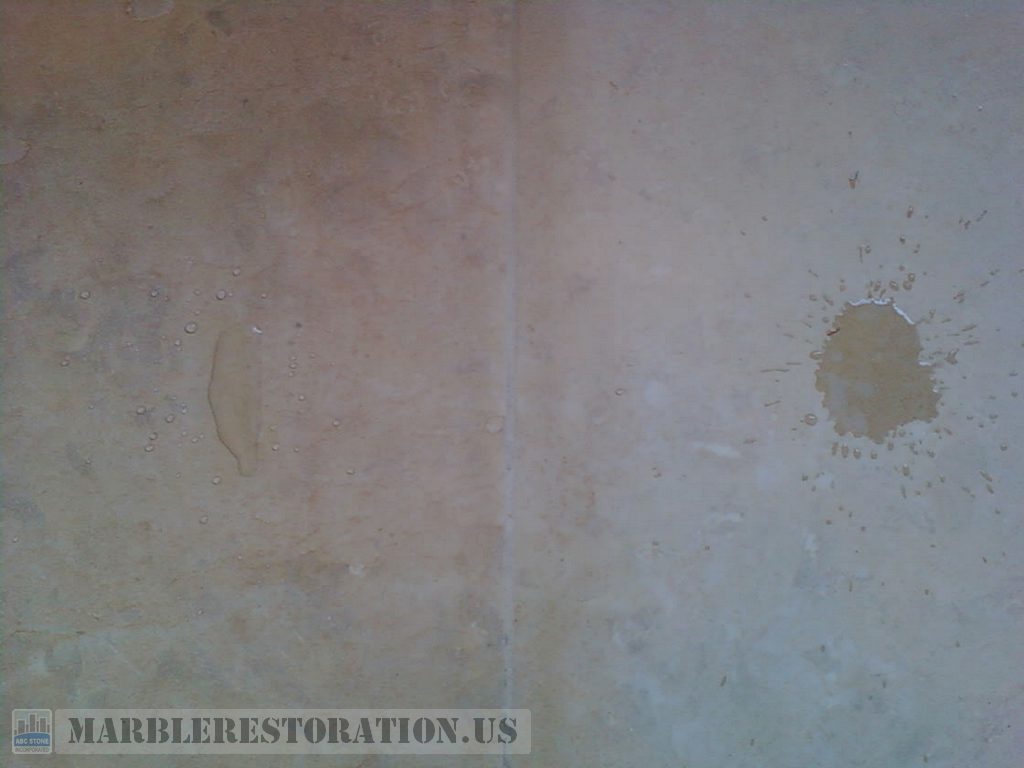 There is much truth in the saying, – "prevention is better than cure" – and this doesn't just apply to one's health, but importantly, for such applications as marble and granite more...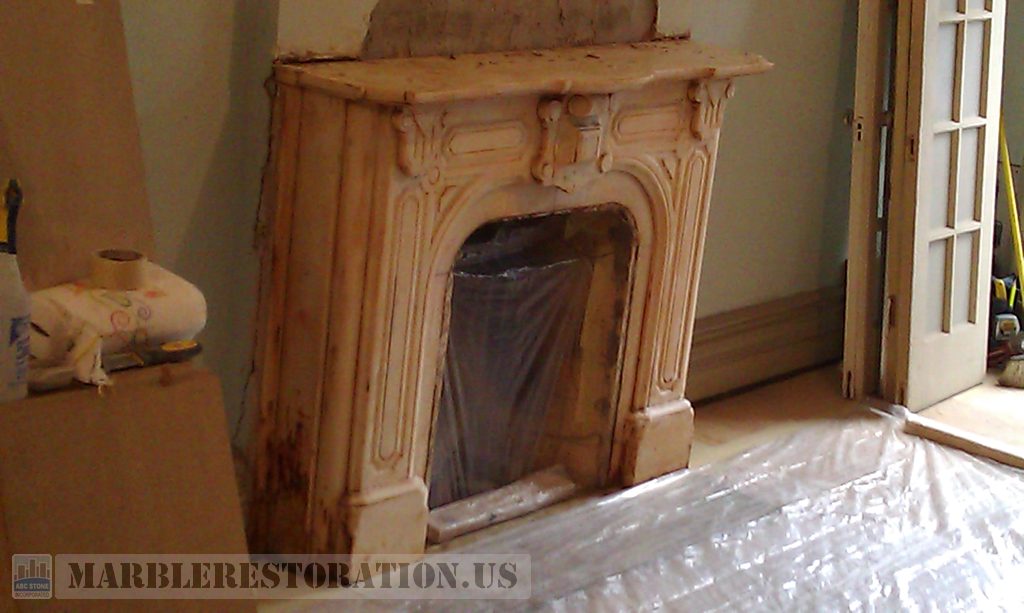 Fireplace restoration is our solution. It might be for you if you are: Townhouse owner Pre-war or  post-war house owner Brownstone house owner New owner Real estate broker Building board member Property more...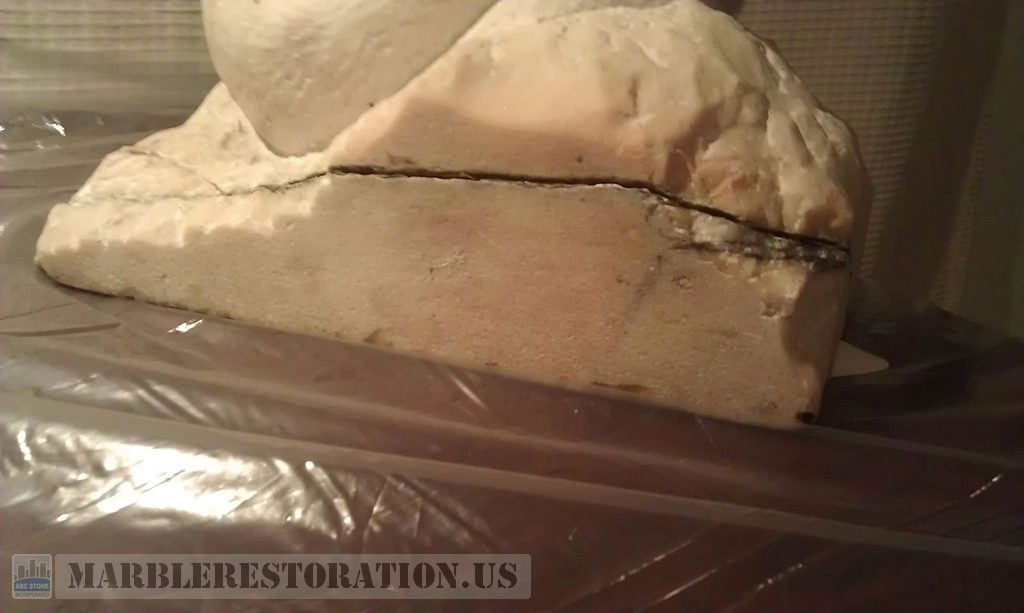 Marble, when well cared for can last for decades, or even centuries, depending on how much it is used. When you have a genuine hundred-year-old antique marble item, you want it to look well kept, yet retain an essence more...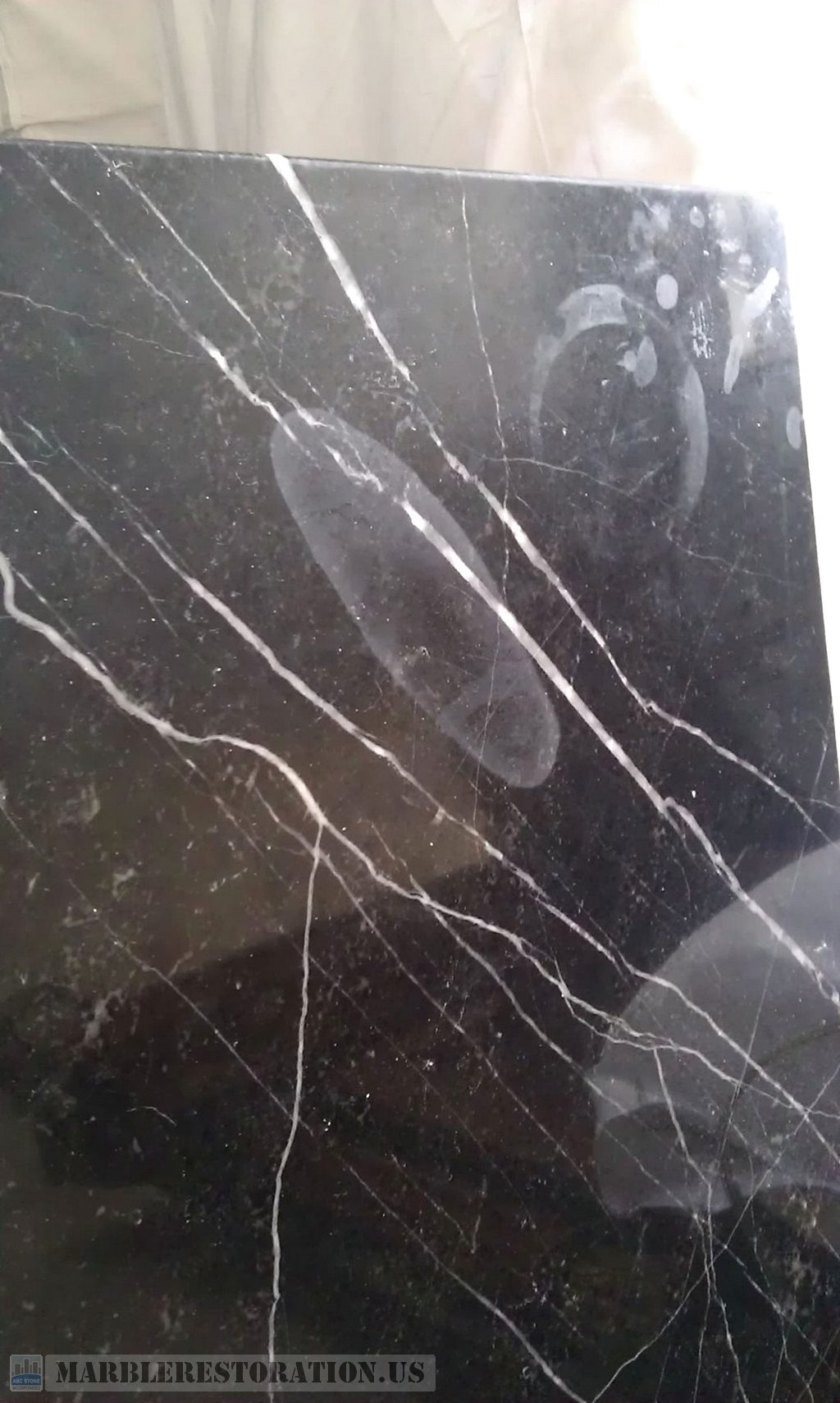 Etching is the white/light dull spots you can find on marble surfaces, which are hard to get rid of and are very unpleasant. Such spots may be caused by acidic or alkaline liquids left on the surfaces. By the other more...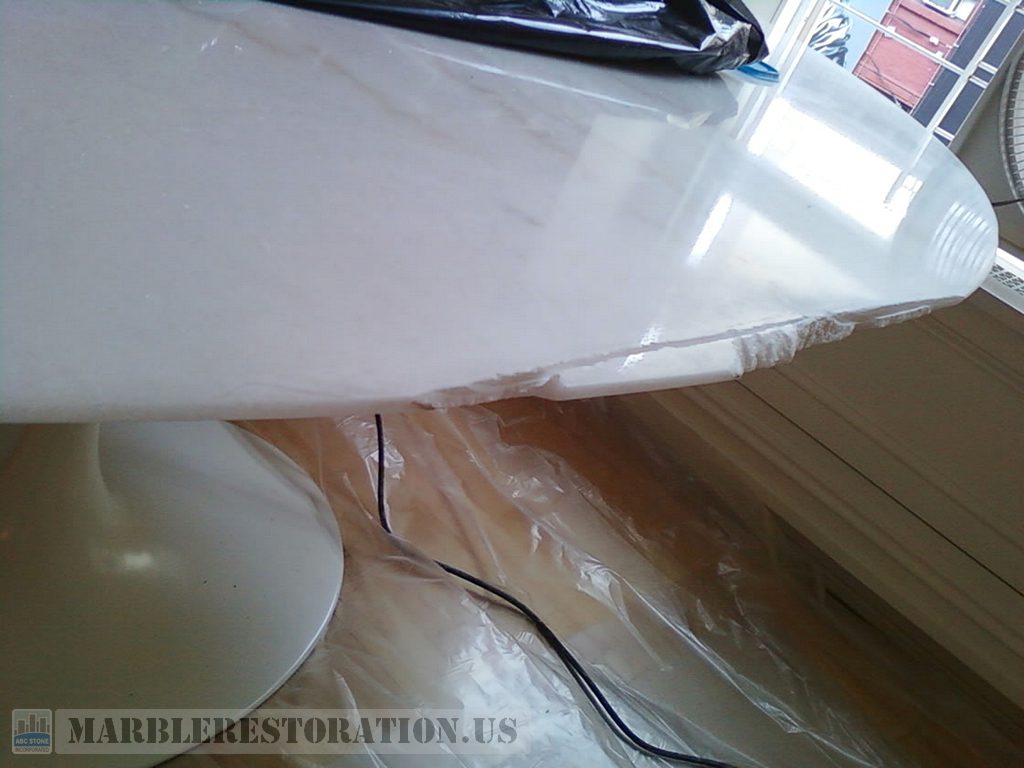 Get Rid of Marble Chips Once and For All. The marble is quite soft material and it is not required significant force to deform it. Most damages can be in the form of cracks, chips, stains and etches, which all make the more...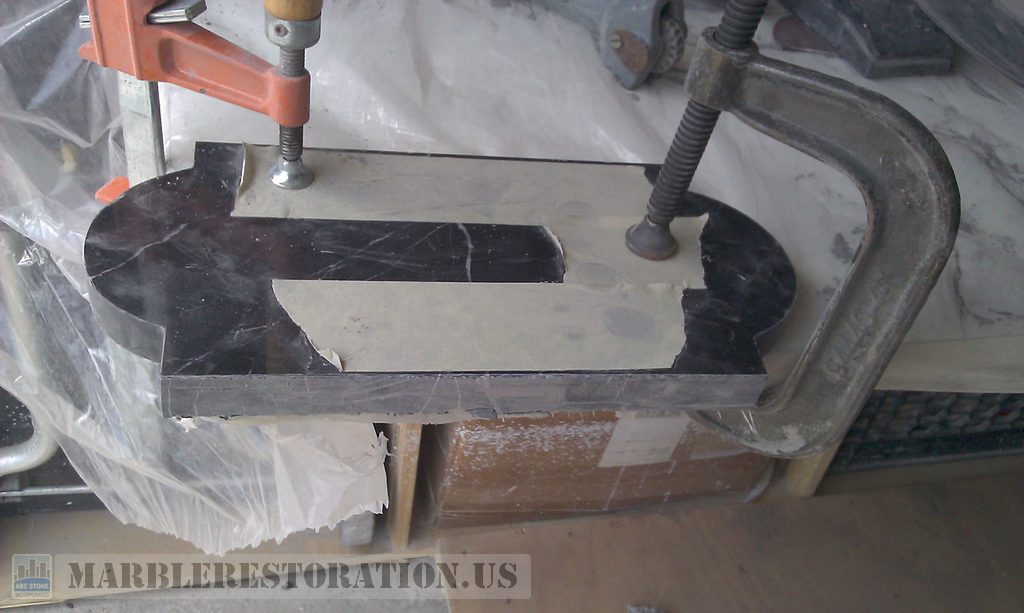 We are able to fabricate or modify an existent a piece of marble or granite, according to customer specifications. The fabrication can be done on client's or ours premises, indoor or outdoor. The fabrication or more...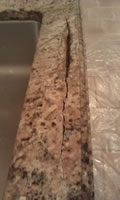 Cracking in your table, counter or slab is often a big shock and pain too. You understand that once it's broken, even if fixable, it will never be like new. It's true but we can offer the solution that will more...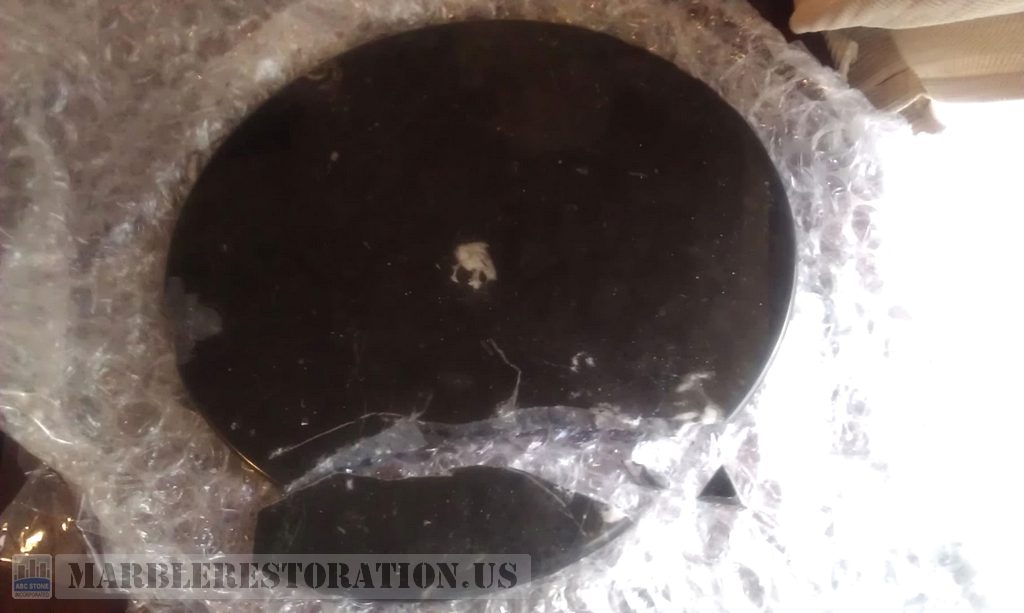 Brown Marble Table after Re-Coating [video class="video" mp4="https://www.marblerestoration.us/video/Dining-Table-Laminating-Polyester-Resin-Coating.mp4"][/video] Knoll Saarinen Oval Table After Coating [video more...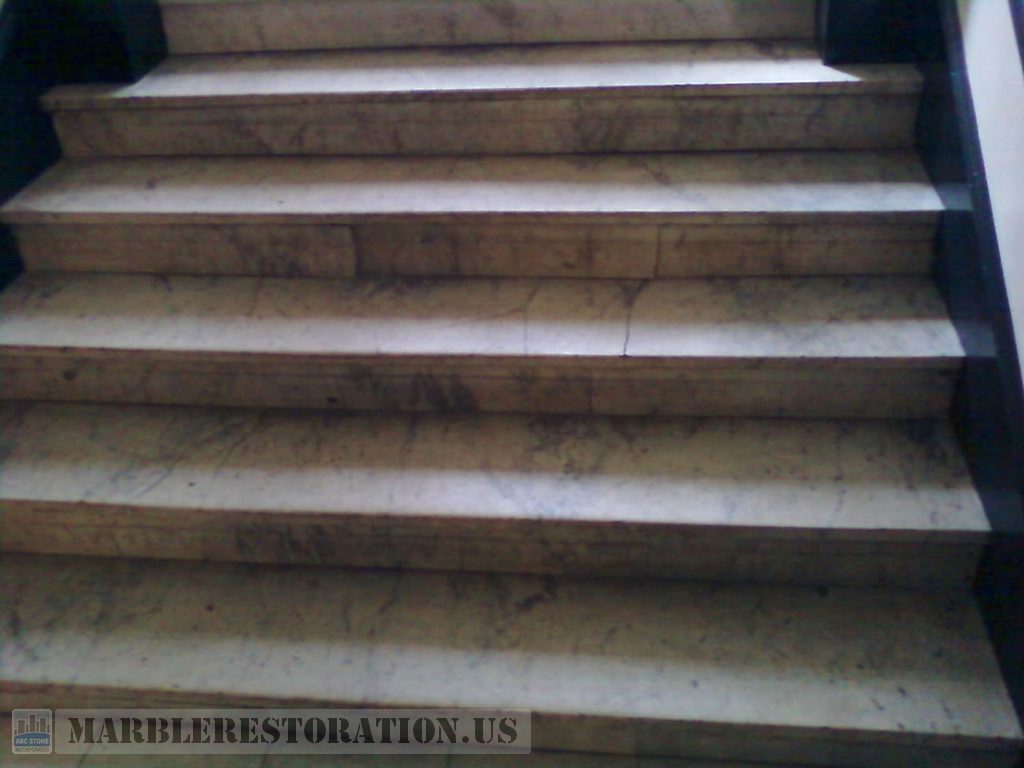 Due to the natural beauty of marble, the marble stairs offer a luxurious and graceful climbing enhancing the beauty of not just the interiors, but the overall architecture of the building. Although there is the more...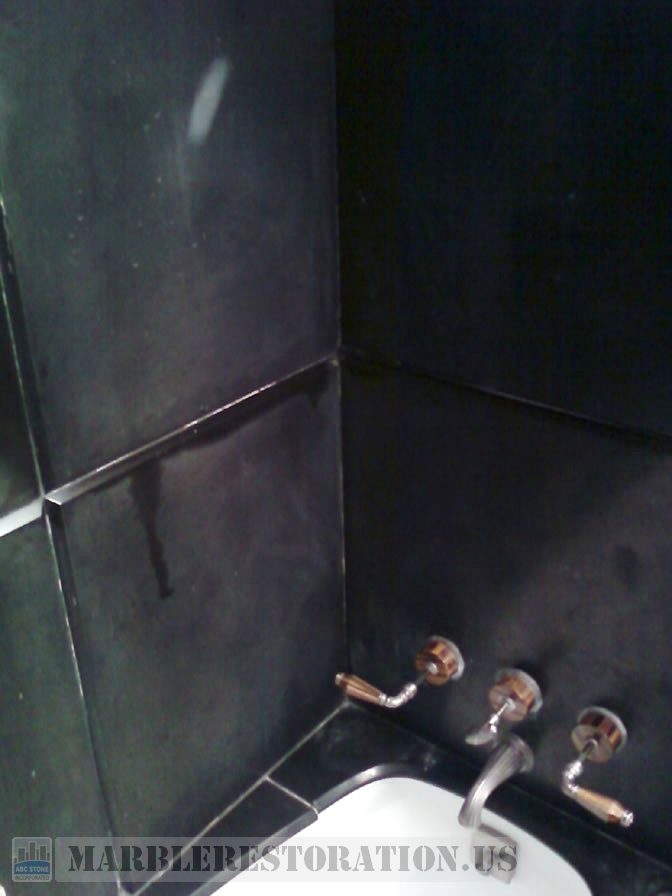 Restored marble walls is not only beautiful, but practical. Marble on the walls is placed for aesthetics purposes and functionality as well. In just a few hours we'll able change the entire appearance of your more...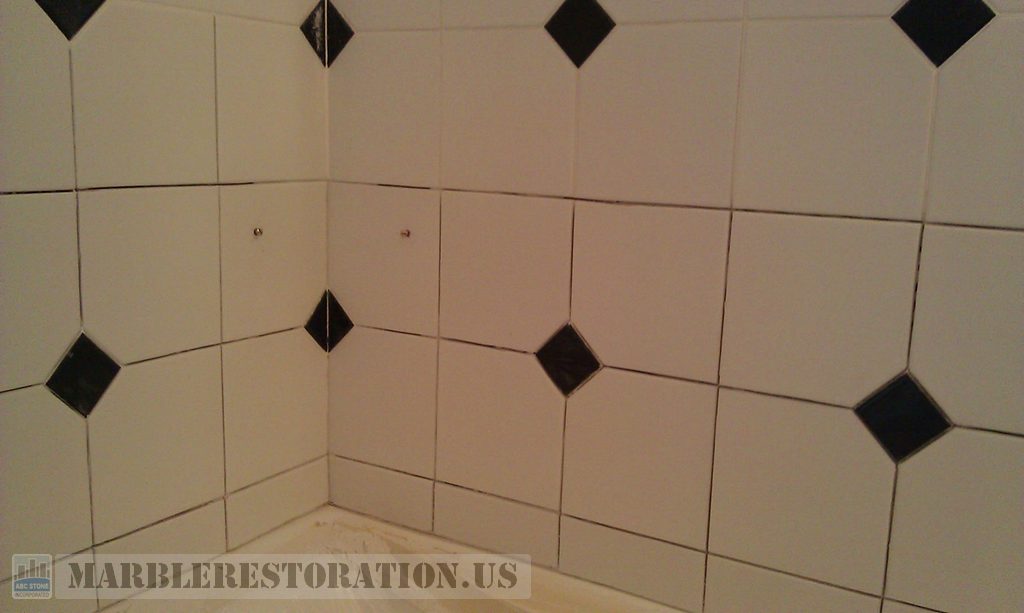 The process of re-grouting consists of 4 steps: 1.Remove and scrub out the old grout. For this purpose we are use a grout knife or grout saw. In some cases (for hardest lines) we use rotary blade grinder. 2. Fill up more...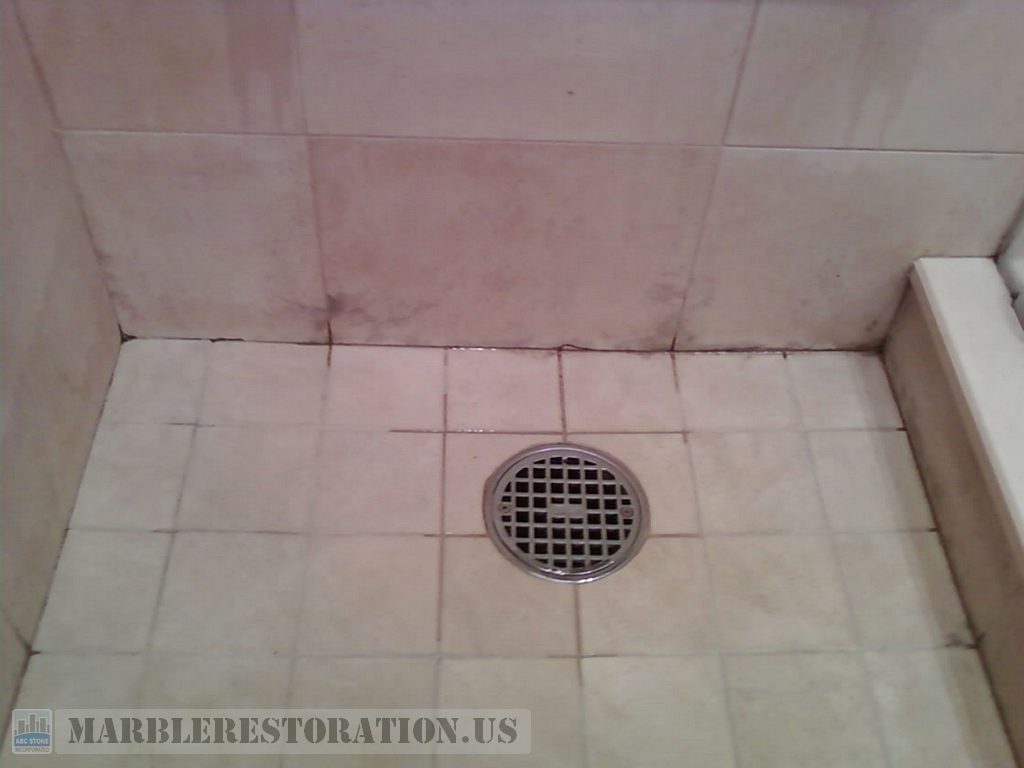 Marble Shower and Grout Restoration Service Marble in a shower can get damages easily, especially if it not well cared for. Whenever the marble shows signs of age, they are in need of restoration. This might be the more...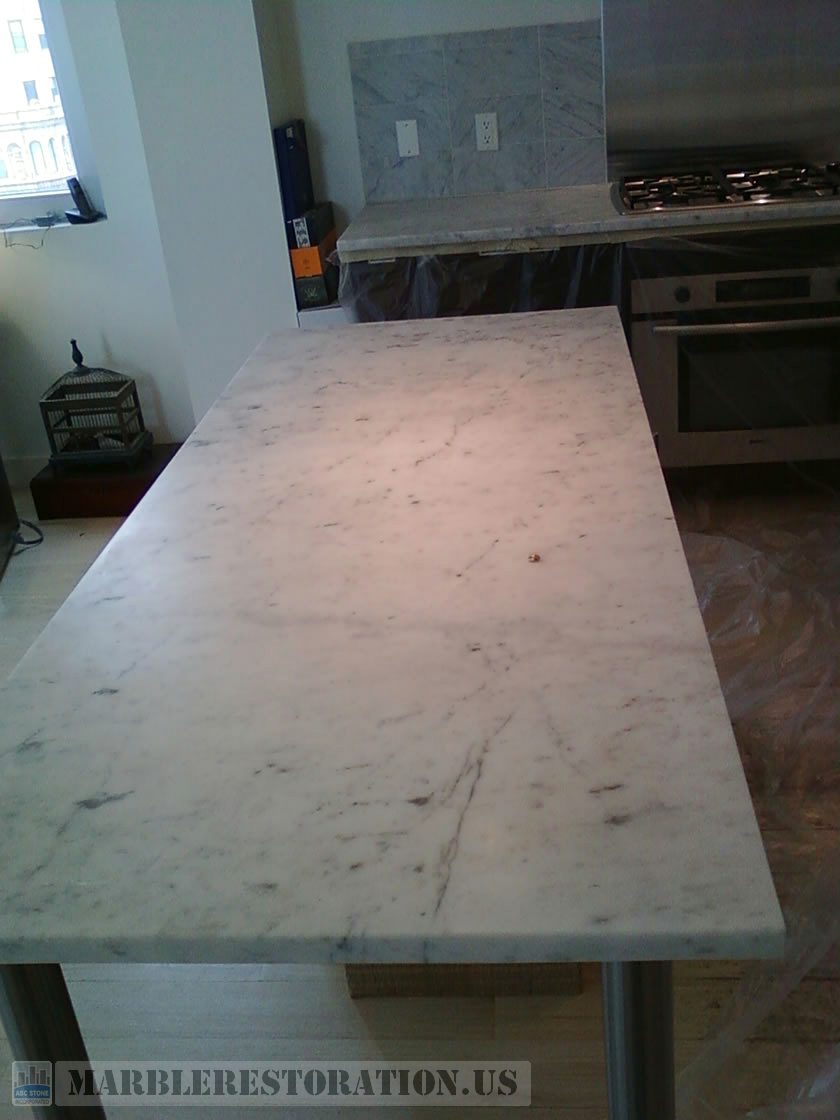 Countertop Restoration Service is the Solution You spent a lot of money installing a new counter tops or purchased a home with a marble counters and you'd like these surfaces to be really clean and shine? The more...
We are able to provide the stone restoration, expert color matching on fills, the creation of custom designed stone pieces for small items as well as for large which may include: Black Granite Restoration Art more...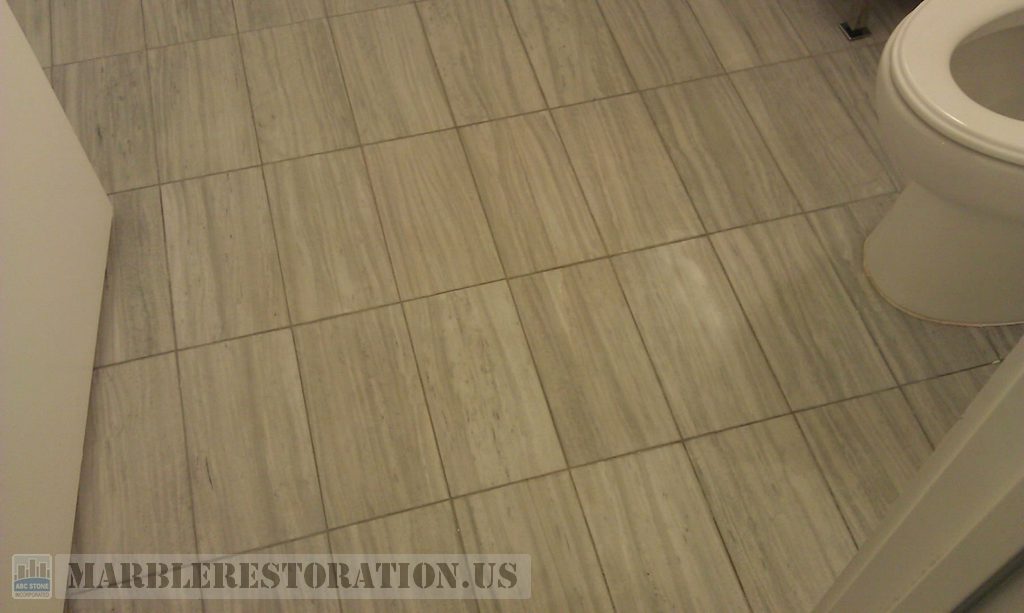 Bathroom Restoration is Our Solution. We are providing marble restoration service for entire bathroom include showers, floors, counter tops, vanities and other parts. Restoration processes can include polishing, more...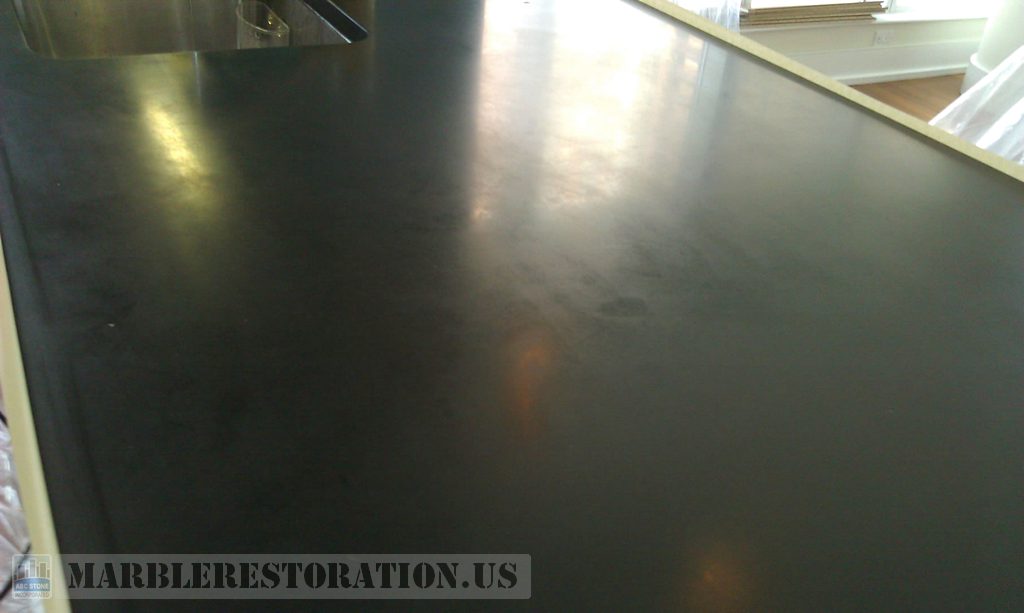 Before & more...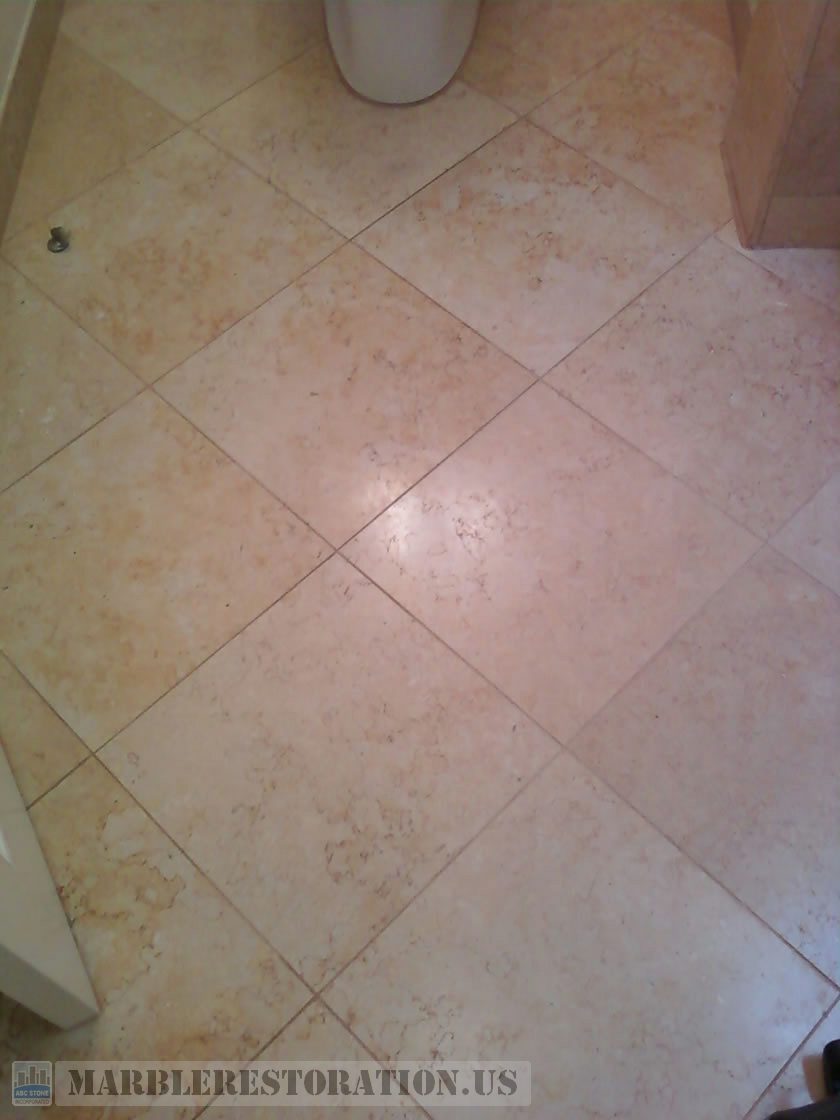 If the shined surface of your marble has scratches, watermarks, etches and it's worn a bit, to restore it back to shine firstly it should be honed, then polished and finally buffed to shine finish. The full more...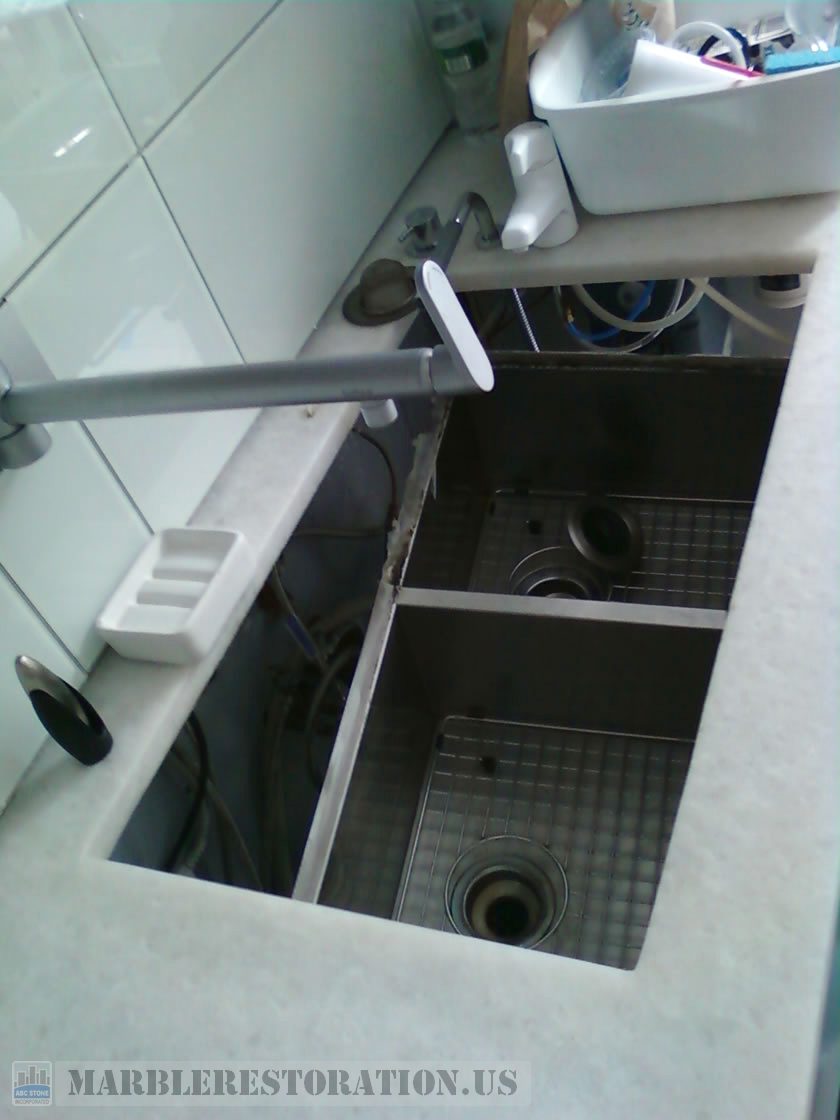 Sink installing and re attaching service Before & more...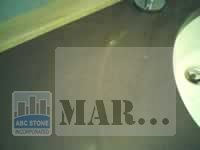 Did you accidentally scratch your marble or your old marble has thousands of micro scratches and dull spots? Do you want to bring back the original appearance to your marble surfaces? Almost every marble surface can be more...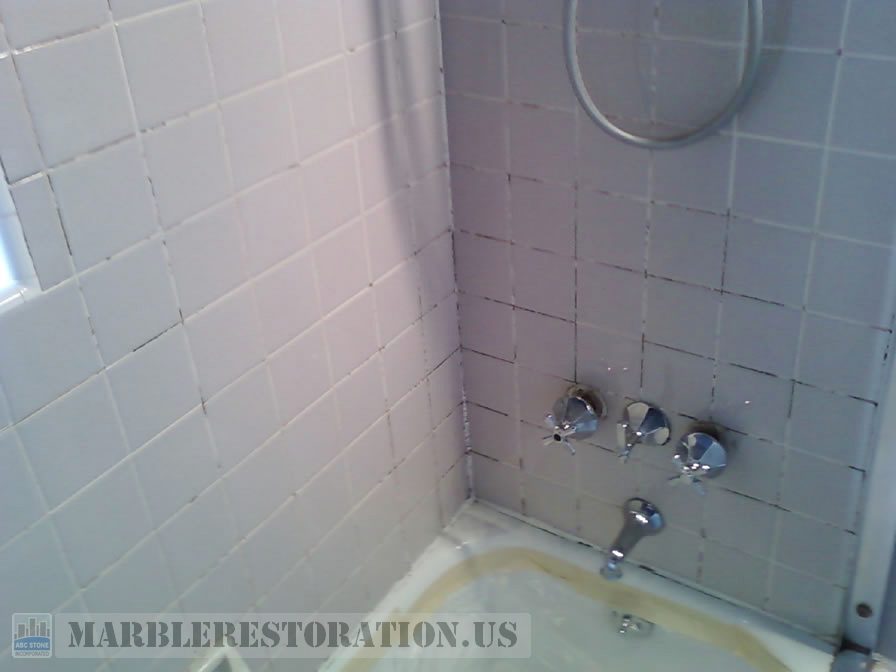 We offer valuable floor restoration expertise to an area that may be one of the toughest floor care problems experienced by business and homeowners alike. Anyone who has ceramic, porcelain or stone tiles is probably more...
A marble floor in any public places looks spectacular and attractive, but it needs special care. Over time a marble surface loses an aesthetic appearance and dims. Therefore, it is necessary to regularly use the marble more...
In order to keep your marble at their original appearance and protect from staining, scratching and etching we can attend you at scheduled intervals (high or low frequency visits) to maintain and re-polish your marble more...
Marble buffing helps to keep the marble shiny, remove dull spots, watermarks and micro scratches from the surface. This buffing process has to be used to maintain any traffic area on regular basis. Residential areas more...
When a marble needs to be polished? Marble needs to be polished if fine scratches, etches or topical stains appear on the surface. Polishing will eliminate those scratches, most etches, stains and dull spots. For more...
Marble grinding is most powerful and dynamic process and allows us to provide a variety of different finishes – deep hone, hone, semi-shine and shine finishes. This task typically involved in the first step of more...
Poor installation technique or settling of the stone can result in an irregular and uneven surface known as lippage. Lippage is a condition where edges of the tiles or slabs are not at the same level with each other. more...
---