Sealing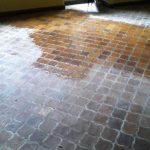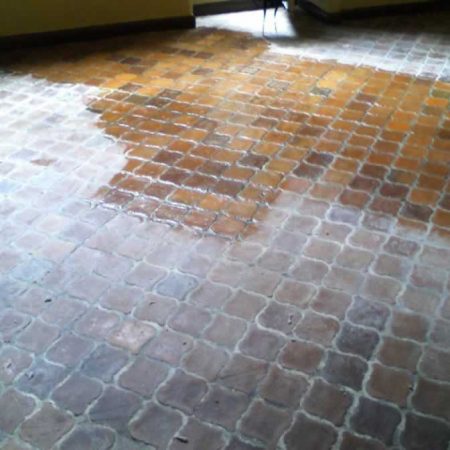 Vintage terracotta tile on the ground floor remediation. During the color enhancer sealer saturation and tinging. more...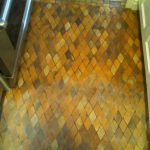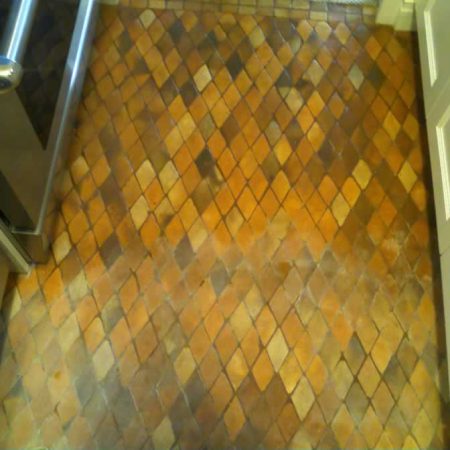 Diamond-shaped terracotta mosaic tile on the kitchen floor is sealed/saturated by color enhancement sealer on the half area. You can notice color tinge and enrichment at the forefront of the floor. more...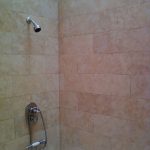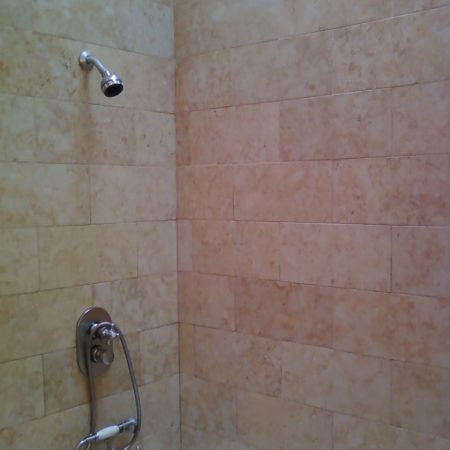 This shower tiles were dull and faded due to water (steam) action and normal usage. To tinge its appearance we apply color enhancer sealer. more...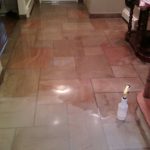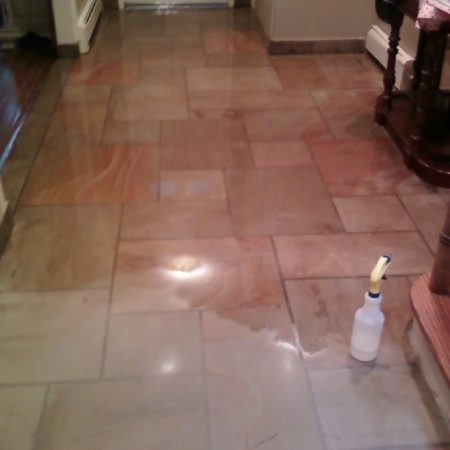 When the sandstone tiles are well saturated with a sealer this protects them from absorbing stains, muddy stuff and becoming etched by absorbing chemical spills like road salt. more...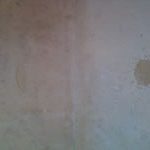 There is much truth in the saying, – "prevention is better than cure" – and this doesn't just apply to one's health, but importantly, for such applications as marble and granite more...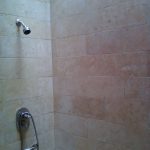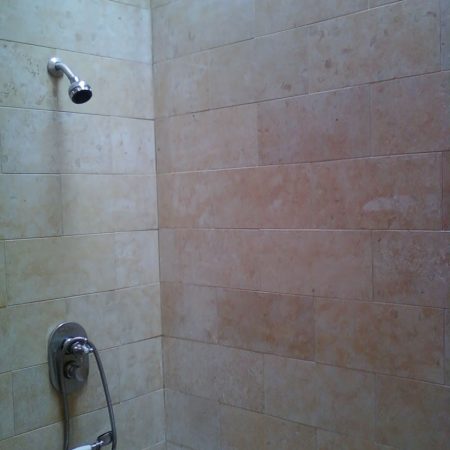 This shower is faded due the water and other chemical reactions. Originally it should looks more bright and colorful. more...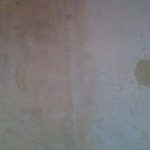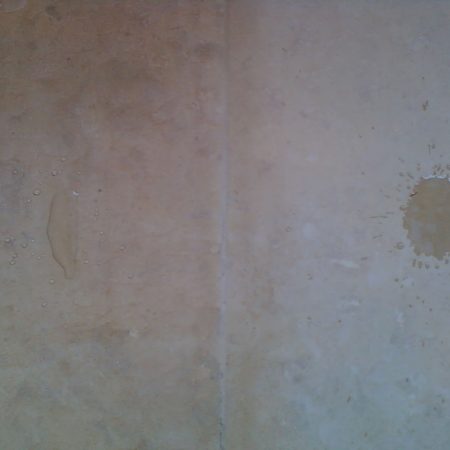 For all counter-tops, showers and floors it is imperative to seal the marble. It has to be noted that marble are is not as dense as granite therefore any contaminated spills are easily to absorbed. Here is the left more...
---