Lobby Restoration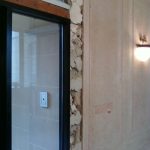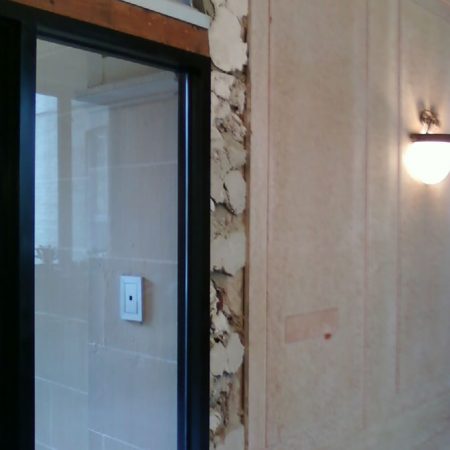 Image before suffered marble panel restoration and installation in building lobby. Brooklyn NY more...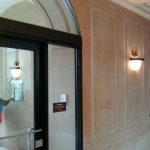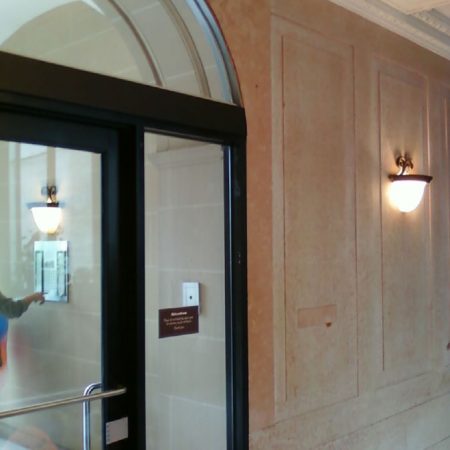 The disrupted panel was restored in the basement of the building. Pick up and delivery was nor required. more...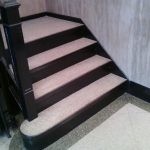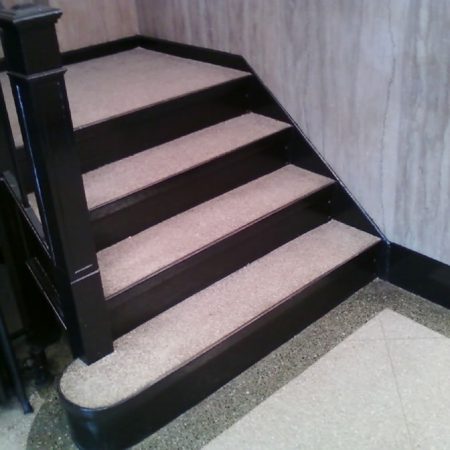 The terrazzo staircase was operated for several years in a sparing mode, but still lost its shine and was required in partial cleaning and restoration. Preliminary preparation includes pasting walls with a protective more...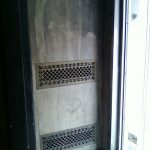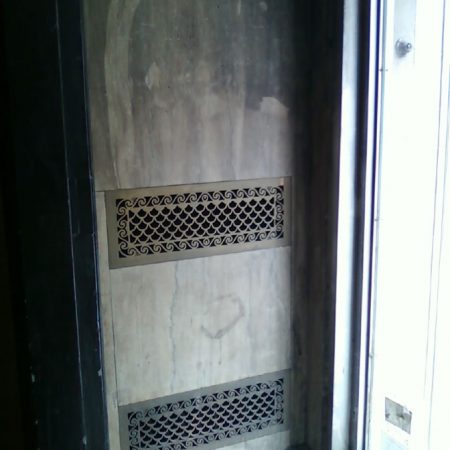 These Tennessee Marble walls and adjacent panels were covered with a layer of dust and grime coming out with airflow from the radiator grid. The floor black border was discolored by weather and salt coming from more...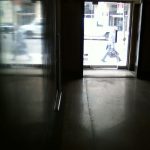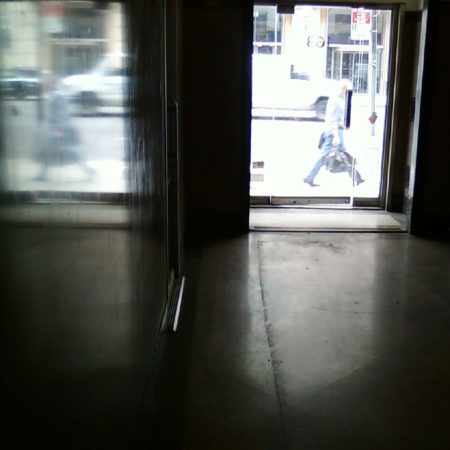 Over time polished terrazzo can start to show signs of wear from people traffic. It is happening not by the shoes itself, but sand and salt that as abrasive as sandpaper, it will slowly sanding away the shiny finish of more...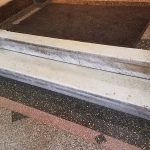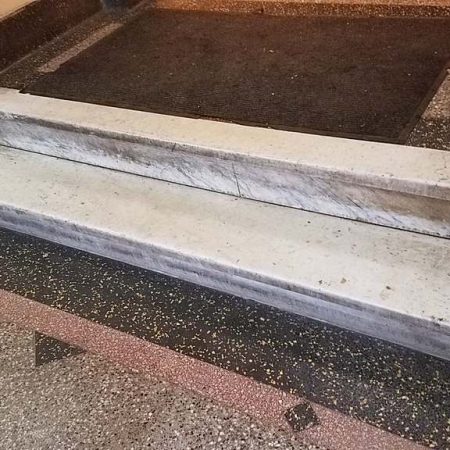 Most often, marble steps restoration and additional stone repairs are required for stairs and floors made of natural stone. These items made from natural stone that is more prone to wear and tear, cracks, scratching, more...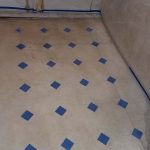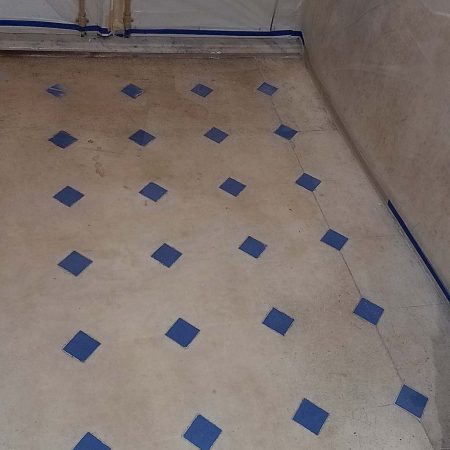 Not everyone can afford stairs, columns, floors, countertops made of natural marble not only testify to the taste of the owner, but also about a certain level of prosperity. After all, long ago only very rich and noble more...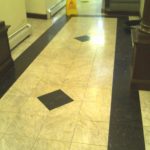 In the past it was very popular to apply a wax to marble to enhance its shine and preserve the surface. However, waxes can be easily scratched, accumulate dirt and can stain white marble to yellow and need constant more...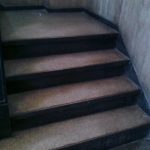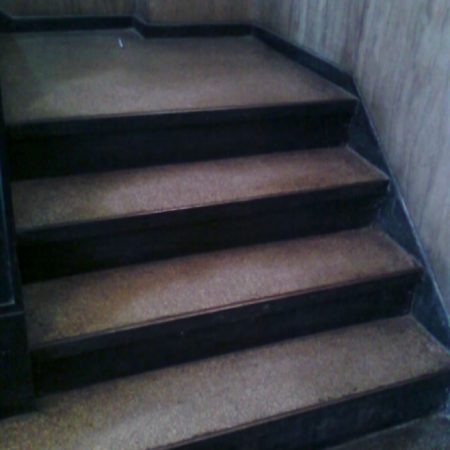 Those steps, as well as the next terrazzo lobby floor, had multi-year wax buildup and grime. The wax accumulated most dirt through years, so with wax stripping, we strip most of grime and dirt as well.  Varick Street more...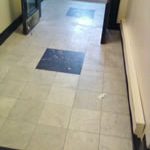 First things that visitors can see when walk in a building are the lobby and hallway to the staircase or elevator, it makes sense that you would wish the floors will stand out. Your building's lobby gives the more...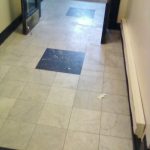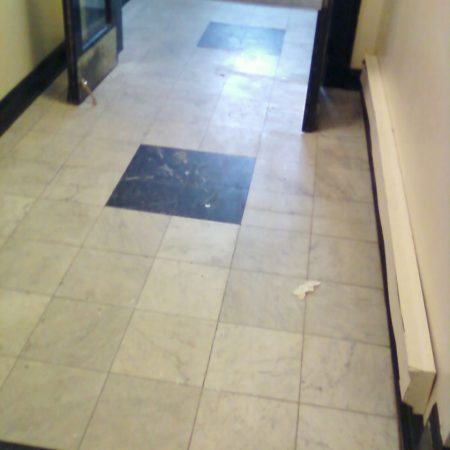 How do you keep the sheen lasting? Marble floors are beautiful, but they take a lot off beatings each day, especially from busy office complexes. The lustier from a marble floor will only last as long as it is more...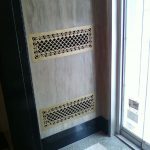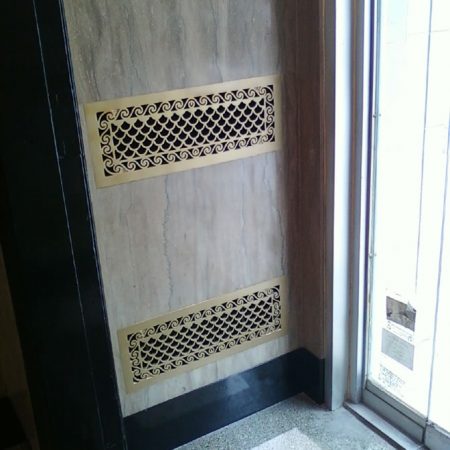 The Tennessee marble on walls, black border and terrazzo floor were deeply cleaned and polished. Also we cleaned and painted the grid to look like a bronze. more...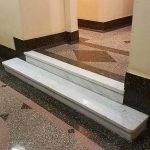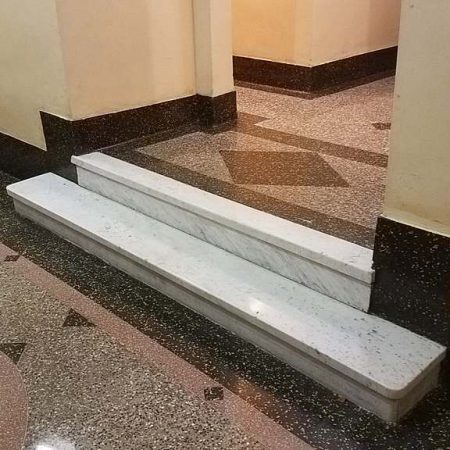 Today a steps made from natural marble is not uncommon. Often you can meet a foyer or staircase made from marble in office, residential building or government organization. Is it luxury? Yes and no. Certainly a marble more...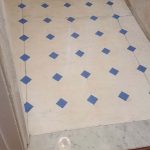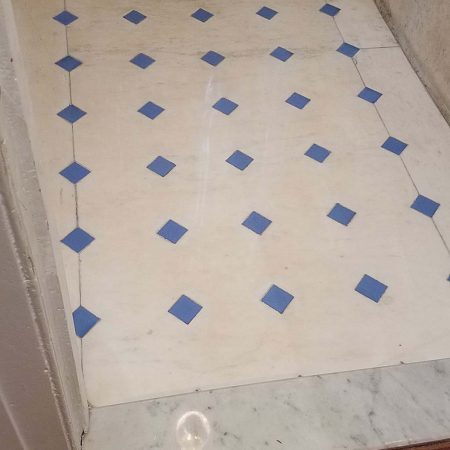 If you have a marble floor in foyer next to front door, put a door mat in front of it. Grains of sand and particles of dirt adhering to your shoes, will constantly scratch the floor, so that very soon it will come to a more...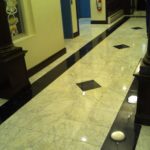 Marble floors are an appealing and beautiful addition to any establishment. The shiny and smooth nature of the marble makes every floor adorning it, to be a work of art. Care needs to be taken, to keep the floor more...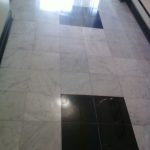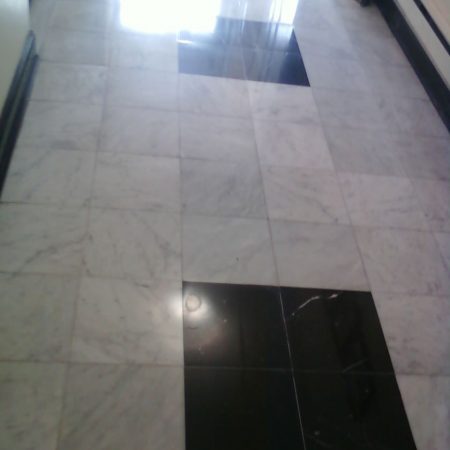 The very first thing any person new to a building will look at, even without knowing it, is where to place their foot. Having polished marble on your floor starting at lobby will all your visitors appreciate the care more...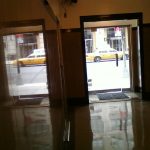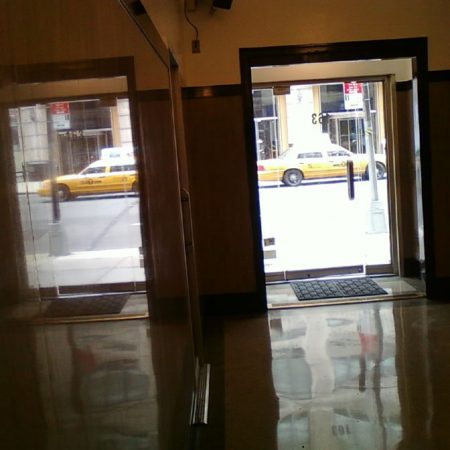 The terrazzo floor was ground and polished with planetary floor machine and then crystallized to shine finish with single head floor machine. The walls was polished with low speed angle polisher and buffing compound. more...
---