Why Us
All works will be done by founder's hands, or with help of one technician.
You will get fast and free proposal over email.
Usually a work can be scheduled on next day or in a few days.
You'll know the truth about possible work outcome.
Wide spectrum of approaches can be performed per one project.
Free correction if noted even after a work completion.
99% of all works can be done on premises.
Notes from the Owner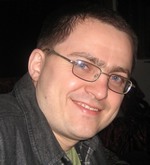 Hello, I am Eugene A. founder and operator of ABC Stone Inc., all your orders, inquiries and questions will be coming solely to me. All estimates and schedules will be made by me as well. I read every email, so you can rest assured your inquiry will be given due consideration. All incoming phone calls will be handled by my virtual assistant Teresa U.
Introduction
Americans have long embraced natural stones: marble, granite, limestone etc. Their overwhelming choice is marble, which is available in a wide variety of colors and patterns. With the technological advances in quarrying and finishing natural stone, marble has become very cost competitive. In many cases, quality marble will cost less than artificial stone.
Architects and designers today are discovering countless creative applications for marble, granite and tile in the home as well as in commercial locations. These applications however are only effective when the stone properly cared for. Well-preserved stone not only enhances the beauty of your home, but also can raise a home's value exponentially.
Your marble is a valuable investment and can be damaged by wear, exposure, improper maintenance, using wrong cleaning chemicals, scratching, staining and etching reducing the most beautiful stone products to a dull lifeless surface. Almost without exception these surfaces can be restored by us to their original beauty and shine.
---
Need a quote or have a question?