Tag: Index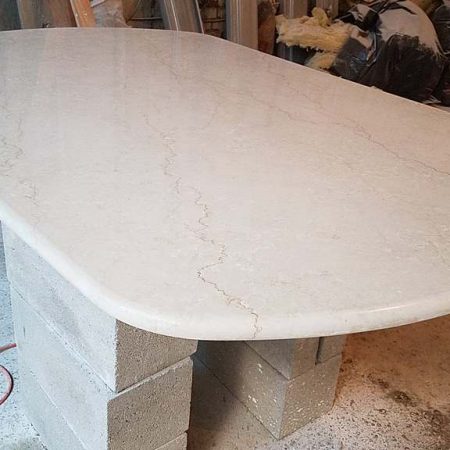 The old round table was cut to the elliptical shape and fabricated on the construction site (attached to the customer's building). The polyester coat was sanded out and delaminated, two sides trimmed and rounded, more...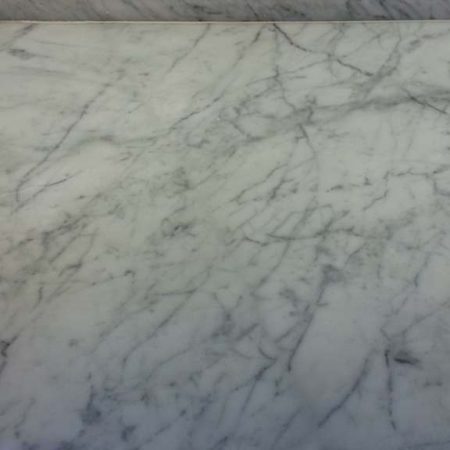 Picture of the counter area where the yellow stains were removed by brightening with various chemicals and methods. more...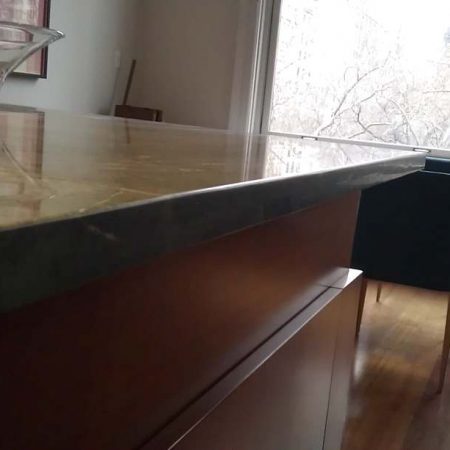 Double edge was revamped with leftover marble stip. We cut out the marble strip to fit exactly to the existent edge. Then glued and forced up the stip with pressure using clamps, then simple edge shaping and more...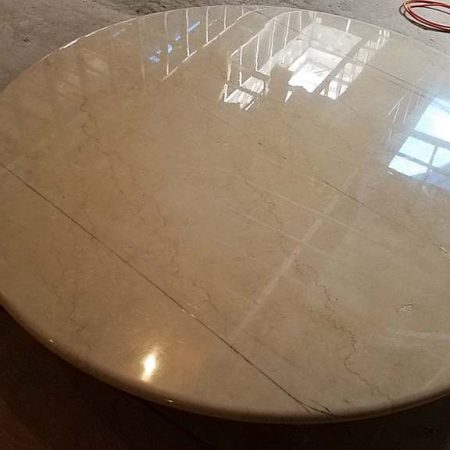 The round Botticino dining table coated with Transparent Polyester Glazed Coat, glass-like finish. Marked for trimming, cutting, edging to bullnose, coat stripping and fabrication to specified dimensions and more...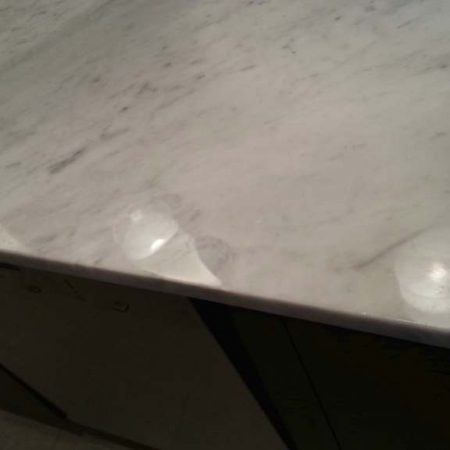 First, we made the template, then cut out the insert from other White Carrara piece, and then install it into the hole on the counter edge. Made it much less obtrusive. more...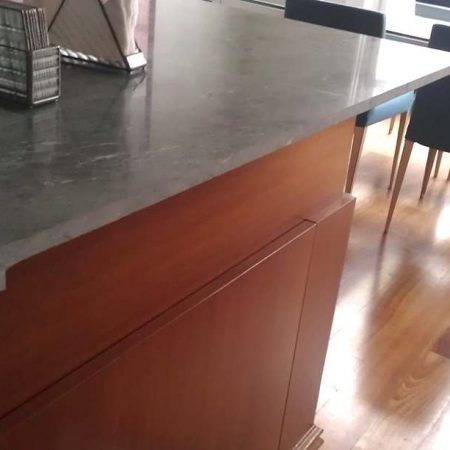 The cabinets and marble top were trimmed and cut off. Our work was to cut the stip from marble leftovers and use this piece to fit and build a double edge on the newly cut edge. more...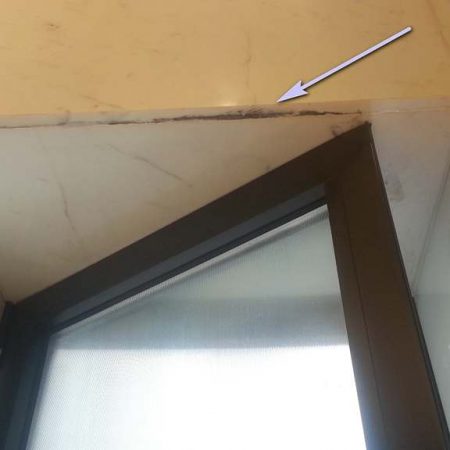 Picture of the overhead marble lip, preventing the window door freely open. more...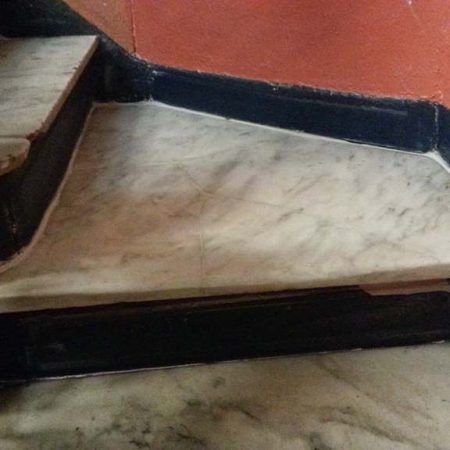 Picture of the buckling landing marble slab after cracks repair and propped from underneath side. more...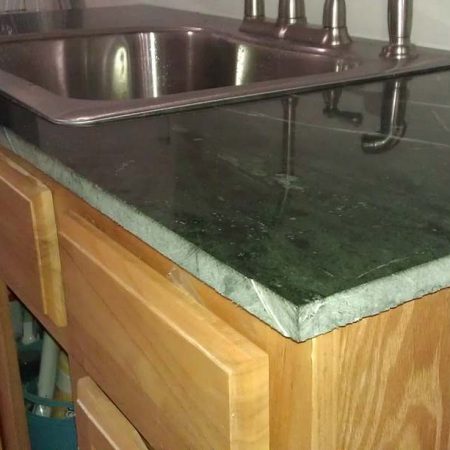 The counter was taken from salvage, cut to fit and installed in new rental studio. The goal was to revamp edges and polish, without affecting the wooden countertop. more...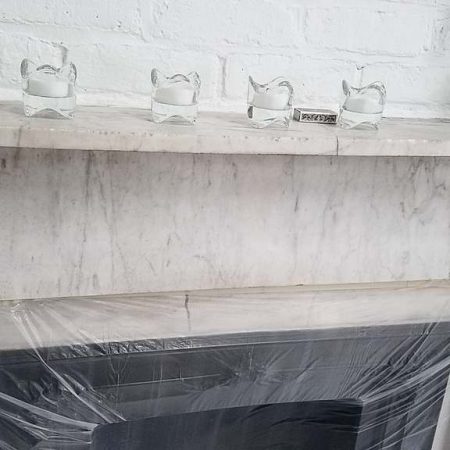 Picture of the de-stained fireplace where oily stains were removed from under top shelf stab. more...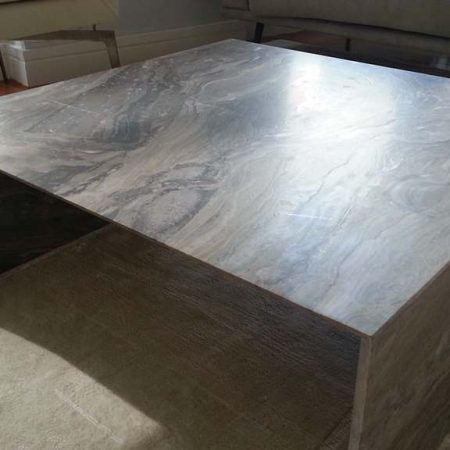 Marble has excellent quality characteristics: slip resistance, strength, easy maintenance, durability, beauty, uniqueness and practicality. You may be able to see where your repair is, but don't tell anybody else and more...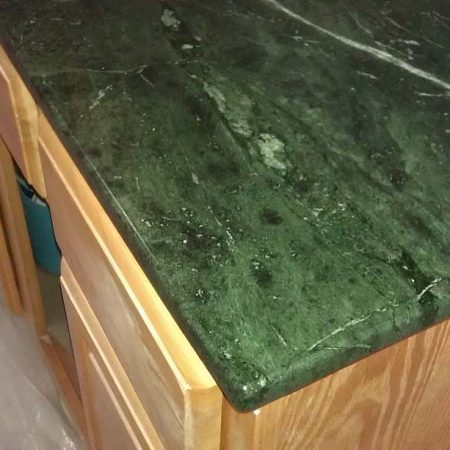 The edges were grinded to slight bevel, then sanded to smooth elliptical shape, then polished and buffed with buffing wheel. more...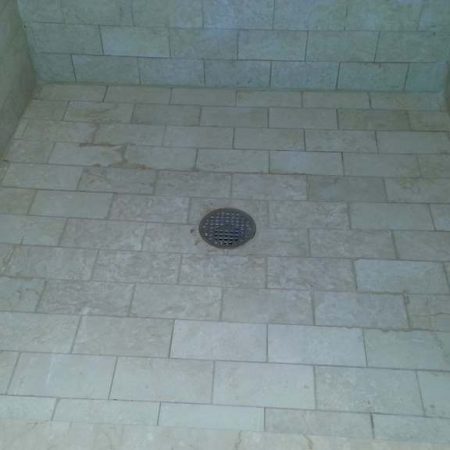 Dirty shower tile and grout stains can creep to everyone, on beginning day shower are clean and the next month dirt covers the shower tiles. Your marble shower floors and walls start out in brand new shape and of more...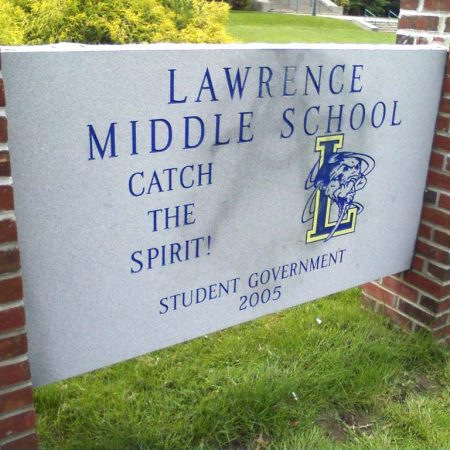 Lawrence Middle Public School graffiti paint removal. Lawrence, NY more...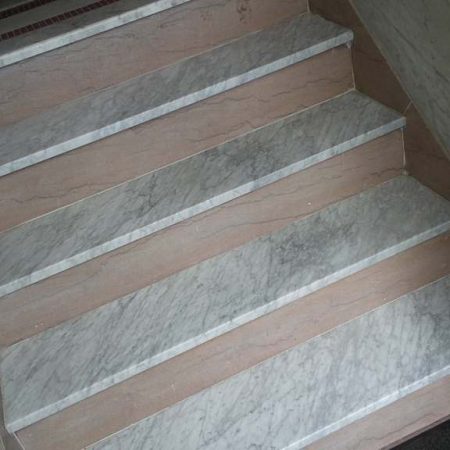 Picture of the new white carrara marble steps in foyer after installation. The original Risers were re-used and saved, the step slabs only were adjusted and replaced. more...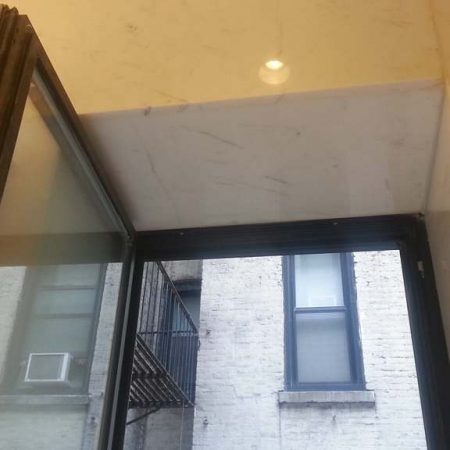 Marble lip above window door was ground up by about 1/4 of inch, smoothed and polished. So now the door can swing freely. more...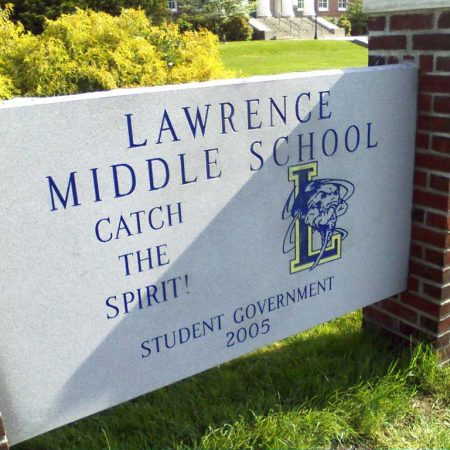 Lawrence Public School engraved granite block after graffiti leftovers removal. Located in Lawrence, NY more...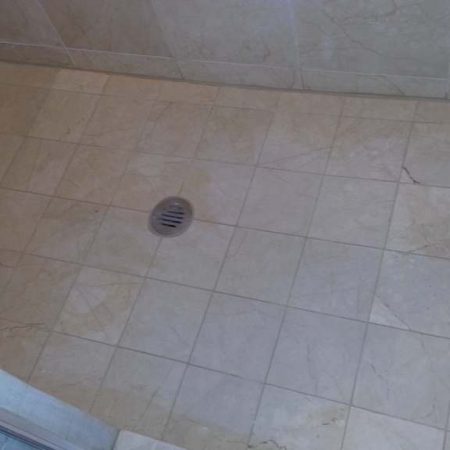 Erosion, mold, calcium deposits, lime and other various problems were solved in one full working day of grinding, sanding, polishing, re-grouting, caulking, and others steps and tasks. more...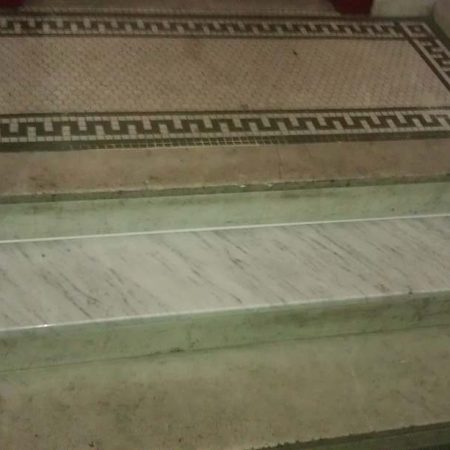 To provide immediate walk-ability, this White Carrara vestibule marble step was set on "instant" cure glue during off human traffic hours. more...
---