Tub and Mosaic Wall Before Recaulking
Often the re caulking is include not just old caulk removal, but old caulk excess removal plastered on surrounding surfaces. It can be not as easy as it looks if it was spreaded on grout or on mosaic tiles.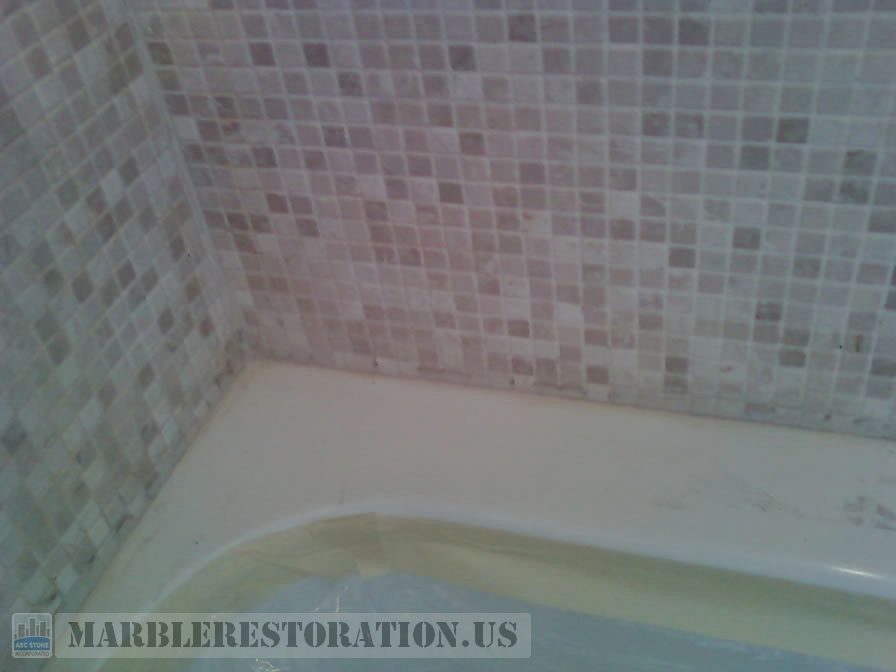 Need a quote or have a question?
Related Images: