Limestone Honing on Shower Walls
The honing or shine removal can be performed with diamond abrasives or sandpaper as well. The goal is maintain the even matte finish all over the surface.
Slightly used marble should be only honed or polished to remove small scratches and stains.
Marble shower construction, before last triangle floor slab installation.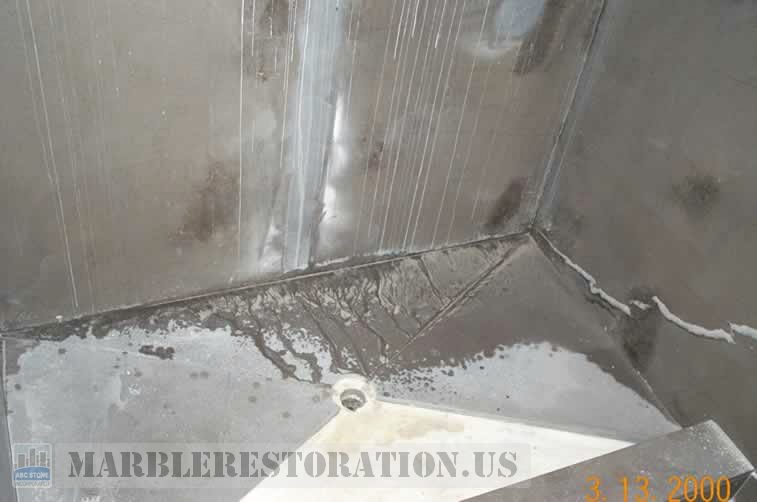 Need a quote or have a question?
Related Images: