Botticino Tiles in Bathroom
Picture shows botticino tiles in bathroom. This tiles was honed, re-grouted and then sealed by impregnator stone sealer. Re-honing was done by single head 17" floor machine with diamond honing powder and white nylon pads. Work was completed in one day.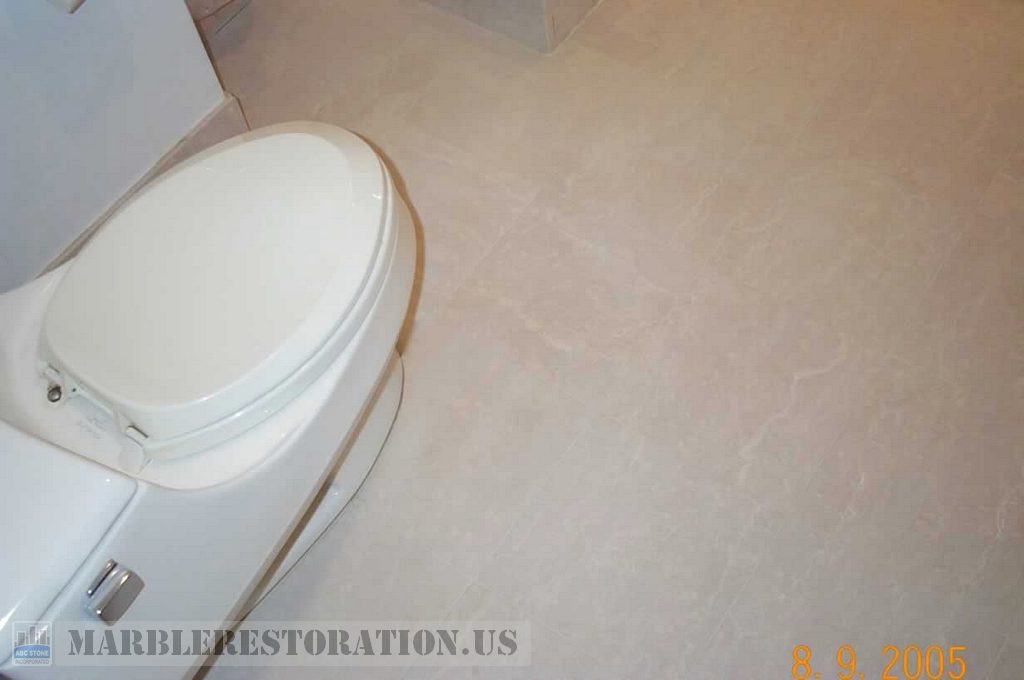 Need a quote or have a question?
Related Images: