Rectangular Sink Mounting to Carrara Counter
Before siliconing and final mounting we finding the middle place where the sink will stay. We checking the sink cutout edges to make sure the edges are overlaying sink around evenly, also we make sure what there will be space for faucets nuts and other possible obstructions.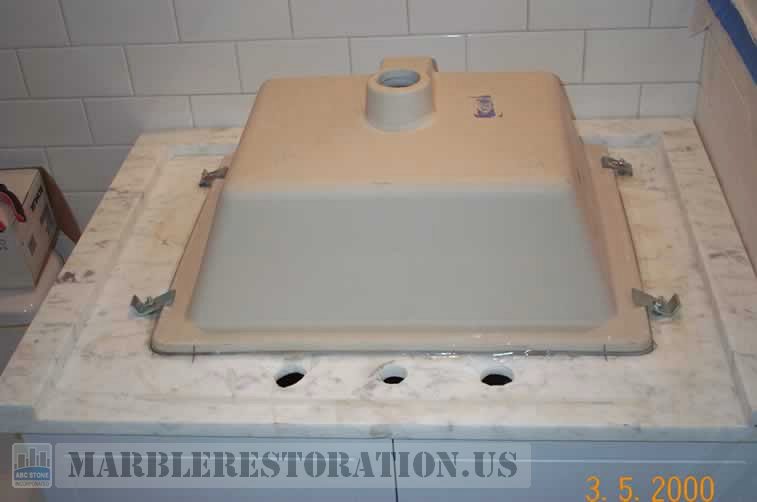 Need a quote or have a question?
Related Images: